Will BBC's social media review rein in stars like Lineker?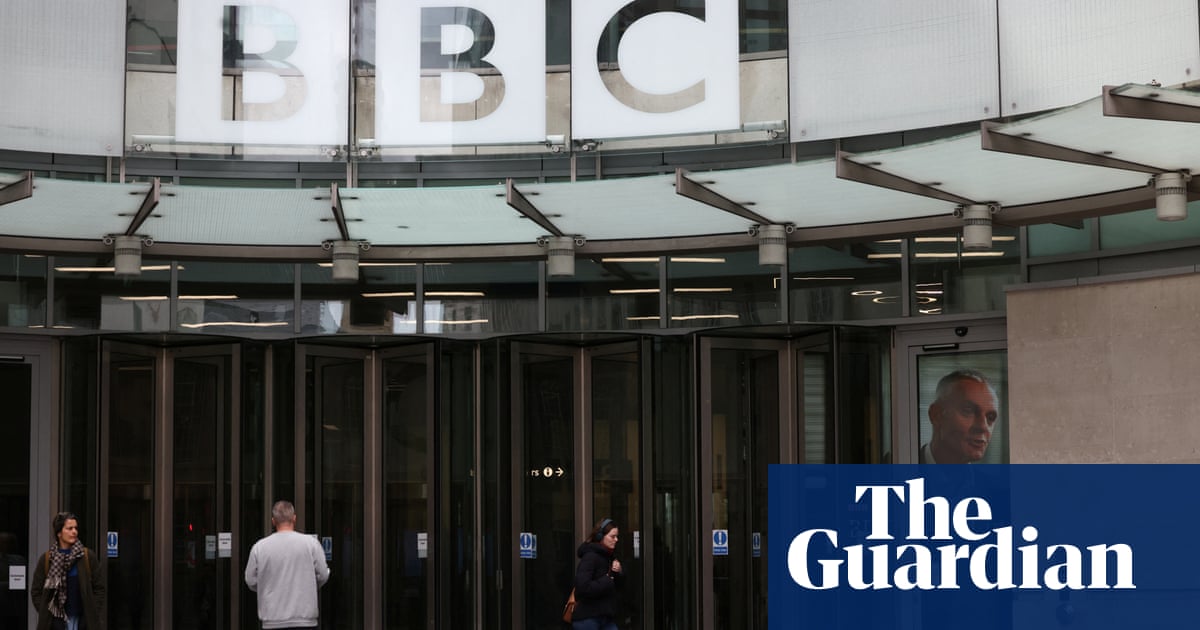 The BBC's announcement of an independent review of its social media guidelines was aimed at defusing the crisis over Gary Lineker's tweets over government ministers' language about its asylum policies and bring the presenter back into the fold, at least in the short term.
However, the practicalities of creating a set of rules to rein in star behaviour, while avoiding accusations of stifling free speech, are far from straightforward. Here are some key points for consideration.
Whatever emerges from the review will be hard to enforce
While the BBC stopped short of issuing an apology directly to Lineker, there is no question that the corporation's biggest name won the day.
Lineker, who had said he would not apologise and was not overly fussed about any sanctions the BBC might inflict upon him, could not help but return to his theme of asylum seekers when he acknowledged his return to presenting duties.
"However difficult the last few days have been, it simply doesn't compare to having to flee your home from persecution or war to seek refuge in a land far away. It's heartwarming to have seen the empathy towards their plight from so many of you," Lineker wrote on Twitter. "We remain a country of predominantly tolerant, welcoming and generous people."
Tim Davie, the director general of the BBC, said Lineker had agreed to comply with the existing guidelines while the review was carried out. But a return to politically charged tweeting, however finely balanced, while still supposedly toeing the line of the BBC's view of what constitutes existing social media guidelines shows how fraught this area is.
Might adherence to the guidelines have to be written more explicitly into star contracts?
The BBC's attempts to justify cracking down on Lineker, including saying that while he should not be an "opinion-free zone" he needs to keep "well away" from politics, exposed the ultimately unworkable nature of the existing guidelines.
Strictly speaking, Lineker's official status as a freelance employee and member of the sport department means he is not governed by the same social media rules as BBC news and current affairs staff.
Nevertheless, the corporation shoe-horned in a rule – referred to by staff to as the "Lineker clause" – which targets "others who are not journalists or involved in factual programming who nevertheless have an additional responsibility to the BBC because of their profile on the BBC". The guidelines state that high-profile BBC presenters in general need to "avoid taking sides on party political issues or political controversies" – in a bid to capture all employees. This has abjectly failed.
The BBC has an opportunity to revisit the situation, either by formally exempting non-news presenters in updated guidelines, or via individual contracts – Lineker's £6.75m deal comes up for renewal in 2025. The current guidelines say: "The extent to which a non-staff member, contributor or presenter is required to comply with the editorial guidelines will be set out in the BBC's contractual relationship with them."
What does Lineker's 'victory' mean for other BBC staff and high-profile presenters?
Davie's acknowledgment on Friday that current social media guidelines contain "grey areas" which have caused confusion over the last week is something of an understatement.
In the first two years after the 2020 implementation of the new policies just five BBC journalists were formally disciplined over their social media use, putting Lineker in a rare club of rule breakers.
And yet Lineker's suspension for expressing political views proved a lightning rod for supporters pointing out comparisons with other BBC stars who have not been sanctioned for lacking impartiality.
The host of The Apprentice, Alan Sugar, has a long record of politically charged outbursts across various media; Dame Mary Berry expressed scepticism of the government's sugar tax; and Michael Portillo, the former Conservative cabinet minister has made a plethora of travel shows for the BBC, while also publishing political columns in newspapers.
When the BBC removed Lineker from presenting duties it was meant to be until there was an "agreed and clear position on his use of social media". In reality, the outcome is a more woolly review of the BBC's overall social media guidelines.
A recalcitrant Lineker, who is unlikely to change his habit of speaking out on issues, has established a formal precedent that when it comes to impartiality, stars are a special social media case.
Media Keep Stifling the Covid Debate – WSJ – The Wall Street Journal
Resume Subscription
We are delighted that you'd like to resume your subscription.
You will be charged
$ + tax
(if applicable) for The Wall Street Journal.
You may change your billing preferences at any time in the Customer Center or call
Customer Service.
You will be notified in advance of any changes in rate or terms.
You may cancel your subscription at anytime by calling
Customer Service.
Please click confirm to resume now.
Facebook users consume more fake news than users of Twitter, other social media sites: Study – CTV News
When it comes to election misinformation on social media, Facebook takes the cake, according to a new study which found heavy Facebook users were far more likely to consume fake news than Twitter or other social media sites.
The study, published earlier this month in the peer-reviewed journal Government Information Quarterly, found Facebook users read the most fake news about the 2020 U.S. presidential election and reported the most concern about votes not being counted properly.
They also found the biggest factor in whether a person reported being suspicious about the election results was their level of fake news consumption, not their method of casting their vote.
According to the study, a big part of the problem with relying on social media for news is that these sites have algorithms designed to keep you scrolling and engaged, meaning that they're likely to keep serving you the same content you're engaging with and make it harder to climb out of a disinformation hole once you are in it.
"What we saw in this study is that if you aren't careful, the bias that you bring into your news consumption can be absolutely confirmed and supported if you are in a place like Facebook where the algorithms feed into that," Robert Crossler, study co-author and an associate professor in the WSU Carson College of Business, said in a press release.
Those who got their news about the 2020 election primarily by navigating directly on a news website were less likely to consume fake news, the study found, and were more likely to believe that the election had unfolded the way it did.
U.S. President Joe Biden's win in 2020 was accompanied with unproven allegations pushed by former U.S. President Donald Trump that the election had been stolen from him and that many votes for him had gone uncounted. Allegations of voter fraud with mail-in ballots and with Dominion voting machines were spread after the election, but none of these claims stood up in court, and few legal experts supported this position.
However, the lack of factual support didn't stop the story from spreading widely on social media.
It's not new that Facebook and other social media sites can be drivers of disinformation and fake news, but it's trickier to measure how consuming fake news affects a person's perception of reality.
In order to get a better understanding of this, the Washington State University-led study designed three surveys relating to how political alignment, fake news consumption and voting method each individually impacted a person's perception of the election.
In the study, "fake news" was defined as articles and sites spreading disinformation that was provably incorrect, not articles or sites with information perceived to be false from a partisan standpoint.
The first two surveys were given to different groups of voters prior to the election, both containing hypothetical scenarios for participants to react to.
The first posited a scenario where the participant would either be voting in-person, through the mail or online. Once the participant had read the scenario of their voting method, they were asked questions about how concerned they were about votes being counted properly, and how much news they got from various news organizations.
The second survey gave the scenario of all voters needing to use mail-in ballots that would be counted either by a government official, a neutral party or by a voting machine. They were then asked again about their concerns regarding votes being counted and their news sources.
The third survey was presented to a group of actual voters after the election. Participants filled out what their voting method had been, and then answered the same questions presented in the previous two surveys. They then reported what percentage of their news they got from direct navigation, Twitter, Facebook, or other social media sites.
Researchers were surprised to find the voting method — whether people voted by mail or in-person — had no measurable impact on how likely participants were to be worried about votes not being counted properly.
Instead, the more a person reported receiving their news from social media, particularly Facebook, the more likely they were to be heavily concerned about votes not being counted.
This suggested to researchers that Facebook, more so than other social media sites, was elevating sources spreading these fears.
"I don't think that Facebook is deliberately directing people towards fake news but something about how their algorithm is designed compared to other algorithms is actually moving people towards that type of content," Stachofsky said. "It was surprising how hard it was to find the websites Facebook was directing people to when we looked for them in a web browser. The research shows that not all social media platforms are created equal when it comes to propagating intentionally misleading information."
The study also found there was no age group more likely to read fake news, which is different from other studies, suggesting that there could be a higher proportion of younger adults consuming fake news than had been previously thought.
Authors noted that more research needs to be done to understand how disinformation spreads and how it can be combatted, particularly in a political climate where the partisan divide in the U.S. is increasing the distrust in mainstream media. They're hoping that this study could spur social media sites to think more about how their algorithms impact their users.
"This supports the argument that people need to be encouraged to be information or news literate," Crossler said. "Right now, we are talking about the elections, but there are a lot of other issues, such as the war in Ukraine, that directing people to misinformation is not only misleading but also potentially dangerous."
2023 Media Layoff Tracker: Rough Year For Journalism Marked By Increasing Layoffs
Topline
Board members of the Texas Democracy Foundation reportedly voted to put the progressive Texas Observer on hiatus and lay off its 17-person staff following prolonged economic woes and shrinking readership, marking the latest in a brutal series of closures and layoffs rocking the media industry in 2023.
Timeline