Wobbly on one leg? Ability to balance is linked to a longer life, study finds – CTV News
An inability to stand on one leg for 10 seconds in later life is linked to nearly double the risk of death from any cause within the next decade, according to a new study.
The simple balance test may be useful to include in routine physical exams for people in middle and old age, the research, which was published Tuesday in the British Journal of Sports Medicine, suggested.
While aging leads to a decline in physical fitness, muscle strength and flexibility, balance tends to be reasonably well-preserved until a person's 50s, when it starts to wane relatively rapidly, the research noted. Previous research has linked the inability to stand on one leg to a greater risk of falls and to cognitive decline.
The study involved 1,702 people ages 51 to 75 living in Brazil, who were asked to balance unsupported on one leg during an initial check. Researchers told the participants to place the front of the free foot behind the standing leg, keep their arms by their sides and eyes fixed straight ahead. Up to three attempts on either foot were permitted.
Being able to balance on one leg is important for older people for a number of reasons, and it is also reflective of wider fitness and health levels, said study author Dr. Claudio Gil Araújo at Exercise Medicine Clinic – CLINIMEX – Rio de Janeiro, Brazil.
"We regularly need … a one-legged posture, to move out of a car, to climb or to descend a step or stair and so on. To not have this ability or being afraid in doing so, it is likely related to loss of autonomy and, in consequence, less exercise and the snowball starts," he explained.
POOR BALANCE AND LONGEVITY
The study participants had an average age of 61 and two-thirds of them were men. Around one in five people failed to balance on one leg for 10 seconds at the initial checkup.
Researchers monitored the participants after the initial checkup for a period of seven years, during which 123 — 7 per cent — of the people being studied died. The proportion of deaths among those who failed the test (17.5 per cent) was significantly higher than deaths among those who were able to balance for 10 seconds (4.5 per cent).
The study found that for those unable to complete the balance test there was an 84 per cent higher risk of death from any cause, and this link remained even when other factors — including age, sex, BMI, and preexisting conditions or health risks such as coronary artery disease, hypertension, obesity, high cholesterol and diabetes — were taken into account.
However, the researchers were not able to include in their analysis other variables such as recent history of falls, pattern of physical activity, exercise or sports practice, diet, smoking, and the use of medications that may interfere with balance.
The research was observational and doesn't reveal cause and effect. The study didn't look at any possible biological mechanisms that might explain the link between poor balance and longevity.
Dr. Naveed Sattar, a professor of metabolic medicine in the Institute of Cardiovascular & Medical Sciences at the University of Glasgow, said the research was interesting but not definitive.
"As one leg standing requires good balance, linked to brain function, good muscle strength and good blood flow, it likely integrates muscular, vascular and brain systems so it is a global test of future mortality risk — albeit crude," said Sattar, who wasn't involved in the study.
"If someone cannot do the 10 seconds and is worried, they should reflect on their own health risks," he said.
"They could try to make positive lifestyle changes such as walking more, eating less if they realize they could do better — most underestimate importance of lifestyle to health," he said. "But also they could consult with their doctor if, for example, they have not had risk factors for cardiovascular disease measured or other chronic conditions such as diabetes tested for."
IMPROVING BALANCE
In general, those who failed the test had poorer health and included a higher proportion of people who were obese and/or had heart disease, high blood pressure, and unhealthy blood fat profiles, according to the study. Type 2 diabetes was also more common among those who failed to complete the test.
The study took place between 2009 and 2020 and was part of wider research project that started in 1994.
The inability to complete the balance test rose with age, more or less doubling at subsequent five-year intervals from the age range of 51 to 55 and onward. More than half (around 54 per cent) of study participants ages 71 to 75 were unable to complete the test, compared with five per cent in the lowest age bracket who couldn't do it.
There were no clear trends in the deaths, or differences in the causes of death, between those able to complete the test and those who weren't able to do so.
Araújo said that balance could be substantially improved by specific training, and this was something he worked on with patients involved in a medically supervised exercise program. However, he said that he didn't yet have the data to assess whether improving balance influenced longevity.
If you want to test your own ability to balance on one leg for 10 seconds, Araújo advised that it is best to stand close to a wall or table or another person for support.
Toronto Public Health hosting pop-up COVID-19 vaccination clinics throughout Canada Day weekend – Toronto.com
Toronto Public Health continues to host summer pop-up vaccination clinics across the city in partnership with Toronto's Canada Day festivals and special events. This is part of Team Toronto's continued efforts to bring COVID-19 vaccination opportunities to places residents live, work and play.
"As people gather to celebrate Canada Day across the city, Team Toronto will be out helping residents get vaccinated against COVID-19 and keep their vaccinations up to date," said Mayor John Tory. "We have made such progress thanks to our world-leading vaccination efforts, and that's why we're continuing to work throughout this holiday and into the summer to help deliver vaccine doses."
TPH will host the following vaccination clinics in early July:
• High Park Canada Day Festival at High Park, 1873 Bloor St. W., Friday, July 1, 10 a.m. to 2 p.m.
• East York Canada Day Festival at Stan Wadlow Park. 373 Cedarvale Ave., Friday, July 1, 11 a.m. to 5 p.m.
• Canada Day event at Mel Lastman Square, 5100 Yonge St. Friday, July 1, 2 to 7 p.m.
• CIMA Mayor's Cricket Trophy event at Sunnybrook Park, 1132 Leslie St. Saturday, July 2, 9 a.m. to 4 p.m.
• Lakeshore Ribfest at 1 Colonel Samuel Smith Park Dr. Saturday July 2 and Sunday, July 3, 11 a.m. to 6 p.m.
• Afrofest at Woodbine Park, 1695 Queen St. E. Saturday, July 9 and Sunday, July 10, 1 to 7:30 p.m.
• Dragon Boat Challenge (GWN Sport Regatta) at Marilyn Bell Park, 1095 Lakeshore Blvd. W. Saturday July 9, 8:30 a.m. to 3:30 p.m.
These family-friendly and youth-friendly clinics will provide first, second, third, fourth and children's COVID-19 doses to eligible residents age five and up on a walk-in basis, with no appointment or health card required. Pfizer and Moderna vaccines will be offered by TPH nurses, who will also answer COVID-19 and vaccine-related questions.
Residents can continue to get vaccinated at city-run immunization clinics, primary care offices and more than 525 pharmacies. A full list of clinic locations and hours is available on the City's COVID-19: Where to Get Vaccinated webpage.
As of Monday, July 4, the city-run immunization clinic at Metro Hall will operate Monday to Friday noon to 6 p.m. and Saturday and Sunday 10 a.m. to 4 p.m. Residents can find a pharmacy offering COVID-19 vaccination by using the Government of Ontario's COVID-19 pharmacy vaccine locations webpage.
All eligible residents are encouraged to get their third and fourth dose as soon as possible. As with vaccines for other diseases, people are protected best when they stay up to date. COVID-19 vaccines have been scientifically proven to lower the risk of illness, hospitalization and death while protecting oneself, loved ones and the community, and residents with three doses had the lowest rates of hospitalization, ICU and death over any other level of vaccination.
Style File: Smart sunscreens – Montreal Gazette
Postmedia may earn an affiliate commission from purchases made through our links on this page.
Article content
Sunscreen is always a good idea.
Article content
Skin cancers are the most common forms of cancer in Canada, according to Statistics Canada. And severe sunburns are noted as "an important risk factor for melanoma and non-melanoma skin cancers," according to the agency.
With this in mind, it's important to slather, smooth, spray — or whatever your chosen format of sun protection may be — this summer.
Here are four smart sunscreen options to consider adding to your daily sun-protection plan:
Tint time
From the French brand La Roche-Posay, this "ultralight" sunscreen formula features a universal tint to match most skin tones. See you later, face makeup. The Anthelios Mineral Tinted Ultra Fluid boasts a sun protection factor (that's the SPF) of 50, thanks to 100 per cent mineral filters. Suitable for sensitive skin, the broad-spectrum sunscreen — it blocks both UVA and UVB rays, is sweat resistant and water resistant for up to 40 minutes.
Article content
$35.95 | Shoppers Drug Mart, Laroche-posay.ca
Double duty
This advanced sunscreen formula from Shiseido acts as a moisturizer, sunscreen and face primer all-in-one formula. The Urban Environment Oil-Free Sunscreen has an SPF of 42 and features skin-loving ingredients such as spirulina and hyaluronic acid to hydrate and smooth skin while broad-spectrum UV filters protect against ultraviolet rays.
$45 | Sephora, Shiseido.com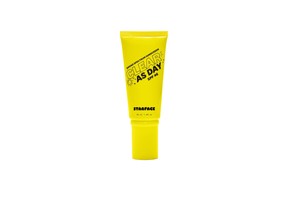 Smooth operator
Perfect for those who struggle with acne, this Clear as Day SPF 46 from the brand Starface is vegan and cruelty-free, while also being oil-free and non-comedogenic. The fragrance-free formula features a unique gel texture and is completely clear so there's no fear of a white cast on skin. Water resistant for up to 80 minutes, so you can spend a little extra time splish-splashing about.
$32 | Starfaceworld.ca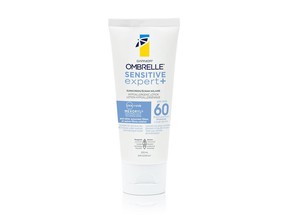 All-over option
Sun protection doesn't stop at the face, neck and décolletage. Introduce head-to-toe coverage to your summer routine with the Garnier Ombrelle Sensitive Expert Body Lotion SPF 60. The hypoallergenic sunscreen formula features broad-spectrum coverage, is fragrance-free, dermatologist-tested, non-comedogenic and water resistant for up to 80 minutes. Plus, the lotion formula is easy to apply, and absorbs quickly.
$24.99 | London Drugs, Londondrugs.com
Mysterious staggering disease in cats down to previously unknown virus – New Scientist
A previously unknown rustrela virus might be the cause of a staggering disease that affects cats in some parts of Europe
The cause of a brain disease in cats that makes them develop symptoms such as staggering is a previously unknown virus, a study suggests. The pathogen is a rustrela virus and is probably carried by wood mice.
The findings show that rustrela viruses are more diverse and widespread than previously thought, according to Kaspar Matiasek at the Ludwig Maximilian University of Munich and his colleagues. They write that the viruses might cause neurological diseases in other mammals …