Xbox Series X specs: everything you need to know – TechRadar India
The Xbox Series X specs have now been revealed, and we've taken a deep dive into the specs to see what they mean for gamers. So, read on for everything you need to know about the Xbox Series X specs.
The next generation of consoles is looming somewhere over the horizon, taunting us with a late 2020 release. And up to now there hasn't been a ton of information about what we could expect from the Xbox Series X and PS5, beyond some vague fake-sounding stuff like "8K" and "instant loading times".
Microsoft did reveal some information in a blog post a couple weeks ago, but that was largely limited to a vague statement that the GPU would be capable of 12 teraflops of compute performance, and didn't really tell us much beyond that.
But now that Microsoft has revealed almost everything we need to know about the hardware through a lengthy post on Eurogamer, we have a much clearer picture of what the Xbox Series X will be capable of – and, really, the Xbox Series X seems to be quite an incredible piece of hardware.
All about the numbers
We've known for a while that the Xbox Series X would be sporting an AMD Zen 2 processor and RDNA 2 graphics, but now we have some actual specific hardware information.
The Xbox Series X will have an 8-core, 16-thread processor with a maximum clock of 3.8 GHz, but it won't quite operate like a desktop chip. You see, rather than automatically boosting up core clocks when there's thermal headroom and the demand for greater performance, the processor will stay at one clock speed at all times – depending on how developers use the CPUs.
What we mean is that developers can either use the processor with or without SMT (simultaneous multi-threading), and the clock speed will change depending on their choice. The clock speed will be 3.8GHz if hyperthreading isn't being used, which will boost single-core performance, or 3.6GHz if it's enabled.
Since most games right now prioritize a few cores with high clock speeds, this makes the most sense right now, but we could see a move for games to prioritize multi-threaded performance in the future, and this approach would leave the Xbox Series X open to that as time goes on.
What's particularly interesting, however is the GPU on offer here. Microsoft decided on a 12TFLOP GPU to target 4K60 gameplay – we already knew that – but now we know how Microsoft is hitting that target.
The Xbox Series X will be using a GPU with 3,328 Stream Processors spread across 52 compute units. This might not mean a lot to many folks, but to put it in perspective, the AMD Radeon RX 5700 XT – the current AMD RDNA flagship – is rocking 2,560 Stream Processors across 40 compute units. This means the Xbox Series X GPU has 24% more Stream Processors than the 5700 XT, which should lead to a substantial lead in performance.
Raw compute performance for a GPU is only a part of the story: memory is also extremely important. Now, the Xbox Series X will have 16GB of 14Gbps GDDR6, but that's shared between the CPU and GPU. However, because the operating system of the console will only be limited to one CPU core, it's likely that the system won't be using too much of the system RAM, leaving more resources for actual games to utilize.
But to further expand memory capabilities, Microsoft is also leveraging the extreme bandwidth of PCIe Gen 4.0 to expand system memory when needed. This could potentially be the gateway to actual 8K gaming, as it would allow for much higher resolution textures.
Is this 4K?
One of the major issues with the Xbox One X and the PS4 Pro is that they're not quite capable of handling true 4K gaming, even though the consoles were marketed targeting that resolution. Instead, both Sony and Microsoft utilized checkerboard rendering to upscale the resolution of games up to 4K.
For the most part this is fine, and looks enough like 4K to pass, but it's not quite the same as native 4K rendering. The problem is that native 4K rendering takes a lot of processing power. In fact, it's not until you drop something like $799 (£749, AU$1,199) on an Nvidia GeForce RTX 2080 that you can even approach '4K60' performance.
So, now that the Xbox Series X is rocking a GPU that's even more powerful than an RTX 2080, at a price point that's likely going to be be way more approachable than a high-end graphics card, true 4K gaming is about to enter the mainstream.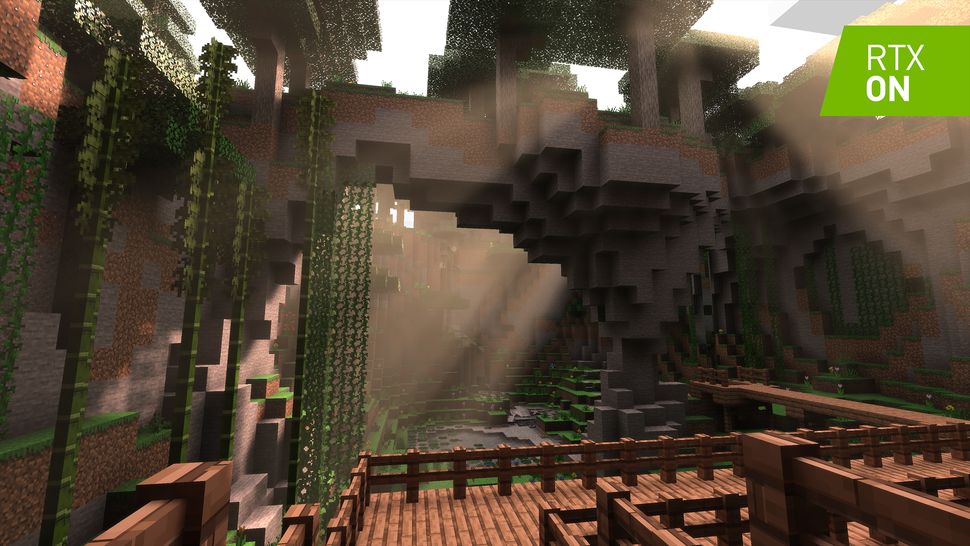 The future is ray traced
Now, of course, both major console manufacturers have promised that their consoles would support hardware-accelerated ray tracing, much like the Nvidia Turing line of graphics cards.
We haven't seen this capability in AMD's first-generation RDNA cards like the Radeon RX 5700, and while we knew it was on the horizon, now we know a bit more about what to expect. Specifically, the Xbox Series X's hardware acceleration will be able to leverage 25 TFLOPs of performance for ray traced workloads. Now, it's hard to compare that to something like the Nvidia GeForce RTX 2080 Ti, as Nvidia measures its ray tracing performance in RTX-OPS and Giga Rays/s.
We don't know yet if AMD's new GPUs will be comparable to Nvidia's in this regard, but we can be sure that if games on next-generation consoles are going to start pushing out more and more games with ray tracing, we're going to see a huge increase in the amount of games that support the technology. And because there are so few games that actually have ray tracing right now, we frankly need the consoles to adopt the technology.
But it doesn't end there. AMD and Microsoft also seem to be targeting Nvidia's DLSS technology with RDNA 2 and the Xbox Series X. If you're not familiar with DLSS, or deep learning super sampling, it's a technology that uses dedicated hardware on Turing graphics cards to upscale images through AI.
Nvidia graphics cards have dedicated Tensor cores that handle this, but AMD is taking another approach. Instead, AMD will be relying on the raw throughput of the GPU, and executing the machine learning workloads through 8- and 4-bit integer operations – much lower precision than the 32-bit operations that are typically used in graphics workloads. This should result in a huge amount of power for this up-scaling without sacrificing too much.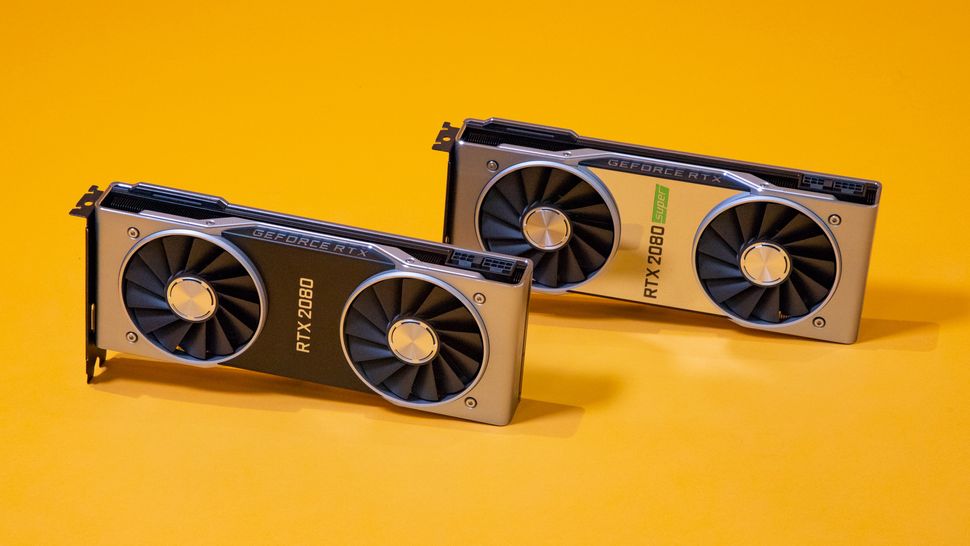 What does this mean for PC gaming?
The specs for the Xbox Series X are looking mighty juicy right now, but what about folks that like PC gaming instead? Well, it might mean you'll have to make some upgrades in the near future.
We should be clear – the specs that Microsoft has revealed here don't outpace the most powerful consumer components on the market, but they do come close. Near the end of the year, you're going to want to make sure that you're rocking an 8-core CPU and at least an Nvidia GeForce RTX 2080 Super if you want to stay ahead of the curve.
That's an incredibly tall order for a lot of people, as that hardware is incredibly expensive. The Xbox Series X, then, could very well be on-par with the best gaming PCs right now, and given that it's going to be much cheaper for that level of performance, it could potentially be an easy recommendation.
Now, we'll totally admit that we were incredibly skeptical when we first heard that Microsoft started making its claims about Xbox Series X performance, but these specs are incredibly promising. It's going to be quite a while before we're able to get our hands on the console to see what it's really capable of, but it's looking pretty damn promising.
We're about to see a true generational jump, and it's going to be felt no matter which platform you typically play games on. It's something to be excited about, even if it's several months away, and we're here for that.
Zoom facing increased privacy, security backlash as popularity soars – CTV News
TORONTO —
Video conferencing app Zoom is facing increased scrutiny from privacy advocates and lawmakers who warn the app's privacy settings aren't secure enough to handle the millions of users flocking to its service during the coronavirus pandemic.
With public gatherings banned and millions working from home amid the global health crisis, Zoom has skyrocketed in popularity, becoming a household name overnight.
But the app has a history of privacy concerns, prompting New York Attorney General Letitia James to send a letter to the company on Monday asking if it had increased its security measures due to the surge of traffic on its networks.
The letter, which describes Zoom as "an essential and valuable" platform, outlines several concerns about the company's privacy practices, noting that the company had been slow to address security flaws in the past, potentially allowing hackers to gain access to users' webcams.
Last week, the company was forced to apologize to users after it was revealed that Zoom's iPhone app was sending data to Facebook, even when the user did not have a Facebook account.
That data included the user's location and the device's advertiser identifier information, a unique ID that allows companies send targeted ads.
Zoom has also come under fire for several security flaws, putting users at risk of being hacked, including one found in January that would have allowed hackers to join a video meeting uninvited, giving them access to any files or chat information shared during the meeting. That flaw has since been fixed.
This week, the company also released a blog post explaining how to prevent malicious users from "Zoombombing" public meetings, which allow anyone with a link to the meeting to join.
Zoom's default setting also allows any meeting participant to share their screen without permission from an event's host, allowing malicious users to take over meetings to broadcast inappropriate content.
CTVNews.ca contacted the company for comment, but the request was not immediately returned.
Though the company is taking steps to educate users about ways to keep their meetings secure during the COVID-19 uptick, privacy and security experts fear the company is not doing enough.
"We've become more vulnerable and dependent. In fact, we're at the mercy of technology more now than we've ever been," Karen Eltis, privacy expert and law professor at the University of Ottawa, told CTVNews.ca by phone Wednesday.
"This COVID-19 period has exposed how little choice we have in terms of accepting terms and conditions or privacy policies. Unless you're willing to entirely distance yourself from work and social for a very lengthy period of time, we have no other choice than to defer to these standard agreements."
Like many companies, Zoom claims the right to collect and store users' personal data, including videos, transcripts, instant messages, files and documents.
Eltis says concerns surrounding Zoom highlight the need for change when it comes to Canadian privacy laws.
Social media and tech companies, she notes, have changed the way privacy and consent laws work because the services themselves are international.
"It's interesting to familiarize yourself [with a platform's terms and conditions]. It's interesting to know that your data will be shared. But when you have no power to do anything about it, I think that creates a false sense of security," she said.
Former Ontario privacy commissioner Ann Cavoukian said she is encouraged to see government bodies putting Zoom to task, especially given it's rise to fame, noting that it will force the company to take precautions more seriously.
"It will force zoom, who has been very slow in addressing the security flaws, to really accelerate their movement is terms of strengthening security," Cavoukian told CTVNews.ca by phone Wednesday.
"I don't want to discourage people from using it, but I want to keep the pressure on Zoom to strengthen their security and privacy. They need to know people really care about this."
WHAT CAN I DO TO PROTECT MY PRIVACY?
Both Eltis and Cavoukian agree, services like Zoom are essential in a time like this. But the experts note that there are steps consumers can take to protect themselves.
"You need to lock your front door, right," Eltis said, noting that the first step users should take is creating a secure password for their meetings and encouraging attendees not to share any public meeting links on social media.
Eltis also notes that users can choose not to use certain features of the app, such as the video function or chat feature, although she notes both are popular right now.
"Take one minute and ask the question, I would like the strongest measures possible to protect my privacy, can you point me in the right direction," Cavoukian noted.
"If you do that with Zoom and anyone else online you will get additional measures that you may not have realized before."
Zoom calls are not end-to-end encrypted, even though it says they are – Techradar
Zoom Video Communications has seen usage of its video conferencing service spike as a result of the coronavirus but a new report from The Intercept has shed light on the fact that its claim that its meetings have end-to-end encryption are not true.
On its website and in a security-related white paper, the US-based video conferencing company boasts about end-to-end encryption. However, The Intercept discovered that the service actually uses transport encryption instead.
Transport encryption is a Transport Layer Security (TLS) protocol which secures the connection between a user and the server they are connected to. TLS is also used to help secure connections between users and any website they visit with HTTPS protocol.
However, the main difference between transport encryption and end-to-end encryption is that while others won't be able to access your data, Zoom will still be able to.
End-to-end encryption
In a statement to The Intercept, a Zoom spokesperson revealed that the service is unable to provide end-to-end encryption at the moment, saying:
"Currently, it is not possible to enable E2E encryption for Zoom video meetings. Zoom video meetings use a combination of TCP and UDP. TCP connections are made using TLS and UDP connections are encrypted with AES using a key negotiated over a TLS connection."
Basically the company clarified that its use of the phrase "end-to-end" in its white paper is in reference to the connection being encrypted between Zoom endpoints. This means that other people can't access the data shared during Zoom video calls but the company itself still can.
Despite its recent surge in popularity, a number of privacy issues have come to light surrounding the service such as how its iOS app was found to be sending data to Facebook without explicit user consent. Thankfully Zoom recently removed the code that was sending data to the social network.
Additionally a new report from Bleeping Computer revealed that it is possible for hackers to steal passwords through Zoom's Windows client.
We've also highlighted the best VPN services
Via TNW
Slack launches new integrations for Microsoft Teams calls – MobileSyrup
Slack now has an app to integrate Microsoft Teams call features into its own chat app.
The new Microsoft Teams Calls beta app arrived mere days after Slack revealed it was working on the integration. However, the app only allows Slack users to launch Teams calls from Slack. It doesn't allow Slack users to participate directly in a Teams call through the Slack app.
Regardless, the new integration will certainly be a welcome one, especially in workspaces where smaller, individual teams may use Slack while the organization as a whole uses Teams.
Slack users can set Microsoft Teams Calls as the default calling provider with the app. Further, they can see who's already in a call and when the call started before they join it. On top of that, Event reminders from the Outlook Slack app will support the ability to join Microsoft Teams calls direct from Slack.
However, Teams isn't the only new integration coming to Slack. The chat platform will launch VoIP phone integration with Zoom, WebEx, Jabber, RingCentral and DialPad. Slack users will be able to call phone numbers directly within the app using these VoIP providers.
The new integrations come as Slack says calling has grown 350 percent in its app. The increase happened over the last month, fueled by businesses transitioning to remote work in response to COVID-19. Further, Slack says it's having a record-breaking surge in users.
All the new integrations will be available starting today. The Teams Calls app is already accessible from Slack's website.
Further, the company is in the process of rolling out a major redesign of its platform, which is hitting new users first before making its way to existing users.
Source: The Verge