Xiaomi Mi 11, Mi 11 Pro specifications and images leaked – gizmochina
Xiaomi is expected to launch the Xiaomi Mi 11 series later this month. The lineup reportedly includes two handsets named the Mi 11 and Mi 11 Pro. Fresh leaks have surfaced on Weibo to reveal the specs of the two phones. Also, a couple of images have also surface to showcase the rear camera design of the Mi 11 duo. Before reading ahead, readers are advised to digest this report with a grain of salt since these leaks are not from regular leakers.
Xiaomi Mi 11 and Mi 11 Pro specifications (Unconfirmed)
The leak reveals that the Mi 11 and Mi 11 Pro will be equipped with S-AMOLED panels that offer a 120Hz refresh rate and quad HD+ resolution. The exact screen size is not mentioned in the leak. Both phones are said to be equipped with 20-megapixel front-facing cameras.
The Mi 11 could be backed by a battery of around 4,780mAh capacity and it may come with support for 50W wired charging and 30W wireless charging. The Mi 11 Pro could be coming with a smaller battery of around 4,500mAh capacity. It may support 120W wired charging and 80W wireless charging.
The leak states that Mi 11 may feature a 108-megapixel + 13-megapixel (ultrawide) + 5-megapixel (macro) triple camera setup. The Mi 11 Pro could be equipped with a 48-megapixel (OmniVision OV48C) + 20-megapixel (ultrawide) + 12-megapixel (telephoto with 2x optical zoom) triple camera setup.
The Snapdragon 888 will fuel the device with LPPDR5 RAM and UFS 3.1 storage. For security, these phones have an under-display fingerprint scanner and 2D face unlock. The other features that are available on Mi 11 duo include dual speakers, x-axis linear motor, IR blaster, and NFC. The leak states that the Mi 11 with 8 GB RAM + 128 GB storage may cost 3,999 Yuan (~$610) to 4,499 Yuan (~$686). The Pro model with the same RAM and storage may cost 5,299 Yuan (~$808) to 5,499 Yuan (~$838).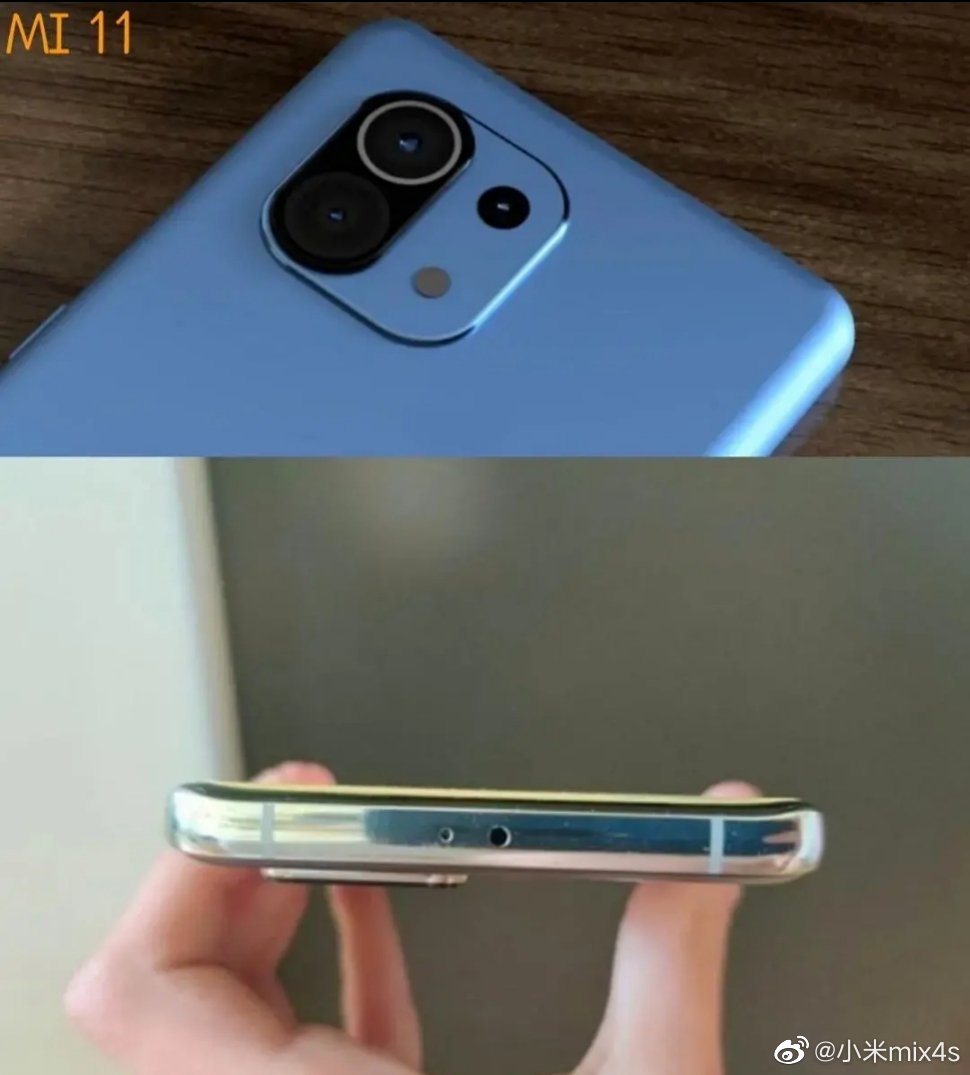 Tipster Digital Chat Station hinted today that the Mi 11 series will have a horizontal camera array. Shown above are some images that reveal that the Mi 11 duo will have a square-shaped camera module.
ALWAYS BE THE FIRST TO KNOW – FOLLOW US!
Apple's first headset to be niche precursor to eventual AR glasses – BNN
Apple Inc.'s first crack at a headset is designed to be a pricey, niche precursor to a more ambitious augmented reality product that will take longer to develop, according to people with knowledge of the matter.
The initial device has confronted several development hurdles and the company has conservative sales expectations, illustrating how challenging it will be to bring this nascent consumer technology to the masses.
As a mostly virtual reality device, it will display an all-encompassing 3-D digital environment for gaming, watching video and communicating. AR functionality, the ability to overlay images and information over a view of the real world, will be more limited. Apple has planned to launch the product as soon as 2022, going up against Facebook Inc.'s Oculus, Sony Corp.'s PlayStation VR and headsets from HTC Corp., the people said. They asked not to be identified discussing private plans.
Apple's typical playbook involves taking emerging consumer technology, such as music players, smartphones, tablets and smartwatches, and making it reliable and easy to use for everyone. This time, though, Apple isn't looking to create an iPhone-like hit for its first headset. Instead, the company is building a high-end, niche product that will prepare outside developers and consumers for its eventual, more mainstream AR glasses.
The plans suggest that Apple's first headset will be far more expensive than those from rivals, which cost about US$300 to US$900. Some Apple insiders believe the company may sell only one headset per day per retail store. Apple has roughly 500 stores, so in that scenario, annual sales would be just over 180,000 units — excluding other sales channels. That would put it on par with other pricey Apple products, such as the US$5,999 Mac Pro desktop computer. An Apple spokesman declined to comment.
Apple is aiming to include some of its most advanced and powerful chips in the headset along with displays that are much higher-resolution than those in existing VR products. Some of the chips tested in the device beat the performance of Apple's M1 Mac processors. The company has also designed the headset with a fan, something the company usually tries to avoid on mobile products, the people said.
The headset, codenamed N301, is in a late prototype stage, but is not yet finalized so the company's plans could change or be scrapped entirely before launch. The AR glasses, codenamed N421, are in an early stage known as "architecture," meaning Apple is still working on underlying technologies. This product is several years away, according to the people, though Apple has previously targeted as early as 2023 to unveil it.
The powerful processors and the inclusion of a fan initially led to a device that was too large and heavy with some concern about neck strain in early testing. Apple removed the space VR gadgets usually reserve for users who need to wear eyeglasses, which brought the headset closer to the face and helped shrink the size. And to address consumers with poorer eyesight, it developed a system where custom prescription lenses can be inserted into the headset over the VR screens, the people said.
This may expose Apple to regulations governing the sale of products with prescriptions. The company typically sells its devices in dozens of countries, many of which have different prescription rules. Apple is also discussing how it would implement prescriptions at the point of sale online and in retail stores.
Apple originally planned to include less powerful processors and offload much of the work to a hub in a user's home that would wirelessly beam content to the headset. But that idea was squashed by Jony Ive, Apple's design chief at the time, Bloomberg News reported last year. The headset is designed to work as a standalone device, meaning it can operate on a battery rather than be plugged into a wall or a Mac. That's similar to Facebook's latest VR product, while Sony's requires a PlayStation gaming console.
To further reduce the device's weight, Apple is planning to use a fabric exterior. That's a departure from the metal designs Apple uses for most products, though it has used plastic for devices like AirPods, that need to be light, and fabrics for the HomePod speaker to improve acoustics.
Prototypes of the headset, some of which are about the size of an Oculus Quest, include external cameras to enable some AR features. The company is testing using the cameras for hand-tracking and is working on a feature where a user can type virtually in the air to input text. It's unclear if that function will be ready for the first version of the device or if it will ever leave the exploratory stage.
The COVID-19 pandemic has disrupted some development with Apple hardware engineers only being able to work on certain days from the office. The company has also faced delays conducting user testing and data collection. That has slowed some decisions in the engineering process.
The company is also still grappling with what content and functionality it intends to ship with the device. Virtual reality is still a somewhat nascent technology, with content beyond games still relatively limited. Last year, Apple acquired a company called NextVR, which recorded events such as concerts and sports games in virtual reality. It's also discussed bundling an App Store with the device, which runs on an operating system dubbed "rOS" inside the company.
If Apple goes ahead with the VR headset, it would be a precursor to an eventual pair of AR glasses — a product that the company sees as far more mainstream but also more difficult to launch. Microsoft Corp.'s HoloLens 2 and Magic Leap's headset, which emphasize AR over VR, retail for US$3,500 and US$2,295 respectively. HoloLens mostly focuses on work use cases still, while Magic Leap fell well short of the early hype and slashed jobs last year.
Apple first added AR to the iPhone in 2017, allowing new mobile games and apps like those for virtually placing furniture in your living room before buying it. Apple Chief Executive Officer Tim Cook has said both virtual and augmented reality have potential, but that AR is the larger opportunity.
AR glasses must be packed with small, powerful and efficient electronics to overlay notifications, map directions and other information while supporting internet connectivity and strong battery life. That's a huge technical challenge. Even Oculus, which released its first all-in-one VR headset in 2019, won't include AR features in its first glasses this year.
Getting to that point requires years of work on lenses, hardware and software, component miniaturization, production techniques and content creation. Critically, getting most people to wear a computer on their face, even a small one, is difficult. That, in part, doomed Google's early attempt at consumer AR glasses several years ago.
By developing a less mainstream initial headset, Apple can invest in the underlying technologies, consumer education, content development and developer relations to give its eventual AR glasses the best opportunity to be successful — when they are ready.
The View40 is Honor's first phone after splitting from Huawei – Yahoo News Canada
CBC
It's been just over a month since the Saskatchewan government delivered its first doses of COVID-19 vaccine, starting with health-care workers in Regina. Over 27,000 first and second doses have since been administered to people in priority groups in 10 of the regions monitored by health officials, under the first phase of the province's vaccine rollout plan. However, no vaccinations had been done as of Wednesday in the south central region — which includes Moose Jaw, the fourth-largest city in the province — the central west, or the southwest, to the puzzlement of some. How is the Saskatchewan government making decisions on Phase 1 of the vaccine rollout — and exactly who is making those decisions? Here's what we know. The daily COVID updates provide some idea of the delivery schedule Bookmark this page, which is home to the COVID-19 updates provided each day by provincial health officials. The updates are typically released at around 1:30 p.m. CST. Recently, at the top of each release, the day's new cases have taken a back seat to updates about the vaccination rollout, including where doses will be sent. On Tuesday, for example, officials revealed that the week's shipment of 2,925 Pfizer-BioNTech vaccine doses would be divided between the Regina, Fort Qu'Appelle and North Battleford areas, and would be used to continue vaccinating priority populations — health-care workers, people living in northern or remote parts of Saskatchewan, seniors, and long-term care home residents. No specific locations within those communities were disclosed, however. "We have a great deal of confusion when it comes to who is on the list, who's in Phase 1," said Saskatchewan NDP Leader Ryan Meili. The complete tally of doses administered in the 13 regions is updated daily on this page. Here's how things looked as of Wednesday: Transmission rates, active case loads and outbreaks are key factors The limited availability of vaccines and the logistics of handling the Pfizer-BioNTech vaccine — which needs to be refrigerated at extremely low temperatures — play a role in determining where the vaccines will go, said Scott Livingstone, the CEO of the Saskatchewan Health Authority. But so do transmission rates in an area, he added. "One of the other big factors in the distribution is the attack rates, or the current caseload in those areas of the province which also have a high likelihood for us to be successful in … dealing with the most vulnerable," Livingstone said. The Ministry of Health added that locations are prioritized based on "a combination of risk criteria," including an area's outbreak rate. Moose Jaw is located in what the province calls the South Central 2 subzone. As of Wednesday, the subzone, with a population of 43,862, had only 22 active COVID-19 cases. By comparison, the neighbouring Regina and area subzone, with a population of 273,287, reported 575 active cases. Moose Jaw had only three active outbreaks. Regina had dozens. CBC News has asked the ministry what other risk criteria determine where Phase 1 vaccines will go. 4 regional command centres choose where to send vaccines The decisions of two key groups determine where vaccines will go, according to the ministry. "While priority sequencing is determined by the COVID-19 Immunization Planning Oversight Committee, specific locations and facilities are determined by local Integrated Health Incident Command Centres (IHICCs)." These groups are represented on the oversight committee: Ministry of Health. Ministry of Government Relations. Saskatchewan Public Safety Agency. Indigenous Services Canada. Saskatchewan Health Authority. The committee oversees a number of subcommittees, including the COVID-19 Immunization Planning Indigenous Advisory Committee, the COVID-19 Immunization Planning Municipal Advisory Committee and the COVID-19 Immunization Planning Clinical Experts Advisory Committee. These committees "help inform the development of the COVID-19 immunization program in the province," according to the ministry. CBC News has requested a list of the organizations represented on each committee. The regional command centres that decide on specific vaccine shipment locations date back to the early days of the pandemic. There are four of them: Saskatoon, Regina, rural and north, run according to "a military command and control-based reporting structure," according to the Saskatchewan Health Authority. The integrated command centres "must operationalize the sequencing framework created by the oversite committee and determine their clinics," according to the ministry. "Vaccine chiefs" and "vaccine physician co-leads" work with the command centres to review delivery locations, the ministry says. CBC News has asked who is in charge of each command centre and where the vaccine chiefs rank in the pecking order. Vaccines are going to care homes with outbreaks. Some COVID-positive residents are among those getting doses Two facilities run by private home care operator Extendicare have had residents and staff receive COVID-19 vaccines: the Parkside home in Regina, which was the site of the worst long-term care outbreak in the province, and the Preston home in Saskatoon. "Fifty-two of 53 eligible [Preston] residents" were vaccinated as of last Friday, even as other residents were infected, according to Extendicare. All residents vaccinated at Parkside and Preston were either COVID-free at the time or had never tested positive for the virus that causes the illness, according to Extendicare — which is in line with a policy espoused by the Ministry of Health. "You are noteligible to receive COVID vaccine at this time if you have been diagnosed with COVID in the last 90 days," the ministry recently said in a public service announcement touting the availability of vaccines for seniors living independently. But at least one care home in the province has seen COVID-positive residents vaccinated in recent days. Lakeview Pioneer Lodge, a private care home in Wakaw, Sask., had 28 COVID-positive residents vaccinated on Jan. 15, said Michael Lummerding, the home's administrator and CEO. The home has been dealing with an outbreak since Dec. 30. "All residents were given the option to be vaccinated as per the medical health officer," Lummerding said. "Staff members were given the opportunity to be vaccinated to ensure all doses were utilized and none were wasted." Seventeen staff were vaccinated, along with two workers declining, he added. The vaccination of COVID-19 positive residents at Lakeview occurred three days after a letter saying the Standing Committee on Immunization approved of vaccinating long-term care residents infected with COVID-19. The letter was sent by Saskatchewan Chief Medical Health Officer Dr. Saqib Shahab to medical health officers, public health nurse managers and immunization providers. "Residents of long-term care facilities and personal care homes, and persons aged 80 years and older living in the community, should be immunized, irrespective of whether and when they had SARS-CoV-2 infection," as long as they had recovered from the acute illness and there were no other factors to prevent it, the letter said. "[T]hey are extremely vulnerable and there is no clear evidence on the length of disease immunity among these populations," the letter stated. Cory Neudorf, a professor of community health and epidemiology at the University of Saskatchewan, said that may refer to people who are no longer infectious but may still test COVID-positive. He said the move makes sense. "It is still unclear how long immunity from natural infection lasts, and there is some evidence of people who have been infected twice, though still rare at this point," Neudorf said. "In order to speed up delivery of the vaccine and ensure people are not missed later on, it makes sense to try to immunize everyone in a long-term care facility regardless of whether they have had prior infection." The National Advisory Committee on Immunization — from which the province took its cues in choosing priority groups for Phase 1 — made a discretionary recommendation earlier this month stating that if vaccines are in short supply, initial does may be prioritized for those who have not been infected with COVID-19. "In the context of limited supply, to allow for the protection of a larger number of at-risk individuals, vaccination with a COVID-19 vaccine may be delayed for three months [for someone infected with COVID-19], as reinfections reported to date have been rare within the first three months following infection," the committee wrote on Jan. 12. "However, if challenging from a feasibility perspective, jurisdictions may elect to disregard prior infection status and vaccinate everyone in a given target group." Visitations won't resume just because care home residents are getting vaccinated Visitors have been strictly banned at all long-term care homes in the province for months now, with exceptions allowed only for those visiting dying patients. On Tuesday, Dr. Saqib Shahab, Saskatchewan's chief medical health officer, was asked if those restrictions might be relaxed in homes where people are being vaccinated. Shahab said that while clinical vaccine trials have shown 95 per cent effectiveness, the vaccine may not be that effective for everybody, leaving some residents still susceptible to COVID-19. "Once we have the vast majority of the population vaccinated — especially adults with underlying risk factors, but also broadly all adults — I think then we can cautiously start looking at how we relax our public health measures over the summer," he said.
Honor V40 5G is official with Dimensity 1000+, 50MP main camera – GSMArena.com news – GSMArena.com
Honor has announced its first phone since the company officially separated from Huawei – say hello to the Honor V40 5G. The device comes with a Dimensity 1000+ chipset, a new 50 MP camera, and speedy charging.
The screen of the Honor V40 5G is a 6.72" OLED with curved sides and a pill-shaped punch hole for the dual selfie cameras. The panel supports a 120Hz refresh rate and up to 300Hz touch sampling rate and a resolution of 2676 x 1236 pixels.
On the back, we have three cameras – the main one comes with a 50 MP RYYB sensor that is 1/1.56" big. The pixel size is 1.0µm, but in the 4-in-1 pixel-binned mode it goes to 2µm. The other two cameras are an 8MP ultrawide-angle shooter and a 2MP cam for close-up shots. There is also laser autofocus, placed right next to the single LED flash.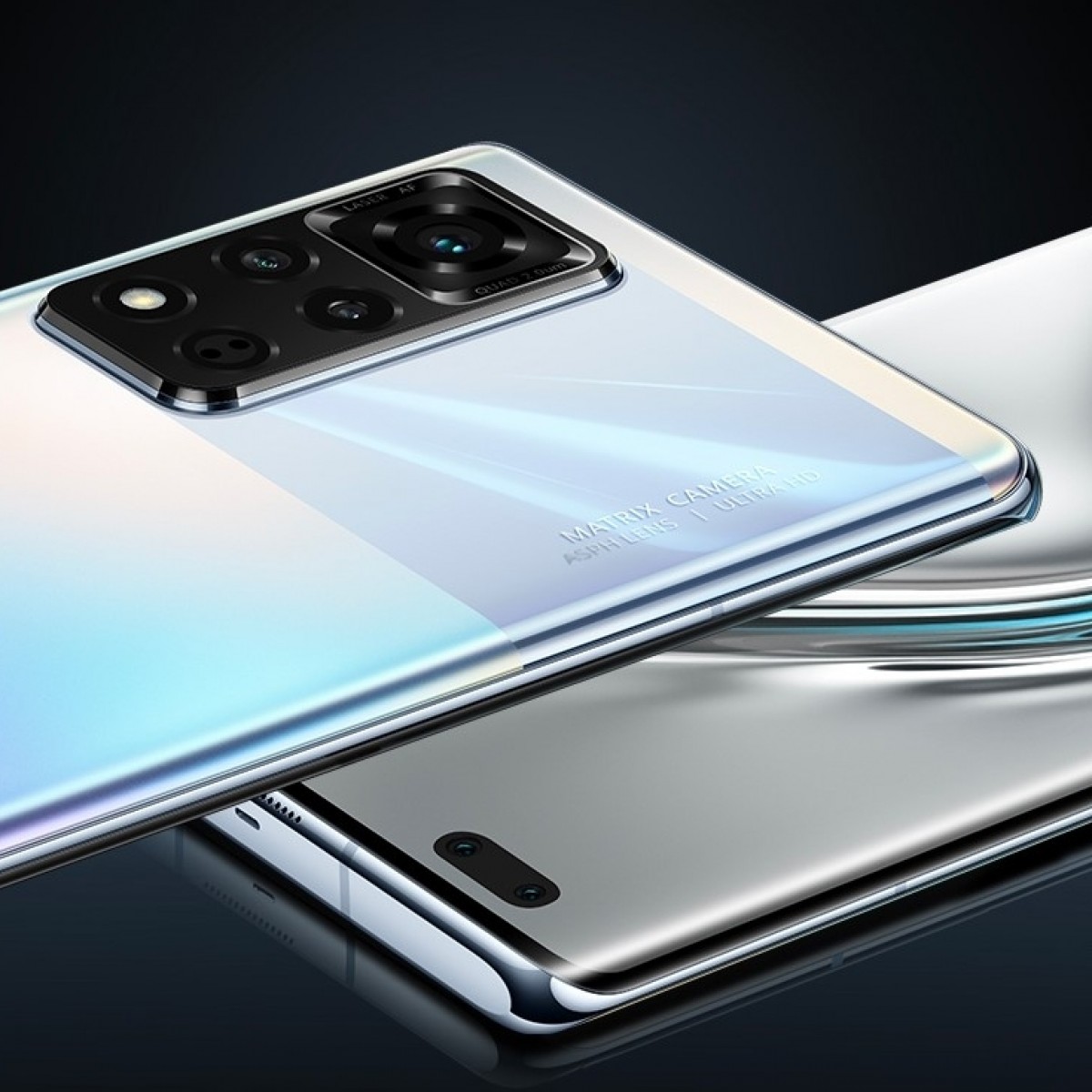 While Honor is an independent company now, the phone was mostly developed under Huawei ownership so it's no surprise to see that the 4,000 mAh battery supports 66W wired charging. This lets you go from flat to 100% in 35 minutes. Wirereless charging speeds are impressive too – up to 50W and a 50% charge in 35 minutes. These are the same speeds in the Huawei Mate 40 Pro smartphone.
Speaking about inherited technology, the Honor V40 5G comes with Magic UI 4.0, sadly, with Android 10 underneath. There was no word whether the phone would have Google Services because the event was in China, where phones ship without those anyway.
The Honor V40 5G is already up for sale in three colors – Night Black, Titanium Silver, Rose Gold – and comes in two memory configurations – 8/128 GB or 8/256 GB. Price starts from CNY3,599 ($556/€455) and goes up to CNY3,999 ($620/€505).
The event also saw the Honor MagicBook 14 and MagicBook 15 get new Intel-powered versions. The new iterations feature an 11th-gen Intel Core i7 processor with an Nvidia GeForce MX450 graphics card.
Thanks to the new processor, the notebooks now support Wi-Fi 6 with a 2X2 MIMO dual-antenna design for wireless speeds up to 2400 Mbps.