Xiaomi Mi Pad 5 and Mi Mix 4 likely to be joined by Mi Fold in 2021 as Xiaomi's R&D department awaits a huge personnel and cash injection – Notebookcheck.net
Xiaomi has revealed great plans for two seemingly almost-forgotten product lines this year, with news that the Mi Mix 4 and a new Xiaomi tablet range (Mi Pad 5) should surface in 2021. A Mi Fold or similarly named Xiaomi foldable phone should also make an appearance, which is why the company's R&D department is receiving a huge boost.
It was already widely rumored that Xiaomi was preparing to announce the Mi Mix 4 but not many would have guessed at the revelation of a new upcoming Xiaomi-branded tablet series as well, which may begin with a Mi Pad 5 model. The company already has its work cut out with the launch of the global variant of the Mi 11 and a raft of other enticing products, but it looks like it's still full steam ahead for the rest of 2021.
Unsurprisingly, Xiaomi CEO Lei Jun has been preparing for this busy year, with the R&D department expected to welcome 5,000 more engineers into its ranks and see its budget raised from around 10 billion yuan (US$1.55 billion) in 2020 to 13-14 billion yuan (US$2-2.2 billion) in 2021. That should be enough extra hands and sufficient money to ensure that the Xiaomi Mi Pad 5, Mi Mix 4, and Xiaomi foldable phone all get released in proper working order.
Obviously specific details about the devices are scarce on the ground at the moment, although there are rumors that the new series of Xiaomi Mi tablets might feature a stylus and even target the premium end of the market where the iPad Pro and Galaxy Tab S7 reside. The Mi Mix successor is more than likely going to sport an under-display camera at the very least, while the Xiaomi foldable phone already appears to be getting closer to launch.
OnePlus 9R, 9/Pro plus OnePlus Watch likely to be launched in mid-March – 9to5Google
It looks as though the OnePlus 9 series is set to arrive sooner than expected, with a likely mid-March launch event for the upcoming smartphone series plus the long-rumored OnePlus Watch.
New details have emerged alongside a dedicated page on the official OnePlus website stating that "Something new is on the horizon" with a further "Stay tuned, March 8" message dropping a huge hint that this is when the actual launch event for the OnePlus 9 series will be confirmed. It's likely that OnePlus will simply confirm the event date on March 8 — something the firm has been known to do as they tease up the actual unveiling.
That's not all though, as we have a greater insight into what will be unveiled at the OnePlus 9 launch event courtesy of tipster Ishan Agarwal and 91Mobiles. The latest information suggests that OnePlus will be lifting the covers off the OnePlus 9, OnePlus 9 Pro, and an affordable OnePlus 9R. These smartphones will be joined by the firms second wearable — after the recent OnePlus Band — the OnePlus Watch.
We previously were led to believe that the OnePlus 9R would be the "9E" and even the "9 Lite." It looks as though it is now set to have the "9R" moniker, although it's not entirely clear what that "R" stands for in this instance. This will be the first-ever extension of a mainline series with a more affordably focused device, which will supposedly come with the Qualcomm Snapdragon 690 chipset, 8GB of RAM, a 6.5-inch 90Hz display, plus a 5,000mAh battery according to Agarwal.
The OnePlus 9 and 9 Pro as you would expect are launching as the true flagship devices for the BBK-owned firm. We already know thanks to leaks that a Hasselblad co-developed lens setup will be present. While the rest of the specifications practically write themselves, we expect the Qualcomm Snapdragon 888 chipset, at least 8GB of RAM, a 120Hz display refresh rate, and 65W fast charging.
Naturally, the OnePlus 9 Pro will be the marquee smartphone and will launch with the highest specifications. That likely means a display resolution bump to QHD+ rather than FHD+ and some camera extras that are not yet known. An exact launch date for the OnePlus 9R, 9, and 9 Pro is uncertain, but we'd imagine it will be within a few weeks of the aforementioned teaser posts. We guess we'll just have to wait until March 8 to learn more.
More on OnePlus:
FTC: We use income earning auto affiliate links. More.
---
Check out 9to5Google on YouTube for more news:
[embedded content]
OnePlus teases an announcement for March 8 – GSMArena.com news – GSMArena.com
It's about time we get a release date for the OnePlus 9 series and the company's official site has teased a big announcement for March 8. Before you get your hopes too high, this will likely be the date when we get the official launch date for the new OnePlus flagships and not their actual launch event. The short teaser only mentions that "Something new is on the horizon" and the page is titled Moonshot alluding to the launch of a spacecraft or in this case new phone lineup.
We've already seen plenty of leaks regarding the OnePlus 9 series which specify three phones. The OnePlus 9E/Lite will be the affordable entry with a 6.5-inch FHD+ display with 90Hz refresh rate, Snapdragon 690 chipset and 64MP primary camera. The vanilla OnePlus 9 should up the refresh rate to 120Hz and will be powered by the flagship Snapdragon 888 chipset. We're expecting a triple camera setup with a 48MP main shooter on the back.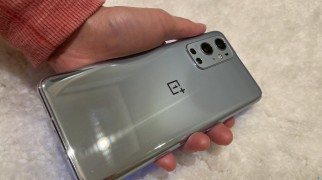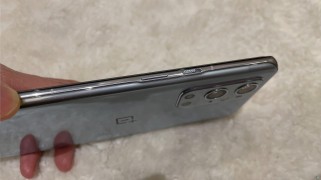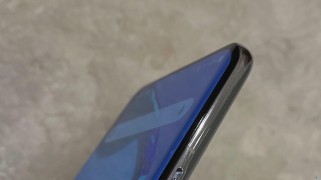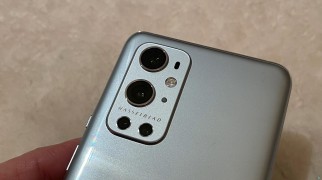 OnePlus 9 Pro hands-on (source Dave2D)
The 9 Pro will come with a larger curved 6.78-inch QHD+ display with a 120Hz refresh rate LTPO panel. Snapdragon 888 and 4,500 mAh battery with 65W wired and 45W wireless charging. As far as cameras we should see a wide, ultrawide, macro and depth sensor module layout but no dedicated periscope. We've heard rumors about a 48MP main shooter and 16MP selfie cam but nothing more. OnePlus is working with Hasselblad for the 9 Pro's cameras so expectations are higher than in previous years.
Teaser and details about the new character at Hu Tao • JPGAMES.DE – haveeruonline
Personal update Efido Jinshin The last was in early February, As a spear user, Xiao entered the field. Now the next addition has been announced and development studio Myhoyo has released a teaser, as well as some details about the ghost of Hu Tao.
As testified by the joke, a good woman has a relationship with life after death. As the current director of Wangsheng Funeral Home, the line between the living world and the dead is visible on the back of her hand.
Additional information about Hu Tao
Aside from the humor, there were some other details about Hu Tao, in particular The impact of Kanda to Twitter to Jenshi. Like Xiao before her, the director struggles with a bayonet, but uses a Bayrou item. Your initial ability uses up a portion of your health, but temporarily increases the damage you take. She can compensate by her basic outburst, which not only causes damage, but also heals Hu Tao.
Despite his dark work, Huo Tao has a very happy personality and hates to sit and do anything. By the way, Brianna Knickerbocker spoke to him in English, while Takahashi Ray spoke in Japanese in her own voice. Searching for the story of Hu Tao will be titled "Papilio Sorondis" chapter, in which you will reach the adventure ranking 40, and must have completed the first chapter of the Archangel Mission: Chapter 2 "Goodbye, Old Lord" in advance.
By the way, in the "Momento de Floor" prayer from March 2 to 16, you are more likely to get the new five-star character. The four-star characters Songhyun, Jingqiu and Xiangling are easily accessible through event prayers.
This is the effect of jinx
Genesis Impact is available for PlayStation 4, mobile devices and computers. Ann Official website You can find more information about PC Client and Kenshine Impact. Posted on other sites, For example, the Nintendo Switch is already in the planning stages. The title will appear on the PlayStation 5 with revised graphics and load times. But Jinshin has an effect He raised more than 5 245 million. It is now Soundtrack Spotify and Co. Available at.!
Personal comedy for Hu Tao
In between SiliconeraIt is miHoYo Photos: The Impact of Jinsh, miHoYo
Devoted web lover. Food expert. Hardcore twitter maven. Thinker. Freelance organizer. Social media enthusiast. Creator. Beer buff.