Xinhua Headlines: Steady Chinese economy making difference in rapidly changing world – Xinhua | English.news.cn – Xinhua
China has been a major growth engine for the world economy and its economic health has global significance. China's growth rate, though slowing, is still within the target range. A closer relationship would mean more opportunities and benefits for China and the rest of the world.
by Xinhua writers Zheng Xin, Xu Xiaoqing and Hu Wenjia
SHANGHAI, Dec. 27 (Xinhua) — The world is undergoing profound changes unseen in a century, with people lamenting the uncertainties and the difficulty to fathom what the future has in store.
The Chinese leadership, having incorporated the concept of "unseen changes" into its decision-making, is sober-minded about the undercurrents: the global economy continues to slow down, the world is still undergoing in-depth adjustments due to the global financial crisis, profound changes are accelerating, and sources of turbulence have substantially increased.
The year-end tone-setting Central Economic Conference painted a clear picture of the challenges, prioritized economic stability, and pledged a stronger policy repertoire toward finishing the building of a moderately prosperous society in all respects in 2020 and beyond.
Experts said they believe it would be a mistake to ignore the profound changes, which are important for the Communist Party of China's approaches to so many issues and understanding the opportunities the Party sees for the country.
Aerial photo taken on Oct. 16, 2019 shows the automated wharf of the fourth phase of the Yangshan Deep Water Port of east China's Shanghai. (Xinhua/Ding Ting)
LULL IN THE CHINA BOOM?
Some profound changes have been felt globally in the sphere of economic activities. The International Monetary Fund (IMF) has repeatedly downgraded its global growth forecast for 2020, citing a sharp deterioration in manufacturing activity and global trade, with higher tariffs and prolonged trade policy uncertainty damaging investment and demand for capital goods.
As the growth outlook became gloomier, emerging and developing economies are less well-positioned today to withstand a deeper global downturn, should it occur, than they were before the 2009 global recession, according to a new World Bank Group study.
Since the financial crisis a decade ago, emerging and developing economies have become "more vulnerable" to external shocks in an environment of "mounting debt and weakening long-term growth prospects," the study found.
Rodrigo Zeidan, an associate professor of business and finance at New York University Shanghai, said one aspect of the profound changes is the process of de-globalization fueled by exacerbated nationalism and protectionist trade policies.
"This has profound implications for how China manages its economic relationships with the rest of the world," he told Xinhua in an interview, noting that the profound changes could also make avoiding the middle-income trap to achieve high-income fully-developed status more challenging for China.
China is seeing a slower growth rate as it steps up economic restructuring. The country is transforming from high-speed growth to high-quality growth, no longer driven by manufacturing but by consumption and the service sector, with more investment into innovation and technology.
People watch welding robots operating at the equipment exhibition area during the second China International Import Expo (CIIE) in Shanghai, east China, Nov. 6, 2019. (Xinhua/Fang Zhe)
"It's crucial for China's economy to move up in the technological chain and in the value chain, so we are focusing on economic restructuring, and China's growth rate has slowed down in the process," said Zhang Weiwei, director of the China Institute of Fudan University in Shanghai.
"Given the sheer size of China's economy, a dip in growth rate is no cause for heightened worries over the stable economic trajectory," Zhang said, adding that doomsayers targeting China's economy should pay more attention to the quality of growth and how the nation stands at the forefront of the new round of technological revolution.
Voicing her confidence in China's future growth amid low global economic growth, IMF Managing Director Kristalina Georgieva said the measures that the Chinese government had taken to prop up the economy, including tax and fee cuts, small trims in interest rates and supply-side structural reforms would be good for growth today and also competitiveness in the future.
Kristalina Georgieva, chief of the International Monetary Fund (IMF), delivers a speech in Washington D.C., the United States, Oct. 8, 2019. (Xinhua/Liu Jie)
SOURCE OF CERTAINTY
"The profound changes include positive changes, negative changes, and changes with uncertain prospects and uncertainties," said Long Yongtu, China's former chief negotiator for entry into the World Trade Organization. "The most positive change, in my view, is the rise of China."
Commenting on how China will cope with the challenges ahead, Long said: "Facing the turbulent situation, our government and enterprises need to maintain their resolve, especially when it comes to opening up."
He noted that the Chinese government remains committed to further opening up amid de-globalization, with the annual China International Import Expo and joint building of the Belt and Road Initiative enhancing the engagement between China and the world.
Zhu Xian, vice president of the New Development Bank, said: "China's reform and opening-up have catapulted the country to a highly competitive manufacturing base in the global industrial chain, and further reform and opening-up will enable China to achieve long-term stable and sustainable development."
China has been a major growth engine for the world economy and its economic health has global significance. China's growth rate, though slowing, is still within the target range. A closer relationship would mean more opportunities and benefits for China and the rest of the world.
Aerial photo taken on Oct. 16, 2019 shows the Yangshan Deep Water Port of east China's Shanghai. (Xinhua/Ding Ting)
According to a research report by McKinsey Global Institute, China has achieved a global scale in many sectors, and a great deal of value could be at stake depending on whether there is more or less engagement.
China's rapidly expanding consumer market — confident, increasingly rich and sophisticated, and willing to experiment — offers a strong link between China and the world. It is not only the prime engine for economic growth but is a huge opportunity for international businesses, according to the report.
"More engagement could see China importing more from the rest of the world, greater two-way flows of technology, and a more competitive Chinese services sector," the report said, adding that better integration will also increase the possibility of reaching a consensus in addressing key global issues.
The year ahead will see China implement a slew of new measures to bolster opening up. The reduction of import tariffs on more than 850 products is set to take effect from Jan. 1, 2020, and the foreign investment law will take effect on the same day to provide a more business-friendly environment.
"We believe that economic globalization is irreversible. The more you keep opening up and embrace this trend, the better," said Zhang Weiwei. ■
(Video reporters: Di Chun, Hu Wenjia; Video editor: Chen Sihong)
U.S. Economy Loses Its Bounce as Recovery Turns Into a Grind – Bloomberg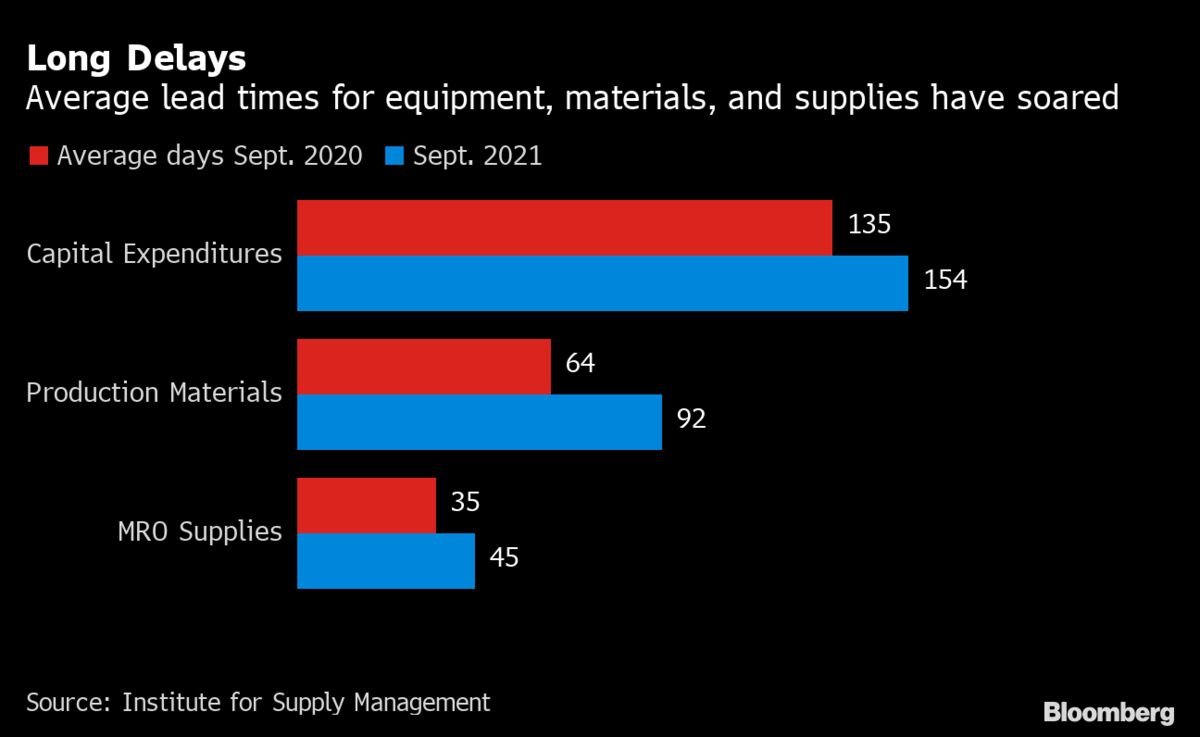 Sign up for the New Economy Daily newsletter, follow us @economics and subscribe to our podcast.
Just a few months ago, the U.S. economy looked like it was roaring back from the pandemic slump. Now the recovery is starting to look more like a grind.
The spread of the delta variant has held back millions of Americans from spending on services like restaurants and hotel rooms.
FACT SHEET: Biden Administration Roadmap to Build an Economy Resilient to Climate Change Impacts – Whitehouse.gov
Agency Actions Will Protect Retirement Plans, Homeowners, Consumers, Businesses and Supply Chains, Workers, and the Federal Government from Financial Risks of Climate Change
Today, the Biden-Harris Administration released a comprehensive, government-wide strategy to measure, disclose, manage and mitigate the systemic risks climate change poses to American families, businesses, and the economy – building on actions already taken by the Biden-Harris Administration including just this week: a redesigned National Oceanic and Atmospheric Administration (NOAA) Climate.gov site to better connect Americans to climate explainers, data dashboards, and classroom-ready teaching resources; the Department of Labor's new proposed rule to safeguard life savings and pensions from climate risk; as well as the Federal Acquisition Council's advanced notice of proposed rulemaking to consider greenhouse gas emissions when making procurement decisions.
This year alone, extreme weather has upended the U.S. economy and affected one in three Americans. Both international and domestic supply chains have been disrupted by climate change – whether it's floods in China and Texas, or wildfires that have burned nearly six million acres of land, supply chains across critical industries including housing, construction, semiconductors, and agriculture have been affected, causing delays and shortages for both consumers and businesses. American families are paying the costs. Extreme weather has cost Americans an additional $600 billion in physical and economic damages over the past five years alone. Climate-related risks hidden in workers' retirement plans have already cost American retirees billions in lost pension dollars. Climate change poses a systemic risk to our economy and our financial system, and we must take decisive action to mitigate its impacts.
By addressing the costs of the climate crisis head-on, the federal government will safeguard the life savings of workers and families, spur the creation of good-paying, union jobs, and ensure the long-term sustainability of U.S. economic prosperity. The roadmap makes clear that protecting the financial health of American households, deploying clean energy in United States, and building an economy from the bottom-up and the middle-out go hand-in-hand.
The Administration's whole-of-government strategy includes six main pillars to achieve the goals of the President's May 2021 Executive Order on Climate-Related Financial Risks, including several major announcements this week demonstrating concrete actions to protect American families, the federal government, and the economy from climate-related financial risk:
Promoting the resilience of the U.S.financial system to climate-related financial risks.
A forthcoming report from the Financial Stability Oversight Council (FSOC) will kick off the first step in a robust process of U.S. financial regulators developing the capacity and analytical tools to mitigate climate-related financial risks.
The Treasury Department's Federal Insurance Office has launched a process to address climate-related risks in the insurance sector, with a focus on assessing the availability and affordability of insurance coverage in high-risk areas for traditionally underserved communities.
Consistent with its statutory mandate, the Securities and Exchange Commission (SEC) staff is developing recommendations to the Commission for a mandatory disclosure rule for public issuers that is intended to bring greater clarity to investors about the material risks and opportunities that climate change poses to their investments. This rule is expected to be proposed in the coming months.
Protecting life savings and pensions from climate-related financial risk.
This week, the Department of Labor announced it is proposing a rule that protects workers' hard-earned life savings by making clear that investment managers can consider climate change and other ESG factors in making investment decisions. The proposed rule – which, if finalized, would help safeguard the more than half of American workers who participate in a retirement plan through their job, representing over 140 million Americans and more than $12 trillion in retirement savings and pensions – would protect workers by making sure that retirement managers don't turn a blind eye to climate risks and other important factors. It would also make clear that retirement managers can take important environmental, social, and governance factors into account when making investment decisions, so that workers can share in the gains that come from sustainable investments.
The Department of Labor is also working to protect the nearly 6.5 million participants in the Thrift Savings Plan – the largest defined-benefit contribution plan in the world – by analyzing how to further factor in climate-related risks.
Using federal procurement to address climate-related financial risk.
The federal government is the world's single largest purchaser of goods and services, spending over $650 billion in contracts in fiscal year 2020 alone. This week, the Office of Management and Budget (OMB) announced that the Federal Acquisition Regulatory (FAR) Council will begin the process of exploring amendments to Federal procurement regulations to require agencies to consider a supplier's greenhouse gas emissions when making procurement decisions and to give preference to bids from companies with lower greenhouse gas emissions. As part of this work, the FAR Council published this week an Advanced Notice of Proposed Rulemaking to gather information to help major Federal agency procurements minimize the risk of climate change.
The FAR Council is also actively exploring an amendment to federal procurement regulations that would improve the disclosure of greenhouse gas emissions (GHG) in federal contracting and set science-based GHG targets. By identifying and mitigating climate risks through procurement, the Federal government is leading by example, deploying public procurement policy as a tool to strategically shape markets and promote a more resilient economy.
Incorporating climate-related financial risk into federal financial management and budgeting.
OMB, federal agencies, and the Federal Accounting Standards Advisory Board are taking steps to develop robust climate-related risk assessments and disclosure requirements for federal agencies.
Next year, the Fiscal Year 2023 President's Budget will include an assessment of the Federal Government's climate risk exposure and impacts on the long-term budget outlook, along with additional assessments.
In addition, agencies will further incorporate climate-related financial risk in both the Budget and agency financial reports to increase transparency and promote accountability.
Incorporating climate-related financial risk intofederal lending and underwriting.
The Department of Housing and Urban Development (HUD), the Department of Veterans Affairs (VA), the Department of Agriculture (USDA), and the Treasury Department are each working to enhance their federal underwriting and lending program standards to better address the climate-related financial risks to their loan portfolios, while ensuring the safety and security of communities most impacted by climate change.
HUD is working to meet the challenges that climate change poses to American homes, beginning by identifying options to incorporate climate-related considerations into the origination of single-family mortgages.
The VA, which has nearly $913 billion in loan volume outstanding to U.S. Veterans, is conducting a review of climate-related impacts to its home loan benefit program.
USDA is addressing climate risk in its own single-family guaranteed loan programs, with the goal of applying lessons learned across its entire range of loan programs.
Building resilient infrastructure and communities
This week, the Federal Emergency Management Agency (FEMA) began the process of updating its National Flood Insurance Program (NFIP) standards to help communities align their construction and land use practices with the latest data on flood risk reduction. Through a new Request for Information, FEMA will gather stakeholder input to make communities more resilient and save lives, homes, and money through potential revisions to standards that have not been formally updated since 1976.
In addition, agencies have come together to build resilience from other types of more severe and extreme weather events, such as heat waves, droughts, storms, and wildfires.
Also this week, the National Ocean and Atmospheric Administration (NOAA) released a suite of products to make the Federal government's climate information more accessible to Americans. NOAA upgraded its website to make it easier for governments, communities, and businesses to access the data they need to prepare for and adapt to climate risks. And Federal agencies also delivered two reports that lay out a comprehensive plan to further increase open-access delivery of climate tools and services for the public.
More than 20 agencies released climate adaptation and resilience plans to safeguard federal investments – and taxpayer dollars – from the costs of climate change. The plans reflect President Biden's whole-of-government approach to confronting the climate crisis as agencies integrate climate-readiness across their missions and programs and strengthen the resilience of federal assets from the accelerating impacts of climate change.
These steps will help safeguard the life savings of workers and families, spur the creation of good-paying jobs, and ensure the long-term sustainability of U.S. economic prosperity in the decades to come. Together, they will help usher in a new era where climate-related financial risks are thoroughly understood – where they are measured, disclosed, managed, and mitigated across the economy to the benefit of American workers, families, and businesses.
###
US Economy Is Losing Its Bounce as Recovery Turns Into a Grind – BNN
(Bloomberg) — Sign up for the New Economy Daily newsletter, follow us @economics and subscribe to our podcast.
Just a few months ago, the U.S. economy looked like it was roaring back from the pandemic slump. Now the recovery is starting to look more like a grind. The spread of the delta variant has held back millions of Americans from spending on services like restaurants and hotel rooms.
Supply chains are still creaking and Hurricane Ida, which caused havoc in petrochemicals hub Louisiana as well as roughly $20 billion of flooding damage in the Northeast, may have made them worse. And high inflation is stretching household budgets.
The Atlanta Federal Reserve's real-time estimate of economic activity now predicts growth of just 1.3% in the quarter that ended in September. Two months ago it was forecasting 6%.
Economists surveyed by Bloomberg are more upbeat. Still, the consensus growth forecast for the third quarter has dropped sharply since August. None of this means the U.S. rebound is heading into reverse, says Nathan Sheets, newly appointed chief economist for Citigroup Inc. "I think recession's too strong," he says. "But it's certainly softer." Here are five indicators that illustrate and explain the gathering gloom.
Delivery Delays
Many forecasters use the Purchasing Managers' Index –- based on a survey of supply-chain managers — to gauge the state of manufacturing, which feeds into their growth estimates. One of its five components is supplier delivery times, and longer waits are typically seen as a sign of robust demand and a strong economy.
But in pandemic conditions, that may not tell the whole story. There have been unprecedented problems with shipping goods to the U.S., and transporting them once they're here. In other words, the long waits may be as much a sign of supply weakness as strength in demand –- and confusing those two things may have led economists to be too optimistic about growth.
Missing Jobs
Economy watchers have also been flummoxed by the labor market. There are more than 10 million open positions – but the pace at which they're being filled has slowed sharply. In the past two months, virtually every economist surveyed by Bloomberg over-estimated the number of new jobs.
The lowest-paid Americans are bearing the brunt of the slowdown. Among workers in the lowest quartile of earners, employment was down by 25.6% compared with pre-Covid levels as of mid-August, according to Harvard's Opportunity Insights project. That's the worst number since June 2020, a few months after the pandemic started.
Inflation Bites
Inflation is throwing a wrench into the recovery too. The debate over whether pandemic price surges are transitory has yet to be settled – but they're reaching ever-deeper into the economy, and crimping the spending power of households. Mark Zandi of Moody's Analytics estimates the typical household has to pay $175 a month extra.
Read More: Inflation Casts a Longer Shadow
Energy and commodity costs are spiraling higher. Buying conditions for homes, vehicles and durable goods all deteriorated in August due to high prices, according to the University of Michigan's latest consumer report. Auto purchases fell from an 18.5 million annual pace in April to just 12.2 million last month.
The first wave of pandemic inflation was confined to a relatively small group of goods and services. That's no longer the case, according to the Cleveland Fed.
Its researchers found that in recent months, roughly three-quarters of the 44 main components of price baskets were growing at a pace above 3%. That compares with less than one-third of them at the start of this year.
Services Lag
The pandemic upended American spending habits. Households are buying more goods than ever before — a splurge that's contributing to the strains on supply chains. But economists say a balanced recovery will require more spending on services too, and that's happening more slowly.
Restaurants are one example. The spread of delta in the summer months halted the revival of dining out, which has settled at levels below what was normal before Covid hit.
Gloom Feeds Gloom
Business leaders and the general public are turning downbeat about the economy –- and those expectations can be self-fulfilling, if they mean that companies invest less and households are more cautious about spending.
The Michigan consumer survey found that only 44% of Americans expect their financial situation to improve, the lowest reading in seven years. Sentiment among small-business owners deteriorated in September, with the number who expect better business conditions over the next six months falling to the lowest since December 2012. A CEO confidence measure compiled by Chief Executive magazine has also declined for three straight months –- to a level that means all of the gains earlier in 2021 are now gone.
©2021 Bloomberg L.P.