10 Trailblazing Artists with Must-See Museum Shows in 2023
There's nothing inherently wrong with another exhibition venerating an Old Master or a modern art rock star. But this year, many museums and major institutions are instead highlighting the work of women artists, queer artists, and artists of color who were overlooked in their lifetime, or introducing a generation of fresh voices to their largest audiences yet.
Here, we share 10 artists with major museum solo shows in 2023, spanning everything from sculpture and painting to film and installation art made with artificial intelligence.
Dia Beacon, Beacon, New York
February 17, 2023–
Last year, Senga Nengudi took home the Nasher Prize, awarded for excellence in contemporary sculpture. In her practice, she's used everything from thrifted pantyhose and dry-cleaning bags to sand, paper, and tape to create abstract works that explore the body, race, and womanhood, among other themes. The use of inexpensive, overlooked materials has been a hallmark of her practice since the 1970s, when she was staging performance art pieces in freeway underpasses and other public spaces as part of the L.A. collective Studio Z.
Much of Nengudi's work straddles the line between sculpture and performance. To translate that cross-disciplinary aspect of her practice, Dia Beacon's long-term exhibition of sculptures and immersive installations will be accompanied by a series of performances devised with partnering venues.
KW Institute for Contemporary Art, Berlin
February 25–May 14, 2023
Also traveling to: Camden Art Centre, London; Stedelijk Museum, Amsterdam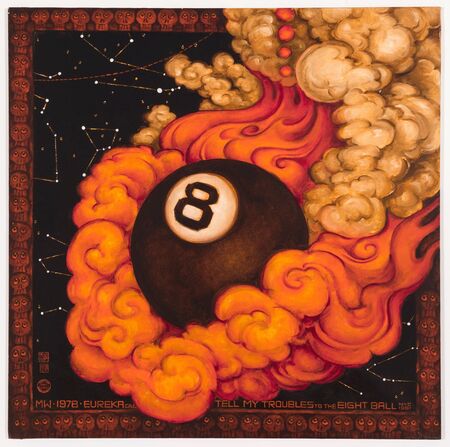 Martin Wong, Did I Ever Have a Chance, 1999. © Martin Wong Foundation. Courtesy of the Martin Wong Foundation and P.P.O.W Gallery, New York.
Martin Wong, Tell My Troubles to the Eight Ball (Eureka), 1978–81. © Martin Wong Foundation. Courtesy of the Martin Wong Foundation and P.P.O.W, New York.
In a recent conversation with Interview magazine, artist Oscar yi Hou described Martin Wong as "the OG Gaysian Cowboy," which seems like a suitable introduction. From the 1970s to the '90s, the Chinese American painter captured the margins of society, depicting queer life in racialized communities and dense urban landscapes while embedding his vignettes with Chinese iconography, graffiti, images of American Sign Language, and homoerotic undertones.
The first major European exhibition of Wong's oeuvre, "Malicious Mischief," is set to debut at Berlin's KW Institute for Contemporary Art in February, and will include more than 100 works created between the late 1960s and 1999, the year Wong died of AIDS-related illness at age 53. After finishing its run in Germany, the exhibition will spend the summer at Camden Art Centre in London, before traveling to the Stedelijk Museum in Amsterdam in November.
Metropolitan Museum of Art, New York
April 2–September 24, 2023
Cecily Brown, Fair of Face, Full of Woe, 2008. © Cecily Brown. Courtesy of the artist and The Metropolitan Museum of Art, New York.
Cecily Brown may have risen to prominence in her native London as the starriest painter among the Young British Artists, but she decamped to New York shortly after graduating from the Slade School of Art in 1994 and has been living in the city ever since. This year, the Metropolitan Museum of Art is commemorating those nearly 30 years of American life with "Death and the Maid"—Brown's first major exhibition in New York since her big move.
Brown is known for her gestural brushstrokes that bring motion to static scenes, and colorful canvases that blur the line between figuration and abstraction, as well as her wealth of art historical references. Featuring 50 paintings, drawings, monotypes, and sketchbooks, the Met exhibition will highlight Brown's references to still lifes, memento mori, and other Western motifs relating to the brevity of life and the vanity of humanity.
Walker Art Center, Minneapolis
April 15–September 3, 2023
Pacita Abad, installation view of "A Million Things to Say" at the Museum of Contemporary Art and Design (MCAD), Manila, 2018. Photo by Pioneer Studios. Courtesy of the Pacita Abad Art Estate.
For 30 years, the flamboyant Filipino artist Pacita Abad, who died in 2004, experimented with works on paper, ceramics, textiles, and costume design. But her lasting legacy has been her trapunto tapestries—canvases that she padded and stitched, in a technique akin to quilting, before applying paint and encrusting their surfaces with shells, sequins, and other objects. Even before she studied at the Corcoran School of Art and, later, the Art Students League of New York, textiles were familiar terrain: When she first moved to the United States in the early 1970s, fleeing Ferdinand Marcos's dictatorship, Abad supported herself as a seamstress.
Color, movement, and texture were constant concerns for the artist, but Abad veered from the abstract to the representational (tribal masks were a common motif) and featured both fantastical and political themes—most famously in her "Immigrant Experience" series. "I have always believed that an artist has a special obligation to remind society of its social responsibility," she once said. The Walker Art Center's exhibition will be the first retrospective looking at the entirety of Abad's career.
Tate Britain, London
April 27–August 20, 2023
Isaac Julien, Pas de Deux with Roses from the "Looking for Langston Vintage Series," 1989/2016. © Isaac Julien. Courtesy the artist and Victoria Miro.
London-born artist Isaac Julien first established himself as a voice of the Black British vanguard in 1989 with the release of his film Looking for Langston, a poignant meditation on Blackness and queer identity. In the decades since, he's developed an expansive moving-image practice, folding elements of dance, sculpture, music, and film into immersive multiscreen installations. And now, 22 years after his Turner Prize nomination, and nearly a year after being knighted by Queen Elizabeth II, Julien is receiving his first survey exhibition in his home country—and at one of its most prestigious institutions, no less.

"What Freedom Is To Me" at Tate Britain will start with works Julien produced as part of the politically minded Sankofa Film and Video Collective in the 1980s. The exhibition will also feature career highlights like Western Union: Small Boats (2007), which interrogated the various traumas of migration, and Lessons of the Hour (2019), his portrait of Frederick Douglass.
National Gallery Singapore
January 13–November 26, 2023
Discussions about the meeting of East and West in art tend to focus on American and European artists incorporating Asiatic elements into their work. But that fascination can go both ways, and Taipei-based artist Liu Kuo-sung—one of the foremost figures in contemporary ink painting—is living proof. Since co-founding the Taiwanese Fifth Moon Group in the 1950s, he's been marrying the techniques and traditions of his craft with elements of Western Abstract Expressionism, geometric art, and modernist aesthetics, all the while experimenting with new methods and materials.

"Experimentation as Method" at the National Gallery Singapore will showcase the breadth of Liu's career with more than 60 paintings and 150 other materials gifted from the artist's personal archive. Among the works on view will be pieces from his long-running "Space" series, inspired by and often incorporating images from the Apollo 8 mission; and Himalayan landscapes from his "Tibet" series.
Barbican Centre, London
June 21–September 3, 2023
Carrie Mae Weems, Untitled (Woman and Daughter with Make Up), from "Kitchen Table Series," 1990. © Carrie Mae Weems. Courtesy of the artist; Jack Shainman Gallery, New York; and Galerie Barbara Thumm, Berlin.
Carrie Mae Weems, Untitled (Woman Standing Alone), from "Kitchen Table Series," 1990. © Carrie Mae Weems. Courtesy of the artist; Jack Shainman Gallery, New York; and Galerie Barbara Thumm, Berlin.
Carrie Mae Weems's famous "Kitchen Table Series" (1990) is, on its surface, an intimate exploration of the life of the individual: daily rituals, romantic relationships, moments of boredom, frustration, and contentment. But at the same time, the black-and-white photographs, with Weems at their center, speak to broader themes of collective experience—such as motherhood, friendship, and the passing of time—through the lens of race, gender, and class. This mode of investigating the political through the poetic has been a consistent thread through the MacArthur fellow's practice, and will be on full view at her summer survey at the Barbican—her first major solo museum show in the U.K.
In her artist statement, Weems, who considers herself both an artist and an activist, said: "My responsibility as an artist is to work, to sing for my supper, to make art, beautiful and powerful, that adds and reveals; to beautify the mess of a messy world, to heal the sick and feed the helpless; to shout bravely from the roof-tops and storm barricaded doors and voice the specifics of our historic moment." This spirit is embodied in works that will be on view, like The Shape of Things (2021), a seven-chapter panoramic film exploring facets of American racial politics; and Lincoln, Lonnie and Me (2012), a meditation on president Abraham Lincoln and the artist/activist (and regular Weems collaborator) Lonnie Graham.
The Aldrich Contemporary Art Museum, Ridgefield, Connecticut
June 25, 2023–January 2, 2024
Raven Halfmoon, Weeping Willow Women, 2022. Courtesy of the artist and Kouri + Corrao Gallery.
Raven Halfmoon studied ceramics, painting, and cultural anthropology at the University of Arkansas before completing a long-term residency at the Archie Bray Foundation in 2020. However, her interest in sculpture stretches back to her upbringing in Oklahoma. Her tribe, the Caddo Nation, has been producing pottery for centuries, and she would make clay pieces with a community elder as a teenager.
Halfmoon still works with clay, creating monumental sculptures of Indigenous figures, often stacked or set side by side. Each piece is visibly crafted by hand, as revealed by the deep dents left by the artist's fingers that repeat in a rough pattern. Meanwhile, glazes in symbolic colors—red for the blood of murdered Indigenous women, and black for the clay of the Red River—are poured and dripped on haphazardly. In a way, the sculptures serve as a bridge between tradition and modernity to comment on both historic and ongoing injustices.
"My artwork exists to break the mold of the romanticized Native American stereotype and to simply say: We are still here and we are powerful," Halfmoon has said. Her upcoming exhibition at The Aldrich Contemporary Art Museum will include works created over the last five years, along with a new commission.
Haus der Kunst, Munich
September 8, 2023–March 10, 2024
WangShui, installation view of Quiet as It's Kept, 2022, in the Whitney Biennial 2022. Photo by Alon Koppel Photography. Courtesy of the artist and Haus der Kunst, Munich.
WangShui, installation view of Quiet as It's Kept, 2022, in the Whitney Biennial 2022. Photo by Alon Koppel Photography. Courtesy of the artist and Haus der Kunst, Munich.
Where other artists view artificial intelligence as an encroaching foe (in many cases rightfully so), WangShui sees the technology as a part-time collaborator. Their contribution to the 2022 Whitney Biennial, for instance, was a series of otherworldly LED video sculptures, programmed with the aid of an algorithm (and two helpful human programmers).
The interplay between technology and human beings, and larger questions of perception and corporeality, are at the heart of WangShui's practice. "Certainty of the Flesh" at Haus der Kunst will lean into this further. Along with paintings co-authored by AI, the exhibition centers on a namesake installation of interconnected LED screens playing an "artificial drama" generated by AI.
Institute of Contemporary Art, Boston
April 6–September 4, 2023
Also traveling to: Hirshhorn Museum and Sculpture Garden, Washington, D.C.; Los Angeles County Museum of Art; California African American Museum, Los Angeles
Simone Leigh, installation view of "Sovereignty" in the U.S. Pavilion of the 59th International Art Exhibition in La Biennale di Venezia, 2022. Photo by Timothy Schenck. Courtesy the artist and Matthew Marks Gallery.
Brooklyn-based sculptor Simone Leigh made history last year when she became the first Black woman to represent the United States at the Venice Biennale, and again when she was awarded the Golden Lion for Best Participation in the international exhibition "The Milk of Dreams." Her winning work, Brick House (2019)—a 16-foot-tall bust of a Black woman that was originally commissioned as the inaugural High Line Plinth Commission—is a testament to the artist's ongoing focus on Black female subjectivity and the possibilities of bronze.
Meanwhile, Leigh's African-inspired makeover of the neo-Palladian U.S. pavilion was an exploration of diaspora, domestic architectures, and colonial histories—some of the themes that have defined her two-decade-long practice. Works from her pavilion presentation, "Sovereignty," will form the core of the Institute of Contemporary Art, Boston's fall survey of Leigh's work. Expect a plethora of sculptures in bronze, porcelain, glass, and terracotta, along with video works and installations. The exhibition will travel to the Hirshhorn Museum and Sculpture Garden in Washington, D.C., this fall before it is jointly presented at the Los Angeles County Museum of Art and the California African American Museum in Los Angeles in the summer of 2024.
Criss Bellini Art Fans Urge for Pop-Up Gallery – E! NEWS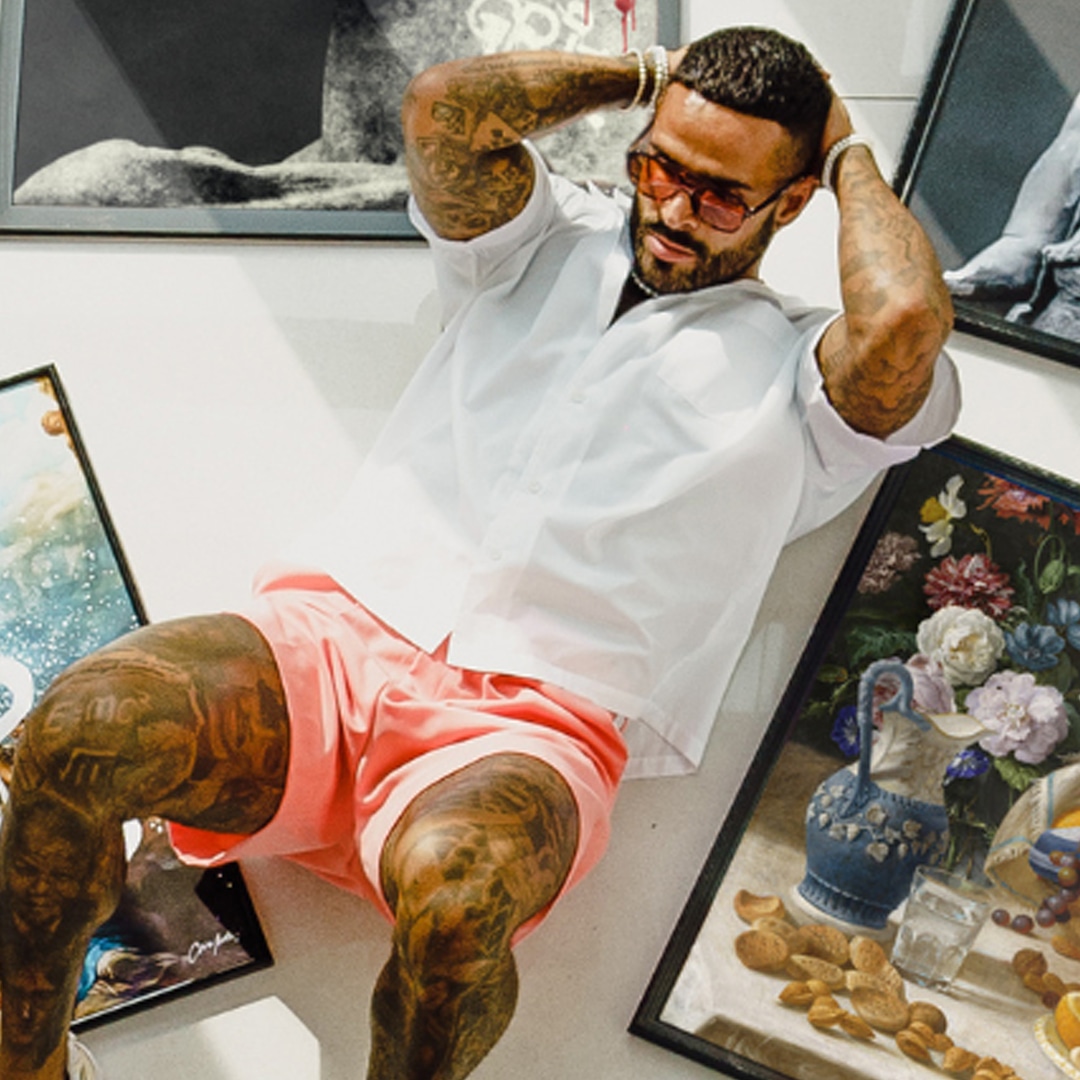 Since the brand's launch in 2020, Bellini's sales have skyrocketed, selling over $1 million in its first year and exceeding its sales in 2021, in 2022, with over 2 million sales in euros. Seeing this, it is clear that art sales are booming, and people want to see more of his unique pieces.
However, because Bellini's website is the only place to view and purchase his art, the public has begun to request a gallery or a pop-up gallery where they can go visit Bellinis' work and see it for themselves.
Wish you could set fire to the last 3 years? A huge flaming art installation is coming to Toronto – CBC.ca
What if you could just set fire to the past? Would you feel liberated — free to start fresh in 2023, flush with feelings of love and peace and other things you could file under positive vibes?
The City of Toronto launched an interactive art project last Thursday called The Burn, a seven-week initiative that aims to offer a moment of respite in the wake of COVID-19, and it comes to a climax on March 11 — the third anniversary of the pandemic.
On that date, a monumental art installation will go up at Nathan Phillips Square, and the centrepiece involves three towering steel sculptures that'll be set aflame for 24 hours — fires that will keep on burning with a little help from the public, who'll be invited to add bits of (supplied) wood to the blaze.
It's a scenario that sounds significantly more thoughtful and controlled to hear Roger Mooking describe it. Mooking is the lead creative on the project, and he talks about The Burn as a chance to heal and grow as a collective. In short, it's bigger than an all-day bonfire.
Mooking says he began thinking about the work in 2021, prompted by the "overwhelming melancholy" of lockdown. "I recognized that I was not the only one, that we were in this kind of collective consciousness globally, and we all needed to heal," he tells CBC Arts. And with The Burn, he's inviting Torontonians to actively begin that healing process.
The first phase of the project is already underway, and involves a series of interactive sculptures — significantly smaller vessels than the ones that'll go up at Nathan Phillips Square. They're being stationed at public sites around the GTA as part of a tour that launched Jan. 19 in three locations: Fort York National Historic Site, the Toronto Zoo and Twist — Mooking's restaurant at Toronto Pearson International Airport.
Here he is, testing it out in Terminal 1.
As of writing, people can find The Burn at three new sites through Feb. 1: Spadina Museum, Native Canadian Centre and the Market Gallery at St. Lawrence Market.
"We want to make sure that we're hitting every corner of the GTA: north, east, south, west, central — all the nooks and crannies," says Mooking. Twenty-one locations are currently scheduled for the tour, and a full map and schedule can be found through the city's website.
Through March 11, visitors will find metallic dodecahedrons at different destinations — sculptures created by local artist Javid JAH. And under each sculpture is a bowl of wooden balls: spheres the size of marbles that have been carved out of cedar.
Take a ball, and you'll be asked to stop and think — to sit with your feelings, really. In the language of The Burn, you'll be "setting an intention." Is there something weighing on you: an emotion you wish you could change or simply set free? Once you've identified that feeling, you're asked to drop your ball inside the sculpture. It's a moment for "letting go," so to speak.
"People are carrying so many things, especially coming through this COVID time," says Mooking. "It's a very simple thing … that can be very, very emotional."
A multihyphenate known for his success as a chef, TV personality (Man Fire Food), and musician (Bass is Base), Mooking's presented participatory art projects for the city before. Just last August, to coincide with Emancipation Month programming at Toronto history museums, he launched Read(In), an interactive installation that also appeared in multiple locations throughout the GTA.
To bring The Burn to life, project curator Umbereen Inayet connected him with collaborators JAH (who designed and produced the installation's ornate sculptural elements) and artist Catherine Tammaro, a Wyandot Elder who served as an advisor, particularly concerning the project's spiritual bent. Says Mooking: "There's a deep history of Indigenous cultures using fire and water for cleansing and preservation and healing, so we needed that guidance to make sure that we were respecting that tradition."
The wooden balls collected at each tour site will eventually fuel the fire on March 11, and Mooking says those attending the activation at Nathan Phillips Square will also have the opportunity to set an intention. At the big event, visitors will send their cedar spheres down a chute, directly into the flames. And when the fire's extinguished, all the ash that's left behind will be collected for use in city gardens. "We're really trying to emulate the cycle of life: from the spark to the ash," says Mooking. "We're looking to carry the spiritual intentions from everybody in the city to fortify our Earth."
The city says it will be announcing more public projects that respond to COVID's impact on residents. Like The Burn, they're part of a program called Stronger Together that launched in late November. More programming is expected to be revealed in February.
In the first few days of The Burn's cross-city tour, Mooking says he was receiving reports from the participating venues. Folks are interacting with the sculptures already, he says. "It's been cathartic, I hope. … I can't wait to see how much healing we're able to do when we really roll out the full scale of this at Nathan Phillips Square."
Full event details, including a map of The Burn's tour locations, can be found on the project's website.
Art is everywhere this weekend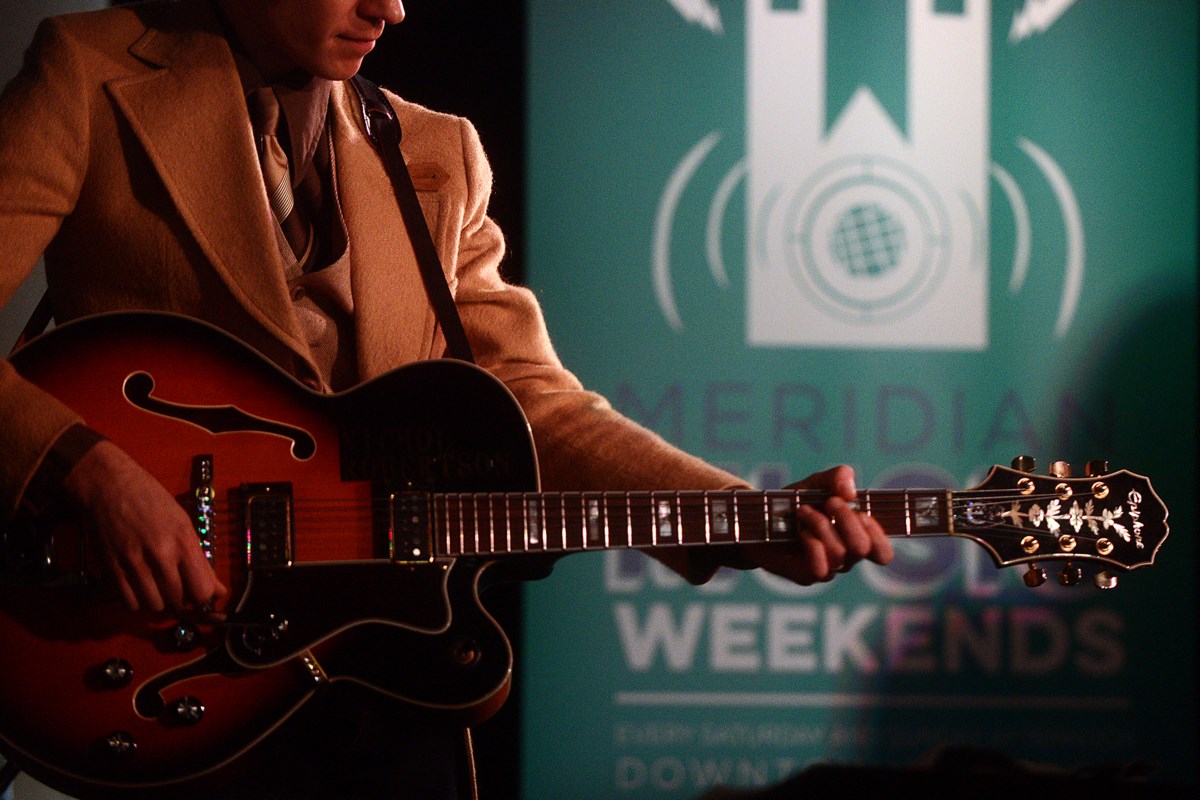 Saturday, Jan. 28
2023 ArtsEverywhere Festival
Multiple locations; 10 a.m. to 10 p.m.
From film screenings to drag brunches and book fairs, the free annual festival has something for everyone. Learn more here.
Winterstock
Royal City Studios; 7 p.m. to 11 p.m.
Join Royal City Studios for a live music tribute to Woodstock 1969; attendees are encouraged to wear their best 60s style clothes. Get tickets here.
Music Weekends
Western Burgers & Steaks; 2:00 p.m. to 5 p.m.
The genre-bouncing Probable Cause will perform live at The Western, pay-by-donation. Doors open at 2 p.m., show starts at 2:30.
Sunday, Jan. 29
2023 ArtsEverywhere Festival
River Run Centre; 10 a.m. to 2:30 p.m.
The last day of the free festival features a lecture and a film screening, both at the River Run Centre. Learn more here.
Music Weekends
Onyx Nightclub; 2p.m. to 5 p.m.
Join SHEBAD for their live concert at Onyx. It's family-friendly and pay-by-donation. Doors open at 2 p.m., show starts at 2:45.
OHL Hockey
2 p.m.: Guelph Storm vs. Sudbury Wolves, Sleeman Centre