18 new COVID-19 cases reported Friday – HalifaxToday.ca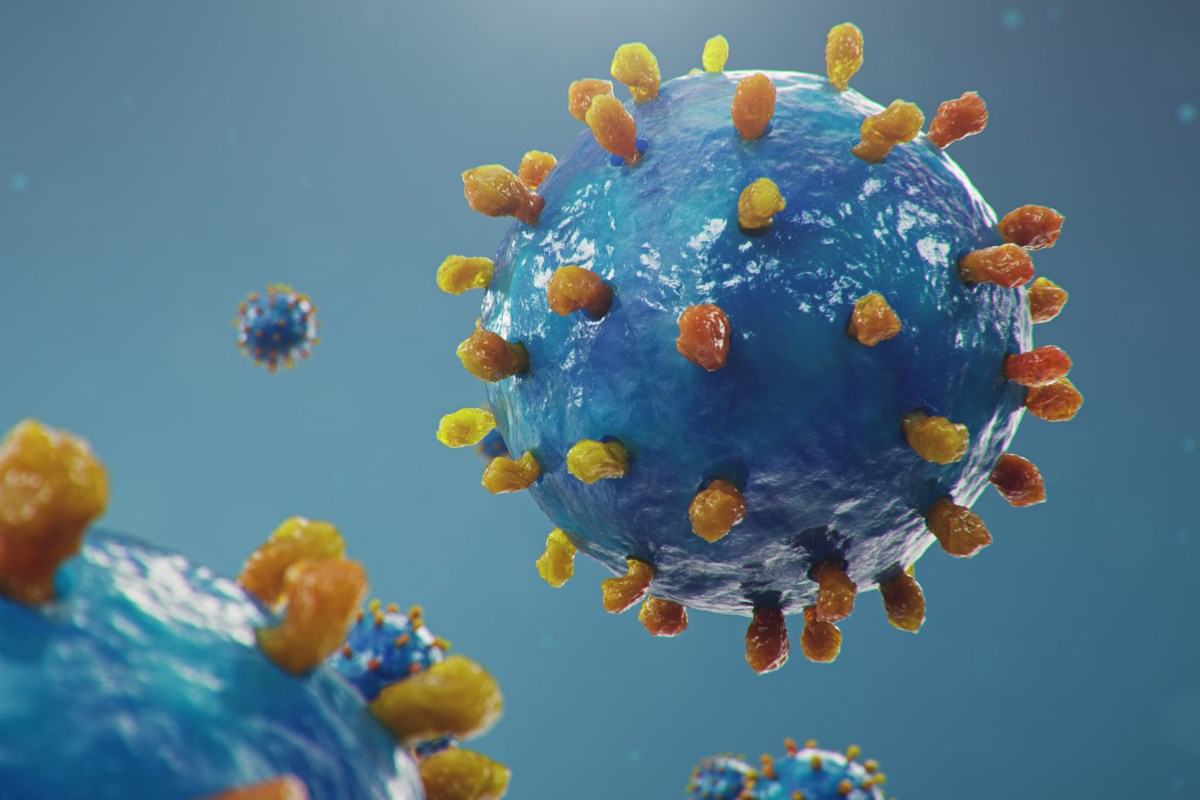 NEWS RELEASE
COVID-19/HEALTH/WELLNESS
*************************
Today, Sept. 17, Nova Scotia is reporting 18 new cases of COVID-19 and 29 recoveries.
Twelve of the cases are in Central Zone. Ten are close contacts of previously reported cases. Two are under investigation.
There are signs of community spread among those in Central Zone aged 20 to 40 who are unvaccinated and participating in social activities.
Five of the cases are in Northern Zone. Four are close contacts of previously reported cases. One is related to travel.
There is a large cluster of linked cases in a defined, unvaccinated group in Northern Zone and more cases are expected.
One case is in Western Zone. It is related to travel.
There have been 4,609 cases from March 15 to Sept. 16, 2021. Of those:
— 99 (2.1 per cent) were fully vaccinated
— 275 (6.0 per cent) were partially vaccinated
— 4,235 (91.9 per cent) were unvaccinated
There were 260 people hospitalized. Of those:
— 3 (1.1 per cent) were fully vaccinated
— 28 (10.8 per cent) were partially vaccinated
— 229 (88.1 per cent) were unvaccinated
Twenty-eight people died. Of those:
— 1 (3.6 per cent) was fully vaccinated
— 3 (10.7 per cent) were partially vaccinated
— 24 (85.7 per cent) were unvaccinated
As of today, Nova Scotia has 162 active cases of COVID-19. Of those, six people are in hospital COVID-19 units.
There were 3,570 tests administered between Sept. 10 and Sept. 16 at the rapid-testing pop-up sites in Halifax and Dartmouth.
On Sept. 16, Nova Scotia Health Authority's labs completed 3,849 tests.
As of Sept. 16, 1,480,851 doses of COVID-19 vaccine have been administered. Of those, 711,312 Nova Scotians have received their second dose.
Since April 1, there have been 4,570 positive COVID-19 cases and 28 deaths. Cases range in age from under 10 to over 90. There are 4,380 resolved cases. Cumulative cases may change as data is updated in Panorama.
The province is renewing the state of emergency to protect the health and safety of Nova Scotians and ensure safety measures and other important actions can continue. The order will take effect at noon, Sunday, Sept. 19, and extend to noon, Sunday, Oct. 3, unless government terminates or extends it
Testing advice:
Nova Scotians with or without symptoms can book a test at https://covid-self-assessment.novascotia.ca/en for primary assessment centres across the province. Those with no symptoms are encouraged to use one of the primary assessment centres with drop-in testing, pop-up sites or public health mobile units if they want to be tested.
More information on testing can be found at https://www.nshealth.ca/coronavirustesting
Anyone with COVID-19 symptoms is advised to self-isolate and book a COVID-19 test.
Anyone advised by public health that they were a close contact needs to complete a full 14-day quarantine, regardless of test results, unless they are fully vaccinated. If they are fully vaccinated at least 14 days before the exposure date, they do not need to self-isolate as long as they are not experiencing any COVID-19 symptoms. They should still get tested and should monitor for symptoms up to 14 days after the exposure date. If symptoms develop, they should get tested and self-isolate until they receive a negative test result.
Symptoms and self-assessment:
Nova Scotians should visit https://covid-self-assessment.novascotia.ca/ to do a self-assessment if in the past 48 hours they have had or are currently experiencing:
— cough (new or worsening)
Or two or more of the following symptoms:
— fever (chills, sweats)
— headache
— runny nose or nasal congestion
— sore throat
— shortness of breath or difficulty breathing
People should call 811 if they cannot access the online self-assessment or wish to speak with a nurse about their symptoms.
Anyone with symptoms should immediately self-isolate and book a test.
Quick Facts:
— a state of emergency was declared under the Emergency Management Act on March 22, 2020, and has been extended to Oct. 3, 2021
Additional Resources:
More information on COVID-19 case data, testing and vaccines is available at: https://novascotia.ca/coronavirus/data/
Nova Scotians can find accurate, up-to-date information, handwashing posters and fact sheets at: https://novascotia.ca/coronavirus
Nova's Scotia's five-phase reopening plan, announced May 28, 2021: https://novascotia.ca/reopening-plan/
Businesses and other organizations can find information to help them safely reopen and operate at: https://novascotia.ca/reopening-nova-scotia
A list of primary assessment locations, including locations with drop-in testing, is available at: https://www.nshealth.ca/coronavirustesting#assessment-centre-locations
More information about public health text notifications of positive COVID-19 cases and close contacts is available here: https://www.nshealth.ca/news/public-health-begins-contacting-positive-covid-19-cases-close-contacts-text-message
More information on what is considered essential travel is available here: https://novascotia.ca/coronavirus/travel/#from-outside-atlantic-canada
Government of Canada: https://canada.ca/coronavirus or 1-833-784-4397 (toll-free)
The Mental Health Provincial Crisis Line is available 24/7 to anyone experiencing a mental health or addictions crisis, or someone concerned about them, by calling 1-888-429-8167 (toll-free)
Anyone needing help with a non-crisis mental health or addiction concern can call Community Mental Health and Addictions at 1-855-922-1122 (toll-free) weekdays 8:30 a.m. to 4:30 p.m.
Kids Help Phone is available 24/7 by calling 1-800-668-6868 (toll-free)
For help or information about domestic violence 24/7, call 1-855-225-0220 (toll-free)
*************************
Annual inflation rate hits 4.4 per cent in September, Statistics Canada says – CP24 Toronto's Breaking News
Jordan Press, The Canadian Press

Published Wednesday, October 20, 2021 8:48AM EDT


Last Updated Wednesday, October 20, 2021 3:37PM EDT

OTTAWA – The cost to put food on the table and gasoline in the car pushed up the cost of living in September, lifting the annual pace of price increases to a near two-decade high with no clear end in sight to the elevated readings.
Overall, headline inflation last month was 4.4 per cent – the fastest annual pace since February 2003. Statistics Canada said the annual inflation rate would have been 3.5 per cent had it excluded gasoline prices from its calculation.
Economists warned Wednesday that inflation readings could hover around four per cent until the end of the year.
Driving much of the overall rise in the consumer price index were prices at the pumps, as consumers paid 32.8 per cent more last month for gasoline than in September 2020.
Food prices overall rose 3.9 per cent year-over-year, compared to the 2.7 per cent recorded in August, mostly because of higher prices for food at stores.
Meat prices rose at their fastest annual pace since April 2015, pushed higher by double-digit increases in chicken and beef. Bacon prices were up 20 per cent.
Even the smallest creatures had an outsized effect: prices for shrimp and prawns lifted seafood prices because of supply chain issues among major exporters.
Garima Talwar Kapoor, director of policy and research at Maytree, an anti-poverty think-tank, said people with higher disposable income may simply forgo some restaurant outings if inflation remains high.
The choices would be more severe for those with low or fixed incomes whose earnings have stayed stagnant, she said, meaning their purchasing power is diminished as prices rise faster than wages.
"Their ability to be able to manage their disposable income becomes tighter and tighter, and you're not foregoing a nice dinner out, but you're actually forgoing a meal, you're foregoing prescription medication and necessities like that," Talwar Kapoor said.
September marked the sixth consecutive month that headline inflation has clocked in above the Bank of Canada's target range of between one- and three-per-cent, something that hasn't happened since a six-month stretch that ended in March 2003.
CIBC senior economist Royce Mendes said a silver lining is that consumers collectively are sitting on piles of savings that should help them and businesses weather the inflationary storm.
"That's the only bit of good news that we can say about the inflation this time around is that the economy might be able to handle it a little bit better than it would have in previous decades," he said.
Boosting prices has been global supply-chain bottlenecks that have driven up transport costs, which are being passed on to buyers.
Bank of Canada governor Tiff Macklem said last week bottlenecks have proven more persistent than first believed, but recent inflation readings are "transitory," or a temporary issue.
BMO chief economist Douglas Porter said he expects inflation to average 3.3 per cent this year and next because of the broad nature of price pressures, such as for new vehicles or new homes.
"Suffice it to say," he wrote, "that strains the definition of transitory."
Statistics Canada said the average of the three measures for core inflation, which are considered better gauges of underlying price pressures and closely tracked by the Bank of Canada, was 2.67 per cent for September, up from 2.6 per cent in August. September's average was the highest since December 2008.
Mackelm has said the bank would act if the current bout of price increases looks to become more than one-off pressure points.
Measures it could take include raising the key interest rate or further rollbacks in its stimulus-measure bond purchases. Higher rates would push up interest rates on mortgages, car and business loans, which usually cools consumer demand.
The Bank of Canada is scheduled to make its next interest-rate announcement on Oct. 27.
Macklem has said a rate hike wouldn't happen until later next year, but there are growing expectations the central bank won't wait that long, said TD senior economist James Marple.
"Lift off may not come as early as markets are currently pricing, but the risks are certainly moving to sooner rather than later," Marple wrote.
This report by The Canadian Press was first published Oct. 20, 2021.
China Evergrande shares fall in resumed trade after $2.6 billion deal collapses
Shares of China's Evergrande Group slid as much as 14% on Thursday after a deal to sell a $2.6 billion stake in its property services unit fell through, in the latest blow to the developer whose massive debt woes have rattled global markets.
Evergrande said on Wednesday it had scrapped a deal to sell a 50.1% stake in Evergrande Property Services Group Ltd to Hopson Development Holdings Ltd as the smaller rival had not met the "prerequisite to make a general offer".
Both sides appeared to trade blame for the setback, with Hopson saying it does not accept "there is any substance whatsoever" to Evergrande's termination of the sales agreement, and it is exploring options to protect its legitimate interests.
The deal is the developer's second to collapse amid its scramble to raise cash in recent weeks. Two sources told Reuters last week the $1.7 billion sale of its Hong Kong headquarters had failed amid buyer worries over Evergrande's dire financial situation.
The latest setback also comes just ahead of the expiry of a 30-day grace period for Evergrande to pay $83.5 million in coupon payments for an offshore bond, at which time China's most indebted developer would be considered in default.
Evergrande in an exchange filing on Wednesday said the grace periods for the payment of the interest on its U.S. dollar-denominated bonds that had become due in September and October had not expired. It did not elaborate.
"The scrapped transaction has made it even more unlikely for it (Evergrande) to pull a rabbit out of a hat at the last minute," said a lawyer representing some creditors, requesting anonymity as he was not authorised to speak to the media.
"Given where things are with the missed payments and the grace period running out soon, people are bracing for a hard default. We'll see how the company addresses this in its negotiations with creditors."
REASSURANCES
Trading in the Hong Kong-listed shares of China Evergrande, its property services unit and Hopson all resumed on Thursday after a more than two-week suspension. Evergrande trimmed opening losses and was down 9.8% in early trade. Its property services unit dropped 5%, while its electric vehicle arm plunged as much as 10.3%. Shares of Hopson rose 5.6%.
Mainland China's property index gained nearly 2%.
Evergrande was once China's top-selling developer yet is now reeling under more than $300 billion of debt, prompting government officials to come out in force in recent days to say the firm's problems will not spin out of control and trigger a broader financial crisis.
The string of official reassurances are likely aimed at soothing investor fear that the developer's debt crisis could ripple through China's broader property sector, which contributes around a quarter to the country's economic growth.
Since the government started clamping down on corporate debt in 2017, many real estate developers have turned to off-balance-sheet vehicles to borrow money and skirt regulatory scrutiny, analysts and lawyers said.
Statements from other property developers on Thursday exacerbated investor concern of contagion.
Chinese Estates Holdings Ltd said it would book a loss of $29 million in its current fiscal year from the sale of bonds issued by property developer Kaisa Group Holdings Ltd.
Modern Land (China) Co Ltd said it had ceased to seek consent from investors to extend the maturity date of a dollar bond due on Oct. 25. Its shares were suspended from trading on Thursday.
While Chinese high-yield spreads, as indicated in an index of Chinese corporate high-yield issuers, continued to narrow as of Wednesday evening U.S. time, Modern Land's decision weighed on investors' mood, said Clarence Tam, fixed income portfolio manager at Avenue Asset Management in Hong Kong.
"The market is worried all single-B companies will choose not to pay," he said.
(Reporting by Clare Jim in HONG KONG and Andrew Galbraith in SHANGHAI, additional reporting by Anshuman Daga in SINGAPORE; Writing by Anne Marie Roantree; Editing by Jacqueline Wong and Christopher Cushing)
Tesla says new factories will need time to ramp up, posts record revenue
Tesla Inc said on Wednesday its upcoming factories and supply-chain headwinds would put pressure on its margins after it beat Wall Street expectations for third-quarter revenue on the back of record deliveries.
The world's most valuable automaker has weathered the pandemic and the global supply-chain crisis better than rivals, posting record revenue for the fifth consecutive quarter in the July-to-September period, fueled by a production build-up at its Chinese factory.
But the company led by billionaire Elon Musk faces challenges growing earnings in coming quarters due to supply chain disruptions and the time required to ramp up production at new factories in Berlin and Texas.
"There's quite an execution journey ahead of us," Chief Financial Officer Zachary Kirkhorn said, referring to the new factories.
Price fluctuations of raw materials such as nickel and aluminum had created an "uncertain environment with respect to cost structure", he added.
Even so, he said Tesla was "quite a bit ahead" of its plan to increase deliveries by 50% this year.
"Q4 production will depend heavily on availability of parts, but we are driving for continued growth," he said.
Tesla shares, up about 23% this year, were down about 0.6% in extended trade late on Wednesday.
Musk himself was not present on the quarterly earnings call for the first time, a development that may have disappointed those investors keen to hear the celebrity CEO's latest thoughts.
Third-quarter revenue rose to $13.76 billion from $8.77 billion a year earlier, slightly beating analyst expectations according to IBES data from Refinitiv.
Tesla's automotive gross margin, excluding environmental credits, rose to 28.8%, from 25.8% the previous quarter.
Tesla's overall average price fell as it sold more lower-priced Model 3 and Model Y cars, but it raised prices in the United States.
The company posted robust sales in China, where its low-cost Shanghai factory has surpassed the Tesla factory in Fremont, California, in terms of production.
Tesla also said it intended to use lithium iron phosphate (LFP) battery chemistry, which is cheaper than traditional batteries but offers lower range, in entry-level models sold outside China. Analysts said this would help keep costs down and address shortages.
It expected the first vehicles equipped with its own 4680, bigger battery cells to be delivered early next year, although it did not say which model would be fitted with them. Musk said in September last year that using its own cells would let Tesla offer a $25,000 car in three years.
In the third quarter, Tesla posted $279 million in revenue from sales of environmental credits, the lowest level in nearly two years. The company sells its excess environmental credits to other automakers that are trying to comply with regulations in California and elsewhere.
(Reporting by Hyunjoo Jin in San Francisco and Subrat Patnaik in Bengaluru; Editing by Matthew Lewis and Stephen Coates)