How DC plan sponsors can use REITs to meet investment objectives
The institutional real estate market has reached an estimated $12.6 trillion and its target allocation within portfolios has continued to rise, from roughly eight per cent in 2013 to an expected 12 per cent in 2022, according to data from the Cornell University Baker Program in Real Estate. And Canadian pension funds represent the largest ownership segment of the country's real estate market.
Real estate has numerous benefits to investors, said Shaw, including both lower risk and higher-yield profile than fixed income. Since 1993, fixed income yields — represented by Canadian, Eurozone and U.S. government bonds — have steadily diminished from highs of between five and nine per cent to one per cent or less.
Meanwhile, a comparison of real estate investment trust, equity and 10-year government bond yields in Canada, the U.S. and four other countries revealed REITs consistently outperform. In Canada, the average REIT yield was close to four per cent, while equities were three per cent and bonds less than three per cent. However, Shaw noted a comparison between REITs and government bonds isn't quite an apples-to-apples comparison as the former comes with credit risk.
REITs work well as an investment vehicle for DC plans that have historically stuck to the public markets. These vehicles offer immediate liquidity, better transparency than private assets and tax efficiency, though  Shaw cautioned they do come with equity market risk.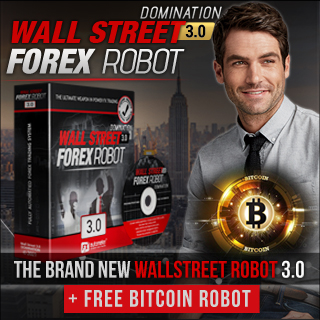 In the short-term, he said, REITs behave very similarly to public equities in terms of their volatility. But over the long-term, REITs behave much more like the underlying real estate asset class and outperform public equities. "So we have to find a way to absorb the volatility to achieve the return." 
He noted there's very low correlation in the real estate asset class as countries experience different cycles and markets, which can create significant diversification benefits for pension plan sponsors. Other countries tend to have their own sector-specialized REITs, such as exposure to health care and data storage centres in the U.S.
Real estate has also historically performed very well in inflationary environments, said Shaw, referring to global research by the Bank of America, which found REITs have had annualized total returns of 13 per cent in inflationary times and real estate, specifically, had roughly eight per cent annualized total returns, far above cash, commodities, energy, equities and fixed income.
While real estate valuations should hypothetically be negatively impacted by interest rate increases driving future cash flows down, "that's not the whole story," he said.
"In an environment where labour costs, materials cost and land costs are going up — and frankly, in Canada, we are unfortunately, subject to some of the worst regulatory [development] time frames in the world — it takes longer and it's harder to build here than anywhere else. In an inflationary environment, it's harder to add new supply [and] we have increasing demand for a fixed supply so there's more rooms for rents to increase."
There's a strong case for long-term investment in Canadian residential real estate, particularly in multi-family housing, said Shaw. The country has set immigration targets of 1.3 million new Canadians between now and 2024, with 60 per cent of those being economic immigrants who are expected to settle in urban centres. Canada is also the fourth leading destination worldwide for international students, who play a major role in rental demand — as of 2021 620,000 foreign students were enrolled in Canadian schools and contributed $22 billion to the domestic economy.
Canada is also facing demographic shifts, including people remaining single for longer and living longer, which necessitate more homes. Meanwhile, the cost of home ownership has skyrocketed, driven by a dearth of new supply, particularly in Toronto, and historically low interest rates. By 2030, the province of Ontario alone is expected to be short by two million homes, noted Shaw.
Why Investors Are Buying Copper Today for a Green Energy Future
Many countries have now set ambitious goals for reaching net-zero emissions by 2050. The goal was first discussed at the United Nations Climate Change Conference in Paris in 2015. Several signed the agreement at the conference stating that they would work to reach net-zero emissions.
Now, we have the technologies to make it happen. Electric vehicles, solar power, and wind turbines are all on the rise, and they will only get cheaper and more efficient. It's important that we make the switch to clean energy sources now before it's too late.
One big reason investors are buying copper today is that it's an essential element in many green energy projects. Copper is used to building electric vehicles, power grids, and more. It's also an important part of solar panels and wind turbines.
However, according to a recent S&P Global report, many authorities including the US government, the European Union, the International Monetary Fund (IMF), the World Bank, and the International Energy Agency (IEA) have expressed concern as to whether there will be enough minerals to meet the requirements of the emissions targets. The move to a mineral-intensive energy system will set up the current supply shortfalls in metals like copper for further squeezes.
The industry scrambling to cover those shortfalls, mining, has seen major changes in the past decade. A focus on green energy as well as a tech industry that continues to grow has meant soaring demand for minerals such as copper. It has also meant rising valuations for projects that could contribute to the future of the copper market.
Projects like the Warintza copper project in southeastern Ecuador, owned by Solaris Resources (TSX:SLS) (OTCQB:SLSSF) have received significant interest from investors as it continues to advance its world-class greenfield development project. The company has already defined a 1.5Bt inventory in an open pit with a low strip ratio at the Warintza Central deposit, and within that a high-grade starter pit driving really robust economics. Warintza Central is one of four discoveries made within their porphyry cluster representing multiple times growth potential beyond the initial 1.5 Bt mineral resource.
The Warintza Project is one of many copper projects that investors are buying into today for a greener future. Copper is an essential part of green energy projects, and investors are betting that the demand for copper will continue to grow.
Copper's historical role has shifted quite a bit. In the past, copper was only used to build things like electrical wires and the infrastructure needed to support green energy projects. Today, copper is an essential part of solar panels and wind turbines. Copper is also an important part of electric vehicles and the power grids that support them.
Infrastructure projects in the United States to build a stronger, bigger electrical grid also require copper. Initiatives to build charging station networks for EVs have begun in many major cities in the United States. Copper is also an essential part of these charging station networks, delivering the electricity needed to power the EVs that continue to grab more market share every year.
Unfortunately, the shortfall of copper and other critical minerals threatens to stall the switch from an emissions-heavy energy system to a more sustainable one. Rising copper prices and valuations for copper mining assets are sure to be part of the future of the industry. For Solaris Resources, continued progress at its flagship Warintza Project is more than just business – it's a bet on the future of the world's energy system.
Is It a Good Idea to Invest in Casinos in Canada?
Canada is a very interesting country when it comes to gambling and casinos. While most of the world's top gambling destinations are located in Europe and the United States, Canada has a few hidden gems of its own. In recent years, online casinos Canada has been on the rise, with more and more people flocking to them in search of fun and excitement. However, as with any type of investment, there are always risks involved. So, before you decide to put your money into Canadian casinos, it's important to understand both the risks and rewards that come with such an endeavour.
What is the current state of the Canadian casino industry?
The Canadian casino industry is currently in a state of flux, with many operators feeling the pinch from increased competition and stricter government regulation. There are many regulations that have been set by the government for Canadian online casinos and physical casinos, in order to ensure that the casino industry is fair and safe for all Canadians. Many of these regulations have been put in place in order to protect the consumer and to ensure that the industry is run in a responsible manner. If you are intending to open a casino in Canada, it is important that you are aware of all the current regulations that are in place.
One change that has taken place in recent years is an increase in the number of casinos on offer. Online casinos are becoming increasingly popular with Canadians, as they offer a convenient and affordable way to gamble. These casinos are able to offer a much wider range of games and services than their brick-and-mortar counterparts, and they are quickly gaining market share.
One of the biggest changes that have taken place in the Canadian casino industry is the introduction of smoking bans. In the past, many casinos allowed customers to smoke inside the premises, but this is no longer the case. Smoking bans have been introduced in order to protect the health of employees and customers and to create a more pleasant environment for all.
The risks and rewards of investing in Canadian casinos
One of the biggest risks associated with investing in Canadian casinos is the fact that the industry is highly regulated. This means that there are a lot of rules and regulations that must be followed in order to operate a casino. Failure to comply with these regulations can lead to heavy fines or even the closure of the casino. Another risk to consider is the fact that the Canadian gambling market is relatively small when compared to other markets around the world.
Despite these risks, there are also a number of rewards that come with investing in Canadian casinos. For one, the Canadian gambling market is growing at a rapid pace. More and more people are discovering the fun and excitement that comes with visiting a casino, which is driving up demand. Additionally, because the industry is so heavily regulated, investors can be confident that their money is safe and sound. Finally, because Canada has a reputation for being a safe and stable country, investing in its casinos can be seen as a way to diversify one's portfolio and reduce risk.
What is the potential for growth in the Canadian casino industry?
The Canadian casino industry is growing rapidly, with new casinos popping up all over the country. One of the reasons that the casino industry in Canada has been growing is the increasing popularity of gambling among Canadians. According to a recent study, gambling is now the most popular form of entertainment among Canadians, surpassing even movies and television. This trend is likely to continue, as more and more people become interested in gambling.
Another reason for the growth of the Canadian casino industry is the growing number of tourists visiting the country. Canada is a popular destination for tourists from all over the world, and many of them visit casinos while they are in the country. This trend is likely to continue as well, as more and more people visit Canada each year.
Another reason leading to the rampant growth of casinos in Canada is the legalization of gambling in the country. There are presently ten provinces in Canada that have legalized gambling and gaming facilities within their borders, with more likely to follow suit in the near future. The Canadian government has also been supportive of the industry by ensuring that all gambling operations are closely monitored to prevent any fraudulent activities. Online sports betting has also been legalized in Canada, which has further contributed to the growth of the casino industry.
All of these factors are likely to continue to fuel the growth of the Canadian casino industry in the years to come. With more and more people interested in gambling, and more casinos popping up all over the country, the potential for growth in the industry is very strong.
Metro Vancouver investment deals could top $13 billion this year
This year's rapid rise in the Bank of Canada's policy rate slammed the brakes on investment activity in the second half of the year, but better times await in 2023.
Quarterly deal volume reached an all-time high of $21 billion in the first quarter of this year, according to a report JLL released Nov. 28. But it has fallen steadily since, dropping to just $11.2 billion in the third quarter. Deal activity is on track to fall by half in the final quarter of the year.
CBRE Ltd, is calling for $56.1 billion in transactions this year, down about 5 per cent from last year's peak of $59.1 billion. Vancouver – the epicentre of investment activity in B.C. – will see about $13 billion worth of transactions.
During a lending and investment market update on November 28, Peter Senst, president of the firm's national investment team, was optimistic on the outlook.
"We're still trading with reasonable velocity. The size and significance of the deals that we're doing in Canada, particularly in the second half of the year, will be the biggest in the world," Senst said during the online presentation.
With inflation easing, he believes rate hikes are nearing an end.
"We're thrilled with where inflation has seemingly hit a peak and is starting to come down," he said.
"I believe we're through the rate hikes, substantially," he said. "Cost of financing we think will ultimately moderate through 2023 going into 2024, which is great."
This will give investors the confidence to begin investing here once again, with industrial on track to benefit the most.
Deal activity will be led by industrial, which has knocked commercial assets – office and retail – out of the top spot as institutional investors and lenders rejig their exposure.
"This reflects the reweighting that's going on in balance sheets and portfolios," Senst said.
Vancouver is particularly well placed, with development constraints and low vacancies pushing rents to $20.67 a square foot. Growth is set to continue as companies seek space in an extremely competitive and constrained market.
"It's not going to be an overbuilt market," he said.
The optimism reinforces the findings of the recent Emerging Trends in Real Estate report, produced annually by the Urban Land Institute in partnership with accounting firm PricewaterhouseCoopers LLC.
"While some interviewees said that they were watching for signs of a slowdown in Vancouver's industrial market and the impacts of rising interest rates, others emphasized that land scarcity makes this asset class a best bet," the report stated.
It gives top marks to Vancouver, which leads the country in almost every measure except with respect to capital availability and the number of opportunities for development.
"Vancouver continues to be the top market to watch for both its investment and development prospects," the report stated.
On the office side, the significance of the tech sector – a proxy for the city's attractive lifestyle – was a key factor in its favour.
"Among the factors buoying the office market are a vibrant technology sector as well as a higher propensity for employees to return to the workplace in Vancouver and other cities in Western Canada," the report stated.
While the current office development cycle is over as lenders hit pause on financing new projects, CBRE noted that Vancouver is well-positioned to navigate the challenges thanks to a market whose inventory of space is balanced between downtown and suburban locations.
This makes it easier for workers to meet in person, and also helps shorten commute times, which CBRE described as "the last compelling reason why people are not returning to the office."