3 Dividend-Growth Stocks to Stash Away for December – The Motley Fool Canada
This December, stocks definitely aren't as cheap as they used to be. Since recovering from the March stock market crash, the TSX has gone on to set new highs. At this point, some stocks are starting to get downright pricey.
However, there are still some quality stocks out there — particularly dividend stocks. "Traditional stocks," in many cases, remain down from their pre-COVID highs and have a lot of upside in the event of a vaccine release. These stocks can be good buys at today's prices. The following are three such stocks to consider buying in December.
CN Railway
Canadian National Railway (TSX:CNR)(NYSE:CNI) is a dividend stock that does not have the highest yield but has had phenomenal dividend growth over the years. Over the past five years, its dividend-growth rate has been 15.5% annualized. If that keeps up, then your yield on cost will double in approximately five years.
CN Railway stock has actually done well this year, despite earnings declining in the second and third quarters. This probably because investors know the company's long-term track record of coming out of crises bigger and better than ever. By the way, CNR is already starting to show signs of recovery, with carloads and RTMs up year over year in the fourth quarter.
Royal Bank
Royal Bank of Canada (TSX:RY)(NYSE:RY) just released earnings and they beat analyst estimates by 20%. These were the first 2020 earnings by any Canadian bank where EPS was up year over year. Specifically, it was up 1%.
That's not a huge gain, but considering RY is a bank, it's a pretty good result for 2020. Banks saw their risks increase because of COVID-19 and had to raise provisions for credit losses (PCLs) as a result. In the fourth quarter, RY decreased its PCLs considerably. As a result, it was able to post positive earnings growth. The stock yields 4% and the dividend appears sustainable at today's earnings level.
Canadian Tire
Canadian Tire (TSX:CTC.A) is one stock that got beaten down badly by COVID-19 and then recovered like a beast afterward. The stock is now up 126% from its March low, making it a play that you could have doubled your money on this year. Of course, those returns aren't going to continue long term. CTC.A is now above its pre-COVID price levels, so it won't continue rocketing forward like it has been.
Nevertheless, it's a solid dividend play. Canadian Tire only yields 2.9% now, but it's backed by an astounding 18% dividend growth rate. That dividend growth may slow in the future, but the company should keep raising its payouts to one extent or another.
Over the years, Canadian Tire has consistently rewarded patient dividend investors. Today, with its e-commerce business booming, that looks set to continue. Overall, it's a great dividend play for December 2020.
Speaking of quality stocks…
Just Released! 5 Stocks Under $49 (FREE REPORT)
Motley Fool Canada's market-beating team has just released a brand-new FREE report revealing 5 "dirt cheap" stocks that you can buy today for under $49 a share.
Our team thinks these 5 stocks are critically undervalued, but more importantly, could potentially make Canadian investors who act quickly a fortune.
Don't miss out! Simply click the link below to grab your free copy and discover all 5 of these stocks now.
Fool contributor Andrew Button owns shares of Canadian National Railway. David Gardner owns shares of Canadian National Railway. The Motley Fool owns shares of and recommends Canadian National Railway. The Motley Fool recommends Canadian National Railway.
Pakistan deeply appreciates US announcing it will send 3 million Moderna doses through COVAX: FO – Geo News
Can't connect right now!
retry

Friday Jul 23, 2021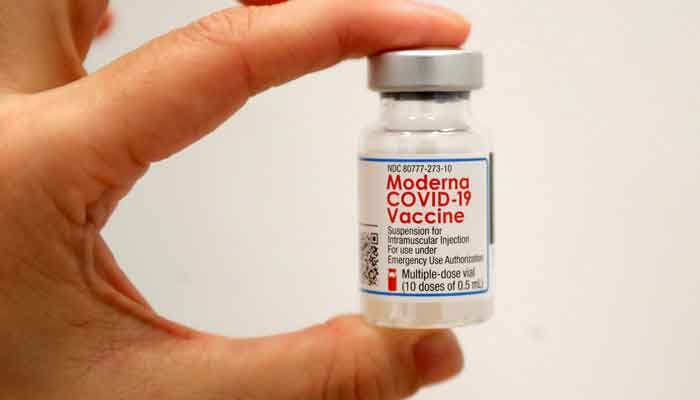 The government on Friday said it "deeply appreciates" the United States' announcement that it is sending three million doses of the Moderna vaccine to Pakistan through the United Nations' COVAX vaccine-sharing programme.
"The government and the people of Pakistan deeply appreciate the announcement by the White House to ship three million doses of Moderna vaccine to Pakistan through COVAX," read a statement by the Foreign Office.
Zahid Hafeez Chaudhri, Spokesperson of the Ministry of Foreign Affairs, added: "These vaccines will give a boost to the ongoing vaccination drive in Pakistan."
"This considerate gesture is part of the continued assistance that the US has provided to Pakistan to support our COVID relief and prevention efforts," he said.
"We look forward to our continued cooperation with the US in our fight against the pandemic," the statement added.
White House press secretary Jen Psaki had announced last month that the Biden administration is donating 80 million surplus COVID-19 vaccine doses to the world by the end of June.
"Thanks to the President's commitment to playing a leading role in ending the pandemic everywhere, 2 million doses of the Pfizer vaccine will begin to ship to Peru from the United States, and 2.5 million doses of the Moderna vaccine will ship to Pakistan," Psaki said.
The shipment of 2.5 million doses landed in Pakistan on July 2, making it the first time the Moderna vaccine had arrived in the country.
Subsequently, the government had announced the availability of the Moderna vaccine at select vaccination centres across the country, starting July 5.
Criteria to qualify for the Moderna vaccine
The National Command and Operation Centre (NCOC) has outlined the criteria that must be met by the recipient of the Moderna vaccine.
The vaccine will be administered to the following categories, provided they are 18 years of age or older and have NOT received any other currently available COVID-19 vaccines.
A. Those with comorbid conditions, e.g diabetes, hypertension, congestive cardiac failure, renal failure, chronic liver disease, malignancy, etc.
– Those who are chronically immunosuppressed
1. Post organ transplantation, the patient may receive the vaccine 3 months after
transplantation procedure.
2. Post chemotherapy, the patient may receive the vaccine 28 days after chemotherapy.
B. Individuals with a mandatory requirement of vaccination for travel
– Overseas workers who have a mandatory need for travel for employment overseas with valid work visas/iqama in a country where Chinese vaccines are not accepted at present
– Students
– Those travelling for official or business purposes
Women who are pregnant and lactating, falling under the above-listed categories CAN receive the Moderna vaccine.

Ontario reports slight increase in new COVID-19 cases, per cent positivity rate rises – CTV Toronto
TORONTO —
Ontario is reporting a slight increase in new COVID-19 cases on Sunday as the province's per cent positivity rate rises.
Officials are reporting 172 new cases of COVID-19 today with two additional deaths.
The province reported 170 new cases on Saturday and 192 on Friday.
The seven-day rolling average remains at 159, compared to 153 a week ago.
Provincial labs processed more than 13,902 test specimens, generating a positivity rate of at least 1.1 per cent, according to the Ministry of Health.
The province's virus-related death toll stands at 9,313.
Another 144 people recovered from the disease yesterday, resulting in 1,450 active cases across the province.
Right now, there are 88 people in hospital current infected with COVID-19 and 127 patients being treated in intensive care, according to the Ministry of Health.
The hospitalization data presented by the province has been skewed over the past several weeks, which may be explained by a delay in patient reporting.
Where are the new cases?
Officials are reporting 48 new cases in Toronto, 23 in Peel Region, 11 in Durham Region and 11 in Hamilton.
Update on COVID-19 variants of concern
The Ministry of Health is reporting 131 new cases of the Alpha variant Sunday, bringing the total number of cases in the province to ​​145,386.
Officials reported 16 new cases of Delta variant, B.1.617.2, Sunday and the case total is now 3,913.
Three cases of the Beta variant, B.1.351, were also recorded. So far, there have been a total of 1,492 cases of the Beta variant reported in Ontario.
As for the Gamma variant, P.1, two new cases were recorded today. The total number of Gamma variants recorded in Ontario is now 5,142.
Vaccination update
The province said it administered 103,812 doses of COVID-19 vaccines Saturday.
Throughout Ontario's seven-month vaccination campaign, over 18.9 million needles have gone into arms.
As of Sunday, 8,569,752 people have received both doses and are considered to be fully vaccinated.
Backstory:
The numbers used in this story are found in the Ontario Ministry of Health's COVID-19 Daily Epidemiologic Summary. The number of cases for any city or region may differ slightly from what is reported by the province, because local units report figures at different times.
Rio Tinto smelter workers go on strike in Kitimat, B.C. – Business News – Castanet.net
Photo: Contributed
Approximately 900 Rio Tinto workers at the company's aluminum smelting facilities in Kitimat, B.C. have gone on strike.
The walkout began today at one minute after midnight. Unifor Local 2301, which represents the workers, had issued a 72-hour strike notice after nearly seven weeks of negotiations.
Jerry Dias, Unifor's National President, says the strike comes down to what he calls "Rio Tinto's greed and lack of respect" for the union members working at the Kitimat smelting facilities.
The union says it has proposed the first changes to workers' retirement income and benefit levels in more than a decade, including moving younger workers to defined benefit from defined contribution pension plans.
It also says negotiations have focused on a backlog of more than 300 grievances resulting from the company's use of contractors and its refusal to hire full-time workers.
Bargaining had continued up until the strike deadline, and the company had earlier said that it was "committed to working with the union to reach a mutually beneficial outcome."