4 Small Canadian Real Estate Stocks Making Big Long-Term Gains – SmallCapPower
The TSX/TSXV-listed Canadian real estate stocks we've identified could be set to benefit from easing monetary conditions from central banks globally
SmallCapPower | January 27, 2020: As global central banks continue with monetary easing polices, real estate companies that borrow to fund acquisitions are set to benefit from lower rates. Decreasing mortgage rates will lead to lower costs of capital, and interest expense, and it is unlikely real estate companies will pass down the savings onto their tenants. Instead it is likely that they will take advantage of lower rates to fund development and acquisitions to expand their asset portfolios. The TSX/TSXV-listed Canadian real estate stocks our on list could continue to benefit from the trend of lower interest rates.
*Share price data as at January 23, 2020, data obtained from S&P Capital IQ
Fronsac Real Estate Investment Trust (TSXV:FRO.UN) – $0.65
Real Estate
Fronsac Real Estate Investment Trust is Quebec's only management-free commercial property REIT. Through its 47 Ontario, Quebec, and Nova Scotia-based properties, Fronsac collects stable cash flows from long-term commercial leases. Originally focused on convenience stores, fast food and gas station properties, more recently it has expanded into a broader array of single/dual tenant management-free properties leased to financially-stable tenants/national retailers. On November 12, 2019, Fronsac reported Q3/19 financial results, which were highlighted by funds from operations (FFO) of $1.2M, or $0.0102/unit, an increase of 38% over Q3/18, and the Company added three properties to its portfolio during the quarter. Fronsac pays a monthly distribution of $0.00213, or $0.0255 per annum (3.9% annual yield).
ViveRE Communities Inc. (TSXV:VCOM) – $0.23
Real Estate
ViveRE is a real estate acquisition and ownership company, focused on recently built or recently refurbished, highly leased multi-residential properties in bedroom communities across Canada. The Company aims to satisfy the needs of the newly-emerging 55+ year old resident group. This demographic is changing the way residential rental apartments cater to their requirements. ViveRE believes that apartments are the next "home," after years of owning the 55+ group is looking to the carefree lifestyle provided through renting in a community of their peers. ViveRE intends to consolidate this emerging market niche across the country. ViveRE's existing property portfolio totalling 119 units continues to be fully leased and is performing to expectations. The Company plans to acquire in excess of 400 units in the coming 12 months. ViveRE's most recent acquisition was 75 Emma Street in Oshawa Ontario, a newly constructed 20-unit building with a community centers, fitness rooms, and a library. The purchase price was $7.3M (5.25% cap rate), with rents projected to range from $1,850 to $2,450 per month.
Canlan Ice Sports Corp. (TSX:ICE) – $5.50
Real Estate
Canlan Ice Sports engages in the acquisition, development, lease, and operation of multi-purpose recreation and entertainment facilities in North America. The Company operates through six segments: Ice and Field Sales, Food & Beverage, Sports Store, Sponsorship, Space Rental, and Management and Consulting Services. It rents ice or field-time on a contract basis and organizes leagues and tournaments, as well as provides lessons and youth camps; operates restaurants and concession outlets; and operates sports stores that sell hockey, skating, and soccer equipment and apparel. The Company currently operates 21 facilities in Canada and the United States with 60 ice surfaces; 5 indoor soccer fields; and 15 sport, volleyball, and basketball courts. Canlan Ice Sports pays a quarterly dividend of $0.02/share (1.5% annual yield).
Urbanfund Corp. (TSXV:UFC) – $0.78
Real Estate
Urbanfund owns, develops, manages, and operates a real estate portfolio for residential and commercial properties in Canada. The Company also focuses on identifying, investing, and acquiring real estate and real estate related projects. Urbanfund assets are located in Toronto, Brampton, Belleville, Kitchener, and London, Ontario; Montreal and Quebec City, Quebec; and Dartmouth, Nova Scotia. On November 26, 2019, Urbanfund announced an investment of a 20% equity stake in a 145 Unit Residential Portfolio Located in Dartmouth, Nova Scotia. Urbanfund pays a quarterly dividend of 0.0075/share, representing $0.03/share on an annualized basis (3.85% annual yield).
To read our full disclosure, please click on the button below:
The Content contained on this page (including any facts, views, opinions, recommendations, description of, or references to, products or securities) made available by SmallCapPower/Ubika Research is for information purposes only and is not tailored to the needs or circumstances of any particular person. Any mention of a particular security is merely a general discussion of the merits and risks associated there with and is not to be used or construed as an offer to sell, a solicitation of an offer to buy, or an endorsement, recommendation, or sponsorship of any entity or security by SmallCapPower/Ubika Research. The Reader should apply his/her own judgment in making any use of any Content, including, without limitation, the use of any information contained therein as the basis for any conclusions. The Reader bears responsibility for his/her own investment research and decisions. Before making any investment decision, it is strongly recommended that you seek outside advice from a qualified investment advisor. SmallCapPower/Ubika Research does not provide or guarantee any financial, legal, tax, or accounting advice or advice regarding the suitability, profitability, or potential value of any particular investment, security, or information source. Ubika and/or its affiliates and/or their respective officers, directors or employees may from time to time acquire, hold or sell securities and/or commodities and/or commodity futures contracts in certain underlying companies mentioned in this site and which may also be clients of Ubika's affiliates. In such instances, Ubika and/or its affiliates and/or their respective officers, directors or employees will use all reasonable efforts to avoid engaging in activities that would lead to conflicts of interest and Ubika and/or its affiliates will use all reasonable efforts to comply with conflicts of interest disclosures and regulations to minimize the conflict.
Why millennials are obsessed with real estate platforms – Marketplace APM
The average cost of a home in the United States has increased by more than $355,000 in the past 50 years. Consequently, young people today are much less likely to to own a home than their parents were at their age.
Angela Lashbrook, a columnist at Medium's OneZero, wrote about unexpected consequence of the decline in homeownership among young people: an obsession with sites like Zillow and Realtor.com. She joined Marketplace's Amy Scott to discuss the trend.
Lashbrook herself fantasizes about owning an apartment she found on Zillow in Brooklyn, where she currently lives.
"It's nice but it's not a palace," she said. "And it's under a million dollars. Which, in New York, is like a diamond in the rough."
Despite the relatively low cost for the area, the apartment is too expensive for Lashbrook and most people she knows. However, many of her peers still spend a lot of time looking at real estate listings that are out of reach financially.
"We're spending so much time online," she said. "And this is just a place we can imagine ourselves in a new reality."
Lashbrook noted that homeownership can be beneficial for people's mental health, while the instability of being a renter can have a negative effect. In her own apartment, Lashbrook is afraid of her landlord raising the rent if she asks for repairs.
Related Stories
If you're a member of your local public radio station, we thank you — because your support helps those stations keep programs like Marketplace on the air. But for Marketplace to continue to grow, we need additional investment from those who care most about what we do: superfans like you.
Your donation — as little as $5 — helps us create more content that matters to you and your community, and to reach more people where they are – whether that's radio, podcasts or online.
When you contribute directly to Marketplace, you become a partner in that mission: someone who understands that when we all get smarter, everybody wins.
Liberals call for a tax to slow real estate speculation in Montreal – CTV News
QUEBEC —
The official opposition is calling for a tax to curb real estate speculation in the Montreal region.
If nothing is done, property will soon be 'unaffordable,' said the Liberal Party.
Finance critic Carlos Leitao is proposing a tax on unoccupied property. The tax would target owners who buy properties without living in them, without renting them, or by renting them on platforms such as AirBnB.
In an interview with The Canadian Press released on Monday, Leitao explained that all these non-rented apartments create scarcity and pressure on demand, which increases rents and property prices.
The tax would lower pressure and slow speculative activity, he said.
SmartCentres Real Estate Investment Trust Full-Year Results: Here's What Analysts Are Forecasting For Next Year – Simply Wall St
Last week saw the newest full-year earnings release from SmartCentres Real Estate Investment Trust (TSE:SRU.UN), an important milestone in the company's journey to build a stronger business. The results were positive, with revenue coming in at CA$825m, beating analyst expectations by 4.5%. This is an important time for investors, as they can track a company's performance in its report, look at what top analysts are forecasting for next year, and see if there has been any change to expectations for the business. With this in mind, we've gathered the latest statutory forecasts to see what analysts are expecting for next year.
See our latest analysis for SmartCentres Real Estate Investment Trust
Taking into account the latest results, SmartCentres Real Estate Investment Trust's two analysts currently expect revenues in 2020 to be CA$835.3m, approximately in line with the last 12 months. Before this earnings result, analysts had predicted CA$800.1m revenue in 2020, although there was no accompanying EPS estimate. So there's been a pretty clear uptick in analyst sentiment after these results, given the small lift in next year's revenue forecasts.
We'd also point out that that analysts have made no major changes to their price target of CA$34.50.
In addition, we can look to SmartCentres Real Estate Investment Trust's past performance and see whether business is expected to improve, and if the company is expected to perform better than wider market. It's pretty clear that analysts expect SmartCentres Real Estate Investment Trust's revenue growth will slow down substantially, with revenues next year expected to grow 1.3%, compared to a historical growth rate of 5.2% over the past five years. By way of comparison, other companies in this market with analyst coverage, are forecast to grow their revenue at 5.2% per year. Factoring in the forecast slowdown in growth, it seems obvious that analysts still expect SmartCentres Real Estate Investment Trust to grow slower than the wider market.
The Bottom Line
The biggest takeaway for us from these new estimates is the bullish forecast for profits next year. Fortunately, analysts also upgraded their revenue estimates, although our data indicates sales are expected to perform worse than the wider market. There was no real change to the consensus price target, suggesting that the intrinsic value of the business has not undergone any major changes with the latest estimates.
We have estimates for SmartCentres Real Estate Investment Trust from its two analysts , and you can see them free on our platform here.
It might also be worth considering whether SmartCentres Real Estate Investment Trust's debt load is appropriate, using our debt analysis tools on the Simply Wall St platform, here.
If you spot an error that warrants correction, please contact the editor at editorial-team@simplywallst.com. This article by Simply Wall St is general in nature. It does not constitute a recommendation to buy or sell any stock, and does not take account of your objectives, or your financial situation. Simply Wall St has no position in the stocks mentioned.
We aim to bring you long-term focused research analysis driven by fundamental data. Note that our analysis may not factor in the latest price-sensitive company announcements or qualitative material. Thank you for reading.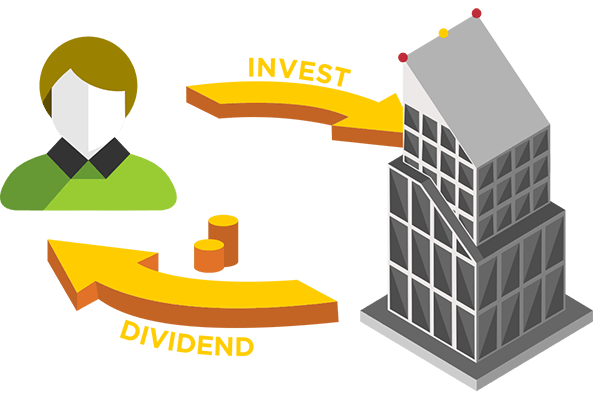 These great dividend stocks are beating your savings account
Not only have these stocks been reliable dividend payers for the last 10 years but with the yield over 3% they are also easily beating your savings account (let alone the possible capital gains). Click here to see them for FREE on Simply Wall St.