A closer look at where $82 billion in CERB payments went at the beginning of the pandemic – CBC.ca
Kelly Ernst recalls standing on sidewalks, waving to needy families in Calgary's northeast as they opened their doors to pick up food hampers.
Ernst, vice-president for vulnerable populations at Calgary's Centre for Newcomers, said the memory speaks to how COVID-19 hurt the community, socially and economically.
Ernst said the Skyview Ranch neighbourhood is one of the most diverse in the country, with a high proportion of visible minorities and newcomers. Residents are often employed in precarious retail jobs or in warehouses, Ernst said. Others work at the city's airport or in the municipal transit system, both of which were also affected by the pandemic.
"Some of the first people to be laid off during the downturn were people in these precarious jobs," Ernst said, adding many were left looking for "some way to get through this whole thing."
Almost seven in every 10 residents over age 15 in Skyview Ranch, received the Canada Emergency Response Benefit in the initial month that the pandemic aid was available, one of the highest concentrations among over 1,600 neighbourhoods The Canadian Press analyzed.
Federal data, obtained through the Access to Information Act, provides the most detailed picture yet of where billions of dollars in emergency aid went last year.
The data is broken down by the first three characters of postal codes, known as "forward sortation areas," to determine the number of active recipients at any time anywhere in the country.
The Canadian Press used population counts from the 2016 census to calculate what percentage of the population over age 15 in each forward sortation area received the CERB in any four-week pay period.
Some forward sortation areas in the data from Employment and Social Development Canada were created after the 2016 census and weren't included in the analysis.
Initial wave saw a largely rural-urban split
Over its lifespan between late March and October of last year, the CERB paid out nearly $82 billion to 8.9 million people whose incomes crashed because they saw their hours slashed or lost their jobs entirely.
Some three million people lost their jobs in March and April as non-essential businesses were ordered closed, and 2.5 million more worked less than half their usual hours.
The data from Employment and Social Development Canada show that 6.5 million people received the $500-a-week CERB during the first four weeks it was available, or more than one in five Canadians over age 15.
What emerges from that initial wave is a largely rural-urban split, with higher proportions of populations relying on the CERB in cities compared to rural parts of the country.
Neighbourhoods in Brampton, Ont., on Toronto's northwest edge, had the largest volume of CERB recipients with postal-code areas averaging over 15,160 recipients per four-week pay period.
CERB usage also appears higher in urban areas that had higher COVID-19 case counts, which was and remains the case in Calgary's northeast.
"As cities relied more on accommodations, tourism and food as drivers of economic growth, the more they would have been sideswiped by the pandemic, and larger centres have a higher concentration of jobs in these areas," said David Macdonald, senior economist at the Canadian Centre for Policy Alternatives, who has studied the CERB.
"More rural areas of the country and certain cities that have a higher reliance on, say, natural resources wouldn't have been hit as hard."
In Skyview Ranch, census data says 12 per cent lived below the poverty line in 2016, and about three in 10 owners and four in 10 renters faced a housing affordability crunch, meaning they spent 30 per cent or more of their incomes on shelter.
Many live in multi-generational households, which the local city councillor said caused additional concerns about students and working adults spreading the virus to grandparents.
"These are real worries and challenges that members of my community have been facing throughout a pandemic," said Coun. George Chahal.
"The CERB program and the additional support to small businesses was a huge relief for the fear with many folks in my ward."
The CERB program paid out $500 per week for people whose incomes had fallen to nothing as a result of the pandemic. The federal Liberals amended the program in April to set a monthly income threshold of $1,000.
Ontario town had the highest average number of residents accessing CERB
At the outset, there were 6,520 residents of Skyview Ranch on the CERB, about 69.4 per cent of the population 15 and up.
Then things improved. Businesses reopened and workers were rehired. The decline in the program's use in Calgary's northeast mirrored a nationwide drop in recipients overall, even though there were local increases here and there.
In all, there were 4.4 million recipients in the CERB's second month, the biggest month-to-month change, 3.7 million in the third, and a steady decline to almost 2.3 million recipients by the time the CERB was replaced by a trio of new recovery benefits and a revamped and restarted employment-insurance system.
Over the lifetime of the CERB, the Ontario town of East Gwillimbury had the highest average number of residents accessing the program, at 24 per cent. The town with the lowest percentage was Winkler, Man., at 3.83 per cent.
In Skyview Ranch, the number of recipients in the last month of the CERB stood at 2,440, or about one-quarter of those over age 15.
There is still hardship in Skyview Ranch. The area has seen a spike in COVID-19 cases and incomes have dropped again as restrictions rolled in through December, part of a wider drop in the national labour market.
Chahal said there still is a need in the area for government aid like the federal recovery benefits.
"Maybe not for everybody," he said, "but there are going to be a lot of folks who are going to be in need of assistance in the upcoming months as we move from this stage of the pandemic (and) into economic recovery."
Could you lie and jump the line for a COVID-19 vaccine? Critics worry Ontario's system is open to abuse – Brampton Guardian
Ontario reports 1,631 new COVID cases Monday – SooToday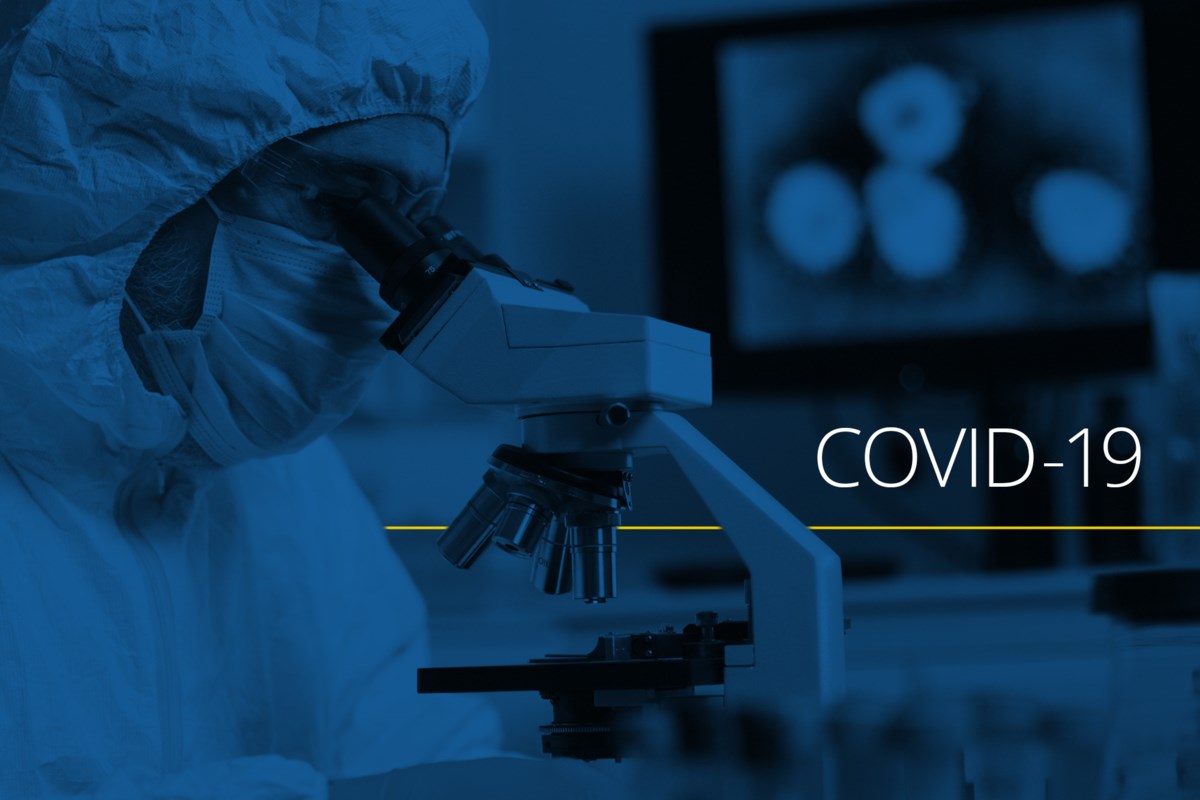 Public Health Ontario has reported 1,631 new cases of COVID-19 today (March 8).
Today's report includes 994 recoveries and 10 new deaths, none were long-term care residents.
The deaths reported today include five people between 60 and 79 years old, and five people aged 80 or older.
The province has reported 51 new hospitalizations since yesterday, and seven new admissions of COVID-19 patients to intensive care units.
The March 8 update provided by the province's public health agency also reported the following data:
11,016 active cases, which is up from 10,389 yesterday
626 people are currently hospitalized with COVID-19 in Ontario, up from 606 reported yesterday.
There are 282 COVID patients in intensive care units (up from 273) and 184 COVID patients on ventilators (up from 179 reported yesterday)
38,063 tests were processed yesterday resulting in a 3.4 per cent positivity rate.
Another 13,891 tests are still under investigation and/or being processed. To date, 11.4 million tests have been completed.
Of the 1,631 new cases reported today, 568 are from Toronto, 322 cases are from Peel, 119 are from York Region, and 48 are from Simcoe-Muskoka
There are 79 active outbreaks at long-term care homes, 59 at retirement homes, and 20 at hospitals.
The new cases reported today include 321 individuals aged 19 and under, 596 people between 20 and 39 years old, 447 people between 40 and 59 years old, 224 people between 60 and 79 years old, and 47 people aged 80 and over.
Variants of concern reported by Public Health Ontario
879 lab-confirmed cases of the UK variant strain of COVID-19 (B.1.1.7).
39 cases of B.1.351 (also known as the South African variant).
17 cases of P.1, which is the variant strain that originated in Brazil.
According to Public Health Ontario, there are delays between specimen collection and the testing required to confirm a variant of concern. As such, the reports can change and can differ from past case counts publicly reported.
Vaccines
There were 21,882 doses of vaccines against COVID-19 administered on March 7, which is down from 30,192 administered on Mar. 6.
As of 8 p.m. on March 7, the province reported 912,486 doses of vaccine against COVID-19 have been administered.
In total, 273,676 people have been fully vaccinated.
Public Health Ontario has confirmed 309,927 cases of COVID-19 since the start of the pandemic, and reported 290,840 recoveries and 7,077 deaths, of which 3,876 were individuals living in long-term care homes.
The cumulative average incidence rate in the province is 2,085 cases per 100,000 people in Ontario.
The weekly incidence rate in Ontario is 50.7 cases per 100,000 people, which is a decrease of 1.6 per cent from last week (Feb. 20-26).
In Northern Ontario, the breakdown of Public Health Ontario data is:
Algoma Public Health: 200 cases, rate of 174.8 per 100,000 people. There are five known active cases. The region is in the yellow – protect zone.
North Bay Parry Sound District Health Unit: 266 cases, rate of 205 per 100,000 people. The health unit has reported 269 cases. There are six known active cases. There are two confirmed cases of the United Kingdom (B.1.1.7) variant, and 16 confirmed cases of the South African (B.1.351) variant of concern. The region is in the red – control zone.
Porcupine Health Unit: 342 cases, rate of 409.9 per 100,000 people. There are seven known active cases. The region is in the orange – restrict zone.
Public Health Sudbury and Districts: 791 cases, rate of 397.4per 100,000 people. The health unit has reported 784 cases. There are 181 known active cases. There are three confirmed variants of concern (VOC) cases, both are the UK (B.1.1.7) strain. The region is in the red zone.
Timiskaming Health Unit: 104 cases, rate of 318.1 per 100,000 people. The health unit has reported 106 cases. There are 12 known active cases. There is one confirmed case of the South African (B.1.351) variant of concern. The region is in the orange – restrict zone.
Northwestern Health Unit: 514 cases, rate of 586.3 per 100,000 people. The health unit has reported 500 confirmed cases. There are 44 known active cases. There is one confirmed case of the UK (B.1.1.7) variant. The region is in the yellow – protect zone.
Thunder Bay District Health Unit: 2,002 cases, rate of 1,335 per 100,000 people. The health unit has reported 1,994 cases, There are 470 known active cases. The region is in the grey – lockdown level.
72 new COVID-19 cases reported on Vancouver Island – CHEK
British Columbia health officials have reported 1,462 new cases – including 72 in Island Health – and 11 deaths from COVID-19.
From Friday to Saturday there were 545 cases, from Saturday to Sunday there were 532 new cases, and in the past 24 hours, there were 385 cases identified.
The number of confirmed cases in B.C. climbs to 84,569 while the province's death toll now stands at 1,391.
Of the new cases, 407 were recorded in Vancouver Coastal Health, 802 were in Fraser Health, 72 in Island Health, 79 in Interior Health, and 102 in Northern Health.
There are 4,854 currently active cases in the province, 240 people in hospital — 66 of whom are in intensive care — and 8,723 people under active public health monitoring due to possible exposure to an identified case.
A total of 78,237 people in B.C. have recovered from COVID-19 while 333,327 doses of vaccine have been administered province-wide.
During Monday's update, Dr. Bonnie Henry, the province's provincial health officer, said there were 144 new cases that are variants of concern identified in the province since the last update on Friday.
"The majority of these cases are in the Fraser Health region, where we are continuing to see the majority of transmission," said Dr. Bonnie Henry.
A total of 363 cases are associated with the U.K. variant while 31 cases are the B151 variant or South African variant.
B.C. has recorded a total of 394 cases with a variant of concern, with six of those cases being identified in the Island Health region.
"A quarter of these cases, we do not know exactly how they were transmitted, which tells us that the variants are some of the viruses that are being transmitted in our communities," said Henry on Monday.
Island Health
There are currently 267 active cases on Vancouver Island, according to the latest information posted on the BCCDC's dashboard.
Fourteen people are in hospital, one of whom is in critical care.
A total of 625 tests for COVID-19 were performed in the past 24 hours in the region.
Since the coronavirus pandemic began, there have been 2,587 cases, 143 people hospitalized, 2,281 recoveries and 28 deaths on Vancouver Island.
Meanwhile, Island Health reported 231 active cases on Vancouver Island in its latest dashboard update. Of those active cases, 48 are in the South Island, 130 are in Central Island, and 53 are in the North Island.
Island Health's data often lags behind the BCCDC's data due to a "difference in timing of reporting across laboratory and public health data sources."
'Modified return' of certain activities on the horizon
During Monday's update, Dr. Bonnie Henry, the province's provincial health officer, offered an optimistic outlook for the weeks ahead, saying that British Columbians can look ahead to a "modified return" of certain activities that are currently prohibited.
"We are not going to rush to get things open, but we will take a thoughtful, careful and phased approach over the next few weeks," said Henry. "I like to think of it as slowly turning up the dial again, rather than flipping the switch," said Henry, stressing that British Columbia is not in a place where it can simply return to pre-pandemic life.
Such activities that could resume include in-person faith-based gatherings, small outdoor social gatherings, and children's camps and sports in certain settings.
"What we are looking at as we head into March break or spring break at the end of this week and into next week, is seeing the return of things like gatherings outside, where it safer, activities outside that we can do in groups with precautions in place," she said.
Health officials are also looking at allowing more inter-provincial travel in time for spring break.
"We will be looking at how we can travel and explore during March break as a family or a small group together with our household, exploring our own region and making sure that if we are going to different parts overnight within our region or within the province that we do make sure that we are not going to place that are not yet ready to receive visitors," said Henry.
It is likely the virus that causes COVID-19 will remain for a while longer, but there is hope on the horizon, according to Henry.
"There is much we can look forward to in the coming months ahead," she said.
More to come
"It is likely we are still going to have to deal with the virus that causes COVID-19, but we will be in a much different place by the time we head to the summer," – Dr. Bonnie Henry.https://t.co/y1l6qanNr0

— Nicholas M Pescod (@npescod) March 8, 2021
Optomistic briefing from Dr. Henry today:
– Considering allowing small outdoor social gatherings, possible travel and kids camps/sports as early as spring break.
– More relaxed restrictions possible in coming weeks.
– In-person faith activites to resume in coming weeks.

— Rob Shaw (@RobShaw_BC) March 8, 2021
Dr. Henry on potentially lifting some restrictions: "In the weeks ahead we can start to look at this modified return of some of the activities that have been on pause…" @CHEK_News

— Joe Perkins (@JoePerkinsCHEK) March 8, 2021