A hotter future is already here — and Canada is not ready – CBC.ca
Two weeks ago, the Canadian Institute for Climate Choices released a report on the public health impacts of climate change and the need for action to adapt to a new reality of extreme threats.
"Climate change," Ian Culbert, executive director of the Canadian Public Health Association, wrote in the report's introduction, "is an escalating public health emergency, and we need to start treating it that way."
The historic and deadly heat wave in British Columbia made those words frighteningly real — even before it triggered a forest fire that destroyed most of the village of Lytton, British Columbia.
"We are now committed to a certain degree of warming in the world because of the emissions of the past," Ryan Ness, the adaptation research director for the institute and co-author of the report, said in an interview on Friday.
"So while, in the longer term, it's absolutely critical to reduce greenhouse gases as much as possible, as fast as possible, to keep things from getting even worse, there is a certain amount of climate change that we can no longer avoid. And the only way to really deal with that is to prepare, to adapt and to become more resilient to this change in climate."
That means countering the increased risk of floods and forest fires. It also means accounting for how climate change will threaten Canadians' health.
A hotter, more dangerous world
Adaptation will require much greater action from governments — and learning some of the lessons of the other public health crisis we've spent the past year and a half fighting.
The institute's report estimates that increased economic, social and health care costs related to several of the effects of climate change — ground-level ozone (smog), soaring heat and the spread of Lyme disease — will amount to billions of dollars by mid-century, even in a "low-emission" scenario. Damages and costs will only increase if emissions are not reduced.
But because some costs are difficult to project, researchers didn't model all potential impacts — on mental health, for instance, or the effects of poor air quality due to wildfires, or weather-related threats to health care facilities.
This summer in Canada may be remembered for its record-breaking and deadly heat. But it follows a similarly fatal wave in Montreal in 2018. And the future promises only more heat.
The report notes that, between 1971 and 2000, Ontario and Manitoba saw approximately 50 days each year in which temperatures were high enough to cause heat-related deaths. By the 2050s, the Institute estimates, that annual total will be 1.5 times higher.
That additional heat will put more people in hospitals. Looking specifically at coronary heart disease, stroke, hypertensive disease and diabetes, the report estimates a 21 per cent increase in the rate of heat-related hospitalizations under a low-emissions scenario.
And more people will die: the report estimates that, by mid-century, heat will account for an additional 200 to 425 deaths in Canada per year.
The Institute did find that two measures to retrofit buildings would reduce the death toll. "If shading technologies were installed on 25 per cent of homes in Canada by the 2050s, there would be an average of 21 fewer deaths per year," the report says. "If 50 per cent of all residential, commercial, and institutional buildings had green roofs installed by the 2050s, an average of 46 deaths would be avoided annually."
But while green roofs and shading might reduce the impact of generally higher temperatures, such things won't necessarily be enough to protect people from extreme events.
"When it comes to these extreme heat emergencies, the response systems really need to be in place to be able to identify the people who are going to be most affected by this and to get them the care that they need, whether it's cooling centres, whether it's medical attention, whether it's a place to get off the streets," Ness said.
"And in the longer term, it's going to be important to address the underlying root causes of what makes some people more vulnerable than others. Because it's not really the average person who's likely to die from a heat wave event. It's somebody who is living on the street, somebody who has pre-existing health conditions because they aren't able to access the health care that they need, or seniors who don't have the supports they need to to help them out in these situations."
What the pandemic should have taught us
The province's coroner has said that many of the 300 people who died suddenly in the recent heat wave in B.C. were seniors living in homes with poor ventilation.
That's a disturbing echo of what happened in this country during the current pandemic. When COVID-19 arrived, it was seniors living in inadequate long-term care facilities who suffered most.
Throughout the pandemic, it was often low-income and racialized Canadians who saw higher rates of infection and were made to accept the greatest amount of risk as "essential workers." The Climate Choices report makes clear that climate change has the potential to exacerbate existing inequities.
Those vulnerabilities need to be accounted for in responding to climate change — but reducing or eliminating those disparities in general would also create a society that is better prepared to withstand the stress a changing climate will inflict.
"Addressing vulnerability and giving people the resources and the best chance possible to achieve good health before these things happen is incredibly important," Ness said.
And while the focus now may be on heat, Ness notes that worsening air quality could pose problems that "dwarf" the impact of higher temperatures.
The federal Liberal government has committed to developing a National Adaptation Strategy — though a recent report from the International Institute for Sustainable Development noted that Canada is behind some European countries in such planning.
The federal government also has committed billions of dollars in funding to disaster mitigation, improving infrastructure and public reporting (including the recently released "National Issues Report" on climate change's impacts on Canada). But the Institute for Climate Choices found that only three per cent of climate adaptation funding announced in recent budgets was specifically targeted to public health.
Though adaptation might be coming to the fore now — a new coalition of insurance companies and environmental organizations has come together to push for federal action — it has generally run second in the public discussion around climate change, perhaps with some justification. Mitigating future climate change by reducing greenhouse gas emissions is far preferable to merely learning to live with its effects.
But the world is long past the point when some amount of dangerous climate change could be avoided. And we no longer need to look to the future to imagine what that change could look and feel like. The climate crisis is here.
EDITORIAL: Good news, Canada, it's a new task force! – Toronto Sun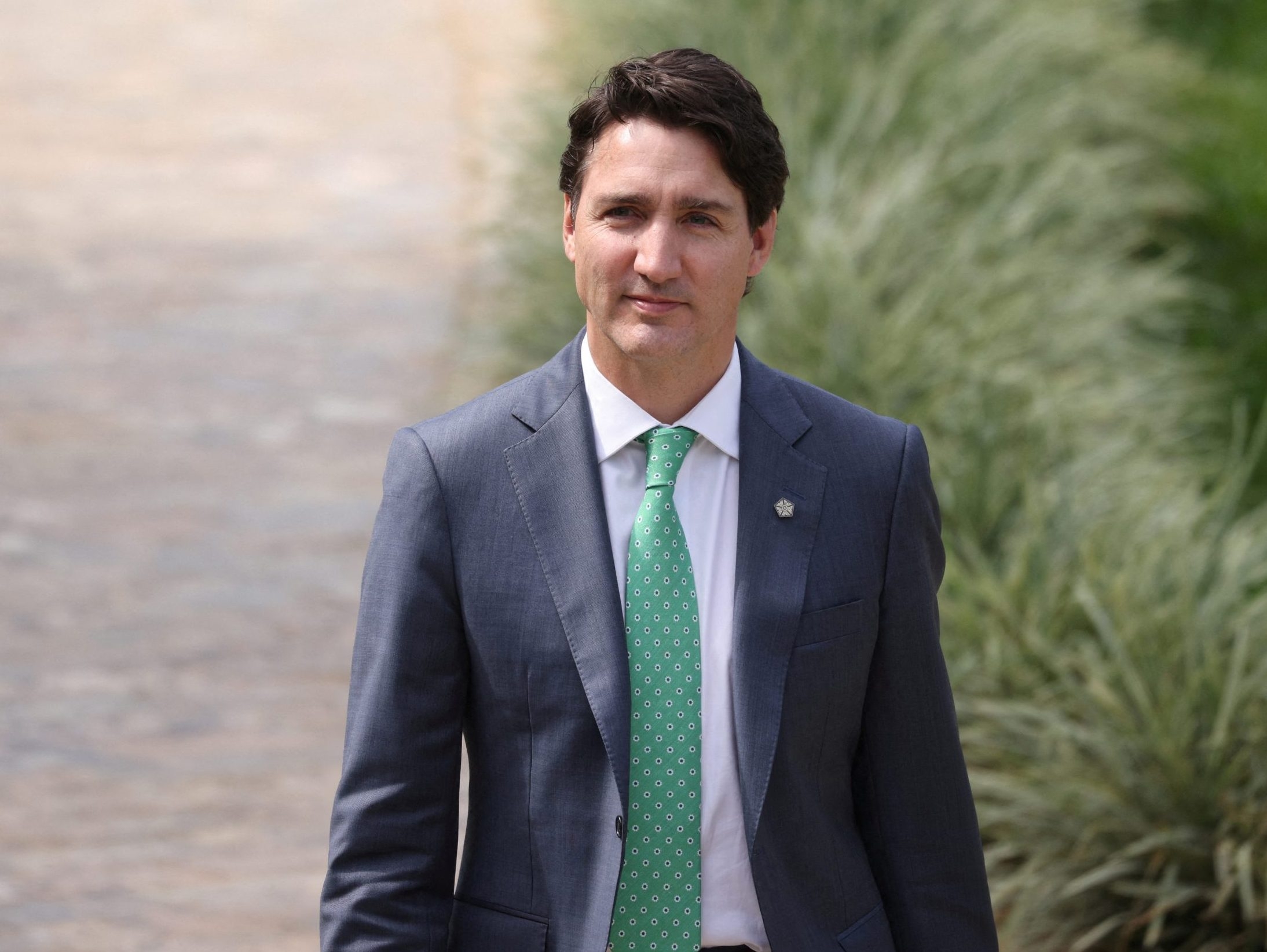 Article content
Nothing is as Canadian as appointing a task force to deal with a problem as opposed to fixing it and on Saturday, Prime Minister Justin Trudeau did not disappoint.
Article content
Wrapping up his meeting with Commonwealth leaders in Rwanda and heading for a meeting of the G7 in Germany starting Sunday, Trudeau announced a new task force to figure out why it's taking so long for the government to process passport and immigration applications.
"We know service delays, particularly in recent months, are unacceptable," Trudeau said in a statement.
Ten members of the Trudeau cabinet, plus three ex-officio cabinet members — plus even more ministers seconded to the task if necessary — "will drive action to improve the processing of passports and immigration applications by identifying priority areas for action and outlining short- and longer-term solutions, with a focus on reducing wait times, clearing out backlogs and improving the overall quality of services provided to Canadians."
Article content
Given the Trudeau government's performance on pretty much every file it touches, Canadians currently camping out at passport offices and lining up at 3:00 a.m. in the faint hope of obtaining or renewing one may be somewhat skeptical about this latest news.
But on the bright side, it's at least a step up from Transport Minister Omar Alghabra's unforgettable observation last month that massive line-ups at major Canadian airports such as Toronto's Pearson were not the result of staff shortages or vaccine mandates, but because passengers had forgotten how to line up since the start of the pandemic two years ago.
"Taking out the laptops, taking out the fluids — all that adds 10 seconds here, 15 seconds there," Alghabra told reporters at the time.
In defence of our fellow Canadians, we would argue that even before the COVID-19 pandemic began in March 2020 and made everything much worse, Canadians were already experts at lining up.
For health care, for example, whether waiting hours in emergency rooms to be seen by a doctor or enduring some of the longest medical wait times in the industrialized world for operations, tests and treatments.
Given that health care is a joint responsibility of the federal and provincial governments, perhaps a joint federal-provincial task force can fix that, although we doubt it.
Cost of living concerns must be balanced with fiscal restraint, Chrystia Freeland says – CBC News
Finance Minister Chrystia Freeland says she must strike a balance between helping Canadians suffering from the effects of inflation and pursuing a policy of fiscal restraint — or risk making the cost of living problem worse.
In an interview airing Sunday on Rosemary Barton Live, Freeland, who also serves as deputy prime minister, said she was open to further action on affordability issues but that she believes measures already underway — worth $8.9 billion — would help alleviate the impact on Canadians.
"I have to strike a balance. One is supporting Canadians with affordability challenges and the other is fiscal restraint, because I don't want to make the Bank of Canada's job harder than it already is," Freeland told CBC chief political correspondent Rosemary Barton.
The Bank of Canada has a mandate to maintain Canada's inflation target, which is two per cent (within a one to three per cent range) per year. Freeland said it was the bank's responsibility to deal with inflation and she respected its independence.
In a speech earlier this month, she argued that previously announced programs — including boosts to benefits for low-income workers, increasing other inflation-indexed benefits and implementing the government's child-care and dental programs — would help with affordability concerns.
Freeland reiterated that view in the interview airing Sunday, saying money from those programs was already on its way to Canadians.
'It's OK to be mad'
The finance minister acknowledged the frustration felt by many Canadians around rising prices, particularly for key everyday goods. She said friends have been sending her pictures of prices at the pumps, and she's aware that groceries are more expensive.
"And for a lot of Canadians, it is causing real hardship. I really understand that," she said.
Asked about the general unease many Canadians feel about the economy, Freeland struck a similar tone.
WATCH | MPs discuss how government could move to handle inflation:
Peter Fragiskatos, parliamentary secretary to the minister of national revenue, and Dan Albas, Conservative finance critic, joined Power & Politics on Wednesday to discuss the soaring cost of living and what Ottawa can do to provide Canadians with relief.
"I say it's OK to be mad," she said. "It's OK to be mad at me. I really understand that this is an incredibly challenging economic time. It's really, really hard for a lot of people."
The federal government has been under fire concerning inflation from both the opposition Conservatives and the New Democrats. The Liberals have a supply-and-confidence agreement with the NDP to keep the minority government afloat on key votes.
Opposition on the attack
In response to Freeland's speech, Conservative MPs Dan Albas and Gérard Deltell issued a statement criticizing what they call the government's "tax-and-spend" strategy.
"This flawed economic approach eats away at the earnings of hard-working Canadians and ignores the most basic principle of economics: that spending during an inflationary crisis will only fuel inflation further. Yet, the Liberals continue down this path with reckless abandon, inflicting more inflationary pain on Canadians."
The NDP, which has argued that corporations are taking advantage of inflation to increase profits, says the government should put an "excess profits tax" on oil and gas companies and give money back to Canadians through the GST/HST credit and child benefit.
Leader Jagmeet Singh called Freeland's approach "absolutely insulting."
'Soft landing' still possible
Freeland met earlier this week with U.S. Treasury Secretary Janet Yellen, who said recently that a recession in the United States is not "inevitable," although inflation is "unacceptably high."
Canada still has a path to a "soft landing," Freeland said, where the country could stabilize economically following the enormous blow of the COVID-19 pandemic without the severe recession feared by many.
WATCH | Finance minister, U.S. treasury secretary discuss economic conditions:
Finance Minister Chrystia Freeland and her U.S. counterpart, Janet Yellen, discussed rising inflation and various affordability measures, though Freeland maintains Canada is not planning a federal fuel-tax holiday as a break from record-high gas prices.
Freeland maintained an upbeat tone about Canada's ability to weather global economic uncertainty, especially when compared with other G7 countries.
"The challenge is not over, but I truly believe that we're going to get through this together," she said.
Ahead of planned Canada Day protests, federal minister says he hopes lessons have been learned – CBC News
The federal public safety minister said he wants people to celebrate Canada Day, but with protests planned for the upcoming holiday weekend in Ottawa, Marco Mendicino says he's hoping the mistakes of last winter won't be repeated.
"I think Canadians should celebrate Canada Day. We've been through a marathon of the pandemic and there's reason for hope and optimism," he said in an interview last week.
"I do think it is troubling that some are fanning flames … we don't want a replay of last winter and we don't want people engaging in illegal behaviour or violence that is disruptive to the community here in Ottawa or anywhere else."
Protest groups have said they plan to hold ongoing demonstrations throughout the summer, starting on June 30 and building toward Labour Day.
The Ottawa Police Service said they're aware of upcoming protests and are "planning accordingly."
The capital city's police force continues to face criticism about how it handled the anti-COVID-19 restriction protests last winter that gridlocked Ottawa for three weeks after protesters — some calling for the overthrow of the federal government — were able to park trucks and other vehicles on main arteries around Parliament Hill.
This week the sergeant-at-arms for the House of Commons said he was "flabbergasted" by police inaction at the time.
Protesters were eventually pushed out of the downtown core after the federal government took the never-before-used step of invoking the Emergencies Act. In the end more than 100 people were arrested, leaving a multi-million dollar policing bill.
"I think it's important that we take some lessons from last winter," said Mendicino.
"We'll continue to give [police] the tools and the support that is necessary to ensure that there's public safety as we celebrate Canada Day."
'We did what a responsible government would do:' Mendicino
Mendicino ended the spring sitting of Parliament, now on a summer hiatus, under intense questioning about how the decision to invoke the Emergencies Act was made.
The legislation authorized a ban on travel to protest zones, allowed banks to freeze the accounts of some of those involved in the protests and allowed officials to commandeer tow trucks. It also enabled the RCMP to enforce municipal bylaws and provincial offences as required.
The minister told a parliamentary committee investigating the issue that the government acted on "the advice of non-partisan professional law enforcement."
Under questioning, RCMP Commissioner Brenda Lucki and interim Ottawa Police Chief Steve Bell testified that they did not ask the government to invoke the act, although they have said the new powers served as a deterrent.
Interim Conservative Leader Candice Bergen has called for Mendicino to resign, accusing him of "lying to and misleading Canadians about the Emergencies Act."
Mendicino said his government was talking to law enforcement daily, sometimes hourly.
"We did what a responsible government would do, which is remain in contact with law enforcement for the purposes of making the decisions that were necessary to restore public safety," he said.
At the time of invocation, Prime Minister Justin Trudeau argued its use was necessary to address "serious challenges to law enforcement's ability to effectively enforce the law."
But that reasoning has been questioned by the opposition and other critics who have asked whether other measures, including policing tactics, could have been used.
Mendicino pointed to testimony Lucki gave where she spoke about the ability to direct tow trucks to help move vehicles clogging Ottawa's streets.
"Other powers that were granted under the Emergencies Act were done with the benefit of the advice which we proactively sought from law enforcement prior to invoking the Emergencies Act. That's the way the system is supposed to work," he said.
"It made enormous sense for the government to be in conversation with police, identifying where gaps in existing authorities lay, and then filling those gaps with unique, exceptional time-limited and targeted powers."
Mendocino added that Lucki has "corroborated that" in her testimony.
'I'll never apologize for doing what is necessary:' Mendicino
Outside of the parliamentary committee, an independent inquiry will also soon begin digging into the reasons behind the decision to invoke the Emergencies Act for the first time.
"We hope we don't ever have to use those rare powers again," said Mendicino.
"But I'll never apologize for doing what is necessary to protect Canadians and invoking the Emergencies Act was the right thing to do."
The upcoming protests are scheduled to kick off when James Topp, a veteran marching across Canada against vaccine mandates, plans to end his cross-country journey at the National War Memorial in downtown Ottawa.
Last week the federal government lifted the vaccine mandate requirement for federal employees and for passengers wishing to board a plane or train in Canada.
Earlier this week Topp and other organizers met with Conservative MPs near Parliament Hill where he said the protest has become something bigger
"Their issue is not so much with mandates anymore, it's their satisfaction with the federal government," Topp said.
"There is a divide in this country I have never seen or experienced before — I've only ever seen it in a war zone."
Cypress Hills-Grasslands MP Jeremy Patzer said politicians of all stripes should listen to what the group has to say.
"I'm not willing to demonize or accept this narrative that people that have views that other people don't agree with, that they should be demonized for holding those views," he told CBC.