Active COVID cases in Alberta falling but deaths remain high – Lethbridge News Now
Active cases have improved in recent days. Since the report one week ago, active infections provincially have fallen by 554.
There are now 511 active cases in the South Zone and 182 in Lethbridge. That marks a reduction of 101 and 50 respectively from the same time last week.
The unfortunate part of today's update is that another 25 Albertans have died from COVID-19 with 11 in the Calgary Zone, nine in the Edmonton Zone, two each in the Central and North Zones, and one in the South Zone. To date, the virus has claimed the lives of 815 Albertans.
The person in the South Zone was from Medicine Hat.
Provincially, 759 patients are currently hospitalized and 141 have been admitted to intensive care.
With another 19,538 tests completed in the past 24 hours, there has now been a total of 2,601,802 tests completed among 1,600,211 different people.
The regional breakdown for COVID-19 in Alberta is as follows:
Edmonton zone – 37,575 cases, 9,376 active

405 deaths (nine new)
415 in hospital, 83 in ICU

Calgary zone – 34,218 cases, 6,971 active

267 deaths (11 new)
221 in hospital, 42 in ICU

North zone – 5,800 cases, 1,201 active

59 deaths (two new)
33 in hospital, seven in ICU

Central zone – 5,072 cases, 1,473 active

30 deaths (two new)
75 in hospital, five in ICU

South zone – 4,703 cases, 511 active

53 deaths (one new)
16 in hospital, four in ICU
The breakdown for the South Health Zone by community is as follows:
Brooks – 1,330 cases (six new), 39 active, 14 deaths
Lethbridge – 1,311 cases (six new), 182 active, seven deaths

West Lethbridge – 489 cases, 52 active, two deaths
North Lethbridge – 411 cases (three new), 79 active, two deaths
South Lethbridge – 411 cases (three new), 51 active, three deaths

Lethbridge County – 402 cases (four new), 44 active, three deaths
Medicine Hat – 397 cases (one new), 78 active, six deaths (one new)
M.D. of Taber – 296 cases (one new), 21 active, six deaths
Cardston County – 241 cases (six new), 55 active, six deaths
County of Warner – 142 cases, six active, two deaths
County of Newell – 136 cases (one new), 17 active, two deaths
Cypress County – 135 cases, 11 active, zero deaths
County of Forty Mile – 113 cases, one active, two deaths
M.D. of Pincher Creek – 89 cases (two new), 37 active, two deaths
Fort Macleod – 67 cases (three new), 16 active, three deaths
Crowsnest Pass – Ten cases, three active, zero deaths
BREAKING NEWS: Simcoe County students won't be going back to school Monday – OrilliaMatters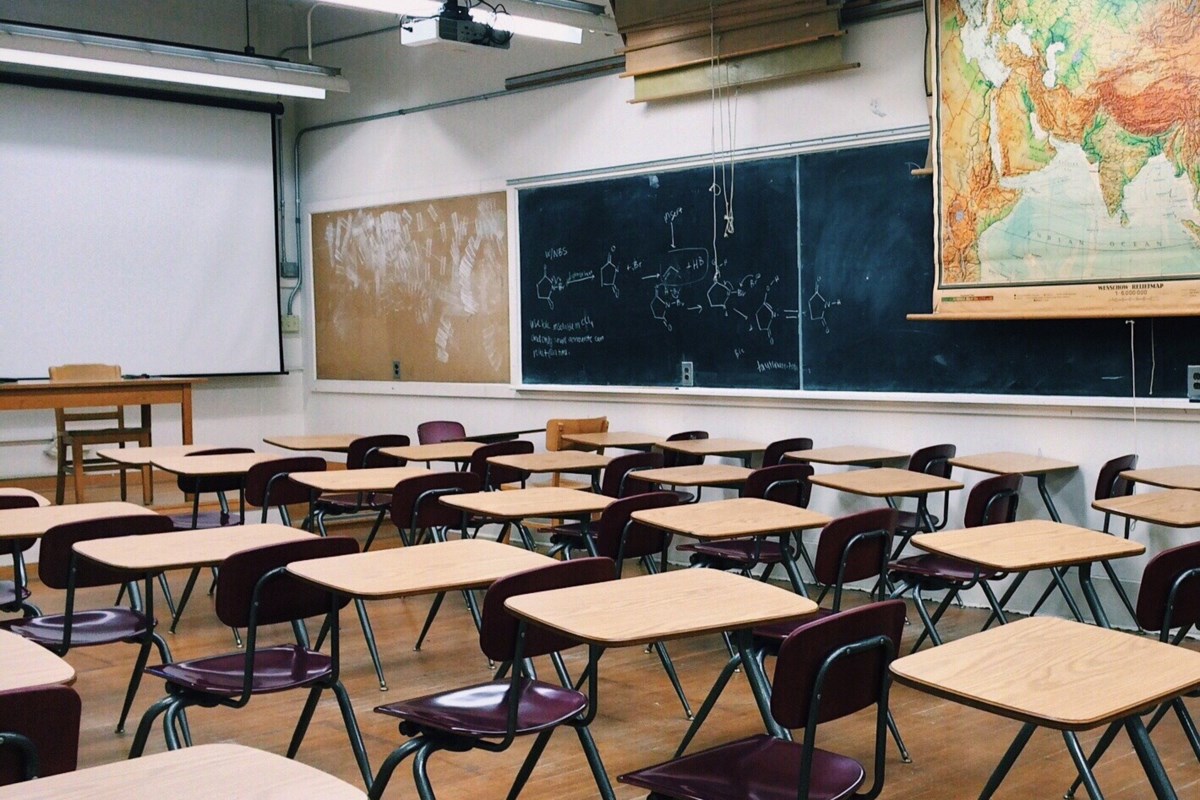 While some Ontario students will be going back to the classroom Monday, it's virtual only for most in Simcoe County.
Ontario Education Minister Stephen Lecce announced today the government will let students in seven public health units in the province return to school on Jan. 25. Simcoe Muskoka District Health Unit was not one of the seven.
Included in the health unit jurisdiction is the Simcoe County District School Board and Simcoe Muskoka Catholic District School Board.
However, students in neighbouring Grey Bruce (Bluewater District School Board and Bruce-Grey Catholic Distict School Board) will be allowed back in the classroom starting Monday.
"To ensure schools remain safe, the government is introducing additional measures including provincewide targeted asymptomatic testing, enhanced screening, mandatory masking for students in Grades 1-3 and outdoors where physical distancing cannot be maintained," read a statement from Lecce's office.
The other six health unit areas that will resume in-person learning on January 25 include:
Haliburton, Kawartha, Pine Ridge District Health Unit
Hastings and Prince Edward Counties Health Unit
Kingston, Frontenac and Lennox and Addington Health Unit
Leeds, Grenvile and Lanark District Health Unit
Peterborough Public Health
Renfrew County and District Health Unit
There's no word yet on when the remaining school boards will return to in-person learning.
The barriers facing rural health-care workers looking for a COVID-19 vaccine – CTV News Winnipeg
WINNIPEG —
With Manitoba's only vaccine supersites set up in its two largest cities, rural health-care staff must use sick days or vacation time if they want to get the vaccine during work hours.
The union representing some of these workers worries the long trip is pulling priority staff away from the front lines.
All eligible health-care staff in Manitoba who want to roll up their sleeves and get a COVID-19 vaccine have two options – travel to the immunization supersite at the RBC Convention Centre in Winnipeg, or travel to the immunization supersite at the Keystone Centre in Brandon.
While one other supersite is being planned for Thompson, the Manitoba Government and General Employees' Union (MGEU) said there are not enough options.
It said currently health-care staff who are eligible have to make the trip to these two supersites, which could take more than a day in some cases.
Michelle Gawronsky, the president of the MGEU, told CTV News the province needs to remember Manitoba extends beyond the perimeters of Brandon, Thompson and Winnipeg.
"Number one, I don't understand why we are forcing healthcare workers to actually leave the job for any period of time," she said. "The employer is taking them out of the workplace, out of the care that is needed for those in the facilities to be able to get the vaccine."
For the health-care workers who don't want to miss at least a day's pay, they are required to use their sick days or vacation days for the trip.
"We encourage eligible staff to arrange their vaccine appointment outside of work hours, however, staff can use sick time, vacation or other accrued time if they are required to go during a planned or scheduled shift," a spokesperson for the Southern Health-Santé Sud region told CTV News.
The Interlake-Eastern Regional Health Authority takes a similar approach. A spokesperson for the region said staff have been advised to make vaccination appointments outside their regular working hours, but if that is not possible they can use medical appointment time or banked time for the trip.
"This doesn't make much sense to me, because these are those front line health-care heroes – the nurses and health-care professionals – that we want to get the vaccine so that they can take care of us and our loved ones should we get sick," Manitoba NDP leader Wab Kinew said on Tuesday.
"The government should be removing every possible barrier for these health-care folks to get the vaccine."
CTV News reached out to the province for comment and was directed to contact the regional health authorities. CTV News has reached out to Manitoba's other rural health authorities for comment.
Gawronsky said she would like to see the province provide more opportunities for eligible health-care staff to get the vaccine in their communities.
"Let's be proactive in a way that is going to ensure that as many people get vaccinated as we possibly can, and let's flatten that curve the best way that we can."
'It is totally irresponsible': union calls out Manitoba's health-care restructuring amid the pandemic – CTV News Winnipeg
WINNIPEG —
Manitoba is planning to move forward with the second wave of restructuring its health-care system, which includes shifting the management of the Cadham Provincial Laboratory and other health-care facilities – a move critics say is irresponsible during a pandemic.
The province began its restructuring of the health-care system in 2018, shifting responsibility for a number of health-care sectors to Shared Health.
On Wednesday, the province said it would move into its next phase of that transition, giving the responsibility of Cadham Provincial Laboratory, Selkirk Mental Health Centre, Addictions Foundation of Manitoba, dental and oral health, emergency medical services, and other health-care-related sectors to Shared Health.
The province said about 1,600 employees may be affected by the move, which will begin no earlier than May 2021.
In a news release, the province said the transition is being planned to be as "simple and non-disruptive as possible," though the union representing about 1,100 of the impacted employees is not so sure.
Michelle Gawronsky, the president of the Manitoba Government and General Employees' Union (MGEU), said this is not the time for large-scale changes.
"I think it is totally irresponsible of this government to be going down this path, putting services, putting the people providing the services, in an unknown right now," Gawronsky said.
"Our members, these folks, right now are concentrated on getting us through COVID, and that to me should be the government's very first priority – is getting Manitobans to the other side of the COVID pandemic. Not disrupting health-care in any way shape or form."
Gawronsky said the union has received little information about the shift. She said they were told of the plan to move forward Wednesday morning, hours before the province released the news publicly.
"Right now we have more questions than answers," she said. "They say the devil is in the details always, so until we actually have the details of exactly what the government has planned here, we don't know what the outcome is going to be in the long run."
The province said there will be no impact on the day-to-day duties of the health-care workers impacted by the transition during the notice period. It said there will be no impact on the accessibility of health services for Manitobans.
"We are grateful for the ongoing commitment of all health-care workers to the pandemic response and to the many health services that Manitobans continue to rely upon and access during this unprecedented time," Manitoba's Minister of Health and Seniors Care Heather Stefanson said in a news release.
"This preparation work is necessary to ensure a seamless transition when we are ready and able to safely do so without impacting Manitoba's pandemic response."
Manitoba NDP Leader Wab Kinew said he believes the province's decision to move forward with the transition will cause confusion during the pandemic response.
"The government shouldn't be using the pandemic as cover to try and sneak through significant changes to the health-care system that they had planned long before COVID was ever top of mind for any of us," Kinew said.
The province said it will now begin discussions with union representatives, something Gawronsky said can't happen until the province provides more information.
"It is unfortunate the government chose to make this announcement without having details ready to be able to give to Manitobans, to be able to give to these people that right now – quite frankly – are dealing with COVID," she said.
"We are ready to sit down when the time is appropriate and we have all the answers to our questions. That is when we are able to sit down to ensure that services Manitobans rely on are not going to be hindered or hurt in any way here."
The province said the final decisions on the transitions will be made in the coming months.
When asked for comment, a spokesperson for Minister Stefanson referred CTV News back to a provincial news release.