Alberta economy set to recover to 2014 levels, says jobs minister – Calgary Herald
Doug Schweitzer said the provincial economy will expand by 5.4 per cent, among the best in Canada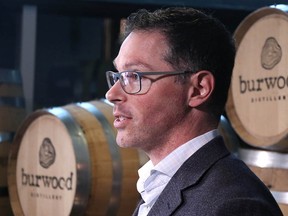 Article content
Doug Schweitzer says Alberta is on track for more than just recovery.
Article content
In a first-quarter update on Friday, the economy, jobs and innovation minister pointed to different indicators, including record growth in venture capital investment, that indicate strong economic growth for the province.
He said the economy is expected to fully recover to 2014 levels this year, expanding by 5.4 per cent, among the best in Canada.
This is despite skyrocketing inflation and rising interest rates that are cramping the buying power of Albertans.
"Right now, in Alberta, we are forecasted to lead the country in growth this year and next year," he said at a news conference. "Our focus right now has been getting people back to work and we're seeing … with the trends we're anticipating the unemployment rate will continue to drop in Alberta."
Article content
Inflation in March hit 6.7 per cent nationally and 6.5 per cent in Alberta, the highest year-over-year mark since 1991. This has been driven by many factors, including energy prices, supply chain issues, workforce shortages, weather events, red hot real estate and other lingering pandemic impacts. This has caused the cost of living index to increase by three percentage points or more in most categories.
To counter this, the Bank of Canada has increased interest rates to one per cent from 0.25 per cent, including 50 base points on April 13. Many economists expect the rate to continue to rise to at least two per cent by the end of the year and likely sooner.
Alberta's workforce numbers are improving, which, at 6.5 per cent unemployment, is the province's lowest mark since December 2018. Through March, Alberta has added 22,400 jobs while 12,000 businesses have incorporated in that time, increasing weekly earnings by two percentage points year-over-year in January 2022.
Article content
Growth has been across all sectors, according to the minister, including logistics, aerospace, renewable energy, finance and technology, further diversifying the economy.
This is building off of the momentum from last year, which saw a record $561 million in venture capital investment in Alberta, up exponentially over previous years. Alberta, however, was outpaced by other provinces like Ontario and B.C.
In a quarterly snapshot by Calgary Economic Development released earlier this week, the CED said Alberta still only made up about four per cent of total national venture capital investment.
Schweitzer said that will change this year. He said the province has set a new quarterly investment record with $200 million worth of investment and there is more on the way.
Article content
"It's like a hockey stick," he told Postmedia. "We signed a record number of Series A financing — mid-level venture capital financing — but they're a little bit smaller than your later stage fundings that are going to happen. Because of the volume of companies that are in that growth stage, we are expecting to see larger and larger financing happen in Alberta."
He said cities like Toronto and Vancouver are three to five years ahead of where Alberta currently is.
Also key to recovery and growth are commodity prices. Energy, especially, has been riding high for months and has only been strengthened due to the Russian invasion of Ukraine. The price of oil has also aided the provincial government in putting forward a balanced budget while using conservative forecasts for pricing.
Article content
Schweitzer pointed to other sectors experiencing growth, like manufacturing, with sales of $16.1 billion in the first two months of 2022 (up 30.2 per cent year-over-year) while wholesale trade grew by 23.4 per cent with growth in every product category.
According to the report, Alberta also led the country in growth in merchandise exports with more than $28.6 billion in goods through February, up 54.4 per cent. Energy products were at the base of this, up 72.8 per cent.
Consecutive quarters of positive migration to Alberta are helping to fuel the economy as well, with building permits up 7.7 per cent year-over-year.
Twitter: @JoshAldrich03
---
More news, fewer ads, faster load time: Get unlimited, ad-lite access to the Calgary Herald, Calgary Sun, National Post and 13 other Canadian news sites for just $14/month or $140/year. Subscribe now through the Calgary Herald or Calgary Sun.
China's Economy Contracts Sharply as Covid Zero Cuts Output – BNN
(Bloomberg) — China's economy contracted in April, with Covid outbreaks and lockdowns dragging the industrial and consumer sectors down to the weakest levels since early 2020 as millions of residents were confined to their homes and factories were forced to halt production.
Industrial output fell 2.9% in April from a year ago, worse than the median estimate of a 0.5% increase in a Bloomberg survey of economists. Retail sales contracted 11.1% in the period, weaker than a projected 6.6% drop. The unemployment rate climbed to 6.1%, higher than the forecast of 6%.
China's economy has taken an enormous toll from the government's stringent efforts to keep the virus at bay. Beijing has insisted on sticking with its Covid Zero strategy to curb infections, even though the high transmissibility of omicron puts cities at greater risk of repeatedly locking down and reopening compared to earlier strains.
"Covid outbreaks in April had a big impact on the economy, but the impact is short-term," the National Bureau of Statistics said in a statement. "With progress in Covid controls and policies to stabilize the economy taking effect, the economy is likely to recover gradually."
China's benchmark CSI 300 stock index was down 0.3% as of 10:04 am local time. The onshore yuan was little changed at 6.7917 per dollar. The yield on the 10-year government bonds rose 1 basis point to 2.83%.
Fixed-asset investment increased 6.8% in the first four months of the year, largely in line with projected growth of 7%, likely supported by the government's push to expand infrastructure spending.
The economic shocks from the zero-tolerance policy have pushed China's ambitious full-year growth target of around 5.5% further out of reach, and is weighing on the global growth outlook.
Beijing has signaled that policy makers will step up support for the economy, with Premier Li Keqiang recently urging officials to ensure stability through fiscal and monetary policy.
The People's Bank of China took steps on Sunday to ease a housing crunch by reducing mortgage rates for first-time homebuyers. It left the interest rate on one-year policy loans unchanged on Monday, as inflation pressure and worries about capital outflows reduce the scope for more easing.
Monetary stimulus is proving less effective because of the stringent virus restrictions, with data on Friday showing businesses and consumers had little appetite to borrow in April. Credit growth weakened sharply last month, with new yuan loans sinking to the lowest level since December 2017.
(Updates with comment from statistics office)
©2022 Bloomberg L.P.
Potential of Seaweed on Economy Being Explored in Upcoming Webinar – VOCM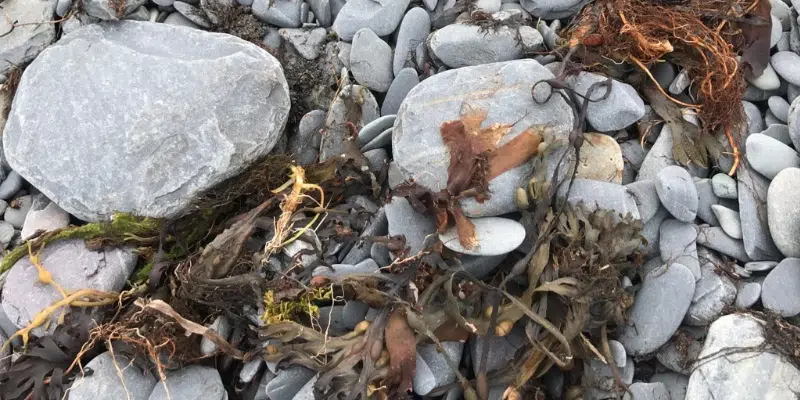 A webinar on the potential of seaweed as an economic driver is coming later this month.
The webinar, put together by The Laurentic Forum Consortium, will look at how coastal communities can use an abundance of seaweed to boost the economy, as seaweed is being used as fertilizer, diet supplements, bioplastics, animal feed, pharmaceutical products, and much more.
Webinar moderator and the executive director of the Canadian Centre for Fisheries Innovation, Keith Hutchings, says seaweed farming could provide opportunities in Newfoundland and Labrador.
He says if utilized correctly, communities and regions can add one more industry to help sustain them.
The webinar is taking place May 19.
The Laurentic Forum consortium invites you to join us on May 19, 2022, to discuss the tremendous opportunity and potential associated with the seaweed industry.

Info/Registration:https://t.co/gyQoIPHuCQ pic.twitter.com/ps1vuDLBvs

— Laurentic Forum (@ForumLaurentic) May 11, 2022
Charting the Global Economy: Growth Prospects Continue to Dim – BNN
(Bloomberg) — Sign up for the New Economy Daily newsletter, follow us @economics and subscribe to our podcast.
Prospects for the world economy are growing bleaker as Russia's war in Ukraine takes a toll on European businesses and consumers, China employs a heavy-handed approach toward Covid-19 and US financial conditions tighten, according to the Institute of International Finance.
Central banks around the world continue to boost interest rates to counter a surge in inflation. In the US, the closely watched consumer price index showed inflation remains well-elevated. The squeeze to household budgets is also being felt in the UK and France.
Here are some of the charts that appeared on Bloomberg this week on the latest developments in the global economy:
World
The world economy will essentially flatline this year as Europe falls into recession, China slows sharply and US financial conditions tighten significantly, according to a new forecast from the IIF, which counts more than 450 financial-services firms as members. The group forecasts 2.2% global GDP growth this year, markedly lower than the International Monetary Fund estimate of 3.6% on a purchasing power parity basis.
The gasoline market is starting to run out of control — just like diesel before it. US buyers are already sucking in more supplies from Europe as the summer driving season — which increases demand — gets underway. Add to that a loss of so-called secondary feedstocks from Russia that are critical in the production of the road fuel.
US
Americans got little respite from inflation in April, as prices for a range of necessities and discretionary-spending categories continued to climb at some of the fastest-ever rates. While annual measures of consumer prices cooled slightly from March — signaling a peak that economists expected — the details painted a more troubling picture as monthly figures advanced more than forecast.
US homebuyers are increasingly turning to adjustable-rate mortgages as overall borrowing costs soar. ARMs — which carry variable interest rates that reset based on the market at predetermined times — accounted for 10.8% of total home-loan applications last week. That's up from 3.1% of activity at the start of the year and is the largest share since 2008.
Europe
The French government pledged to increase social benefits and issue food vouchers to the poorest households as freshly re-elected President Emmanuel Macron seeks to avert panic over a cost-of-living crisis before legislative elections next month.
The UK economy unexpectedly contracted in March as the cost of living squeeze forced consumers to cut back on spending, throwing doubt on the Bank of England's ability to keep hiking interest rates and piling pressure on Prime Minister Boris Johnson's government to respond.
For many of Sweden's highly indebted consumers, the Riksbank's sudden interest-rate increase at the end of April marks the start of a new squeeze that officials have long fretted about.
Asia
China's exports and imports struggled in April as worsening Covid outbreaks cut demand, undermined production and disrupted logistics in the world's second-largest economy.
Japan's household spending climbed in March for the first time in three months as virus restrictions were lifted across the nation, offering some support for private consumption at the end of a bruising quarter for the economy.
Emerging Markets
Malaysia's central bank unexpectedly raised its benchmark interest rate in an effort to head off price pressures, while authorities in Argentina boosted borrowing costs for the fifth time this year.
Latin American central banks will likely extend their monetary tightening campaigns beyond what was originally expected after inflation surged past forecasts in April, with steep increases in food and fuel costs stinging policy makers.
South Africa is headed for a record year of power cuts if the rate of station breakdowns fails to improve, particularly at coal-fueled plants. Africa's most industrialized nation was already on track to exceed the annual record for energy shed from controlled blackouts, a practice locally known as loadshedding that's used to prevent the grid from a total collapse.
©2022 Bloomberg L.P.