Amazon Echo (2019) Review – CGMagazine
The Amazon Echo line has come a long way since it was first
introduced in 2014. Back then, smart speakers were at their infancy and Amazon
was at the forefront of the trend. Almost six years later, and Amazon has
released its third-generation Echo, a device that features a greatly improved
speaker with a very attractive price tag to boot.
Out of the box, there is
little to differentiate the new Echo compared to its previous two generations.
It features a familiar slipcover body, circular progress bar and four-button
layout that has been there since Gen 1. Visually, the Gen 3 is a little shorter
and more circular than previous models, which makes for a cuter and more
pleasant looking device on the whole. Still, there is no drastic re-design and
it's not entirely exciting to look at as a result.
Instead, most of the improvements with the new Echo happen inside the actual device. The Echo Gen 3 features a 3-inch woofer with 0.8- inch tweeter that is identical to the one housed in the more premium Echo Plus. Having not reviewed an Echo device since 2018, I was surprised at how crisp sounding and bass-heavy the Echo Gen 3rd Gen is. While playing songs like Rise Up from the Hamilton Soundtrack, there is noticeable base tremble at half volume and at full volume, it's enough to make small items move. Listening to a song and noticing instruments or themes for the first time is a great feeling and there were several times during my time with the Gen 3 where I experienced this. The Gen 3 isn't quite loud enough to carry an outdoor get together in the same way that a Bose or Sonos speaker can, but for indoor use or smaller gatherings, it's more than enough to get the room bumping.
It is a bit mind-boggling that the Echo line isn't wireless yet,
and it's a bit frustrating to have to wait between 30 seconds to a minute every
time you move the device or replug it in. The reason could very well be that
Amazon would rather sell multiple Alexa enabled devices to a single consumer,
as opposed to just one device that can be moved around easily. Regardless, the
boot process and lack of wireless capabilities are frustrating, whether you
have one Echo device or many.
Like all Echo devices, you need to install the Alexa app to get
the Gen 3 running. Since 2014, Alexa has been racking up more skills and
functionalities on the regular. It's important to note that the skills are not
exclusive to the Gen 3 and almost all skills, save for some smart home
integration, are compatible with the original Echo devices. Still, daily news
briefings, appointment reminders, along with full music integration with
Spotify, Amazon and Apple Music makes for a useful smart system. What's more is
that unlike many other tech companies, the Alexa upgrades still work on the
2014 Echos, and it's comforting to know that the device will likely be
supported for years to come.
Perhaps the most significant selling feature of the Echo 3rd Gen
is the price. At retail, the Echo costs $129.99 CAD but has been on sale for as
low as $79.99. In comparison, the Echo Plus retails for $199.99 and the only
difference is that the Plus offers Zigbee Integration.
While it doesn't reinvent the wheel, the Echo Gen 3 is an attractive
option for those looking for a great indoor speaker and smart device. The
upgraded speaker and consistent array of updated skills, combined with the
price tag make for a worthy addition to the Echo line.
What is UWB and why should Galaxy S21+/S21 Ultra owners care?
Ever since announcing its latest premium smartphone line, Samsung was eager to highlight UWB support as one of the key selling points of both the Galaxy S21+ and the Galaxy S21 Ultra. But what does that actually mean? That's what we're here to find out.
Ultra-wideband (UWB) is a type of radio technology that Samsung believes will be the next big thing in mobile communications. To that end, it started equipping its Android flagships with support for this kind of wireless tech. While the UWB push technically started last year with the Galaxy Note 20 Ultra, it wasn't until the Galaxy S21 series that Samsung started delivering universally practical applications of this radio standard.
What does UWB have over NFC and Bluetooth?
The UWB specification has been designed for short-range communications with high bandwidth requirements. As an added bonus, it's extremely energy-efficient. It's hence not inaccurate to think of UWB as an NFC on steroids, especially given how its security features and range are also superior to the near-field communications standard. In fact, UWB is as resilient to relay attacks and signal jamming, in general, as Wi-Fi is.
Naturally, the extra oomph comes at the expense of energy requirements, but take any comparisons targeting power consumption levels of wireless networking with a grain of salt, including the one below. Because that all depends on use cases and the exact psychosis stage at which a developer is while implementing any given solution.
| | | | |
| --- | --- | --- | --- |
| | Bluetooth LE | UWB | NFC |
| Range | 25-100m | 70-250m | lol |
| Data speeds | Up to 2Mbps | Up to 27 Mbps | Up to 424 Kbps |
| Location accuracy | ∼10 cm | Up to ∼10cm | Yes, duh |
| Typical signal latency | >3s | <1ms | >1s |
| Chip cost in 2021 | ∼$2 | Up to $5 | $0.25 |
| Peak consumption | >15mA | >180mA | >15mA |
Though that doesn't mean Samsung is done with NFC R&D, UWB definitely has a higher ceiling and is looking much more promising in the medium- to long-term. As for right now, an extremely powerful version of Nearby Share is perhaps the number one advantage of owning a UWB-ready smartphone.
The ability to quickly locate your electronic belongings is another notable implementation of the ultra-wideband protocol. Branded as SmartThings Find, this functionality just started rolling out to wearables and Android Auto vehicles this month. By the time the Galaxy S21 Ultra and Galaxy S21+ are available for purchase, there should be dozens of Galaxy smartwatches and IoT appliances compatible with Samsung's solution. Oh, and have we mentioned that SmartThings Find includes a futuristic augmented-reality component? It's like you're the Terminator and your car is John Connor.
Speaking of Android Auto, how about being able to unlock your car after finding it, using just your smartphone? Samsung developed this convenient feature in cooperation with the Car Connectivity Consortium (CCC), so everyone from Ford and Audi to BMW and Genesis will soon be offering it to their customers.
Our today's look at the state of UWB adoption might have been focused on the Galaxy S21+ and the Galaxy S21 Ultra, but Samsung already committed to firmly embracing the standard moving forward. Meaning that many more Galaxy devices with UWB support are to be expected in the near future.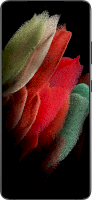 Model: SM-G998B
Dimensions: Bar: 165.1 x 75.6 x 8.9 mm
Display: 6.8 inch / 172.72 mm Dynamic AMOLED 2X
CPU: Exynos 2100
Camera: 12MP
Source: – SamMobile
Galaxy S21 vs. iPhone 12 specs: Samsung may have beaten Apple this time – CNET
This story is part of CES, where our editors will bring you the latest news and the hottest gadgets of the entirely virtual CES 2021.
Samsung's trio of S21 phones are here — and the lineup starts at a cool $200 less than its predecessor. The Galaxy S21, Galaxy S21 Plus and Galaxy S21 Ultra, unveiled in a virtual Unpacked event on Thursday, are all available to preorder and will ship on Jan. 29.
While the price cut is a welcome change, the smartphone industry is notoriously cut-throat, and (as always) you can bet the S21 will face stiff competition from the iPhone 12 series. So let's see how the S21 stacks up against its long-time rival.
In a nutshell: The $800 S21 appears to be a slightly better deal for the features you get, on paper at least. Although the iPhone 12 line starts at $829 (£799, AU$1,349) you'll have to pony up $879 (£849, AU$1,429) for the 128GB version, which is the same amount of storage you get for the entry-level S21.
The S21 also has an extra telephoto lens, and the highest-end S21 Ultra has support for Samsung's S Pen stylus, which is sold separately.
One thing you get in the iPhone 12 that's absent on the S21, however, is MagSafe. That's Apple's proprietary magnetically enabled system that lets you charge your iPhone wirelessly and attach all kinds of accessories to the back of the device. The Pro models also have lidar, which is a depth sensor that's useful for auto-focusing in low light for taking photos, videos and slow-motion footage, among other things.
For more details on how the phones stack up against each other, check out our specs chart below.
Galaxy S21 line vs. iPhone 12
| | Galaxy S21 | Galaxy S21 Plus | Galaxy S21 Ultra | Apple iPhone 12 |
| --- | --- | --- | --- | --- |
| Display size, resolution | 6.2-inch Flat FHD+ Dynamic AMOLED 2X Infinity-O Display (2,400×1,080 pixels), | 6.7-inch Flat FHD+ Dynamic AMOLED 2X (2,400×1,080 pixels) | 6.8-inch Edge WQHD+ Dynamic AMOLED 2X (3,200×1,440 pixels), | 6.1-inch OLED; 2,532×1,170 pixels |
| Pixel density | 421 ppi | 394 ppi | 515 ppi | 460ppi |
| Dimensions (Inches) | 2.80×5.97×0.31 in | 2.97×6.35×0.30 in | 2.97×6.50×0.35 in | 5.78×2.82×0.29 in |
| Dimensions (Millimeters) | 71.2×151.7×7.9 mm | 75.6×161.5×7.8 mm | 75.6×165.1×8.9 mm | 146.7×71.5×7.4 mm |
| Weight (Ounces, Grams) | 6.03 oz; 171g | 7.12 oz; 202g | 8.07 oz; 229 g | 5.78oz; 164g |
| Mobile software | Android 11 | Android 11 | Android 11 | iOS 14 |
| Camera | 64-megapixel (telephoto), 12-megapixel (wide-angle), 12-megapixel (ultra-wide) | 64-megapixel (telephoto), 12-megapixel (wide-angle), 12-megapixel (ultra-wide) | 108-megapixel (wide-angle), 12-megapixel (ultra-wide), 10-megapixel (telephoto), 10-megapixel (telephoto) | 12-megapixel (wide), 12-megapixel (ultra-wide) |
| Front-facing camera | 10-megapixel | 10-megapixel | 40-megapixel | 12-megapixel |
| Video capture | 8K | 8K | 8K | 4K |
| Processor | Snapdragon 888 or 64-bit Octa-Core Processor 2.8GHz (Max 2.4GHz +1.8GHz) | Snapdragon 888 or 64-bit Octa-Core Processor 2.8GHz (Max 2.4GHz +1.8GHz) | Snapdragon 888 or 64-bit Octa-Core Processor 2.8GHz (Max 2.4GHz +1.8GHz) | Apple Bionic 14 |
| Storage | 128GB/256GB | 128GB/256GB | 128GB/256GB, 512GB | 64GB, 128GB, 256GB |
| RAM | 8GB | 8GB | 12GB, 16GB | Undisclosed |
| Expandable storage | No | No | No | No |
| Battery | 4,000 mAh | 4,800 mAh | 5,000 mAh | Undisclosed; Apple lists 15 hours of video playback |
| Fingerprint sensor | In-screen | In-screen | In-screen | No (Face ID) |
| Headphone jack | No | No | No | Lightning |
| Special features | IP68 rating, 5G-enabled, 30X Space Zoom, 10W wireless charging, | IP68 rating, 5G-enabled, 30X Space Zoom, 10W wireless charging, | IP68 rating, 5G-enabled, 100X Space Zoom, 10W wireless charging, 10x optical zoom; S Pen support | 5G enabled; MagSafe; water resistant (IP68); wireless charging; dual-SIM capabilities (nano-SIM and e-SIM) |
| Price off-contract (USD) | $800 (128GB) | $1,000 (128 GB) | $1,200 (128 GB) | $829 (64GB), $879 (128GB), $979 (256GB) |
| Price (GBP) | £769 | £949 | £1,329 | £799 (64GB), £849 (128GB), £949 (256GB) |
| Price (AUD) | AU$1,249 | AU$1,549 | AU$1,849 | AU$1,349 (64GB), AU$1,429 (128GB), AU$1,599 (256GB) |
Correction, Jan. 14: A previous version of this story indicated the Galaxy S21 has expandable storage, which is not the case.
iPhone 13 could feature next-gen vapor chamber cooling technology – Techradar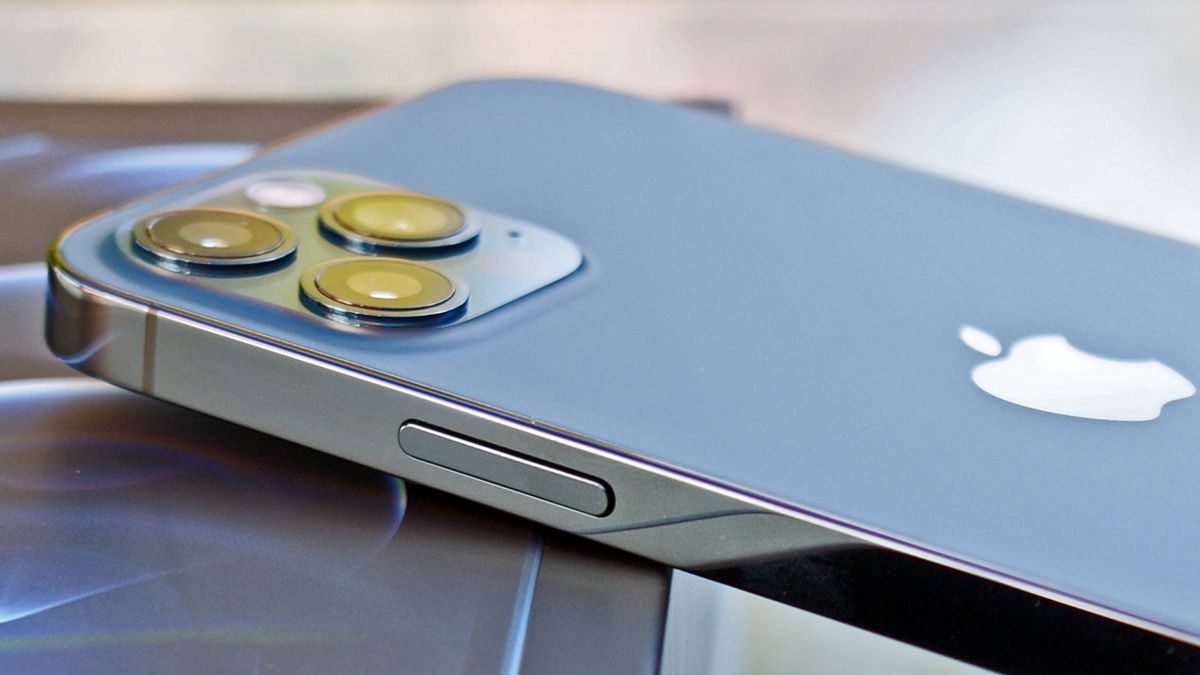 We've already heard a few rumors about what could be in store for the iPhone 13 later this year, and there's now a new piece of next-gen tech that we can add to the list of potential upgrades: vapor chamber cooling.
As per well-known Apple analyst Ming-Chi Kuo, via AppleInsider, Apple is "aggressively testing" the technology to include it in future iPhones – though as yet it's not clear whether or not it'll be ready in time for the 2021 handsets.
The cooling system is essentially a miniaturized version of those seen on high-end gaming rigs. Water or another kind of liquid is evaporated by the heat coming from key internal components, with the thermal energy then spread out through the whole of the casing.
The improved cooling means less risk of overheating, and potentially faster speeds for driving apps and graphics on screen. According to Kuo, Apple has been working on the tech for some time, though it hasn't yet been deemed to be of a high enough standard to include in the company's smartphones.
Keeping cool
Vapor chambers on smartphones aren't actually new – Huawei included one in the Mate 20 X, for example, and we know that Microsoft has been exploring the concept as a potential option for keeping its mobile devices running cooler.
Especially under extended periods of high stress – so in games and other demanding apps – CPUs and GPUs will sometimes have to throttle themselves in order to keep the components from overheating and causing a system crash.
More advanced cooling would help solve that problem, keeping the iPhone cool to the touch no matter how it was being used. With no official word from Apple though, we may have to wait until September to see if it gets included in the iPhone 13.
Other changes being tipped to arrive with the iPhone 13 include the introduction of an in-screen fingerprint sensor, which would presumably mean Touch ID is coming back too. The same source suggests the Lightning port could be ditched as well.