AMD Radeon RX 6900 XT, 6800, 6800 XT Price and Release Date Announced
AMD has unveiled three new graphics cards under the Radeon RX 6000 series: AMD Radeon RX 6800, AMD Radeon RX 6800 XT, and its new flagship AMD Radeon RX 6900 XT. The last of them is the fastest gaming graphics card AMD has ever developed, the American giant claimed in its announcement. The first two — RX 6800 and RX 6800 XT — will be available November 18 at $579 (about Rs. 43,000) and $649 (about Rs. 48,000) respectively, with the RX 6900 XT following December 8 for $999 (about Rs. 74,000). India prices have not been revealed and are expected closer to launch date, which should be in line with the global launch.
The three new AMD Radeon RX 6000 series graphics cards go up against Nvidia's GeForce RTX 3000 series, which were announced in early September and rolled out later that month globally, including India. The GeForce RTX 3000 series starts at $499/ Rs. 51,000 (for the RTX 3070) and goes up to $1,499/ Rs. 1,52,000 (for the RTX 3090, Nvidia's new flagship). If AMD too sticks to the $1 = Rs. 100 price conversion strategy like Nvidia (and many others by now) — this is thanks to local taxes and import duties — expect the AMD Radeon RX 6000 series to cost between Rs. 58,000 – Rs. 1,00,000.
Though AMD's new graphics cards have a higher starting price point ($579 for RX 6800 vs $499 for RTX 3070), it's undercutting Nvidia elsewhere: $649 for RX 6800 XT vs $699 for RTX 3080, and $999 for RX 6900 XT vs $1,499 for GeForce RTX 3090. The last of them is especially going to make heads turn, with a 33 percent difference between the price of their respective flagships. Of course, it's impossible to say at this point if performance will be comparable. AMD has a lot of new bells and whistles it's touting for the Radeon RX 6000 series.
First up, there's the new AMD RDNA 2 gaming architecture — it's also being used in both next-gen consoles, PlayStation 5 and Xbox Series S/X, though only the latter will have "full hardware support" for all its capabilities — which promises to deliver two times the performance in select games, even though it's still using the 7-nanometre transistor size. That's a bit of a cherry-picked number, as it compares the RX 6900 XT to RX 5700 XT (which uses AMD RDNA).
What does RNDNA 2 offer? Improved energy efficiency, reduced latency (thanks to AMD Infinity Cache), and 30 percent frequency boost at the same power level. There's also support for DirectX 12 Ultimate API that was previously limited to Nvidia GPUs. It allows for ray-tracing (real-time lighting, shadows and reflections) and variable rate shading. AMD says that developers can aim for both quality and performance when this is combined with its own AMD FidelityFX, a collection of lighting, shadow and reflection effects that help with hybrid rendering.
Additionally, the AMD Radeon RX 6000 series also supports AMD Smart Access Memory (this only works if you also have an AMD Ryzen 5000 series CPU and AMD B550/ X570 motherboard), Microsoft DirectStorage (for faster loading times and high-quality textures), Radeon Software Performance Tuning presets (one-click settings including "Rage Mode" stable overclocking), and Radeon Anti-Lag (quicker response times).
The one drawback is an AMD equivalent of Nvidia's DLSS: deep learning super sampling. With DLSS, Nvidia GPUs render fewer pixels and then use "AI" to upsample them to higher resolutions. This decreases the load on RTX 3000 series while still allowing for close to native resolution quality. AMD has a tech of its own called Super Resolution, but it hasn't provided any details as it's still in the works and won't be available for several months after the launch of Radeon RX 6000 series. This also means AMD's ray-tracing won't be on the same level as Nvidia's for now.
In a prepared statement, AMD graphics' corporate VP and GM Scott Herkelman said: "Today's announcement is the culmination of years of R&D focused on bringing the best of AMD Radeon graphics to the enthusiast and ultra-enthusiast gaming markets, and represents a major evolution in PC gaming. The new AMD Radeon RX 6800, RX 6800 XT and RX 6900 XT graphics cards deliver world class 4K and 1440p performance in major AAA titles, new levels of immersion with breathtaking life-like visuals, and must-have features that provide the ultimate gaming experiences."
The AMD Radeon RX 6000 series will begin roll-out in November, with cards offered by AMD, in addition to its partners in ASRock, ASUS, Gigabyte, MSI, PowerColor, Sapphire, and XFX.
Source:- Gadgets 360
Get this large 75-inch HiSense 4K TV with Android TV for 40% off! – XDA Developers
Your TV is probably the centerpiece of your living room. It gives all of your family members a place to consume media and entertainment. And it's definitely one of many things that you probably don't want to cheap out on: after all, a TV can last you several years. At my household, we got our current TV by the end of 2009, and while it's screaming for an upgrade now, it lived a very fulfilling 11-year lifespan. If you're in the market for a new TV, Hisense has an amazing option that measures in at 75 inches. It usually retails for $1,000, but you can get it right now for just $600.
The 75-inch diagonal size means that all content you display through it is going to look big, bold, and beautiful, and the 4K resolution is as good as it gets right now, ensuring that your content looks vivid despite the display's massive size. It's also HDR-compatible, so colors won't be an issue with this TV either. But probably its biggest selling point is the fact that it supports Android TV, meaning that you can watch content on platforms such as Netflix and Disney+, stream music, watch YouTube videos, and much more without having to buy an external device or dongle. All of the action takes place right from the TV.
Of course, if you do want to connect external devices, you can do so, as devices such as the new Chromecast with Google TV as well as consoles like the PlayStation 5 and the Xbox Series X can take full advantage of the TV's 4K resolution display and HDR certification. It's definitely ought to provide you an amazing experience for what you're paying. And for $600, it's a lot of TV in not that high of a price, especially when you consider these TVs normally retail for $1000. Go ahead and get yours while stocks last!
Top Stories: Black Friday Deals, Redesigned MacBooks, Hands-On With Apple's M1 Macs – MacRumors
With Apple's holiday hardware lineup seemingly all set, attention this week turned to the shopping end of things with Apple and other retailers rolling out their Black Friday deals.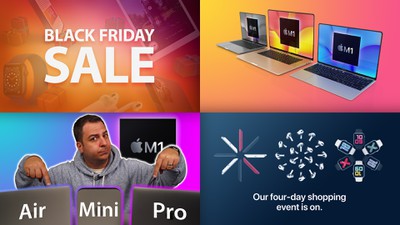 That wasn't the only news this week, however, as we've continued to learn more about Apple's new M1-based Macs and we've even heard some fresh rumors about redesigned Mac notebooks coming next year, so read on below for details on the biggest stories of the week!
Black Friday Deals on Apple Products Continue: AirPods, M1 Macs, Apple Watch Series 6, iPads, and More
There was a lot of focus this week on Black Friday, the traditional kickoff to the holiday shopping season, and there were a number of solid deals to be had on AirPods, Apple Watch, and more, including some modest discounts on Apple's latest M1-based Macs.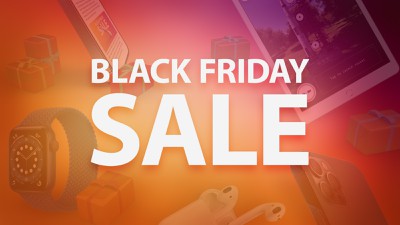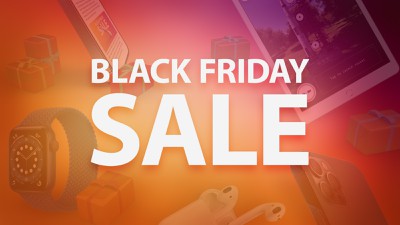 Many of the deals are continuing through the weekend and even into next week, so if you haven't yet taken advantage of the opportunity, check out our Black Friday roundup, our top picks post, and our other coverage.
Apple Offering Up to $150 Gift Card With Select Products on Black Friday Through Cyber Monday
As usual, Apple doesn't have the best deals for Black Friday, offering bonus Apple gift cards with the purchase of select products rather than straight cash discounts.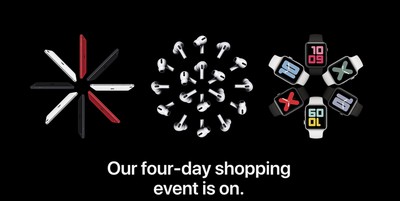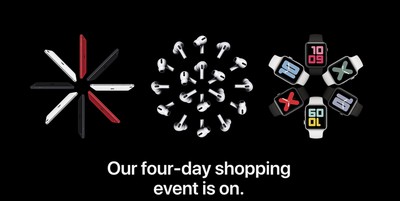 Apple's four-day shopping event runs through Monday, and while the gift card offer isn't valid on Apple's latest products, there are a few solid deals like a $100 gift card with the purchase of a full-size HomePod.
M1 Macs Hands-On Comparison: MacBook Air vs. 13-Inch MacBook Pro vs. Mac Mini
Apple's new Macs with the M1 chip began arriving to customers earlier this month, but if you're still trying to decide on which one to buy, we've put together a hands-on comparison video for the machines.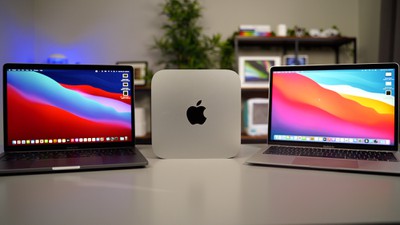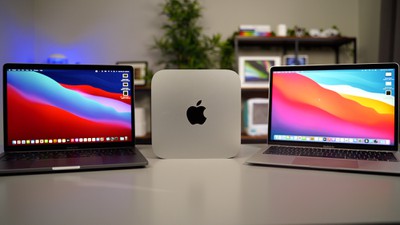 Given that they share Apple's M1 chip, all three Macs deliver breakthrough performance compared to their Intel-based equivalents, and benchmark results show they even outperform the highest-end 16-inch MacBook Pro.
In our tests, even the base model MacBook Air with 8GB delivered very fast performance, making it a suitable option for most customers. The new 13-inch MacBook Pro has an extra GPU core enabled, a brighter display, better speakers, and a fan, for those considering going up a level. And of course, the Mac mini is the ideal choice for desktop users.
Redesigned MacBooks With Apple Silicon Expected to Launch in Second Half of 2021
Apple plans to release additional MacBook models with Apple Silicon in the second half of 2021, according to analyst Ming-Chi Kuo, as part of the company's two-year transition away from Intel processors.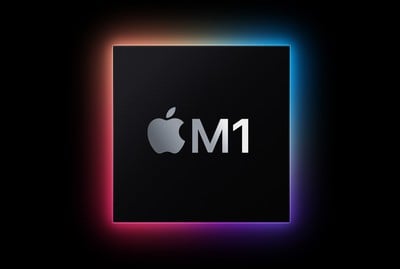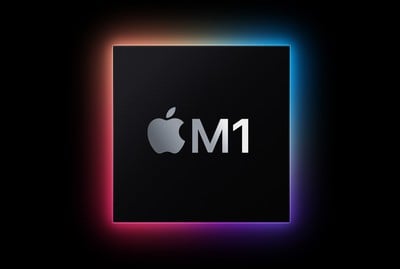 Kuo said that these MacBook models will feature a new design, and reliable leaked "L0vetodream" says that the redesign is not only for Apple Silicon models, suggesting we may also see new Intel-based models.
Kuo did not specify which MacBook models will be getting redesigns, but he previously claimed that redesigned 14-inch and 16-inch MacBook Pro models with Apple Silicon and an all-new design would launch in the late second quarter or third quarter of 2021. A redesigned 24-inch iMac and a smaller version of the Mac Pro have also been rumored.
Kuo also expects third-generation AirPods to launch in the late second quarter of 2021. He has previously claimed that the design of these AirPods will be "similar to AirPods Pro," but likely without active noise cancellation.
Video Demos Performance Differences Between 8GB and 16GB Apple M1 MacBook Pro
All of the M1 Mac models use essentially the same M1 chip, so the upgrade options are limited to SSD storage space and RAM. We haven't seen many comparisons that demonstrate the difference between a machine with 8GB RAM and the upgraded 16GB RAM option, but Max Tech recently shared a video highlighting the performance differences between an 8GB MacBook Pro and a 16GB MacBook Pro.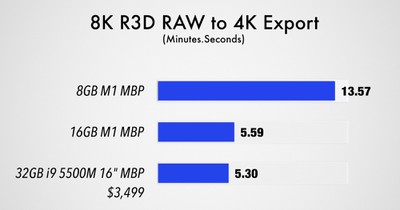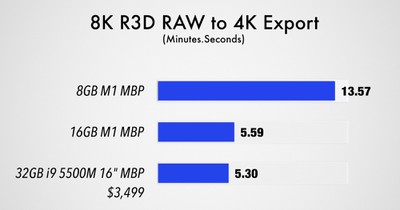 The video includes a series of benchmark tests, ranging from Geekbench and Cinebench to RAW exporting tests. Geekbench and Cinebench benchmarks didn't demonstrate a difference in performance between the 8GB and 16GB models, but other tests designed to maximize RAM usage did show some differences.
And if you're still on the fence about whether to get one of the new M1-based 13-inch MacBook Pro models or stick with a tried-and-true Intel-based model, make sure to check out our buyer's guide to help understand the differences.
Each week, we publish an email newsletter like this highlighting the top Apple stories, making it a great way to get a bite-sized recap of the week hitting all of the major topics we've covered and tying together related stories for a big-picture view.
So if you want to have top stories like the above recap delivered to your email inbox each week, subscribe to our newsletter!
19 Black Friday Furniture Sales To Shop Before They're Over – Forbes
Black Friday weekend is here and, with it, an opportunity to save big on new furniture. Whether you're looking to give your bedroom a refresh or want to invest in an ergonomic chair for your home office, there are some amazing Black Friday furniture deals to be had this weekend. In terms of how much you can save, we're seeing deals of up to 50% off sitewide, and some retailers are offering special promos for additional savings, including limited time flash sales.
Tip: Bookmark this page for easy access to the best Black Friday and Cyber Monday furniture sales. We'll be updating it frequently with the latest deals and info from more retailers.
For discounts on everything from velvet sofas to snazzy bar carts to dining room tables that can double as workspace for the entire family, we've sussed out the best Black Friday furniture sales to shop right now.
Psst: Want more Black Friday? You can jump to our guides for Target Black Friday deals, Kohl's Black Friday deals, Best Buy Black Friday deals and everything we know about the best Black Friday sales you can shop so far.
The Best Black Friday 2020 Furniture Sales
Got a tip for a great Black Friday or Cyber Monday deal? You can share it with our Forbes Shopping editorial team via this webform.