Amid tech turmoil, celebration at global electronics show – Egypt Independent
The Consumer Electronics Show opening Tuesday offers a chance to showcase the newest and shiniest gadgetry, looking past the turmoil engulfing the global technology industry.
The annual Las Vegas gathering with more than 4,500 exhibitors brings out about 175,000 attendees searching for innovations of the future.
For an industry facing unprecedented turbulence, the hope is that what happens in Vegas does not stay in Vegas after it closes on Friday, but filters into the world where consumers can adopt new technologies for health, communication, transportation, the home and lifestyles.
The show opens against the backdrop of mounting concerns on how data gathered from connected devices can be exploited by marketers, governments and hackers. There has also been a wave of attacks from politicians and activists against dominant tech platforms, as well as intense trade frictions between the world's economic and technology powers, the United States and China.
Roger Kay, an analyst with Endpoint Technologies Associates, said consumers are slowly coming to terms with the digital world and its privacy tradeoffs, and still appear to be driven toward new gadgetry.
"People always want to see a shiny new object," Kay said.
"I think people are going to adjust to this world and adopt the technology that comes along that suits them."
CES 2020 will feature devices infused with artificial intelligence for cars, homes, smart cities and for personal health, with many gadgets embracing voice assistants from Amazon, Google and others.
"We will see AI and apps being used to make people's lives easier, such as speech recognition and object recognition," said Sarah Brown of the Consumer Technology Association, which organizes the show that includes media previews Sunday and Monday.
"You will see that across the entire CES — AI embedded in all these technologies."
Trade and industry attendees will see wearables offering more precise health monitoring, for both athletes and seniors; cars with better computer vision to avoid accidents; televisions designed as smart home hubs; and robots with features to help understand or express emotion.
A series of panel discussions will also explore questions around consumer privacy, the importance of 5G wireless, technology for travel and tourism, the promise of quantum computing and how lifestyles will change in "smart cities."
– Emotional issues –
Some of the new CES gadgets will collect and analyze data such as facial expressions and tone of voice — creating the opportunity for more personalized services, but with risks as well.
This could mean a robot might be a better personal companion for the elderly, and a vehicle may adapt to signs of driver fatigue or impairment.
According to a report by the consulting firm Accenture, emotional data "is reaching a tipping point of opportunity" for firms which can decode human emotions for marketing, market research and political polling purposes.
"Emotional data will challenge companies because reading people's emotions is a delicate business," an Accenture report said. "Emotions are highly personal, and users will have concerns about privacy invasion, security breaches, emotional manipulation, and bias."
– US-China row on display –
Although CES is not about politics, it takes place while US-China tensions simmer over trade, tariffs, industrial espionage and national security.
But China will still represent the largest non-US delegation at CES, with hundreds of exhibitors including Huawei, the smartphone and infrastructure giant which has been blacklisted by Washington over national security concerns.
"In terms of exhibit space, Chinese space is down slightly from last year, but most of the major exhibitors are returning and some even upping size of presence," Brown said.
Simon Bryant of Futuresource Consulting said Chinese firms see the show as an important opportunity to demonstrate their ability to compete globally with Silicon Valley.
"Chinese firms are looking at places like Latin America and Europe, where they have enormous opportunities," Bryant said.
CES offers big Chinese tech firms like Baidu the chance to show their digital assistant that compete with those of Amazon and Google, for example.
"The Chinese tech companies are very aggressive," he said. "Their domestic market is saturated, and they need to grow outside China, but not necessarily in the US market."
Image: GETTY IMAGES/AFP/File / ALEX WONG Robots will be a big part of the 2020 Consumer Electronics Show, a celebration of innovation for a sector undergoing turbulence
Samsung Galaxy Note series will be axed eventually, but probably not next year – PhoneArena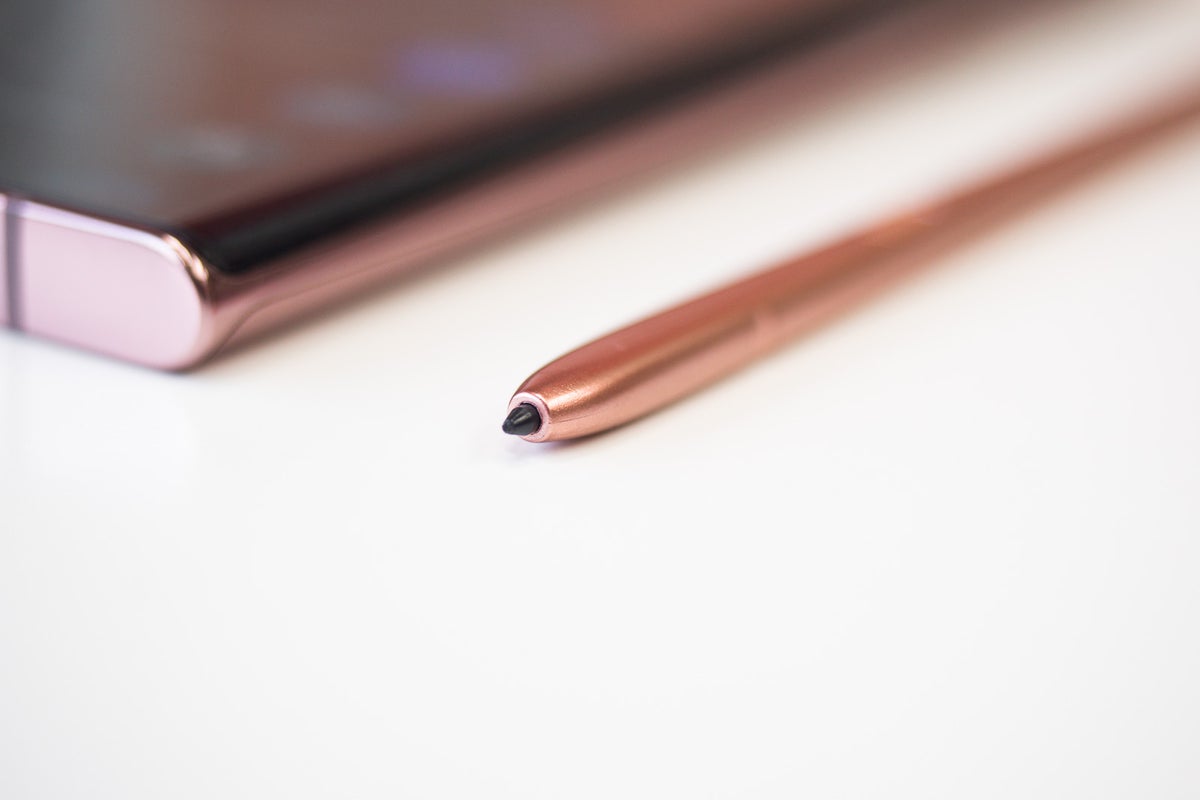 Next year's Samsung Galaxy Note 21 could be the last phone in the series, says a leaker.
Rumors have been circulating for quite some time that Samsung will
eventually merge
the Galaxy Note and S lines. The biggest differentiator between the two is the S Pen, and when reports claiming
Galaxy S21
will gain stylus integration emerged, those rumors
resurfaced
.
Samsung typically launches the S series smartphones in the first half of the year and the Note phones in the latter half. The company apparently wants to de-emphasize these flagships to sell more of its foldable Galaxy Z series phones.
Thus, it's likely that the Galaxy Note series will live another year, and this has also been backed up by display industry insider Ross Young.
The Galaxy Note 21 will apparently arrive in September 2021 and it will be unveiled alongside the Galaxy Z Fold 3 during an event that may take place in
June
.
The tipster goes on to say that the Z Fold 3 will be the star of the show, and if previous reports are to go by, the bendable phone will
also offer S Pen compatibly
.
We may also see Samsung release a relatively affordable foldable phone in 2021 to attract more consumers.
In a nutshell, 2021 could be the year when Samsung starts to lay the groundwork for replacing the Note series with the Z lineup.
M1 MacBook and Apple Watch with new design reportedly coming in 2021 – MobileSyrup
Despite releasing three new Mac devices with its own proprietary ARM-based M1 chip — the MacBook Air, 13-inch MacBook Pro and Mac mini — the computers look identical to their Intel counterparts.
According to Ming-Chi Kuo, an often reliable KGI Securities analyst, Apple is preparing to redesign its MacBook lineup and the Apple Watch in the second half of 2021. It's unclear if the M1-powered Mac mini will also get a redesign.
Beyond stating that a new design is coming, Kuo doesn't go into further detail regarding Apple's forthcoming M1 Mac and the Apple Watch aesthetic change. It makes sense for Apple to finally shift the look of the Apple Watch given that apart from reducing its bezels with the release of the Apple Watch Series 5, it's featured nearly the same design since its launch in 2015.
Kuo also states that Apple is experiencing better than expected demand for the iPhone 12 Pro and iPhone 12 Pro Max, and weaker sales of the iPhone 12 and the iPhone 12 mini. On the iPad side of things, Kuo says that the new iPad Air is selling well, and that 5G and mini-LED displays are coming to Apple's tablet line in 2021.
On a less positive note for Apple, Kuo says that AirPod shipments are lower than initially estimated, amounting to a five to 10 percent decrease year-over-year. Finally, Kuo says that Apple's often-rumoured AirPods 3 have been delayed from an early 2021 release to an April to June release window.
Source: MacRumors
Reliable Leaker Suggests Redesigned MacBooks in 2021 Will Include Both Apple Silicon and Intel Models – MacRumors
Reliable leaker known as "L0vetodream" has today suggested on Twitter that redesigned MacBooks coming in the second half of 2021 will include models with both Apple Silicon chips and Intel processors.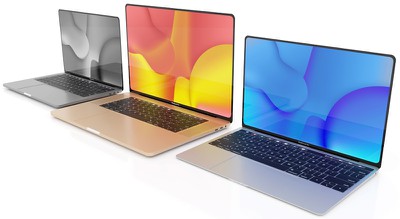 The brief Tweet came in response to a MacRumors article from earlier today, which outlined a report from Ming-Chi Kuo claiming that Apple plans to release redesigned MacBook models with ‌Apple Silicon‌ in the second half of 2021.
L0vetodream simply says that the MacBook redesigns expected in the second half of 2021 will not be only for ‌Apple Silicon‌ models, implying that the redesigns will also come to new Intel-based MacBooks.
Apple just released its first ‌Apple Silicon‌ Macs, which include the MacBook Air and lower-end configurations of the 13-inch ‌MacBook Air‌ and Mac mini. While the new MacBook Pro and ‌Mac mini‌ still have a few shortcomings relative to their more expensive Intel counterparts, they are demonstrating better performance in a number of core benchmarks, even matching or outperforming higher-end machines like the 16-inch MacBook Pro in some tasks.
As a result, L0vetodream's claim is a bit curious given that these rumored redesigned MacBooks are still more than six months away, which gives Apple time to improve the performance of ‌Apple Silicon‌ even further.
In announcing the transition to ‌Apple Silicon‌ chips for the Mac at WWDC in June, Apple said that the transition to ‌Apple Silicon‌ would take about two years and that new Macs with Intel processors were still in the pipeline.
We've already seen a few of those with updated 27-inch iMac models in August, and so many have assumed based on the competitive performance of Apple's M1 chip that most of Apple's Macs will be quickly moving solely to ‌Apple Silicon‌, with only specialized models like the Mac Pro and iMac Pro perhaps taking the full two years to make the transition.