Apple, Amazon and Google's smart home alliance has one fatal flaw – Wired.co.uk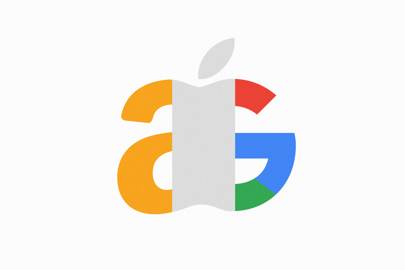 The smart home is a mess, and now the biggest names in the business are joining forces to tidy it up. Apple, Amazon, Google, and the Zigbee Alliance have announced they're forming what can best be described as The Smart Home Avengers, with an endgame of having all your smart home gadgets play together. After years of the three big tech companies laying out competing visions for their smart home ecosystems, though, this new team-up is an admission; Amazon, Google and Apple have each failed to make this work on their own terms.
The coalition says it will build a new connectivity standard based on Internet Protocol (IP) to ensure different devices from different manufacturers can talk to one another. As the group put it in its announcement: "smart home devices should be secure, reliable, and seamless to use." Project Connected Home over IP (apparently the best name these titans of industry could come up with) at least sets out its goals plainly: you should be able to buy any smart home gadget safe in the knowledge it will talk to every other device in your home, securely. The fact it's based on IP means you should, in theory, be able to connect everything to the internet, rather than going through a hub.
This alliance may be critical to the future of the smart home, and proof that no single company has managed to dominate this space. We've seen these types of unions form and fall by the wayside, but the fact that Apple, Google and Amazon are all sat at the same table provides some hope – and an acknowledgement that everyone has failed to own this space.
Apple has generally kept its distance from the other two companies, choosing to walk a more privacy-conscious path with HomeKit. But this has been a double-edged sword, as stricter security demands on device partners have stymied the levels of growth enjoyed by Amazon and Google. For example, Apple demands that some processing takes place locally on an iPhone running its Home app or a smart speaker-hub like the HomePod, limiting how much gets shared to the cloud.
The announcement of the Working Group failed to address these questions. For example, will there still be different requirements for hardware partners when working with Apple HomeKit? There's clearly a tension between the way Apple operates and the way Amazon and Google do, and it will be interesting to see if the Project Connected Home over IP group is able to reconcile these differences.
Amazon's Alexa and Google Assistant use a cloud-to-cloud protocol, while Apple demands much of HomeKit's communications to take place locally and this decision has already had major repercussions for both the competency (of, for instance, Siri) and the privacy complications that come from placing voice assistant-accessing microphones in people's homes.
It's likely that this new standard, however it shakes out, will need to satisfy some of Apple's existing HomeKit requirements, which is good news for all smart home users in the long term. But it's also worth noting that Apple could benefit the most from joining this alliance, as despite having huge reach with iOS, it currently trails the other two in the number of devices on offer. It's also yet to launch its own budget smart speaker.
Apple has been reticent to open up its smart home in the same way as rivals. Amazon and Google have built businesses on collecting user data, and see the smart home as an extension of how they learn about our behaviour and spending habits. Apple is less interested in this and has instead prided itself on putting privacy first at the expense of aggressive growth.
Take HomeKit Secure Video, its new way to encrypt all videos on a HomeKit hub and secure them in the cloud – it's one way for Apple to take steps forward while keeping its focus on privacy. How will Project Connected Home over IP affect initiatives like this? These are all questions yet to be answered and while current Apple HomeKit users won't be affected, even the fact of Apple's involvement signals that the Amazon-Google approach may already have won.
Zigbee Alliance also brings A-lister board members including Ikea, Samsung, and Signify, creator of Philips Hue. Seeing Zigbee's name on the list is especially encouraging: not only does it have major names attached, it has a huge vested interest in the future of smart home interoperability – more so, in fact, than Apple, Amazon or Google.
But more names means more pieces to try and fit together. Apple has its HomeKit platform; Amazon has Alexa; and Google says it's bringing Thread, Wave and the Google Assistant to the party. (No mention of Brillo – RIP). Meanwhile, the Zigbee protocol, which in the latest version creates an encrypted mesh network operating at 2.4GHz, is already used in devices from Philips Hue, and even some Amazon Echo speakers.
In a press release, Apple said the planned protocol will "complement existing technologies," suggesting the plan isn't to eliminate any of the above mentioned standards but find a new common ground between them.
The group will first focus on physical safety devices such as smart locks, connected smoke alarms, smart plugs, security systems and heating/air conditioning devices. Yes, it probably means you'll need to buy new devices that take advantage of the protocol, but don't expect those to start hitting the market until 2021 at the earliest. While it's clear the next 18 months will involve considerable compromises, it's clear that this will soon be close to mandatory for anyone looking to work in the smart home space.
"I say there is little risk for the three ecosystems because this interoperability will not necessarily impact which ecosystem consumers will pick," says Carolina Milanesi, analyst at Creative Strategies. "The opportunity in the smart home is still huge and lowering the barrier of entry for mass market consumers starts with better interoperability, consistency of experience when it comes to set up, updates and so on and of course security. We now need to see if the promise of having something in place next year is fulfilled."
More great stories from WIRED
? SUVs are worse for the planet than anyone realised
⏲️ Science says we should work shorter hours in winter
? The illegal trade of Siberian mammoth tusks revealed
? I ditched Google for DuckDuckGo. Here's why you should too
? How to use psychology to get people to answer your emails
Google's Making It Easier to Sync Photos, Wi-Fi Passwords to Chromebooks – PCMag
Google is taking a few pages from Apple's playbook with the release of Chrome OS 103.
The company says(Opens in a new window) the operating system update will introduce the ability to automatically sync photos and share Wi-Fi settings between a Chromebook and a paired Android smartphone. The former sounds a lot like iCloud Photos, which syncs images between Apple devices, but Google is actually planning to make the feature a lot more powerful than its competitor's offering.
"With the latest update, you'll now also have instant access to the latest photos you took on your phone — even if you're offline," Google says. "After taking a picture on your phone, it will automatically appear within Phone Hub on your laptop under 'recent photos.' Just click on the image to download it, then it's ready to be added to a document or email."
The company's answer to sharing Wi-Fi settings between devices seems a bit less compelling. Google says that users will have to follow a multi-step process on their Android phone to share the information to a nearby Chromebook; Apple's offering prompts users to share a Wi-Fi password if their device is unlocked and connected to the network in question.
But Google has another trick planned for Chrome OS. It's called Fast Pair, and the company says that it will allow Chromebooks to "automatically detect when a new pair of Bluetooth headphones are on, are nearby, and are ready to be set up." The devices can then be paired with a single press (or tap) on a pop-up that appears whenever those conditions are met.
Recommended by Our Editors
"Whether you want to use new headphones to watch a video, join a virtual meeting or listen to music, Fast Pair will make it hassle-free," Google says. "This feature will be compatible with hundreds of different headphone models — and counting." The company says that it plans to release Fast Pair in a separate update to Chrome OS "later this summer."
<div x-data="window.newsletters()" x-init="initNewsletter("id":1,"list_id":17768392,"status":"Published","title":"What's New Now","deck":"Your daily dose of the latest tech stories, best new products, and expert advice from the editors of PCMag.","slug":"whats-new-now","courier_list":"Whats New Now","image":"path":"newsletters/17768392.jpg","metadata":"alt_text":"Newsletter image","preview_link":"https://secure.campaigner.com/csb/Public/show/g6xi-2ic7d9–yc5d1-gj9dvtq8","contextual_title":"Get Our Best Stories!","contextual_deck":"Sign up for What's New Now to get our top stories delivered to your inbox every morning.","first_published_at":"2021-09-30T21:30:40.000000Z","published_at":"2022-03-29T17:10:02.000000Z","last_published_at":"2022-03-29T17:09:22.000000Z","created_at":null,"updated_at":"2022-03-29T17:10:02.000000Z")" x-show="showEmailSignUp()" class="rounded bg-gray-lightest text-center md:px-32 md:py-8 p-4 mt-8 container-xs" readability="30.769230769231″>
Get Our Best Stories!
Sign up for What's New Now to get our top stories delivered to your inbox every morning.
This newsletter may contain advertising, deals, or affiliate links. Subscribing to a newsletter indicates your consent to our Terms of Use and Privacy Policy. You may unsubscribe from the newsletters at any time.
Google warns of 'hermit spyware' infecting Android and iOS devices – Mashable
As part of Google's efforts to track the activities of commercial spyware vendors, the company's Threat Analysis Group (TAG) released a report Thursday on spyware campaigns targeting Android and iOS users.
Google TAG researchers Benoit Sevens and Clement Lecigne go into detail about the use of entrepreneurial grade spyware dubbed "Hermit." This sophisticated spyware tool allows attackers to steal data, private messages and make phone calls. In their report, TAG researchers attributed Hermit to RCS Labs, a commercial spyware vendor based in Italy.
Hermit poses many significant dangers. Due to its modularity, Hermit is quite customizable, allowing the functions of the spyware to be altered to the will of its user. Once fully situated on a target's phone, attackers can harvest sensitive information such as call logs, contacts, photos, precise location, and SMS messages.
Sevens and Lecigne's full report details the ways in which attackers can access both Android and iOS devices through the use of clever tricks and drive-by attacks. Potential targets of this scam will have their data disabled through their ISP carrier before sending a malicious link via text to get them to 'fix' the issue. If that doesn't work, targets will be tricked into downloading malicious apps masqueraded as messaging applications.
Just last week, cybersecurity firm Lookout reported the use of Hermit by agents working in the governments of Kazakhstan, Syria, and Italy. Google has already identified victims in these countries, stating that "TAG is actively tracking more than 30 vendors with varying levels of sophistication and public exposure selling exploits or surveillance capabilities to government-backed actors."
The Milan-based company claims to provide "law enforcement agencies worldwide with cutting-edge technological solutions and technical support in the field of lawful interception for more than twenty years." More than 10,000 intercepted targets are purported to be handled daily in Europe alone.
When reached out for comment by The Hacker News, RCS Labs said its "core business is the design, production, and implementation of software platforms dedicated to lawful interception, forensic intelligence, and data analysis" and that it "helps law enforcement prevent and investigate serious crimes such as acts of terrorism, drug trafficking, organized crime, child abuse, and corruption."
Still, the news of the spyware being used by state government agents is concerning. Not only does it erode trust in the safety of the internet but it also puts at risk the lives of anyone a government considers an enemy of the state such as dissidents, journalists, human rights workers, and opposition party politicians.
"Tackling the harmful practices of the commercial surveillance industry will require a robust, comprehensive approach that includes cooperation among threat intelligence teams, network defenders, academic researchers, governments, and technology platforms," Google TAG researchers wrote. "We look forward to continuing our work in this space and advancing the safety and security of our users around the world."
iPhone, Android users ALERT! Google warns of Italian spyware out to hack your phone – HT Tech
An Italian company's hacking tools were used to spy on Apple Inc (AAPL.O) and Android smartphones in Italy and Kazakhstan, informs Google. Check details here.
In a shocking development it has been revealed that your iPhone and Android phones are at risk. As per the information a tool has been developed to spy on personal messages and contacts of the targeted devices. Alphabet Inc's Google has said in a report that an Italian company's hacking tools were used to spy on Apple Inc and Android smartphones in Italy and Kazakhstan. According to the report, Milan-based RCS Lab, whose website claims European law enforcement agencies as clients, developed tools to spy on private messages and contacts of the targeted devices. However, Google said it had taken steps to protect users of its Android operating system and alerted them about the spyware.
"These vendors are enabling the proliferation of dangerous hacking tools and arming governments that would not be able to develop these capabilities in-house," Google said. According to a report by Reuters, commenting on the issue, an Apple spokesperson said the company had revoked all known accounts and certificates associated with this hacking campaign. RCS Lab said its products and services comply with European rules and help law enforcement agencies investigate crimes.
Also read:
Looking for a smartphone? To check mobile finder click here.
Also Read: 5 million Facebook accounts in danger! This phishing scam will steal your money- how it works
Reuters was further informed via an email, "RCS Lab personnel are not exposed, nor participate in any activities conducted by the relevant customers." RCS Lab further said that it condemned any abuse of its products.
It can be known that the global industry making spyware for governments has been growing, with more companies developing interception tools for law enforcement. Anti-surveillance activists accuse them of aiding governments that in some cases use such tools to crack down on human rights and civil rights, said Reuters in a report.
Also Read: Google Workspace will NOT be Free anymore; here are top 5 alternatives
As per the report, the industry came under a global spotlight when the Israeli surveillance firm NSO's Pegasus spyware was in recent years found to have been used by multiple governments to spy on journalists, activists, and dissidents.
Though not as stealthy as Pegasus, RCS Lab's tool can still be used to read messages and view passwords, said Bill Marczak, a security researcher with digital watchdog Citizen Lab. "This shows that even though these devices are ubiquitous, there's still a long way to go in securing them against these powerful attacks," he was quoted as saying by Reuters.