Are Real Estate Taxes And Property Taxes The Same? – RE/MAX News
Taking that first step on the real estate ladder can mean a steep learning curve when it comes to financial terms and how they affect you. One common area of confusion for those entering into the real estate market is the terms real estate and property taxes, which are often used interchangeably. So the real question is, are "real estate taxes" and "property taxes" the same?
In Short, Yes.
Real estate is a type of property tax.
Property tax is an annually billed tax paid on property owned by an individual or an entity. A property tax is one of three taxes that a household pays in Canada: property tax, sales tax and income tax.
While a property tax does apply to real estate, it can be applied to items other than real estate depending on your jurisdictions' laws. These items can include larger possessions such as a car or boat. That said, the most common property tax is that which is paid on real estate, which is why the terms property tax and real estate tax can both be used in reference to the taxes paid on real estate.
However, the term real estate can't be used in reference to property tax that is paid on items that are, of course, not real estate.
How Are Property Taxes Calculated?
When researching property taxes – what they are and how they will affect your finances – you may come across the terms mill rate and mill levy. These terms relate to how your real estate tax is calculated. The mill levy is the tax rate imposed on your property value, with one 'mill' representing one-tenth of one cent. This means that if real estate is valued at $400,000, the associated mill rate would be $400. This then applies to the overall value of the jurisdiction and helps determine how much revenue is needed in order to run necessary functions for the community. This revenue is then passed onto the property owners in the region.
Property taxes are calculated based on the value of the real estate property, both the land itself and any buildings on it. A property tax is a combined rate for both municipal and provincial property tax rates. The rate is determined based on the value of the property and whether the real estate falls under the residential or non-residential category.
After the initial appraisal of the property when purchased, an assessment by an official tax assessor visits the property every one to five years to update the value of the property and adjust the property (or real estate) taxes accordingly. The assessor can determine the property tax and value of the property through three methods: by performing a sales evaluation, following the cost method or estimating the amount of income that would be generated should the property be rented.
A good way to see if your property taxes are reasonable is by checking your tax card for comparable homes and their associated real estate taxes. Reducing your property taxes might be possible by looking for local and regional tax exemptions that apply to your property.
Factors That Can Affect Property Tax Rates
As a function of your local government, governmental changes can affect the rate of your property tax. Some of the common reasons why property tax rates may shift include:
Reductions in governmental revenue from grants or fees. Municipalities rely on the fees and grants allocated to them by provincial and federal governments. If the number of funds allocated changes, municipal property tax rates often shift accordingly to accommodate for this change.
Increases in municipal spending. The flip side of reduced municipal revenue is increased spending. Though opposite in most respects, this scenario also has an effect on the real estate tax rate (almost always an increase).
Failure to pay property taxes. In some municipalities, there are penalties associated with a property owner's inability to pay the mandated taxes. As a result, the owner will often see an increase in the amount of property taxes required either as a function of a fixed penalty or an interest rate on the amount owing. Luckily, this factor is entirely in the hands of the property owner – as long as real estate taxes are paid completely and on time, additional expenses can be avoided.
Exempt properties. Some properties are deemed as exempt from the standard property tax rate for a variety of reasons, but largely because these properties have been deemed as valuable to society and further draw from the income of these properties would have a negative impact on these valuable contributors. Some examples of these properties could be farm residences, hospitals, churches and schools.
There are many other scenarios that could affect the property tax rate within a municipality.
What Is The Purpose of Property Taxes?
To a property owner, real estate taxes can seem like a fair amount of money if you don't know exactly where it's going. However, property taxes paid are another source of income for governmental bodies. The money is then redirected to the various needs throughout the area, such as the construction and maintenance of schools, city amenities, emergency services and more.
When you pay real estate taxes, you are contributing to your community services and infrastructure and, in turn, maintaining or even increasing the value of your home by creating a valuable community.
Staying Aware of Property Taxes
Once you have a strong understanding of property taxes, from how they are calculated to their purpose, the best way to ensure that you are paying the right amount is by staying educated. This means staying up to date with your municipalities changing rates and spending from year to year, finding out about any deductions you might be eligible for and having an active role in the assessment of your property.
Working with RE/MAX means having all the home and property owner resources at your fingertips. From buying and selling tips to housing market outlooks, you can make the most of your real estate decisions with RE/MAX.
Canadian real estate crisis needs private-sector help: CMHC
OTTAWA –
A new report by Canada Mortgage and Housing Corp. says government alone can't solve the country's housing affordability challenges.
The scale of the problem is so large that the private sector must be involved, says the report by CMHC deputy chief economist Aled ab Iorwerth.
The national housing agency says public solutions such as rent subsidies and more social housing are helpful, but more needs to be done.
In a June report, on housing shortages and what the CMHC called an "affordability crisis," the agency estimated that an additional 3.5 million housing units would be required to achieve affordability by 2030.
"To address this imperative, we need more private-sector investment to build more supply in the housing market, particularly in the rental sector," ab Iorwerth said in the report.
The report notes that government incentives can be used to make it more attractive for companies to build additional housing, particularly the rental supply in fast-growing markets including Toronto, Vancouver, Montreal, Victoria and Halifax.
Although housing affordability is most difficult for low-income Canadians, the report notes that prices are out of reach for those with higher incomes as well.
"The housing system is interconnected, so fixing Canada's affordability challenge requires a suite of policies to affect the entire system."
Home prices have eased this year as the real estate market has cooled, but they are coming off record levels earlier in the pandemic.
The report says the imperative of increasing housing supply will be even greater as Canada seeks to attract more immigrants.
This report by The Canadian Press was first published Nov. 28, 2022.
Certus Capital invests Rs 30 cr in EON, a prime real estate project in Mumbai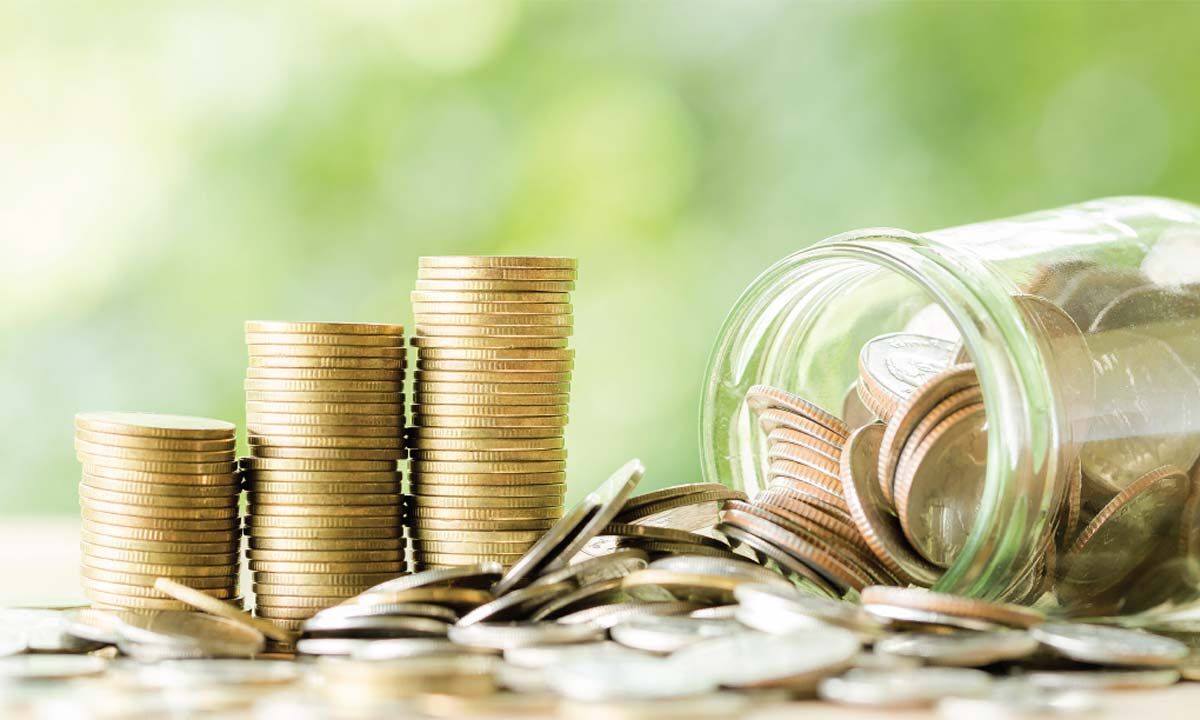 Mumbai, Nov 28 Certus Capital, an institutional real estate investment and advisory company founded by former KKR director Ashish Khandelia, has invested Rs.30 crore in EON One, a residential project located at a prime south central location in Mumbai and being developed by EON group that has 30 years of experience in Mumbai real estate. This secured debt investment opportunity will soon be available for the investors through Earnnest.me, the digital neo-financing platform of Certus Capital.
With this Rs 30 crore investment, investments through Earnnest.me have crossed Rs.100 crore within months after its launch in February 2022.
This is the third deal closed by Earnnest.me in quick succession following Rs.40-crore investment in mid-market residential project being developed by Pune-based real estate development firm Pharande Spaces and another Rs.40-crore investment in Chennai-based real estate company Arun Excello's portfolio of four affordable housing projects.
Commenting on the investment, Ashish Khandelia, founder of Certus Capital and Earnnest.me said, "This investment in EON is a part of Certus Capital's strategy to fund well placed projects being executed by experienced developers in Tier 1 cities. The residential real estate sector is witnessing a stronger demand revival and improved sales. At Earnnest.me, we'll continue to offer carefully selected and diligenced investment opportunities in the real estate sector to our investors."
The company has plans to deploy about Rs 500 crore in FY22-23 in senior secured real estate credit deal through Earnnest.me. As a part of its strategy, Certus Capital takes up 10-15 per cent of each investment to ensure its presence throughout the investment cycle.
So far, more than 200 investors with a minimum investment ticket size of Rs 10 lakh have invested in various such credit opportunities through Earnnest.me. The platform has witnessed over 50 per cent repeat investing interest. It has a diversified clutch of investors which includes real estate professionals, finance experts, family offices, CXOs, UHNI, professionals, etc. Earnnest.me continues to actively evaluate deals across Tier 1 markets including Hyderabad, Bengaluru, Pune, Mumbai and Chennai.
Certus Capital continues to grow its leadership team and has added several senior hires. The company has recently appointed former Deloitte India executive Vishal Singh bolster its institutional investment banking business. The other recent appointments include ex-Piramal Capital executive Gaurav Bhalla as Director and ex-Deloitte India executive Siddharth Pal as Senior Vice President.
Across the twin platforms, Certus Capital is working through investment and advisory deals ranging from Rs 25-1,000 crore.
Certus Capital is also planning to launch its first category-II alternative investment fund (AIF) in 2023.
Since its inception in 2018, Certus Capital has evaluated over Rs.40,000 crore of real estate credit exposure forming part of NBFCs and, housing finance companies. Certus has also advised foreign institutional investors on close to Rs 10,000 crore of closed investments / platform commitments in real estate credit and warehousing space.
Pace of real estate decline finally slowing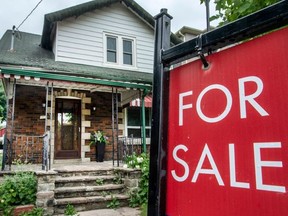 Prices will likely still fall in Toronto, but the decline has begun to slow and expectations are that prices will bottom in the spring.

 
Some areas in the GTA have done better than others.As predicted, areas outside the city where prices skyrocketed once remote work became a possibility are among the hardest hit.

Prices in Cambridge, for example, are off 22%, while London and Brantford have seen an 18% decline. Kitchener-Waterloo, Kawartha Lakes and Hamilton/Burlington have all had a 17% drop in prices.

While Toronto's decline has been 11%, prices are expected to fall further.
Toronto also saw a drop of almost half (49.3%) in numbers of home sales in October versus October 2021, while new listings were down 11.5%.
"The market downturn may be in a late stage, but it doesn't mean things are about to heat up again," said

Robert Hogue, RBC's assistant chief economist, in the report.
"We expect high — and still-rising — interest rates will continue to challenge buyers for some time. This will keep activity quiet for a while longer, even if it stabilizes near current levels."
For those on the sidelines wondering when or if to buy, a Toronto mortgage expert (who prefers not to be named) has some words of wisdom.
For starters, he prefers to keep all the gloom and doom on the down-low.  A correction notwithstanding, real estate remains a solid investment. 
So on the plus side, "with the correction have come reduced prices and reduced closing costs, especially in the GTA," the expert said.
And maybe no bidding war, a
lthough s
ome neighbourhoods have not lost value because the three rules of real estate — location, location, location — never change.
If you're wondering what the bank will lend you for a mortgage, the expert offered a useful rule of thumb: 4.2 times your salary will tell you what you qualify for.
That's provided you don't have a lot of other debt, obviously.
As for figuring out your monthly mortgage payments, calculate $6 per thousand; a $500,000 mortgage will cost $3,000 a month, for example.
The fact that a one-year mortgage is currently at the highest rate and the five-year rate is lower — an inverted yield curve — is a sign of uncertainty.
"For the first time in my career, I'm not telling people what to do. Instead, I'm telling them their options," he said.
As for that swift rise in interest rates tamping down inflation, that's working "to some extent."
The government should have started two years ago and raised rates more slowly, he explained. 
The consensus seems to be that the worst is behind us, "but we're heading into stagnation. Things will level off, but we need stability."
There's very little on the market right now, but the expert's expectation is that things will pick up after March break, when young families will start looking again in earnest.
"The banks aren't taking any chances. Anyone who thinks the banks are just giving money away — no! It's never been tougher to get credit."
Last word: focus on your debt. "I used to say, 'Continue to save.'
"Now I say, 'move from investing to getting rid of debt.'"