Art Beat: RIP, Bill Moysey – Coast Reporter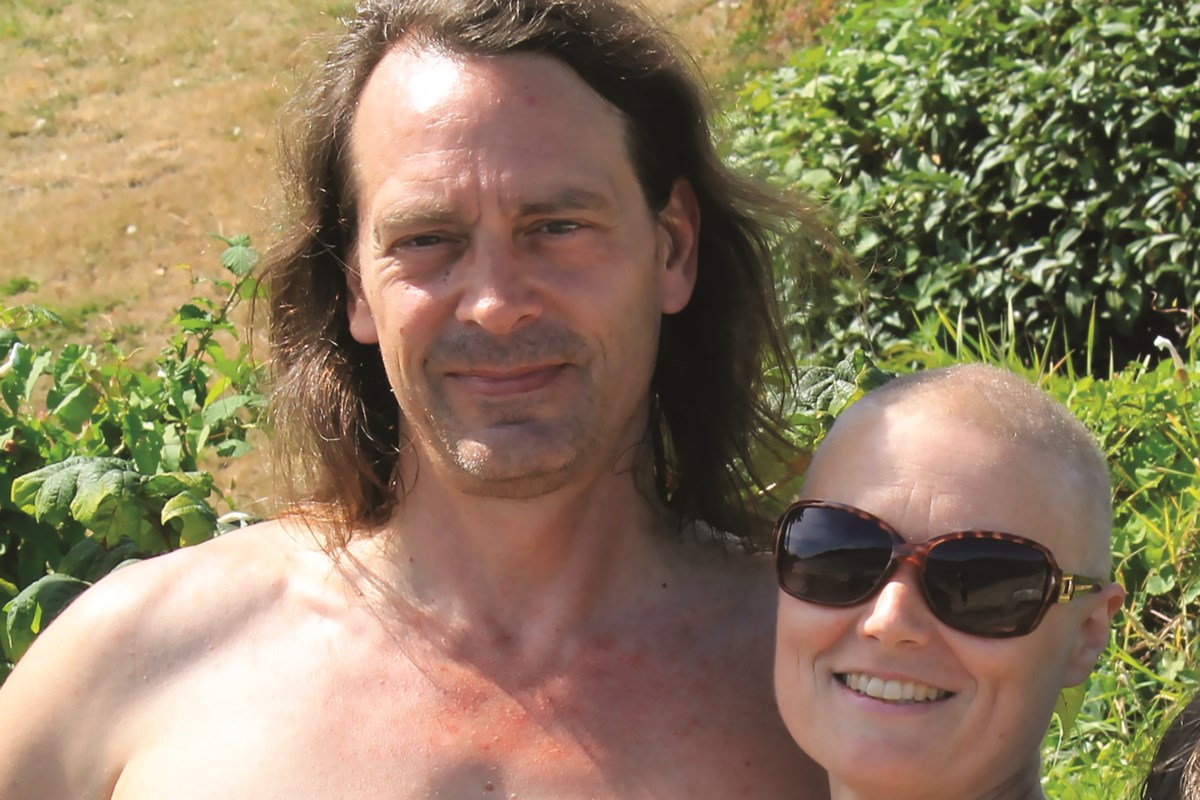 "The indomitable William Moysey, composer, choreographer, sound designer, poet, theatre technician and performer extraordinaire, is gone," his partner Varya Rubin informed Coast Reporter this week. Moysey, 57, of Gibsons, had been ill for some time, but died unexpectedly on Aug. 9, Rubin said. "We are heartbroken. It's hard to imagine our lives without his brilliant mind, unique gifts, passion for life and most of all, his big, beautiful heart," she said. A trouper to the end, Moysey had just finished producing the musical theatre revue, A Little Bit of Broadway, directed by Rubin, which ran at the Heritage Playhouse on Aug. 6 and 7. He leaves Rubin, their son, Lyric, 16, and daughter, Cadence, 14.
Festival available online
The Sunshine Coast Festival of the Written Arts ended last weekend with a Sunday evening concert by local singer-songwriters Keely Halward, Jo Megasonic, Sarah Noni, and Daniel Wesley. Congrats to the organizers who, thanks to the pandemic, had to re-jig the festival's format from a three-day convention of writers and readers into a seven-week set of mini-conventions instead. And it worked. The entire festival will soon be online, for a limited time. Passes for the virtual version are on sale now at writersfestival.ca, with access to all 12 events, which can be viewed from Sept. 15 to 30.
Turning the wheel
Master potter Patricia Forst is offering pottery lessons at her Gibsons studio, for beginners and intermediates, over six Tuesdays, with a choice of mornings or evenings, from Sept. 7 to Oct. 12. Forst is known for her signature, clay wall murals as well as her pottery and will also host a weekend workshop on that form on Sept. 25 and 26. Contact Forst at forststudio.com.
Sheila's show
Gibsons artist Sheila Weaver has a new exhibition of photographs along with a few of her paintings on at One O One Office Supply in Sechelt. Works by Laurie Machale are also on display at the shop, which generously offers its limited wall space to local artists.
Live music
We could fill Art Beat with nothing but live music listings right now. Check out the Coast Reporter Community Calendar and the Coast Cultural Alliance's suncoastarts.com for a more complete rundown.
Here's just a sampling: The Sechelt Summer Music Series has Katrina Bishop followed by The Widdershins on the library lawn stage starting at noon on Saturday, Aug. 21.
The Mystic Paradis ensemble, with vocals, percussion, harp, cello, and a belly dancer, brings an evening of world music to High Beam Dreams on Saturday, Aug. 21 from 6:30 to 9 p.m.
The Sara Fitzpatrick Trio performs "transformative and healing powers of music and groove with original songs and fresh interpretations of standards," at Music in The Landing at Winegarden Park on Saturday, Aug. 21, starting at 6:30.
It's Creek Daze in Roberts Creek on Sunday, Aug. 22 with bands and performers from 11:30 a.m. to 7 p.m. at the Mandala. Slow Sundays up at the library, meanwhile, has another packed lineup from noon to 6 p.m.

Art show in Minto – Wellington Advertiser
HARRISTON – The Minto Arts Council is hosting its first show of the year at the Minto Art Gallery. Showcasing the Saugeen Artist Guild, the show is entitled Reflections from the Saugeen Artists Guild.
This show features multiple works from over 20 artists and includes a variety of styles and mediums, including oil paintings, watercolours, stained glass, mixed media, encaustic, jewelry, photography and works with polymer clay.
"This is truly a very diverse show and we are so proud to be able to bring this to our community," gallery officials state.
The show officially opened Sept. 9 and runs until Oct. 2.
The gallery, located at 88 Mill Street on the third floor of the Harriston branch of the Wellington County Library, is open:
– Tuesdays and Thursdays from 6 to 8pm;
– Wednesdays and Fridays from 2 to 4pm; and
– Saturdays, 11am to 1pm.
Library helps kids make art – Sault Star
Article content
A free four-week art program for children is being offered by Sault Ste. Marie Public Library.
A PDF lesson will be emailed each week. Youngsters have one week to send a photo of their artwork.
A collage will be created featuring student work.
Register by emailing lib.childdk@cityssm.on.ca. Mention online art program in the subject line. Mention the child's name, age and parent email contact.
Lessons start Sept. 28.
'A very fundamental question': Is this the world's oldest example of art? – CTV News
TORONTO —
Famous cave art in France, Indonesia and Spain has long been thought to be the oldest of its kind, but a new study sheds light on Tibetan parietal art that is four times older and may have been created by children.
An international team of researchers came together to determine if the hand and footprints discovered on the Tibetan Plateau were indeed art.
To decide if the sequence of hand and footprints were art, the researchers had to first figure out how these prints got there. The series of five handprints and five footprints, the researchers reported, came from two different people, according to a press release.
Given the slope and that it would have been slippery, the research team ruled out that people would have walked or run across the plateau, which in turn ruled out that these sets of prints may have been a result of people falling.
"It would have been a slippery, sloped surface. You wouldn't really run across it. Somebody didn't fall like that. So why create this arrangement of prints?" Thomas Urban, research scientist in the College of Arts and Sciences and with the Cornell Tree Ring Laboratory, said in a press release.
Urban assisted the research team led by David Zhang of Guangzhou University and co-authored the study.
The team of researchers used uranium-series dating to date the artwork. They believe that the footprints were created by a seven-year-old, while the handprints were by a 12-year-old. They also suspect that these kids were ancient relatives of Neanderthals known as Denisovans.
But what really determines if these handprints and footprints are art?
"These young kids saw this medium and intentionally altered it. We can only speculate beyond that," Urban said. "This could be a kind of performance, a live show, like, somebody says, 'hey, look at me, I've made my handprints over these footprints.'"
For this reason, Urban calls for a broader definition of what is considered art in this context, even if it does rub some the wrong way.
"I think we can make a solid case that this is not utilitarian behaviour. There's something playful, creative, possibly symbolic about this," said Urban. "This gets at a very fundamental question of what it actually means to be human."