Art in 2021: The highlights to hope for – BBC News


.css-94m6rd-HeadingWrapperborder-bottom:solid 1px #BABABA;padding-bottom:1.5rem;.css-94m6rd-HeadingWrapper > *:not([hidden]):not(style) ~ *:not([hidden]):not(style)margin-top:1rem;.css-vk3nhx-ComponentWrappermargin:1.5rem 0;
.css-2y05cd-StyledFigurefont-family:ReithSans,Helvetica,Arial,freesans,sans-serif;font-weight:400;font-size:0.875rem;line-height:1.125rem;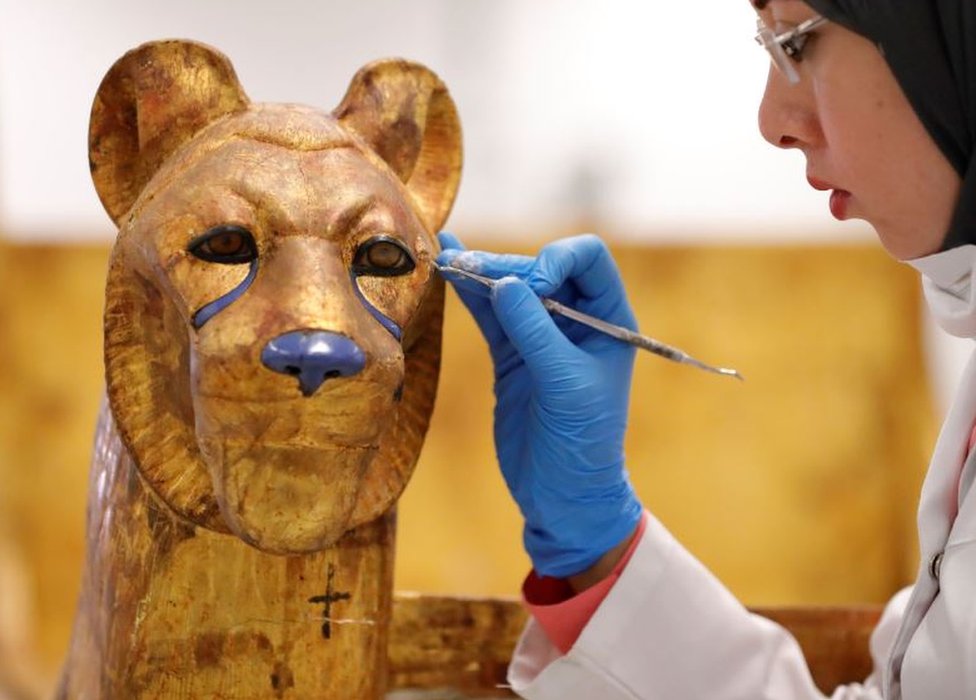 .css-uf6wea-RichTextComponentWrappermargin:1rem 0;max-width:36.25rem;
.css-83cqas-RichTextContainercolor:#3F3F42;.css-83cqas-RichTextContainer > *:not([hidden]):not(style) ~ *:not([hidden]):not(style)margin-top:1rem;
.css-14iz86j-BoldTextfont-weight:bold;If this 2021 art preview stirs within you a strange feeling of déjà vu, do not be alarmed. You are not having an extra-sensory experience, merely proving yourself to be a loyal reader.
This time last year I was enthusiastically recommending you look forward to the opening of the Academy Museum in Los Angeles, the ninth edition of Artes Mundi in Cardiff, and the long-awaited launch of the Grand Egyptian Museum in Giza near Cairo.
I made no mention of the imminent pandemic, which caused the postponement of all three events. And so, once again, I enthusiastically recommend…
.css-18mjolk-ComponentWrappermargin:1.5rem 0;max-width:50rem;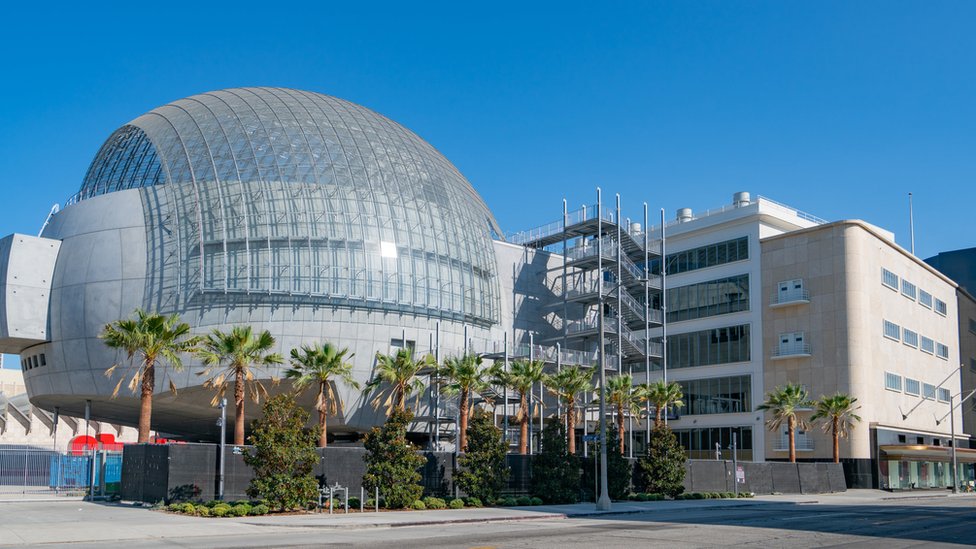 The opening of the Academy Museum of Motion Pictures is due to happen at the end of September in LA. It is a funky-looking institution dedicated to the art and science of movie-making that is finally becoming a reality in Tinsel Town, the spiritual home of the art form.
Artes Mundi has established itself as the pre-eminent art prize in the UK, bringing an international rigour and scope that is missing from the ageing Turner Prize – a one-time guide to the zeitgeist, which now feels like Lewis Hamilton's tyres at the end of a hard race: worn out and off the pace.
Not so Artes Mundi 2021, which opens across three venues in Cardiff in February, with a stellar list of artists from across the globe vying for a prize that has been won in the past by Theaster Gates and Teresa Margolles.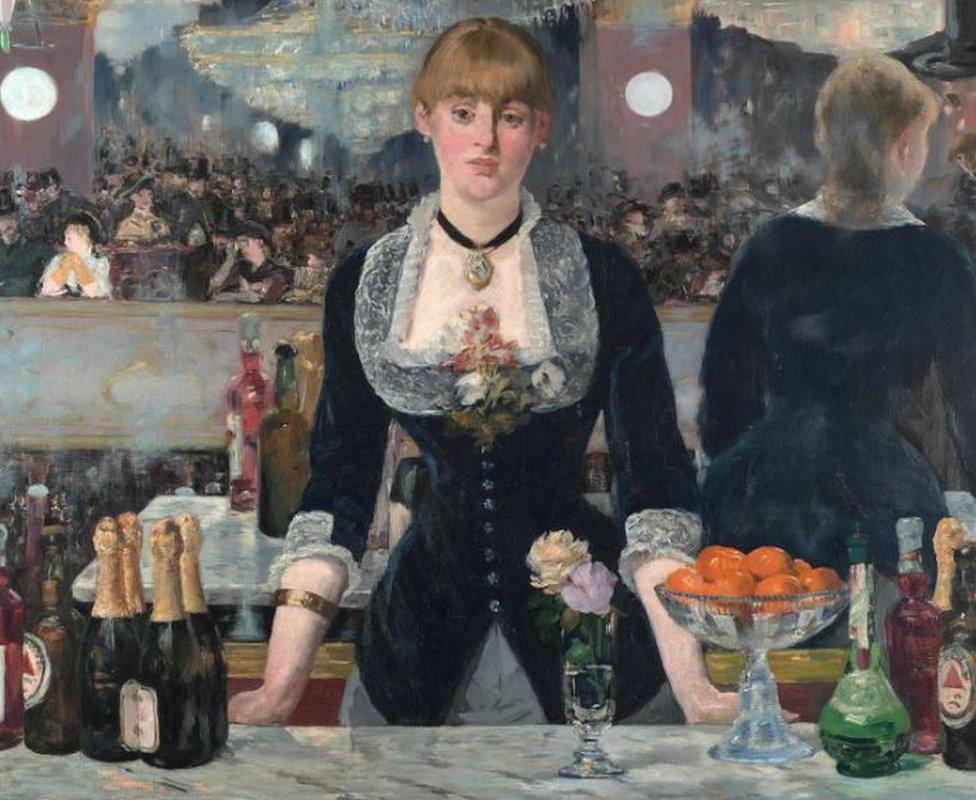 The Grand Egyptian Museum is another project that's been waiting in the wings for ages before making its long-heralded appearance on the public stage. All being well, that will happen at some point in the second half of the year, when the self-proclaimed home of "the world's greatest ancient treasures" – including Tutankhamun's world-famous burial artefacts – will finally open having been delayed more times than the 7:21am train to Reading.
London has its usual array of eye-catching openings and exhibitions, not least the return of a fully refurbished Courtauld gallery late in 2021. It was close to perfect before the makeover, so expectations will be high to see what more it could do with its exquisite collection of Impressionist, post-impressionist and Barque paintings.
It'll be a very warm welcome back to Édouard Manet's Un Bar Aux Folies-Bergère, Vincent Van Gogh's Self-Portrait with a Bandaged Ear, and the most wonderful collection of Cézanne paintings in the UK.
Meanwhile, on the south side of the Thames at Tate Modern, crowds will be forming a socially-distanced queue to step into one of Yayoi Kusama's Infinity Mirror Rooms.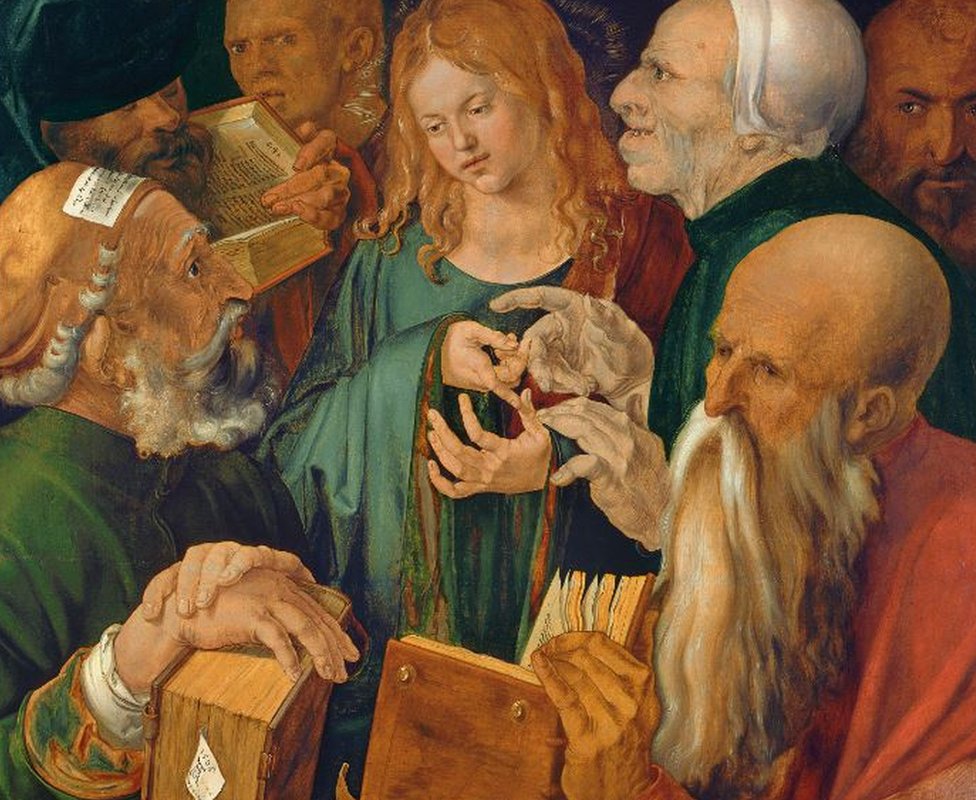 I know things are a little uncertain at the moment, but my tip would be to book your spot sooner rather than later for a show that is due to open 29 March.
Staying with the world's most popular museum of modern art, it is worth noting Lubaina Himid, the Turner Prize-winning artist, is the subject of a monographic show from 25 November. Expect theatre and politics.
Over at the National Gallery – which has been on excellent form of late – you can embark on Dürer's Journeys: Travels of a Renaissance Artist from 6 March to 13 June, taking in his inspirational visits to the Alps, Venice and the Netherlands.
If the master of the northern renaissance is a bit old school for you, why not give the Liverpool Biennial (20 March to 6 June) a try? It is the largest contemporary art festival in the UK and always has unexpected treats to discover and enjoy.
And while we're on the subject of contemporary art, hop across the water from Liverpool to visit the splendid Ulster Museum, which nestles in Belfast's beautiful Botanic Gardens. From 30 April it will be presenting a career retrospective of Willie Doherty, the two-time Turner Prize-nominee who remains one of the most thought-provoking artists of his generation.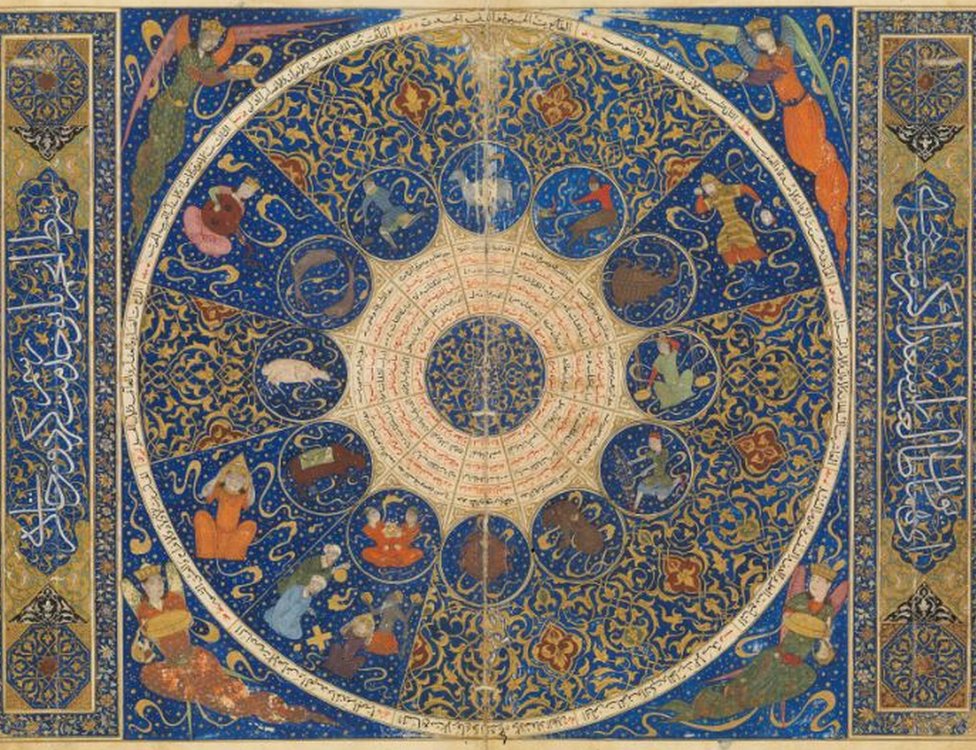 The V&A presents two shows that look unmissable. The first is at the fabulous V&A Dundee (worth a visit for Kengo Kuma's building alone), which brings us, Night Fever: Designing Club Culture (27 March to 5 September).
The show is described as the first large-scale examination of the relationship between club culture and design, charting the evolution of nightclubs from the 1960s to today. The wearing of a Travolta-esque white suit with flared trousers is purely voluntary.
Meanwhile the V&A in London has what might well be the show of the year. Epic Iran opens on 13 February with more than 300 objects spanning 5,000 years, from the country's pre-Persian roots to today's Islamic Republic. The British Museum is loaning its circa-2,500-year-old Cyrus Cylinder, a vessel on which an ancient proclamation of human rights was written in Babylonian cuneiform.
Meanwhile, National Museums Scotland (NMS) is dusting off its stellar collection of typewriters for an exhibition called The Typewriter Revolution (28 May to 26 September), which will explore the creative, social and political impact of the communications machine.
There will be starring roles for Olivetti's famous red Valentine (1969) designed by Ettore Sottsass, alongside an 1875 Scholes & Glidden typewriter, the first to have a QWERTY keyboard, which is a gorgeous thing to behold.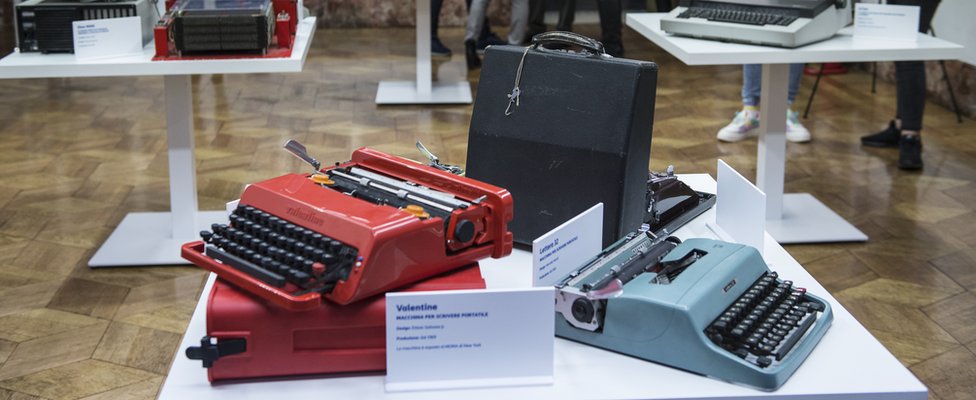 It came over 40 years too late for Sir Walter Scott, whose 250th birthday NMS will be celebrating with a free exhibition of the objects and books that inspired the great author. Alternatively, take a trip to his old home in Abbotsford, which is a jewel among the nation's many visitor attractions.
Last, but definitely not least, is Coventry City of Culture, a year-long celebration of arts and creativity that kicks off in May with Coventry Moves, a city-wide event being made with local people on an impressive scale.
Other highlights include a three-day musical festival in July curated by Terry Hall, the Coventry-born lead singer of The Specials, and Faith – a 24-hour theatrical event co-produced with the Royal Shakespeare Company in September.
Given the pandemic, it is essential to double-check dates on the exhibitions and art events mentioned above. They are but a handful of the thousands taking place in 2021, in what promises to be a flowering of creativity and beauty celebrating human ingenuity and optimism.

.css-po6dm6-ItalicTextfont-style:italic;Follow us on .css-yidnqd-InlineLink:linkcolor:#3F3F42;.css-yidnqd-InlineLink:visitedcolor:#696969;.css-yidnqd-InlineLink:link,.css-yidnqd-InlineLink:visitedfont-weight:bolder;border-bottom:1px solid #BABABA;-webkit-text-decoration:none;text-decoration:none;.css-yidnqd-InlineLink:link:hover,.css-yidnqd-InlineLink:visited:hover,.css-yidnqd-InlineLink:link:focus,.css-yidnqd-InlineLink:visited:focusborder-bottom-color:currentcolor;border-bottom-width:2px;color:#B80000;@supports (text-underline-offset:0.25em).css-yidnqd-InlineLink:link,.css-yidnqd-InlineLink:visitedborder-bottom:none;-webkit-text-decoration:underline #BABABA;text-decoration:underline #BABABA;-webkit-text-decoration-thickness:1px;text-decoration-thickness:1px;-webkit-text-decoration-skip-ink:none;text-decoration-skip-ink:none;text-underline-offset:0.25em;.css-yidnqd-InlineLink:link:hover,.css-yidnqd-InlineLink:visited:hover,.css-yidnqd-InlineLink:link:focus,.css-yidnqd-InlineLink:visited:focus-webkit-text-decoration-color:currentcolor;text-decoration-color:currentcolor;-webkit-text-decoration-thickness:2px;text-decoration-thickness:2px;color:#B80000;Facebook or on Twitter @BBCNewsEnts. If you have a story suggestion email entertainment.news@bbc.co.uk.
.css-144ki52-SectionWrappermargin:1.5rem 0;padding-top:1.5rem;


Google uses cookies and data to:
Deliver and maintain services, like tracking outages and protecting against spam, fraud and abuse
Measure audience engagement and site statistics to understand how our services are used
If you agree, we'll also use cookies and data to:
Improve the quality of our services and develop new ones
Deliver and measure the effectiveness of ads
Show personalised content, depending on your settings
Show personalised or generic ads, depending on your settings, on Google and across the web
For non-personalised content and ads, what you see may be influenced by things like the content that you're currently viewing and your location (ad serving is based on general location). Personalised content and ads can be based on those things and your activity, like Google searches and videos that you watch on YouTube. Personalised content and ads include things like more relevant results and recommendations, a customised YouTube homepage, and ads that are tailored to your interests.
Click 'Customise' to review options, including controls to reject the use of cookies for personalisation and information about browser-level controls to reject some or all cookies for other uses. You can also visit g.co/privacytools at any time.
Visit the city's tiniest art gallery: Five things to do in Saskatoon this weekend – Saskatoon StarPhoenix
In an effort to help Saskatoon residents share art with one another, Suzy Schwanke has created the Free Little Art Gallery YXE outside her home at 332 Hilliard St. E.
Article content
Whether you're interested in art, a virtual party, some outdoor activities or cleaning up around the house, there's a little bit of something for everyone this weekend in Saskatoon.
1. Visit the Free Little Art Gallery
In an effort to help Saskatoon residents share art with one another, Suzy Schwanke has created the Free Little Art Gallery YXE outside her home at 332 Hilliard St. E. Designed in the style of community libraries and kitchen boxes, visitors to the gallery can take a piece of art, leave a piece of art, or do both. You can check out some of the artwork on Instagram @Freelittleartgalleryyxe.
2. Hit up The Bassment's virtual party
Featuring the music and talents of eight Saskatoon bands, The Bassment presents InTune 2021 — a free online party playing from 2 to 9 p.m. on Saturday and Sunday. The shows will be streamed live through the Bassment's Facebook and YouTube pages.
3. Check out local performers
Article content
Watch as some of Saskatoon's performing artists share their work in Episode 1 of Persephone Theatre's Open Stage, which was published earlier this month. The episode is available to watch whenever you want at persephonetheatre.org and features Peace Akintade, Kathie Cram, Amanda Trapp, Sketchy Bandits, Carla Orosz and Ellen Froese.
4. Have some family fun
The Fuddruckers Family Fun Centre (2910 8th St. E) is open from 10 a.m. to 11 p.m. Monday through Sunday, weather permitting. Families can practice their skills on the 18-hole Putt N' Bounce miniature golf course, reach new heights on The Rock climbing wall or take a swing at the Grand Slam batting cages. More information is available at fudds.ca or by calling 306-477-0808.
5. Drop off your hazardous waste
The City of Saskatoon is holding its first Hazardous Household Waste Drop Off of the year on Sunday from 9 a.m. to 3:30 p.m. at the Civic Operations Centre (57 Valley Rd.). The drop off is open to Saskatoon residents from residential properties only. Products eligible for drop off include aerosols, automotive fluids, batteries, cleaners, light bulbs, yard chemicals and more. Learn more at saskatoon.ca/hazardouswaste.
The news seems to be flying at us faster all the time. From COVID-19 updates to politics and crime and everything in between, it can be hard to keep up. With that in mind, the Saskatoon StarPhoenix has created an Afternoon Headlines newsletter that can be delivered daily to your inbox to help make sure you are up to date with the most vital news of the day. Click here to subscribe.
YK ARCC celebrates 10 years by pushing for NWT art gallery – Cabin Radio
Its trailer doubles as one of the NWT's only art galleries. Now, the Yellowknife Artist-Run Community Centre is turning 10 years old.
The group, YK ARCC for short, formed in 2011 in a downtown Yellowknife church scheduled for demolition. "There was always something going on," recalled Métis artist Rosalind Mercredi, owner of the city's Down to Earth Gallery, who was YK ARCC's first president.
"I think it was so good to be able to have a space where people wanted to work on stuff and, if they had bigger projects they wanted to do, there was a space to do it. It was pretty vibrant times, I would say, for art."
Though the organization stayed in the church for less than a year, it has brought art and shows to Yellowknife since. Temporary homes have included an apartment above a Vietnamese restaurant and empty spaces in the Centre Square Mall.
Casey Koyczan, a Tłı̨chǫ artist from Yellowknife pursuing a Master of Fine Arts degree at the University of Manitoba, held some of his first shows with YK ARCC's help.
"It really helped to be able to show work within an environment that was conducive to more of a fine arts aesthetic as opposed to … a coffee shop, or a pub, or something like that," said Koyczan, who was on YK ARCC's board.
"YK ARCC felt like it was getting to more of a formal-exhibit kind of feel."
'We need a territorial gallery'
The group made headlines shortly after opening a mobile art gallery in a trailer. At the beginning of the pandemic, the team took art to residents by accepting reservations through Facebook then driving the gallery to make house calls in different neighbourhoods.
"Because it's so small, we might be the only gallery in Canada that didn't have to close," said longtime board member Sarah Swan. "It has a limited capacity. We knew we could still operate it safely."
Yet the trailer's success simultaneously illuminated what YK ARCC's members believe is a glaring deficiency in the NWT: the absence of a territorial gallery.
The cost of rent makes it difficult for the non-profit to hold on to one space for any length of time. Many of the spaces that are available in Yellowknife don't work well for art shows.
"We need a territorial gallery," former board member Dan Korver said.
That doesn't mean a commercial gallery geared toward profit, he clarified. Instead, Korver wants a space where artists can show their work and engage with an audience "for art's sake."
The Prince of Wales Northern Heritage Centre is the only large-scale, non-commercial, gallery fitting that bill in the NWT. It hosts two fine art exhibits a year.
"It's just simply not enough," said Swan. "There are so many more artists and so much more work out there to show, so many more ideas."
"We created the mobile gallery in the first place to feel that exhibition gap, but also, we created it to be a piece of agitation in itself. That's why we called it the Art Gallery of the Northwest Territories.
"It's really pathetic that our territorial gallery is a trailer. We all joke that if there ever is a real gallery of the Northwest Territories that's not in a trailer, we'll happily give the name back."
Koyczan described obstacles in establishing his career that stemmed directly from the lack of a territorial art gallery.
"Back when I was showing at YK ARCC, it wasn't recognized by the Canada Arts Council," he said. "Therefore, when you go to apply for grants and funding … and you provide your CV saying that you showed work at YK ARCC, they check their records and say the show basically didn't exist because they don't recognize it as a legitimate gallery.
"I've had to work really hard on exporting myself and making artwork that is impactful so that, regardless of where I was located, it would be recognized by people in the south, or around North America, or internationally.
"The NWT needs a contemporary gallery. It's just holding us back, not having that space."
'No GNWT mandate' for a gallery
In a written statement to Cabin Radio, the territorial Department of Education, Culture, and Employment said it has no plan to create a territorial gallery.
The department said it "does not have a mandate to create physical infrastructure for the arts."
"However," the response continued, "the GNWT would be happy to work with regional organizations to see how the GNWT can support their plans."
Korver believes government involvement in creating an artist-run centre or non-commercial gallery should be limited to provision of funding, so any gallery can remain community-driven and independent.
"We need that physical space, but how do you run it?" he wondered. "Is it better to just provide a grassroots organization – or organizations, maybe there shouldn't just be one – with stable funding so they can provide those spaces and run those spaces?"
More spaces that can host art are on the way.
Makerspace YK moved into the old After 8 pub this January and is planning workshops and exhibits. The City of Yellowknife expects to open a visitor centre in the Centre Square Mall that would include art displays.
Meanwhile, the territorial government is set to release its updated NWT Arts Strategy this June. The previous territorial arts strategy, released in 2004, had identified a need for more arts spaces.
As a gallery owner, Mercredi said she is curious to see how the strategy is implemented.
"You can make a strategy but if the plan doesn't have an implementation idea behind it, then really just sits," she said. "How do you implement it when most of the arts organizations don't have enough infrastructure or people to put those things together?"
Swan said YK ARCC will continue to run its mobile gallery while celebrating its 10th anniversary this year. Members have applied for funding to run a series of "emerging curator workshops."
"Art is our passion," Swan said. "I think there's just this drive to share.
"Because we know how good art can be, or how amazing and fully developed it can be, we want to fight for that. We want to try to grow the art community in Yellowknife."
Related