Art repatriation: Fighting traffickers in an illicit global trade
Matthew Bogdanos is an assistant district attorney, homicide prosecutor, and retired Marine colonel, with a master's degree in the classics. It makes him a powerful foe against those trafficking, trading or buying stolen antiquities.
"Here's a dirty little secret," he said. "Up until ten years ago, it was considered oh so gauche to ask inconvenient questions of provenance – it just wasn't done. The world of cocktail parties and bespoke suits and limousines pulling up to the curb? How could I ask someone of that stature: Do you have the invoice, or do you have any proof that it was legally removed from the country of origin?  And so, that was then. I got it.
"This is now."
Bogdanos has been employing his detective skills, prosecutorial powers and, yes, a bit of bravado to target the illicit art world. He founded the Manhattan DA's antiquities trafficking unit in 2010, with one employee. There are now 18.
Doane asked, "It is a relatively young unit. Was the sense that this was not important?"
"Bear in mind that we live in a world of infinite problems and finite resources," Bogdanos said. "I'm primarily a homicide prosecutor. Even now, that's half my job. Much like homicide, when a loved one is taken from you, it's forever. When antiquity is pillaged, it's gone forever."
Doane asked, "Your jurisdiction is New York. It's an important big city, but it is just New York."
"Yeah, the words 'just' and 'New York' should actually never be in the same sentence," Bogdanos replied. "Sure, It's just New York. We do have the best galleries in the world, some of the finest museums in the world. More importantly, if it passes through New York, we have jurisdiction no matter where it is now. If the wire transfer was made in New York, we have jurisdiction, no matter where it is now; if it was offered for sale, if it was shown at an auction. So, sure, my jurisdiction is limited to New York City. But to update a phrase, all roads lead to New York."
When deployed to Iraq in 2003, Bogdanos engaged his troops in tracking down objects looted from Baghdad's Iraq Museum. Today his team of civilians – detectives, agents and historians – has recovered more than 4,500 antiquities in the U.S., valued around $300 million.
Just last Tuesday, a bronze bowl, or krater, more than two thousand years old, stolen from a tomb in Macedonia, was handed to Greece's culture minister.
Ahead of Tuesday's repatriation ceremony, Bogdanos let "Sunday Morning" get a closer look. "This was recovered from an Upper East Side apartment here in New York, sitting in someone's home," Bogdanos said.
They've recovered objects from 28 countries, repatriating more to Italy than anywhere else.
Italy's paramilitary police force, the Carabinieri, granted "Sunday Morning" access to their vault in Rome. It's packed with stolen and fraudulent art they've seized.
Paolo Salvatori, commander of the art police's archaeology section, said, "These objects were illegally excavated. By Italian law, they belong to the state."
Countries have their own cultural heritage laws which govern the protection of antiquities. In enforcing Italy's, Salvatori often turns to a familiar ally: Col. Matthew Bogdanos, whose team has helped repatriate more than 500 pieces to Italy
Last summer, Italy opened the Museum of Rescued Art in Rome. "Every single item in that museum was recovered and returned by the Manhattan District Attorney's office," Salvatori said.
The centerpiece of the museum are the Orpheus and Sirens, from the Getty Museum in Los Angeles, that Italy had been trying to recover for 30 years.
"Sunday Morning" wanted to ask the Getty about these pieces, found to be stolen or illegally excavated. They declined our request for an on-camera interview, but told us, thanks to information provided by the Manhattan District Attorney's office, "we determined that these objects should be returned."
The Metropolitan Museum of Art in New York, however, did welcome us in. Andrea Bayer, the deputy director for collections, took us to see an object on loan from Italy. In an agreement which saw the Euphronios krater returned to Italy, the Met has received objects on loan.
The Met appeared eager to highlight constructive cooperation with museums after having made headlines for showcasing objects that should not have been there, including a gold coffin which Kim Kardashian posed next to during the 2018 Met Gala. It had been illegally smuggled out of Egypt.
Bayer said, "We were the victims of an international fraud. So, we learned. It was an uncomfortable lesson for us."
Bogdanos said that, after that picture of Kardashian went viral, "One of the people who saw that photograph was one of the people who looted that coffin out of Egypt. One of his co-conspirators happened to be one of my informants. Sheer coincidence!"
Bogdanos reviewed the paperwork provided to the Met: "The permit was issued in May of 1971. And the permit stamp said AR Egypt, Arab Republic of Egypt. Well, here's the problem, smugglers: In May of 1971, the Arab Republic of Egypt did not exist. It was the United Arab Republic. And so, we confronted the Met with that, and the coffin is now in Cairo where it belongs."
Bayer said, "In recent decades, we've become much more conscientious and conscious of this history of the objects, and more careful. By 1970, the UNESCO guidelines came out saying you must know where works of art were excavated or where they were sold from. This is the sort of dividing line date for us. And once the world community began to look at things in that way, we've been out in front ever since."
Doane asked, "You say you try to be 'out in front of this,' but subpoenas have been issued, search warrants have been carried out. How embarrassing is that for an institution?"
"Mister Bogdanos is actually our ally in this," she said. "We don't see this as a confrontational thing with him. If his office is in possession of information that we do not have, it's our responsibility, our duty and the thing we want to do, to make sure that it is returned to the proper owner."
Bayer wanted us to see a newer addition to their collection: "One of the few great antiquities that we've been able to buy in recent years."
The Met purchased this wellhead in 2019, and Bayer said they can trace its history since it was excavated. "There are no scary gaps in that provenance," she said, "which is a relief to me and to all of my colleagues."
That Greek krater is already on its way to a museum in Greece. Bogdanos wants repatriated pieces overseas put on display, and museums and collectors in the U.S. put on notice: "We have informants in many museums around the country," he said.
"You have undercover agents in museums?" asked Doane.
"I wouldn't call them undercover agents," Bogdanos replied. "I would call them academics and archaeologists and art historians who care."
"And will call you if they see something?"
"Yes."
"You must have a very busy phone!"

For more info:

Story produced by Amol Mhatre and Sabina Castelfranco. Editor: Emanuele Secci. 
Theatre, art, and water security central in international USask exhibition – USask News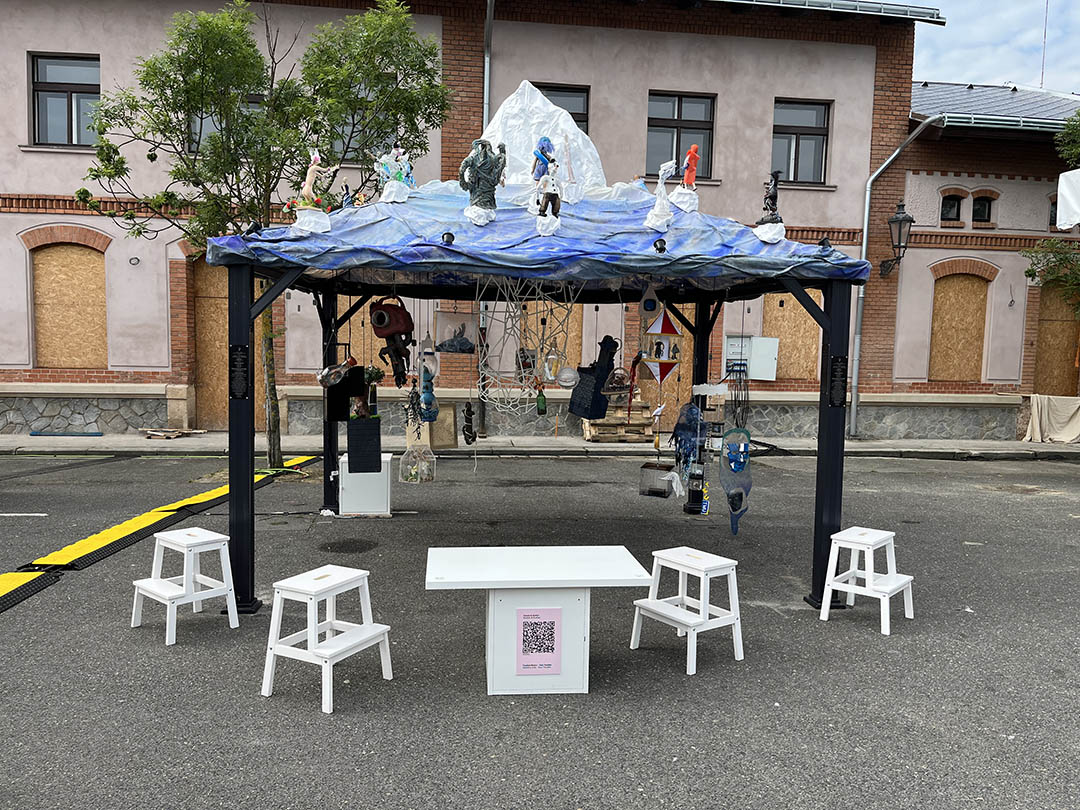 Per Orosz, the main "gazebo-like" structure is meant to invoke the idea of an iceberg, with other art pieces attached above or suspended below the structure's roof to symbolize thoughts and ideas that are either visible and talked about, or metaphorically "below the surface" when it comes to water security.
Six USask undergraduate students and two recent alumni contributed artwork to the exhibit. In addition, 20 USask students will be travelling to Prague to perform and engage with the public for the Canadian exhibition. Overall, around 150 students from across Canada will be participating in the exhibition at PQ.
Orosz spoke glowingly about the students' dedication to creating something that reflected ideas of water security and access to clean water in Canada, as well as their eagerness to collaborate with like-minded students from across the country.
"I feel pure pride for what USask does," she said. "It's an international stage, we're showing off the work to the rest of the world, but it's also important to show off to the rest of Canada."
In addition, Dr. Graham Strickert (PhD) with USask's School of Environment and Sustainability, and the Global Institute for Water Security, spoke to the students involved with the project about being mindful and thoughtful about the topic their artwork is focusing on.
USask has identified water as one of its signature areas of research that garners the university recognition and distinction around the world. Orosz and the students taking part in the PQ exhibition are shining a light on that focus in a unique and interdisciplinary way.
"What's important about these kinds of connections between art and science is that we're collaborating and feeding off of each other," Orosz said. "We're showing that scientists are hearing from us and thinking about new ways to approach their work, and we think about new ways to approach ours."
Richmond youth visual art contest draws worldwide participation – Richmond News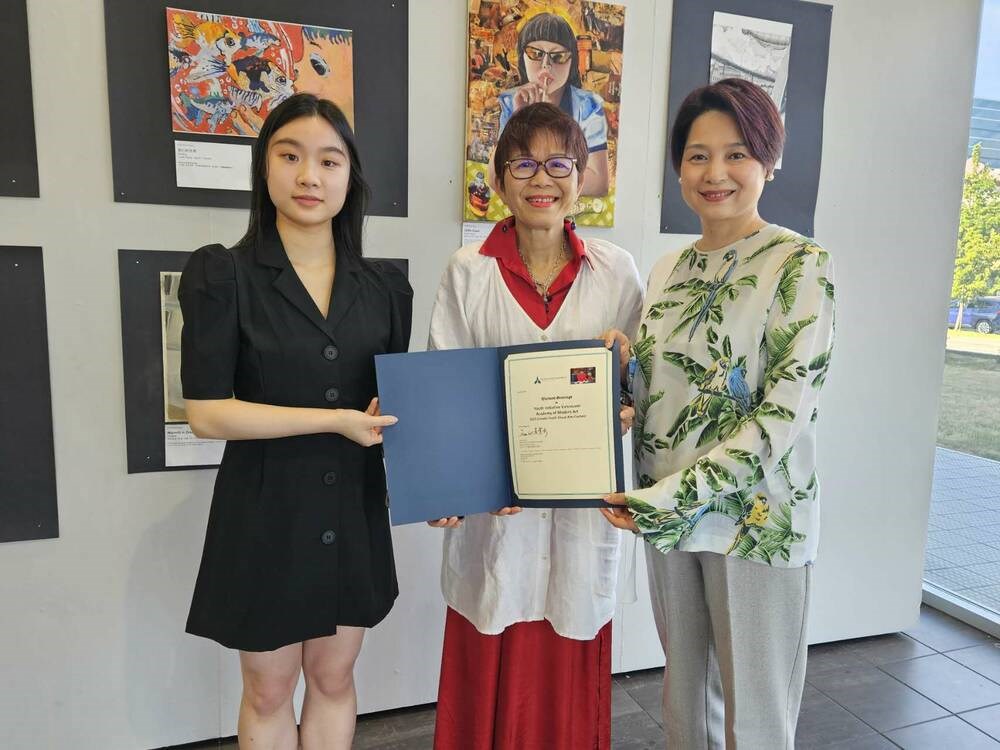 A Richmond-based visual art contest has received hundreds of submissions from across the world this year.
Canada Youth Visual Art Contest, an annual competition open to young people around the world is held by Youth Initiative Vancouver and Academy of Modern Art (AOMA) and was first launched in 2021.
This year, the contest received 660 pieces of artwork from 13 countries. The majority of the artwork will be on display at Lipont Place on No. 3 Road this weekend and can be viewed online after.
"Our competition was to connect young artists worldwide, especially during the global segregation because we started during the pandemic years," said Yoshier Hu, a student from Hugh McRoberts secondary and co-president of Youth Initiative Vancouver.
"We believe art is basically a universal language for creativity, especially in youth."
The contest is open to any type of art media, including traditional painting, mixed media, digital art, photography, 3-D models, sculptures and more.
A jury panel from different countries have selected 177 artworks as award recipients that will be announced at an award ceremony in Vancouver Saturday evening. More than 300 young artists are expected to attend the in-person event. The students also hope to raise funds for charities through the contest with the goal of raising $15,000 this year, Hu explained.
"In the past, we have raised money for UNICEF Canada, BC Children's Hospital Foundation, and this year we are doing VGH and UBC Hospital Foundation," she said.
"One of our main fundraising methods is artwork donation and charity auctions. Contestants and award recipients can choose to donate their artwork, and then we will auction it and raise funds that way."
The winning artwork will be available on AOMA's website.
This TikToker Shared a Brilliant Way to Make Thrifted Art Look More Modern – Apartment Therapy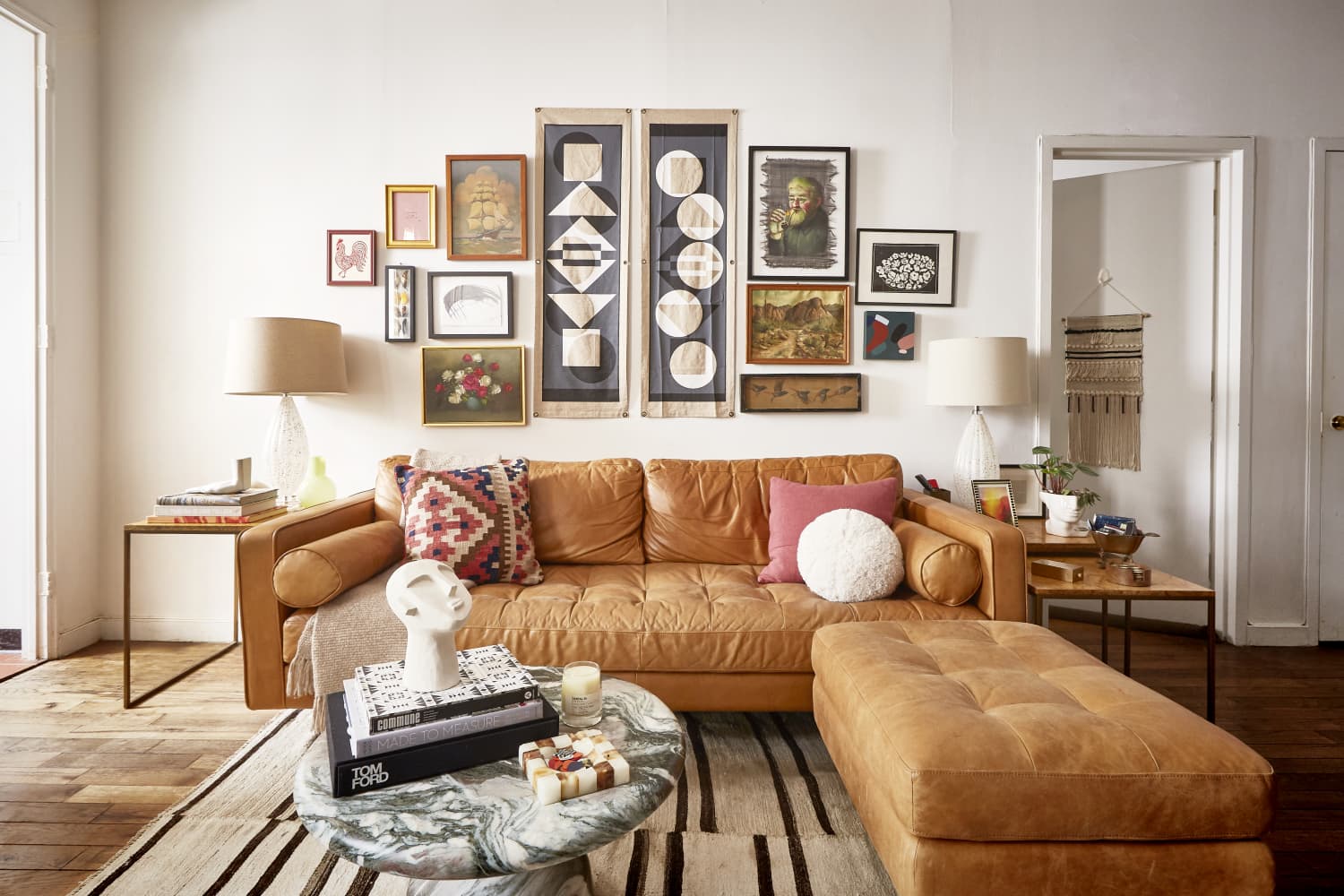 We independently select these products—if you buy from one of our links, we may earn a commission. All prices were accurate at the time of publishing.
Have you ever found gorgeous vintage art that doesn't quite mesh with the more modern aspects of your home? According to a viral TikTok, the solution is simple: You can spruce up any piece by giving its art mat a fresh coat of paint.
Content creator Christina Dennis (@thediymommy) shared this tip in a recent video, in which she recounts how she found a vintage floral painting at her local thrift store. After noting that the artwork comes with a dated-looking mat, she decided to freshen it up.
First, Dennis protected the original artwork by dividing it from its art mat with masking tape. Then, she covered the mat with black acrylic paint. After the acrylic paint, she returned the artwork to its frame, complete with a fresh new pop of color that contrasts with the cream background of the original piece.
"This makes this floral art really stand out and [adds] some drama to this piece," she writes in the video.
"I love how this turned out, and I think it truly updated this piece!" Dennis captioned her TikTok.
Judging by the video's popularity, plenty of DIY enthusiasts agree. At the time of writing, Dennis' TikTok has received over 12,400 likes and 142,700 views.
"Looks amazing!" one TikToker commented. "Would've loved a sage or dark green too!"
Another added: "OMG! Didn't see this coming!! Absolutely love it!!"
Other commenters chimed in with some tips for making the most out of Dennis' art mat hack.
"Another way is to add some gold leaf to an existing painting," a viewer wrote.
If you try this DIY for yourself, one commenter stresses the importance of keeping the artwork in a temperate room.
"I work in framing," they said. "If you want to keep this art long-term, beware of humidity. The art will stick to the glass."