Astronaut craves salsa and surf after record 11 months aloft – World News – Castanet.net
Photo: The Canadian Press
U.S. astronaut Christina Koch
After nearly 11 months in orbit, the astronaut holding the record for the longest spaceflight by a woman can't wait to dig into some salsa and chips, and swim and surf in the Gulf of Mexico.
NASA astronaut Christina Koch told The Associated Press on Tuesday — her 319th consecutive day in space — that taking part in the first all-female spacewalk was the highlight of her mission. She's been living on the International Space Station since March and returns to Earth on Feb. 6, landing in Kazakhstan with two colleagues aboard a Russian capsule.
Koch said she and fellow NASA astronaut Jessica Meir appreciated that the Oct. 18 spacewalk "could serve as an inspiration for future space explorers."
"We both drew a lot of inspiration from seeing people that were reflections of ourselves as we were growing up and developing our dreams to become astronauts," Koch said from the space station. "So to recognize that maybe we could pay that forward and serve the same for those that are up and coming was just such a highlight."
Koch's astronaut class of 2013 was split equally between women and men, but NASA's astronaut corps as a whole is male dominated. Right now, four men and two women are living at the space station.
"Diversity is important, and I think it is something worth fighting for," said Koch, an electrical engineer who also has a physics degree.
Koch's 328-day mission will be the second-longest by an American, trailing Scott Kelly's flight by 12 days. She's already set a record for the longest single spaceflight by a woman.
She took time out for a pair of news interviews Tuesday, the 34th anniversary of the space shuttle Challenger accident that claimed all seven lives on board.
She said she loves her work — she conducted six spacewalks and tended to science experiments — but she also misses her friends and family.
"If they could visit here, I would continue staying for a very long time," said Koch, a first-time space flier. "For their sake, I think that it's probably time to head home."
Why do chips and salsa top her most-missed food list? Crunchy food like chips are banned on the space station because the crumbs could float away and clog equipment. "I haven't had chips in about 10 1/2 months," she explained, "but I have had a fresh apple" thanks to regular cargo deliveries.
Potential satellite collision shows need for active debris removal – SpaceNews
WASHINGTON — Two decades-old defunct spacecraft are in danger of colliding Jan. 29, an event experts argue is more evidence of the need to clean up low Earth orbit.
LeoLabs, a California company that operates a network of ground-based radars that track objects in orbit, announced Jan. 27 that it had identified a potential conjunction, or close approach, between the Infrared Astronomical Satellite (IRAS) and the Gravity Gradient Stabilization Experiment (GGSE) 4 satellite in LEO. The company said there was an approximately 1-in-100 chance that the two satellites would collide at 6:39 p.m. Eastern Jan. 29 an altitude of about 900 kilometers, almost directly above the city of Pittsburgh.
LeoLabs, in an update Jan. 28, revised the probability of a collision downward, to about 1 in 1,000, estimating that the two spacecraft will pass between 13 and 87 meters of each other. Other sources have estimated similar probabilities of a collision between the two objects using other data, such as that from the catalog maintained by the U.S. Air Force.
Neither IRAS, launched in 1983, nor GGSE-4, launched in 1967, are operational today and have the ability to maneuver. While close approaches between debris are not uncommon, the circumstances of this event make it unusual and, to some orbital debris experts, worrying.
"This is a little bit unusual," said Dan Oltrogge, director of the Center for Space Standards and Innovation at Analytical Graphics, Inc., in a Jan. 28 interview. The two spacecraft are in "counterrotating" orbits, meaning a collision would effectively be head-on, at an estimated relative velocity of 14.9 kilometers per second. That would maximize the energy of any collision.
Moreover, IRAS is a large satellite, with a mass of more than 1,000 kilograms. GGSE-4 — also known as POPPY-5B, a signals intelligence satellite — is much smaller, at 85 kilograms. However, it has a boom 18 meters long that will be perpendicular to the direction of motion. "In this case, that tends to maximize the collision potential," Oltrogge said.
It may not be clear for hours after closest approach if the two satellites avoided a collision, depending on what assets are available to track them. Even if they miss, though, he said the conjunction should serve as a reminder of the hazards that other large objects, both satellites and upper stages, pose in Earth orbit, and the need to remove them.
"Even if these don't hit, there will be others that will," he said. "I think this can serve as a wakeup call for us to look at not only avoiding collisions with active satellites, but also remediating, figuring out how to remove debris in orbit."
A paper that Oltrogge and others presented at the International Astronautical Congress in October 2019 discussed the risks of such collisions. They modeled the collision of two upper stages in orbit at 981 kilometers, concluding it could create between 3,375 and 12,860 objects at least 5 to 10 centimeters in size, as well as more than 200,000 additional debris objects at least 1 centimeter across dubbed "lethal nontrackable" because they are large enough to damage or destroy a satellite but too small to be tracked.
Another co-author of that paper was Darren McKnight of Centauri, who made similar arguments in a presentation at the Advanced Maui Optical and Space Surveillance Technologies conference in September. He noted that, in May, two rocket bodies that are part of a "cluster" of such objects at an altitude of 850 kilometers passed within 87 meters of each other. "They're big yellow school buses with no driver," he said. "If they collide, it would have doubled the catalog population in one event."
"I would hope that we could take this, and other conjunction events and close approaches, to try and get another look at active debris removal and other remediation techniques," Oltrogge said of this potential conjunction. "But time will tell."
Can Alexa save your life? U of A researchers put virtual assistants to the test in new study – CTV News
EDMONTON —
Could your virtual assistant save your life in an emergency situation? A new study by researchers at the University of Alberta suggests that the technology is not there yet.
According to the researchers, two-thirds of medical emergencies happen at home, and with voice-activated internet searches expected to make up 50 per cent of searches by the end of the year, they wanted to determine if the devices could be counted on to provide life-saving information in an emergency.
"Despite being relatively new, these devices show exciting promise to get first aid information into the hands of people who need it in their homes when they need it the most," said Matthew Douma, an assistant adjunct professor in critical care medicine, who co-authored the study.
Using 123 questions about 39 first aid topics, including heart attacks, poisoning, nosebleeds and slivers, researchers tested Alexa, Google Home, Siri and Cortana. They analyzed the devices' answers for accuracy of topic recognition, detection of the severity of the emergency, complexity of the language used, and how closely the advice given fit with accepted first aid treatment guidelines.
"We were hoping to find that the devices would have a better response rate, especially to statements like 'someone is dying' and 'I want to die,' versus things like 'I have a sunburn or a sliver,'" said lead author Christopher Picard, a master's student in the Faculty of Nursing and a clinical educator at Edmonton's Misericordia Community Hospital emergency department.
"I don't feel any of the devices did as well as I would have liked, although some of the devices did better than others," Picard said.
The study found that Google Home performed the best, recognizing 98 per cent of topics accurately and providing advice that matched with Red Cross first aid guidelines 56 per cent of the time.
Alexa recognized 92 per cent of topics, and gave appropriate advice 19 per cent of the time.
The responses from Siri and Cortana were so low that researchers determined that they couldn't analyze them.
Picard said that most of the responses from the virtual assistants were excerpts from web pages, instead of complete information. Despite that, he feels there's still some potential.
"If I had a loved one who is facing an emergency situation, I would prefer them to ask the device than to do nothing at all," Picard said.
He believes that in the future, the devices will improve to a point where they can listen for symptoms such as breathing patterns associated with cardiac arrest and automatically dial 911.
"At best, Alexa and Google might be able to help save a life about half the time," said Douma. "For now, people should still keep calling 911 but in the future help might be a little closer."
Two dead satellites might collide above the US today – CNN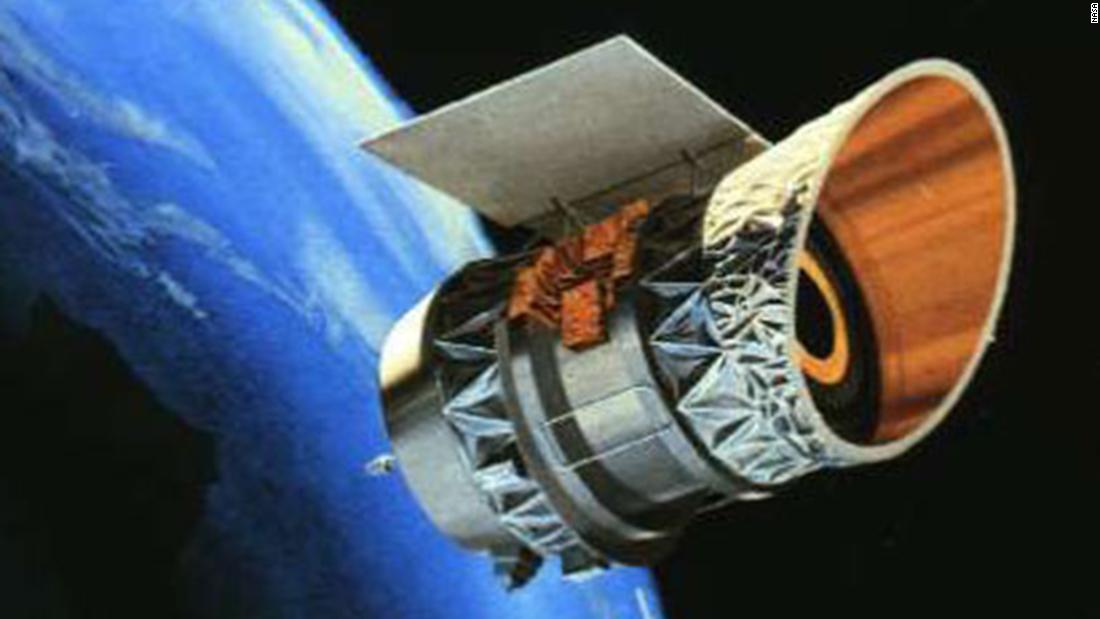 If the two satellites crash into each other, the collision will result in thousands of pieces of small space debris which will pose a massive risk to other satellites in space.
LeoLabs tweeted Monday that astronomers are monitoring the close approach of two decades-old satellites which will come within 13 to 87 meters of each other at 6:39 p.m. EST. There is a 1 in 1,000 chance that the two will collide.
While 1 in 1,000 sounds very unlikely, that probability poses an extremely high risk in the space industry. Jonathan McDowell, an astronomer at the Harvard-Smithsonian Center for Astrophysics, told CNN that the likelihood of the satellites colliding is "extremely alarming."
The large size of the satellites combined increases the possibility of a collision, according to
LeoLabs
.
"It isn't as unlikely as it usually is," McDowell said. "We start getting worried when it's 1 in 10,000, so 1 in 1,000 is unusual and it might actually be a lot worse than that."
The two inactive satellites include NASA's IRAS space telescope which was launched in 1983 and the experimental US Naval Research Lab spy satellite GGSE-4, launched in 1967.
The satellites will pass by each other Wednesday evening about 559 miles above Pittsburgh, Pennsylvania, at nearly 33,000 miles per hour. Since both satellites are dead, astronomers have no way of communicating with them and initiating maneuvers.
"This kind of information signifies the rapid commercialization and expansion of the international community into space," LeoLabs CEO Dan Ceperley told CNN.
"There are today more than 60 space agencies, rapidly expanding space sectors in countries like New Zealand, and it's important that this community develop the best practices to create a sustainable economy that lasts for generations to come."
Why it's really bad news for space
The last time a massive collision occurred was in 2009 when an inactive Russian communications satellite
collided
with an active communications satellite, resulting in 2,000 pieces of debris and thousands more smaller pieces.
"The worry is that we'll start seeing a chain reaction where all the satellites kill each other with shrapnel and space becomes unusable," McDowell told CNN.
"People need to care about this because we depend on space for a lot of things nowadays, so even if you never go to space you're using space technology, with things like GPS, internet, and satellite communications. So there's a lot of concern."
McDowell compared the collision to a one ton truck hitting a person at 100 miles an hour; if the satellites were to collide, it would result in "100,000 times more energy than that."
Because of the enormous amount of energy involved, if the satellites touch each other, a hypersonic shock wave will go through them both, reducing them to debris which is then spread out to their orbits.
While the debris will not reach Earth, it will pose a risk to other satellites in space, increasing the likelihood of additional collisions which will make it difficult to launch satellites and run space operations.
There are currently 250,000 pieces of debris in low Earth orbit, Ceperley told CNN. This debris remains in orbit for decades, and even centuries.
"It's just like the oceans. Humans started off thinking 'this is big and empty, we can throw any rubbish we like in it and it'll never be a problem,'" McDowell said. "It's only when things get really bad and almost too late to fix that we start getting worried."
While everyone can hope that the two satellites will pass each other without colliding, if they do, we'll have a lot more junk to clean up in space.