Atlantic Canada's economy bounces back faster after region closes its doors: official – Global News
Chef Emily Wells was unsure what to expect as she opened the doors of her seasonal restaurant in rural Prince Edward Island the same day Canada's four Atlantic provinces bubbled together, allowing travel between them while keeping their borders restricted to everyone else.
The result was far better than she could have imagined.
"It was a remarkable summer, I was floored by it," Wells said. "The bubble made all the difference. It certainly worked for us."
The border restrictions along with tough public health measures helped the east coast provinces, which have a combined population of 2.4 million, tamp down COVID-19 early on and largely keep the virus at bay even as the rest of the country entered a second wave of infections.
That success came at a cost. More than 171,000 jobs were lost, exports plunged and the region's $5 billion tourism sector was crippled, with all four provinces swinging from economic growth to sudden contraction.
While the initial impact was similar to what happened in the rest of Canada, data shows the rebound in jobs and economic activity that followed was quicker, bolstered by the ability to reopen the economy faster than the rest of the country.
"We knew (the Atlantic bubble) was going to help, we just didn't know what it would look like," said PEI Tourism Minister Matthew MacKay. His tiny province of 160,000 people ended up getting about a third of the record 1.6 million visitors it saw in 2019.

5:27


New PC Health App Launches in Atlantic Canada



Without the bubble, it would have been far more painful, he said.
Between local support and bubble travellers, business at Mike Fritz's coffee shop along a popular PEI trail was surprisingly strong. But he is eager to welcome a wider range of visitors next summer.
"We are hoping that at least the tourists from Ontario and Quebec can come back next season, because that's almost 60 per cent of our business," said Fritz. But both of Canada's major airlines have slashed service to Atlantic Canada, which experts say will slow the broader tourism recovery and could discourage outside investment.
By the numbers
After months of strict restrictions and mandatory quarantines, the four Atlantic provinces began to allow travel between themselves in early July amid concerns the sudden freedom would lead to a rash of outbreaks. That did not happen.
There have been 73 COVID-19 deaths in the region, the bulk occurring before the bubble opened. There are now fewer than 15 active cases in PEI, Newfoundland and Labrador, and Nova Scotia combined. In New Brunswick, which borders with Quebec where case counts are high, there are two outbreaks with 75 active cases.
By comparison, Canada as a whole has had 9,862 deaths and currently has 23,481 active cases, with an average of 2,425 new infections each day. The second wave has already led to targeted shutdowns in a number of non-Atlantic provinces.

2:14


WestJet suspends most of its operations in Atlantic Canada amid the COVID-19 pandemic



That resurgence has hurt Canada's recovery, with the economy forecast to shrink 5.9 per cent this year, according to a Reuters poll.
Three of the four Atlantic provinces are set to fare better than that, according to analyst estimates, shrinking between 4.3 per cent and 5.4 per cent.
The surge in cases has also made it less clear when Atlantic Canada might reopen to other provinces, with public opinion firmly against expanding the bubble.
In Newfoundland and Labrador, tour boat operator Joseph O'Brien took the unusual step of teaming up with his main competitor so the two could split costs and guests, rather than jousting for the limited number of visitors.
He estimates he averaged only 8 per cent of his regular capacity over the prime summer months, mostly due to not having visitors from Ontario, Canada's most populous province. Still, O'Brien supported the strict restrictions to keep people safe.
"I'm not a scientist, but I know that drastic times call for drastic measures," he said. "What don't break us usually makes us stronger."
'It's as if a bomb has gone off in our economy' – Wealth Professional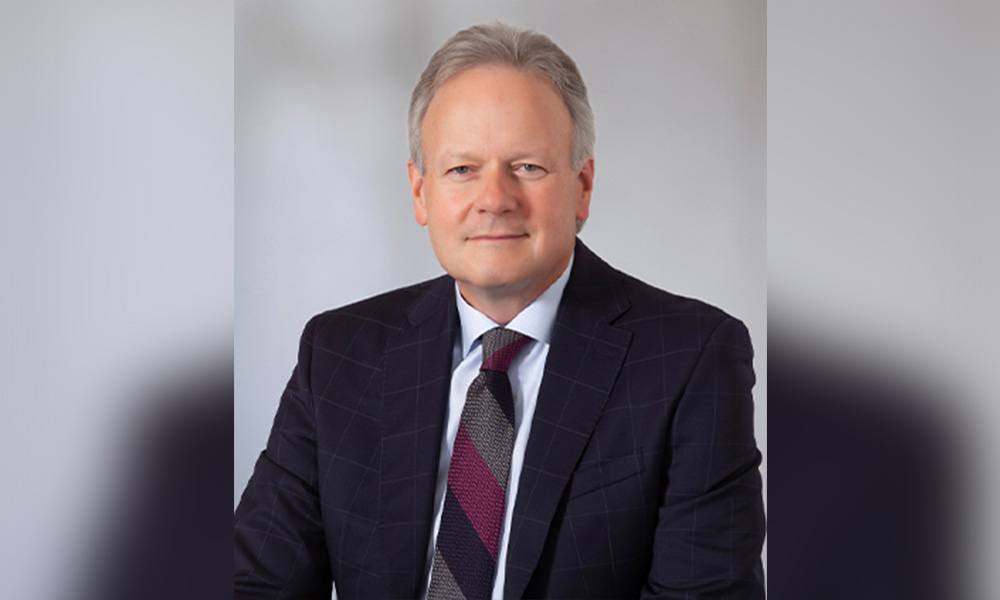 Low interest rates mean government revenues will grow faster than interest payments and help the debt burden. However, Poloz said the way governments spend this money during the fiscal expansion will affect the sustainability of the debt, creating a balancing act between investing in infrastructure and increasing the labour force, and printing money to create inflation.
Poloz said: "We have what looks like an inflationary policy today. But that's only because it must counter a huge deflationary shock. It's as if a bomb has gone off in our economy and a gigantic crater has opened up in front of us. The question is, how do we move forward?
"One way would be to walk down into the crater, cross it and walk up the other side. That's a process that could take years and would amount to what we did during the Great Depression of the 1930s. Now, instead, central banks have filled the crater up with liquidity, meaning we can row our boats to the other side.
"At the moment, it takes an inflationary policy to counteract deflationary forces and the future depends on the balance between the two."
Unsurprisingly, Poloz believes central banks will get this transition right but he warned there are multiple scenarios where things could go wrong. The biggest risk is politics; Governments have an incentive to inflate and, in turn, highly indebted households have an incentive to vote for it. Populism, therefore, carries a risk, especially as it's often driven by widening imbalances in income distribution.
National child-care system would boost women's job numbers and economy, report says – CTV News
OTTAWA —
A new report estimates that hundreds of thousands of women could get back into the labour force if the Liberals follow through on a pledge to create a national child care system.
The paper to be released Wednesday makes the case that federal spending to create a national program would "pay for itself" in the form of extra income tax, extra spending and reduced social costs as more parents entered the workforce.
There is also the potential for tens of thousands of construction jobs as new centres and spaces are built, along with an employment boost in the child-care sector as it expands.
Report author and economist Jim Stanford says the lack of accessible and affordable daycare is a key reason why fewer women in their 30s and 40s are in the workforce than men the same age.
He estimates that between 363,000 and 726,000 women in the "prime parenting age cohort" between 25 and 50 could join the labour force over a 10-year period as a national child-care program is developed.
Among them would be up to 250,000 women moving into full-time jobs.
Stanford's paper builds on previous research into the economic spinoffs of Quebec's publicly funded daycare system, but develops estimates based on how a national system might look.
The Liberals have promised to make a long-term spending commitment to create a national child-care system, seeing it as a key avenue to help women harder hit during the pandemic in what has been dubbed a "she-cession."
"Economists have agreed for years that child care has huge economic benefits, but we just can't seem to get the ball over the line in Canada," says Stanford, director of the Centre for Future Work.
"I finally think the ducks are being lined up here and we can actually make this happen," he adds.
"This really is the moment when we can finally move forward, and it is a moment when Canada's economy needs every job that it can get."
A recent report by RBC economists Dawn Desjardins and Carrie Freestone calculated that 20,600 women fell out of the labour force between February and October even as 68,000 more men joined it.
The situation was most acute for women ages 20 to 24, and 35 to 39; one of the reasons the duo cited for the sharper drop was the pandemic-caused closure of child-care centres.
Child-care centres, which often run on tight margins and rely on steep parental fees, couldn't keep up with costs during spring shutdowns and shed about 35,000 jobs between February and July. Some centres have closed for good.
The worry Stanford notes is that many of the job losses will become permanent and more centres will close without financial assistance from governments.
Scotiabank economists Jean-Francois Perrault and Rebekah Young suggested in September that creating nationally what Quebec has provincially would cost $11.5 billion a year.
Their analysis also suggested federal coffers could reap billions in new tax revenue as women in particular would get into the workforce in greater numbers, offsetting some of the overall cost.
Stanford's estimate is for a boost to government revenues of between $18 billion and $30 billion per year, split between federal and provincial governments.
"This literally is a social program that pays for itself," Stanford says.
"The economic benefits of giving this first-class care to early-age children, and getting their mothers in the labour market working to their full potential, are enormous."
He argues that provinces, mired in a fiscal quagmire worse than the federal government's, shouldn't stand in the way of "reasonable demands" from the federal government to create a national system.
Provinces have responsibility for child-care delivery. Stanford says they cannot afford to look this gift horse of new revenues in the mouth given the federal government would foot most of the bill.
This report by The Canadian Press was first published Nov. 25, 2020.
ECB's de Guindos says Yellen's appointment good for global economy – SaltWire Network
FRANKFURT (Reuters) – The appointment of Janet Yellen as the next U.S. Treasury secretary is good news for the global economy as the former Federal Reserve chair is aware of the global ramifications of her country's policy, the vice president of the European Central Bank said on Wednesday.
"Janet Yellen knows perfectly what the U.S. economy needs and she is perfectly aware of the implications that the economic policy of the United States is going to have on the world economy," Luis de Guindos said at a news conference.
"The appointment of Janet Yellen is good news for the U.S. economy and the global economy."
The ECB has criticised Donald Trump's outgoing administration for its protectionist stance and was attacked by the U.S. president over the euro-dollar exchange rate.
(Reporting By Francesco Canepa; Editing by Balazs Koranyi)