B.C. housing sales, prices expected to decline in 2023: BCREA forecast
But any dip in prices won't last long, with a strong rebound predicted for 2024.
In a forecast released Monday, the association said home sales have dropped through last spring and summer and are trending close to 25 per cent below normal.
Sales in 2023 are expected to be down seven per cent — from nearly 81,000 units in 2022 to just over 75,000 — as households adjust to a slowing economy and struggle with higher mortgage rates.
But sales will surge to about 93,000 in 2024, a nearly 24 per cent increase, the BCREA forecast.
"A slowing economy and still elevated mortgage rates are expected to keep housing activity lower than normal through much of 2023," said chief economist Brendon Ogmundson in a new release.
"However, we expect a strong recovery, boosted by an expected decline in mortgage rates and record high immigration that will carry significant momentum into 2024."
The sales slump is forecast to be be most dramatic in Chilliwack, where home sales are expected to drop 14.7 per cent; the Fraser Valley, 11 per cent; and the Okanagan, 10.6 per cent. More modest decreases are expected in Victoria, at 3.1 per cent, and Greater Vancouver, at 4.3 per cent.

The shift in market conditions has led to falling prices despite few properties being for sale. Average prices on MLS will be relatively flat this year, the report said.

Home prices in Chilliwack are expected to tumble nearly 14 per cent to $700,000, while Fraser Valley residential prices are expected to fall 13 per cent to $955,000.

In Greater Vancouver, residential prices will decrease by 7.2 per cent in 2023, the report forecast, going from an average price of $1.27 million to $1.18 million, while Victoria property prices are forecast to decline 5.7 per cent from just above a million to $955,000.
For resort town workers, housing scarcity is worsening
For more than seven decades, housing availability in the mountain town of Jasper, Alta., has been a challenge.
Although the total number of dwellings is slowly growing, in the past 10 years, the rental units in the primary market – units built specifically as rental – has declined as some units have transitioned into condo ownership. The shortfall in the number of dwellings needed to meet demand in Jasper has gone from 235 units in 2002 to roughly 700 in 2022.
"In Jasper, housing has always been in short supply," says the town's mayor, Richard Ireland. "Over the years, efforts have been made to correct that, but the problem seems to just continue regardless of all the steps that have been taken."
These steps have consisted in asking Parks Canada to release land for the construction of both market and non-market, or subsidized and co-op housing.
Located on a national park, Jasper's town boundary is constrained by Parks Canada's regulations to limit the townsite's physical expansion and protect the environment.
To ensure the town's population remains in balance with the 118,222 square metres of developable land allocated to Jasper, Parks Canada requires that only those who work or run a business are eligible to live there – and releases parcels as needed.
"We've been able to get housing that's more affordable and stays that way," Mr. Ireland says. "But even with all the units that have been built, the pressure continues."
In the face of skyrocketing visitor numbers, the need for more staff in Jasper is growing, and the availability of well-maintained, affordable housing for workers in Canada's second most popular national park seems to be reaching a breaking point.
Since 2014, vacancy rates in Jasper's primary rental market have remained close to zero, driving rents up by 30 per cent over the same period.
Christine Reyes (whose name has been changed to protect her identity) and her boyfriend share a one-bedroom apartment in Cavell Apartments, the town's first purpose-built rental complex developed to provide staff accommodation in the 1970s.
Originally from the Philippines, Ms. Reyes moved to Cavell Apartments in the fall of 2021. Since then, the couple's rent has gone up by 20 per cent – from $1,075 to $1,270 – and further increases are expected in 2023.
"What we're paying now is just enough for us to make [ends meet]," Ms. Reyes says, noting she pays an additional $185 a month in parking, storage and pet fees. "I have family back home that I'm sending money to. I don't think I could send money if rent [goes] up."
In February, some tenants of Cavell Apartments received a letter from property management, informing them rents would be rising by about 40 per cent this year. The notice cites inflation, interest rates, as well as supply and demand as the drivers of such an increase.
While the proposed hike for existing tenants has been reconsidered, a bachelor suite in the complex was listed in March for a monthly rent of $1,604.50 – a rate akin to downtown Vancouver's average rent for the same type of unit.
The property management company did not respond to requests for comment.
In a town where a significant share of renters are employed in the tourism industry, and whose hourly wage averages $18.36 (roughly $1.80 less than in B.C.), spending more than $900 a month in rent isn't a viable option.
For local businesses, this challenge means they have to step in and absorb some of the cost of housing on behalf of their staff.
To ensure she can hire full-time staff year-round, Lynn Wannop, owner of Coco's Café, has rented a two-bedroom unit in Cavell Apartments for nearly a decade. "That apartment makes it so that I can hold on to staff in the winter, when it's really slow," she explains.
Currently, she pays $1,225 a month in rent for the unit, and charges her staff $500 to live there. But in the face of the proposed increases, she wouldn't have a choice but to continue to pay whatever rate the landlords ask. "As a business owner I have to suck it up and pay," Ms. Wannop says. "I can't operate my business without it."
But spending more in staff housing costs means Ms. Wannop can't raise wages either.
"I want my staff to be able to afford to live," she says. "But I can't afford to pay them any more."
Moreover, Jasper's housing shortfall doesn't only drive rents up – it also creates challenges for tenants who end up living in sub-par accommodations for a lack of alternatives within their budget.
Since November, Max Martin and four friends have shared a five-bedroom, two-bathroom bungalow in the middle of town. While the group pay what they consider a reasonable amount in rent, the condition of the home is precarious.
"We have mould that [the landlords] have refused to come help fix," Mr. Martin says, adding that "we went without heating for almost seven weeks."
According to recent inspection reports from Alberta Health Services and the Jasper Fire Department, the dwelling presents critical safety issues, including windows that don't open, exterior doors that can't be locked for a lack of keys, faulty heating, and no smoke alarms.
In Mr. Martin's view, Jasper's tight rental market allows landlords to take advantage of young workers who, like him, come from overseas attracted by the natural beauty of the Rocky Mountains.
"People should be held accountable for their actions and the choices they make," Mr. Martin says. "Especially when it comes to other people's lives. As a landlord you're in a privileged position where you can have a house that provides you passive income to let live and do what you want."
But more supply is on the way.
Last December, a new purpose-built rental complex finally received a development permit, six years after the project was first announced. However, a building permit application is yet to be received by Parks Canada (the developer has until Dec. 13 to apply for this permit).
Featuring 144,822 square feet of apartments spread between two buildings, this development is expected to make a dent on Jasper's housing gap when completed – but it's unlikely that new market units can support the affordability levels required by tourism and hospitality staff.
Because market housing is subject to speculation and financialization, providing rental housing at rates commensurate to the wages of workers isn't always possible, as returns for shareholders take priority.
"This model prays on power imbalances and problems that were already in place," says Laura Murphy, research coordinator at the University of Alberta's Affordable Housing Solutions Lab. "Especially in Alberta, where tenants are really dependent on landlords … because we don't have lot of protections for tenants."
In Alberta there are no limits to how much landlords can hike rents, as long as these increase only once a year.
To address this, Ms. Murphy suggests governments invest in non-market housing, as this "has proven to work time and time and again."
Currently, there are about 155 non-market units in Jasper, but only 21 of them are rentals – and the landlord's agreement with the municipality to provide housing at below market rates in the latter ends in 2029.
Like anywhere else in Canada, to boost the supply of suitable housing that remains affordable in perpetuity, Jasper requires support from senior levels of government.
"[In] 2023, council has budgeted a $5-million debenture to assist housing, but we will need some other partners to do that," Mr. Ireland says. "We now need matching funds from either the province or the feds. We've gone to the province and made that application, so we will see what comes of that."
On March 22, the municipality announced it would receive $6.5-million from the provincial and federal governments.
Combined with private investment, this new funding is expected to create 40 affordable units.
Piles of commercial-real-estate loans at banks may be worth just 77 cents on the dollar — if that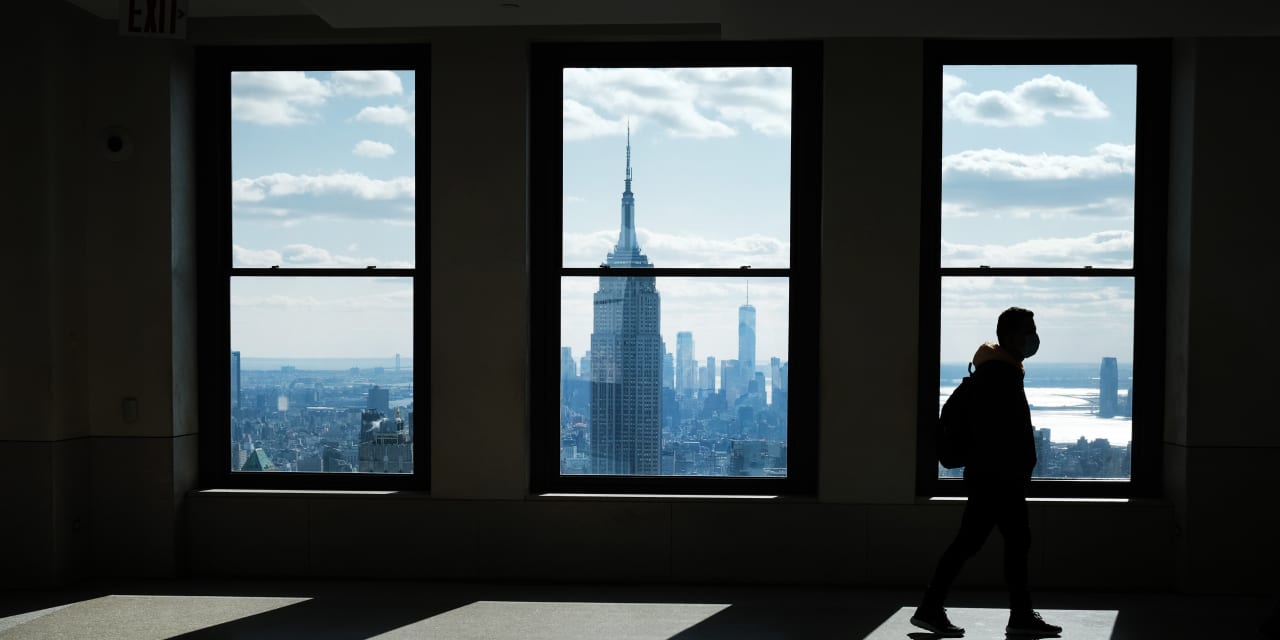 The swift collapse of Silicon Valley Bank earlier in March put a spotlight on potentially painful losses lurking at banks from trillions of dollars in commercial-real-estate loans on their books.
It also sparked debate over what piles of older loans on commercial properties might be worth now that low interest rates and peak real-estate prices have vanished, and as stress in the banking system makes credit more scarce.
The sale of $72 billion in assets from the failed Silicon Valley Bank by regulators at a $16.5 billion discount, which pencils out to about 77 cents on the dollar, offers a glimpse into a new clearing price for commercial-real-estate loans.
"The way I look at it is: [that] the Silicon Valley Bank trade created a baseline for the market," David Blatt, chief executive at CapStack Partners, a credit fund that buys commercial-real-estate loans from banks and originates short-term bridge loans and mezzanine debt.
"To me, that's the top end, not the bottom end, for commercial-real-estate loans," said Blatt, who studied the bank's loan exposure.
Unlike stocks or bonds, loans in the estimated $5.5 trillion commercial-property market don't sell in a transparent way, which means pegging their values can be difficult.
To be sure, not all of the sold assets of Silicon Valley Bank were related to commercial real estate. The bank reported about $13 billion of real-estate exposure at the end of 2022, according to a quarterly filing, which categorized about $2.6 billion as loans on commercial real estate.
Still, Blatt and other commercial-real-estate veterans steeped in previous bank-failure cycles told MarketWatch the sale provides a "mark" in terms of where loans actually changed hands in the wake of two regional-bank failures.
​"Everybody is dusting off their old playbook," said Jack Mullen, founder of Summer Street Advisors, a commercial-real-estate advisory firm that's been involved in multibillion-dollar workouts. "There just hasn't been much distress for years."
Toll of higher rates
As with bonds, the Federal Reserve's rapid pace of interest-rate hikes has cut the value of older, low-coupon commercial-real-estate loans. Mullen ​said recent bank failures also make it harder for banks to "sweep it all under the rug," which ​likely means more loan sales by banks.
"People are not going to let it carry into next year," he said. "On the regulatory side, it's coming right to the front of the line. People are supermindful of it."
Richard Hill, head of real-estate strategy and research at Cohen & Steers, recently argued in a report that while banks hold an estimated 45% of all commercial mortgages, the debt isn't a systemic risk for banks.
"We previously argued that [a decline of 10% to 20% in commercial-property prices] was reasonable to expect, and we now believe it could be 20–25%," Hill wrote. He also said higher loan standards in the wake of the 2007–08 global financial crisis can provide lenders a cushion if property values fall.
In the reeling office sector, however, the value of older office buildings in Manhattan could tumble 70%, said Stijn Van Nieuwerburgh, a professor of real estate and finance at Columbia University's business school, in a talk Thursday about turning older offices into homes hosted by the Volcker Alliance.
"Forty percent of that is just coming from interest rates alone," Van Nieuwerburgh said, adding that remote work, current regulations and other pressures on the office-building market contribute to the value drop.
Write-down implied
Real-estate investors also will be watching the sale of $60 billion of Signature Bank loans. Newmark Group Inc. was hired to market the assets from the failed bank that were excluded in a previous sale of its holdings.
"What everybody has been operating under is this hold-to-maturity veneer," Blatt said of banks that have continued to value loans at 100 cents on the dollar, or par.
"There's just no way these things get resolved at par," Blatt said. With the discounted sale of Silicon Valley assets, "the write-down is kind of implied."
The spring housing market could bring a reckoning for realtors in Canada
Realtors' fate depends on whether buyers and sellers return in force and how that will affect prices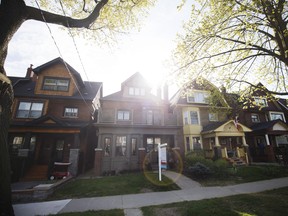 At the height of the COVID-19 pandemic, when many of her peers were binge watching Netflix shows, Toronto's Sewit Tamene decided she would finish getting her real estate licence, a process she had started almost a decade earlier.
But by the time she completed the program in September 2022, the booming pandemic housing market had started to turn cold, with sales and new listings on the decline and prices rolling over, too. For Tamene, the timing was bad, but at least she still had a full-time job elsewhere. For her friends trying to launch careers in the industry, the transition has been more difficult.
"Maybe if they already had a history and they already had a client base and they were already sort of successful, it wouldn't be hitting them as hard — but if you're a newer agent, I definitely think that it's a little bit more difficult to get going," Tamene said. "Some realtors are definitely taking a pause or leaving the industry because there's just not enough cake for everyone."
The pressure on a swelling real estate profession — membership at the Canadian Real Estate Association (CREA) has risen 17 per since the end of 2020 to 160,000 while the number of brokers and salespeople represented by the Toronto Regional Real Estate Board is up 25 per cent since March 2020 — is just one of the storylines making this spring's real estate market a make-or-break affair.
There's just not enough cake for everyone

Sewit Tamene
The big questions, the ones that will decide realtors' fates, are whether buyers and sellers return in force and how that will affect prices.
The Bank of Canada's dramatic interest rate hikes over the past year have reshaped lending markets, making homes even less affordable and pushing many would-be homebuyers to the sidelines.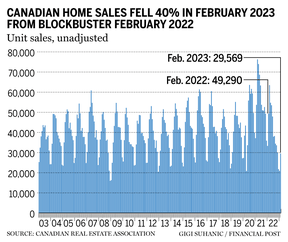 Figures released by CREA on March 15 show that actual (non-seasonally adjusted) transactions in February 2023 came in 40 per cent below a strong February 2022. New listings also continued to fall in February 2023, decreasing by 7.9 per cent month over month and hitting record lows in some cities, including Calgary.
Prices, too, have come under pressure. The composite benchmark price for a home in the Greater Toronto Area (GTA) peaked at $1,370,000 in March of 2022, according to figures from TRREB, but as of February were down 18 per cent from there. Vancouver's price decline has been steeper, according to the region's real estate board, off 20 per cent from a high of $1,374,500 last April.

Industry observers have suggested the usually busy spring market might be the turning point that lures buyers and sellers back into the game, but that is hardly assured, and just where the balance of supply and demand lands will have significant consequences for the industry and the economy.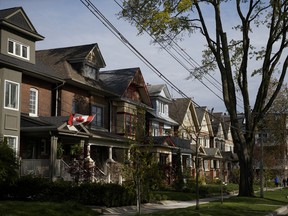 John Pasalis, president and broker of record at Toronto real estate brokerage, Realosophy, thinks demand has the upper hand. He said his brokerage has had lots of showings recently and that sales are growing faster than inventory. That is keeping the bidding process competitive and maintaining price levels, something he doesn't see changing.
"We need to not just see a seasonal increase (in listings), but we need to see a big increase in the number of people coming on the market to sell — and we don't know if that's going to happen, to be honest with you," Pasalis said. "We'll probably see some increase but I'm not sure if we're going to see the level we need to bring a bit more balance to the market. And by balance, I mean, fewer bidding wars, homes sitting on the market a little bit longer."

Pritesh Parekh, a Toronto realtor, said that while the lack of listings may be supporting prices, it is limiting the options for buyers.

"If a realtor is representing a buyer in this market, they're definitely feeling the pressure of even finding homes that are suitable," Parekh said. "And when they finally do find a property — and I'm talking more so houses than condos in this specific example — there are so many other buyers that are looking at that same home."
For realtors, Parekh said the market has shifted dramatically since 2021, when one didn't have to be working full time to make ends meet.

"It was a market where properties were selling quickly and selling for high prices," he said. "Part-timers doing lower volume sales or staying afloat based on the reality that there was a lot of business to go around, were selling properties relatively easily."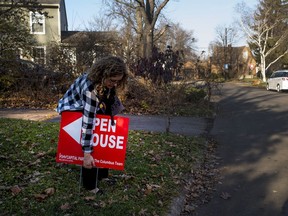 Then, the market was buzzing from the Bank of Canada's emergency interest rate cuts, sparked by the COVID-19 pandemic. The overnight rate sat at 0.25 per cent for all of 2021. A previously hot market seemingly got hotter that year.
"Properties were selling without being staged, without having repairs — even properties that had negative attributes were still selling at prices people couldn't believe," Parekh said.
As the Bank of Canada tightened monetary policy, the market thinned out and the "anything goes" mentality disappeared with it.

Parekh thinks this spring will show that buyers and sellers are tired of playing the waiting game.

"There were so many people who were looking to buy last year," Parekh said. "And once prices started going down, they held off to see what happens next. There are still people in the market who have been waiting since last year, and at this point there's going to be a segment of them who are tired of waiting and say, 'You know what, I'm ready to pull the trigger.'"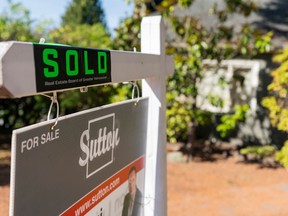 Adil Dinani, a realtor with Royal LePage West in Vancouver, has been selling real estate for 17 years and has seen three major market corrections. He said he is optimistic about the spring market and believes that "the worst is behind us."
According to Dinani, entry-level price points of the Vancouver market are very active right now.

But he thinks a reckoning may be ahead for the industry, with less-established agents being winnowed out over the next few years.

"I think real estate practitioners need to work to provide value, to display market knowledge and really understand what's happening out there (in real estate) because it's a confusing time," Dinani said. "If you're a first-time buyer and rates are five and a half, six per cent, and prices have come down but not that much — you want to know where the opportunities in the market are."

In spite of the uncertainty, Tamene is optimistic the market will bounce back.

"Things have been slower these past few months which can be discouraging," she said. "I'm not a gambler but if I were placing a bet on Toronto and its real estate market, I'm going all in because that's how confident I am that things will turn around."