Ban social media for kids? Fed-up parents in Senate say yes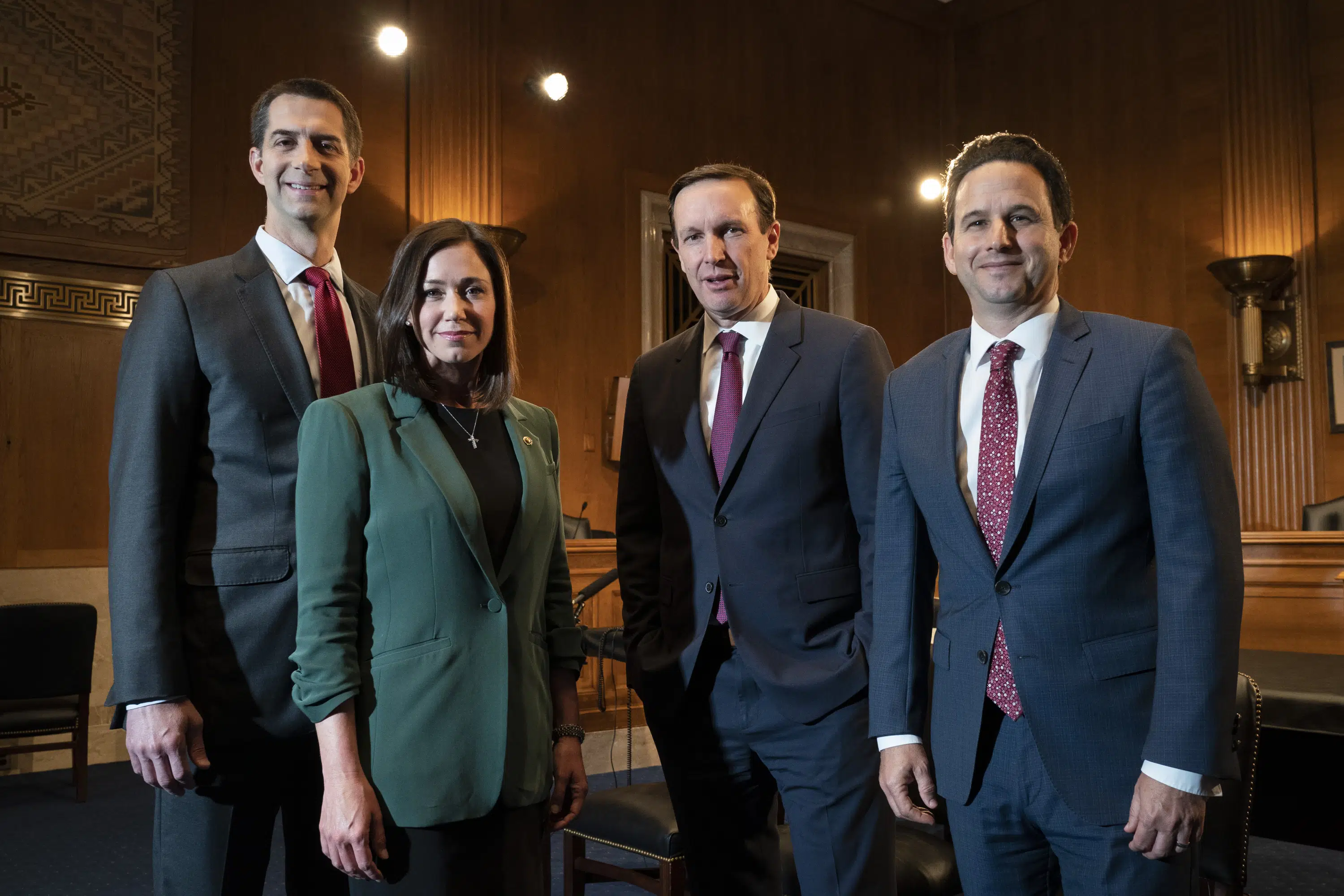 WASHINGTON (AP) — Sen. Katie Britt says she hears about it constantly when she is at home in Alabama — at school track meets, basketball tournaments and on her regular morning walks with friends. And when she was running for the Senate last year, Britt says, "parent after parent" came up to her wanting to discuss the way social media was harming their kids.
Britt also navigates the issue in her own home, as the mother of a 13-year-old and a 14-year-old.
"Enough is enough," says Britt, a Republican who last week introduced bipartisan legislation with three other senators — all parents of young children and teenagers — to try to better protect children online. "The time to act is now."
Connecticut Sen. Chris Murphy, too, deals with it firsthand as a father to an 11-year-old and a 14-year-old. Murphy says he's seen the upsides to social media, like connection during the coronavirus pandemic and silly videos that bring them joy. But he's also seen the downsides, including children he knows who he says have ventured into dark corners of the online world.
"I just feel like we've reached this point where doing nothing is not an option," says Murphy, a Democrat. "And increasingly, when members of Congress go home, this is one of the first or second issues that they're hearing about from their constituents."
Legislation introduced by Britt and Murphy, along with Sens. Brian Schatz, D-Hawaii, and Tom Cotton, R-Ark., aims to prohibit all children under the age of 13 from using social media and would require permission from a guardian for users under 18 to create an account. While it is one of several proposals in Congress seeking to make the internet safer for children and teens, the four senators said in a joint interview with The Associated Press that they believe they are representative of millions of American parents who are gravely worried that social media companies are largely unchecked in what they can serve up to their children.
"The idea that an algorithm has some sort of First Amendment right to get into your kid's brain is preposterous," says Schatz, who initially brought the bipartisan group of four together. "And the idea that a 13-year-old has some First Amendment right to have an algorithm shove upsetting content down their throat is also preposterous."
Along with the age restrictions, the legislation would prohibit social media companies from using algorithms to recommend content to users under 18. It would also require the companies to try and verify the ages of users, based on the latest technology.
The bipartisan bill comes at a time when there is increasing appetite in Congress for regulating social media companies — and as those companies have for years eluded stricter regulation in Washington. Some states like Utah and Arkansas have enacted their own laws, creating an even bigger challenge on the federal level.
This time, the four senators said they believe there is an unusual bipartisan momentum around the issue as parents grapple with a burgeoning post-pandemic mental health crisis among young people. Recent data from the Centers for Disease Control and Prevention, for example, showed that 60% of teen girls reported feelings of persistent sadness or hopelessness, and 30% said they seriously considered attempting suicide.
"This is an issue that unites parents all across the country, no matter what their political views on other matters might be," Cotton said.
Still, any legislation proposing to regulate technology and social media companies faces major challenges, and not only because of the companies' deep pockets. While the European Union has enacted much stricter privacy and safety protections online, Congress has so far been unable to agree on a way to regulate the behemoth industry. Past legislation has failed amid disagreements about overregulation and civil liberties.
And despite the widespread bipartisan interest in taking action, it remains to be seen if any legislation could successfully move through the Democratic-majority Senate and the Republican-controlled House. The two parties have various and sometimes conflicting priorities over what should be done about tech companies.
Senate Majority Leader Chuck Schumer, D-N.Y., said Tuesday that "I believe we need some kind of child protections" online, but did not specify legislation.
A separate bill on child safety by Sens. Richard Blumenthal, D-Conn., and Marsha Blackburn, R-Tenn., was approved by the Senate Commerce Committee last year. It takes a different approach, requiring social media companies to abide by a "duty of care" to make their platforms safer and more transparent by design. That bill, which the two reintroduced this week, would force the companies to give minors the option to disable addictive product features and algorithms and enable child safety settings by default.
Another bill introduced Wednesday by Sens. Ed Markey, D-Mass., and Sen. Bill Cassidy, R-La., would expand child privacy protections online, prohibiting companies from collecting personal data from younger teenagers and banning targeted advertising to children and teens. Republicans and Democrats on the House Energy and Commerce Committee, too, have been working on a more expansive online privacy bill that would give adults as well as children more control over their data.
Other bills would aim to ban TikTok or give the government more leeway to review foreign-owned platforms deemed a possible security threat.
Industry groups have criticized the child safety bills, warning of overreach. They say the rules could backfire and prevent some teenagers from finding helpful resources on suicide or LBGTQ+ issues, in particular.
"Being a parent in the twenty-first century is hard, but inserting the government between parents and their teens is the wrong approach," said Carl Szabo of NetChoice, an advocacy group that counts Meta, TikTok, Google and Amazon among its members.
Another industry-aligned group, Chamber of Progress, said the prohibition on algorithmically targeted content would actually make it harder for teenagers to find age-appropriate material. "We should listen to teens, who are saying that social media is mostly playing a positive role in their lives," said CEO Adam Kovacevich.
Blumenthal also criticized the four senators' bill, saying this week that he has "strong concerns" that the legislation would put more of a burden on parents than the technology companies and potentially give industry the opportunity to collect more data as parents attempt to verify their children's ages.
"Our bill in effect puts the burden on big tech" rather than parents, Blumenthal said about his legislation with Blackburn.
Schatz defended their legislation as "elegant in its simplicity."
"We simply say kids 12 and under shouldn't be on a social media platform at all," Schatz says. "That's a policy call. That's within the purview of the Congress. And I think most people agree with us."
Cotton says that most social media companies are already collecting data on children, and that their bill does not pose any additional risk. The fact that there are several bills out there, he says, highlights "a lot of energy and enthusiasm about putting some reasonable guardrails around social media."
Many teenagers want some regulation as well, Murphy says.
"When I talk to the kids that hang around my house, they know that they're not being protected and looked after," he says. "They know that sometimes these sites are sending them into places where they shouldn't be."
Britt says some of her friends and fellow parents in her walking group texted her news reports about her bill after they introduced it.
"This is what we need," they told her.
___
Follow the AP's coverage of social media at https://apnews.com/hub/social-media.
Social Media Can Harm Kids. Could New Regulations Help?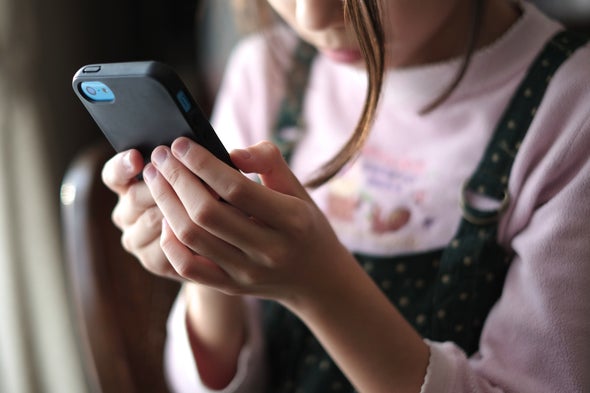 <div class="article-block article-text" data-behavior="newsletter_promo dfp_article_rendering" data-dfp-adword="Advertisement" data-newsletterpromo_article-text="
Sign up for Scientific American's free newsletters.
" data-newsletterpromo_article-image="https://static.scientificamerican.com/sciam/cache/file/4641809D-B8F1-41A3-9E5A87C21ADB2FD8_source.png" data-newsletterpromo_article-button-text="Sign Up" data-newsletterpromo_article-button-link="https://www.scientificamerican.com/page/newsletter-sign-up/?origincode=2018_sciam_ArticlePromo_NewsletterSignUp" name="articleBody" itemprop="articleBody">
This week Surgeon General Vivek H. Murthy released a warning about the risks that social media presents to the mental health of children and teenagers. Adolescent mental health has been declining for years, and an increasing amount of research suggests that social media platforms could be partially to blame. But experts continue to debate just how much impact they have—and whether new and proposed laws will actually improve the situation or will end up infringing on free speech without addressing the root of the problem.
Numerous studies demonstrate that adolescent rates of depression, anxiety, loneliness, self-harm and suicide have skyrocketed in the U.S. and elsewhere since around the time that smartphones and social media became ubiquitous. In fact, in the U.S., suicide is now the leading cause of death for people aged 13 to 14 and the second-leading cause of death for those aged 15 to 24. In October 2021 the American Academy of Pediatrics declared a "national state of emergency in children's mental health," stating that the COVID pandemic had intensified an already existing crisis. The U.S. Centers for Disease Control and Prevention issued a similar warning in 2022, after the agency found that nearly half of high school students reported feeling persistently "sad or hopeless" during the previous year. According to the CDC, LGBTQ and female teens appear to be suffering particularly poor mental health.
Yet the role social media plays has been widely debated. Some researchers, including Jean Twenge of San Diego State University and Jonathan Haidt of New York University, have sounded the alarm, arguing that social media provides the most plausible explanation for problems such as enhanced teen loneliness. Other researchers have been more muted. In 2019 Jeff Hancock, founding director of the Social Media Lab at Stanford University, and his colleagues completed a meta-analysis of 226 scientific papers dating back to 2006 (the year Facebook became available to the public). They concluded that social media use was associated with a slight increase in depression and anxiety but also commensurate improvements in feelings of belonging and connectedness.
"At that time, I thought of them as small effects that could balance each other out," Hancock says. Since then, however, additional studies have poured in—and he has grown a bit more concerned.  Hancock still believes that, for most people most of the time, the effects of social media are minor. He says that sleep, diet, exercise and social support, on the whole, impact psychological health more than social media use. Nevertheless, he notes, social media can be "psychologically very detrimental" when it's used in negative ways—for instance, to cyberstalk former romantic partners. "You see this with a lot of other addictive behaviors like gambling, for example," Hancock says. "Many people can gamble, and it's not a problem. But for a certain subset, it's really problematic."
Some recent studies have attempted to clarify the link between social media and mental health, asking, for instance, whether social media use is causing depression or whether people are being more active on social media because they're depressed. In an attempt to present causal evidence, Massachusetts Institute of Technology economist Alexey Makarin and two of his colleagues compared the staggered rollout of Facebook across various U.S. colleges from 2004 to 2006 with mental health surveys taken by students at that time. Their study, published in 2022, found that swollen rates of depression and anxiety, as well as diminished academic performance, followed Facebook's arrival. Makarin says much of the harm they documented came from social comparisons: students viewed the online profiles of their peers and believed them to "[have] nicer lives, party more often, have more friends and look better than them." Facebook's parent company Meta did not responded to requests for comment by press time.
Other studies have obtained similar results. In one paper, participants were paid to deactivate Facebook for four weeks prior to the 2018 U.S. midterm elections and reported experiencing improved happiness and life satisfaction when they weren't on the platform. And in February 2023 researchers at Swansea University in Wales found likely physical health benefits, including a boost to the functioning of the immune system, when social media use was reduced by as little as 15 minutes per day.
"In total, there's a more and more coherent picture that, indeed, social media has a negative impact on mental health," Makarin says. "We are not saying that social media can explain 100 percent of the rise of mental health issues…. But it could potentially explain a sizeable portion."
Mitch Prinstein, chief science officer at the American Psychological Association (APA), which recently released recommendations for adolescent social media use, points out that there's nothing inherently harmful or beneficial about social media. "If I'm 12, and I'm reading Scientific American and going on social media to talk with my friends about how interesting the articles are," he says, then that's a far cry from "going on a site that's showing me how to cut myself and hide it from my parents." He suggests that social media companies should take down the potentially harmful content, letting youth use social media more safely.
In addition to toxic content, Prinstein worries about the effects of social media on young people's sleep—and therefore brain development. "No kid should be on their phone after 9 P.M.," he says, "unless they're going to sleep well into the morning." But actually closing down the social apps and putting that phone down is difficult, Prinstein says. This is in part because of the design of these platforms, which aim to hold users' attention for as long as possible. Kris Perry, executive director of the nonprofit Children and Screens: Institute of Digital Media and Child Development and a former senior adviser to California governor Gavin Newsom, agrees. Besides being sucked in by app design, she says, adolescents fear disappointing their peers. "Kids feel genuinely scared that they'll lose friendships, that they won't be popular, if they don't like their friends' posts instantly," Perry says.
The flood of new studies on social media's harms is spurring lawmakers to action. Except for the Children's Online Privacy Protection Act, which passed in 1998—years prior to the advent of smartphones or social media—the U.S. Congress has never really involved itself with what kids do online. "It's kind of the Wild West out there," Prinstein says of the lack of oversight. Since around 2021, however, when a Facebook whistleblower testified that the company knew its platforms harmed youth mental health—allegations that Facebook denied—both Republican and Democratic lawmakers have moved to follow Europe's lead on stronger Internet regulations. On the federal level, members of Congress have introduced a slew of overlapping bills: at least two would bar social media use outright for kids under a certain age, while others would restrict targeted advertising and data collection, give young users more control over their personal information, prioritize parental supervision, facilitate additional research and hold social media companies liable for toxic content viewed by minors. Though nothing has yet passed, President Joe Biden seems largely onboard with these measures. In his February State of the Union speech, Biden said, "We must finally hold social media companies accountable for the experiment they are running on our children for profit." And on the same day as the surgeon general's warning this week, the White House commissioned a task force to analyze how to improve the health, safety and privacy of kids who go online.
Meanwhile state legislatures have jumped into the fray. California recently passed a law designed to protect children's online data. Montana banned TikTok. And Arkansas and Utah mandated, among other things, that social media companies verify the ages of their users and that minors get parental consent to open an account. Similar bills are pending in many other states.
Of the federal bills currently pending, arguably the Kids Online Safety Act (KOSA) has gained the most attention thus far. Sponsored by Republican Senator Marsha Blackburn of Tennessee and Democratic Senator Richard Blumenthal of Connecticut, the bill would require social media companies to shield minors from content deemed dangerous. It also aims to safeguard personal information and rein in addictive product features such as endless scrolling and autoplaying. Supporters of KOSA include Children and Screens, the APA and the American Academy of Pediatrics, along with several parents whose kids died by suicide after being relentlessly cyberbullied.
On the opposing side, organizations that include the Electronic Frontier Foundation, a digital rights nonprofit, and the American Civil Liberties Union have come out against KOSA, stating that it might increase online surveillance and censorship. For instance, these parties have raised concerns that state attorneys general could weaponize the act to suppress content about, say, transgender health care or abortion. This is particularly problematic because it could negate some of the positive effects social media has on teen mental health.
Researchers acknowledge that social media can aid kids by, among other things, connecting them with like-minded people and facilitating emotional support. This appears to be especially important for "folks from underrepresented backgrounds," Prinstein says, "whether you're the only person around who looks like you or the only person with your identity in your family." If KOSA leads to the restriction of speech about LGBTQ issues, for instance, it could be detrimental to members of that community. "That support, and even accessing information, is a great benefit," Prinstein says. "There really was no other way to get that resource in the olden times."
Jason Kelley, associate director of digital strategy at the Electronic Frontier Foundation, says that rather than a bill like KOSA, he would prefer to see stronger antitrust laws that might, for example, increase competition among platforms, which could encourage each one to improve its user experience in order to win out. More options, he says, would force social media companies "to deal with the ways they ignore user interest and desire and safety and privacy."
As the debate continues over the best legislative fixes, essentially all the researchers Scientific American spoke to agree on one idea: more information about these platforms can help us figure out exactly how they're causing harms. To that end, KOSA would mandate that the social media companies open up their closely held datasets to academics and nonprofits. "There's a lot we don't know," Hancock says, "because we're prevented."
IF YOU NEED HELP
If you or someone you know is struggling or having thoughts of suicide, help is available. Call or text the 988 Suicide & Crisis Lifeline at 988 or use the online Lifeline Chat.
Saskatoon pizza shop overwhelmed by orders after heartfelt social media plea
A Saskatoon pizza shop had to shut its doors after a social media post led to an overwhelming number of orders.
"Four o'clock was normal, then by 4:20 everything started hitting real hard, real fast," Doug Grevna said.
"By 5:00 we were 400 per cent busier than normal."
The 8th Street Panago location was originally slated to provide pizzas for a family night planned for École St. Matthew School.
However, the event was cancelled following the tragic death of Natasha Fox, a teacher at the school who died in a collision with a cement truck while cycling.
Even though the dough has been prepared for the large order, the shop cancelled it at no charge, given the circumstances.
Moved by the gesture, a parent took to social media asking people to order from the shop so the dough wouldn't spoil.
"Please consider ordering pizza from Panago on the 8th tonight so that the dough doesn't spoil and they don't take a financial hit due to wasted supplies," the post said.
While Grevna is adamant that he never thought twice about cancelling the order at no cost, he is touched by what happened next.
"It's actually amazing because we just sort of said … 'no worries,'" Grevna said.
Grevna had made an offhand comment when the cancellation came in that if the school could send a few customers their way it would help the keep the dough from going to waste — but he only expected a handful of orders.
"Then it just got crazy. It was unreal," he said.
"Our printer never stopped and we couldn't even keep up."
With more and more orders pouring in as the social media post was shared throughout the city, Grevna had to shut the store down temporarily.
"I've never really closed before because we were so busy. But there's no way we could keep up. Our computers only let us go up to 120 minutes for an expected wait time," he said.
"We had to go beyond that. So we just had to kind of shut it down for a bit before we opened again about a hour and a half later."
He said they doubled the sales of a normal Thursday night.
"The community just came in waves," he said.
"It was just overwhelming and we're super appreciative."
Rising racing star Lindsay Brewer says she was criticized by female drivers over swimsuit social media posts
Lindsay Brewer is one of the most popular race car drivers on social media, boasting more than 2.1 million followers on Instagram and over 629,000 on TikTok.
Brewer is currently racing in USF Pro Championships 2000 with a dream to eventually get to IndyCar. But even before she stepped onto the Indy track, she told The Daily Mail in an interview published Sunday that she's already been hearing negativity from race car drivers about her social media activity.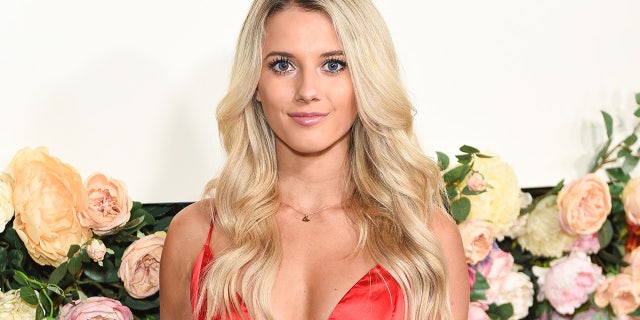 The 26-year-old driver said she reached out to other female professional drivers and was surprised to hear some of the advice they shared with her.
"I've talked to a few female drivers in the past who were older and I asked for advice.… and they were like, 'Stop posting swimwear photos, this just makes women make look so bad in the industry,'" she told the outlet.
"If you're truly about feminism and women in the industry, you should allow them to be who they wanna be and not put them in that box. Like you should not say, 'OK you can't wear makeup, you have to dress a certain way, you can't post certain things.'
"I think that's honestly anti-feminist."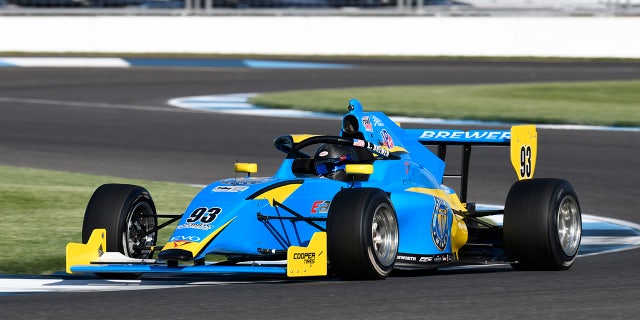 Brewer dismissed the notion she's just an "influencer pretending to be a race car driver." She said she got her start on the track in go-karts when she was 11. She said racing was something she was passionate about and was able to take a few years off for college and build a brand to help fund her racing.
Brewer finished 15th in the standings last season and is in 19th so far this season. She said some of the negativity has gone away and vowed to never change who she is or how she promotes herself on social media.
"I will always have my hair bleached, I'll have my fake nails, but yet I can still be a bada– driver. I don't wanna be put into certain categories. I still can take care of myself and look 'glamorous' and girly, but still be quick on the track," Brewer added.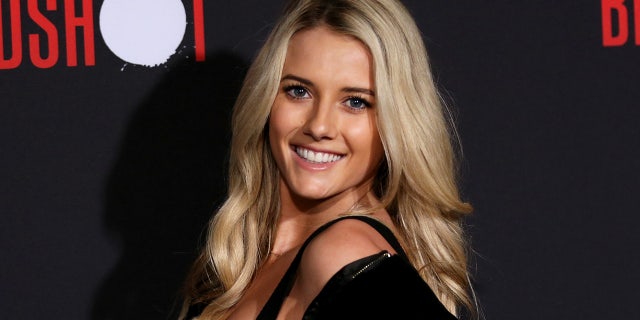 Brewer had two top 10 finishes last season – at Indianapolis Motor Speedway and a street race in Toronto.
Brewer's had a tough season this year, mostly finishing in the bottom half of the standings.