Banksy art burned, destroyed and sold as token in 'money-making stunt' – BBC News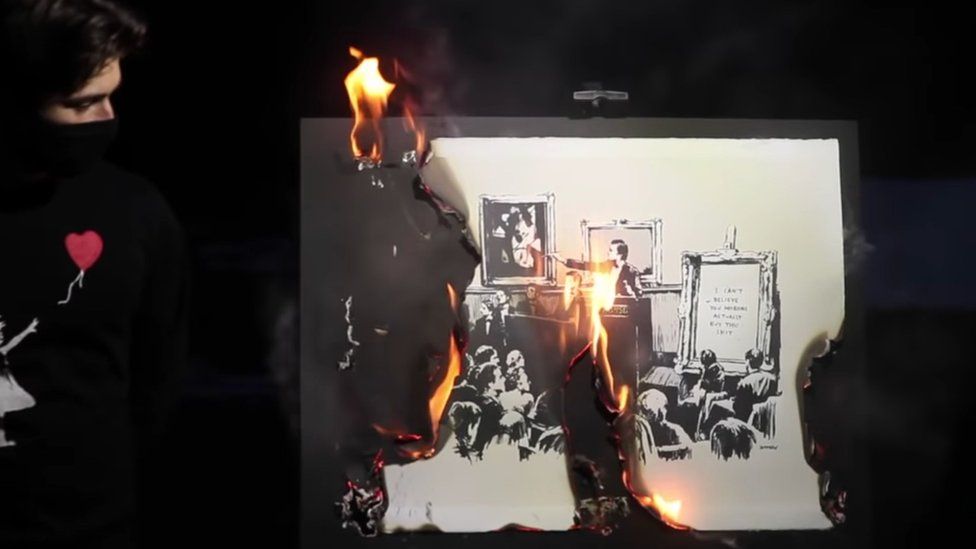 An original Banksy, which was burnt and destroyed in a livestreamed video, has been sold via a digital token representing the work for $380,000 (£274,000).
The print Morons is itself a critique of the art market, depicting an auctioneer at Christies.
A video shared by the BurntBanksy account shows a masked man setting fire to the art with a lighter.
One art critic has dismissed the event as a "stunt" to make money.
The work was sold as digital art through NFT (non-fungible token) technology.
NFT provides an online ledger of ownership, but the art has no physical presence and can be reproduced.
This kind of art has become increasingly popular, with musician Grimes raising a total of $6m through auctioning digital works.
"It's a total stunt, playing off the fact that these things are going for big money," said Ossian Ward, author of the book Ways of Looking: How to Experience Contemporary Art.
"You can say anything is a work of art… but if you burn a Banksy and then want money for it, that ranks pretty low on the art scale for me."
Morons
The original 2006 screenprint by Banksy entitled Morons (White) depicts a Christie's auctioneer pointing at framed paintings in a crowded auction room.
Next to him is a framed image accompanied by a phrase including the words: "I can't believe you morons actually buy this."
The Banksy was bought for $95,000 by Injective Protocol, the blockchain firm behind the stunt, who said it aimed to "inspire" tech enthusiasts and artists with this statement.
In the video, the man who burns the print is wearing a jumper which has a picture of Banksy's Girl With Balloon on it.
A framed copy of the painting was shredded after it sold at an auction in 2018.
'Expression of art'
"We view this burning event as an expression of art itself," said Mirza Uddin, a spokesman for Injective Protocol.
"We specifically chose a Banksy piece since he has previously shredded one of his own artworks at an auction."
"Banksy's own work has toyed with this idea that it is non-permanent," Mr Ward said. "Once those works are on the walls, he doesn't authenticate them."
Although "creative destruction of art is not new… it is always upsetting and shocking to see a piece being destroyed," said Gabrielle Du Plooy, founder of Zebra One Gallery.
"And in this instance, the intention seems more cynical."
'Money to burn'
"It is possible that the company are making a comment about the collectors who are buying it – they are the morons depicted, with literally enough money to burn," she added.
The group behind the stunt said it was on "a mission to bridge the world of physical art with NFTs."
Initially, NFT has been a popular format for selling internet memes, with the Nyan Cat – depicting a cartoon cat with a Pop-tart body flying with a trail of rainbows – selling for $600,000.
The use of works by famous artists, such as Banksy, suggests NFTs are entering the mainstream.
Last month, 254-year-old auction house Christie's opened its first auction of purely digital work by the artist Mike Winkelmann – also known as Beeple.
NFT investing
WhaleShark is one of the largest collectors of art and digital-gaming NFTs in the industry, with a collection worth an estimated $7m.
"With NFT technology, digital art can finally assume a strong commercial value given that we are now able to track provenance scarcity," he told the BBC.
"NFTs also enable non-traditional collectors such as myself an opportunity to collect art anonymously in a non-judgemental environment, while also eliminating the future challenges of physical space limitations and degradation that we see with their physical counterparts."
But many financial experts have urged caution when investing in NFTs.
"NFTs are booming right now, so there is an opportunity for both individuals and businesses to profit from being early adopters," said Nadya Ivanova, chief operating officer at foresight business L'Atelier BNP Paribas.
"But while the underlying utility of NFTs is clear and will likely last, the current surge in interest won't last forever.
"As ever, the golden rule is to only invest however much you are comfortable with losing."
Moose Jaw Art Guild meets to discuss its upcoming MJMAG exhibition – moosejawtoday.com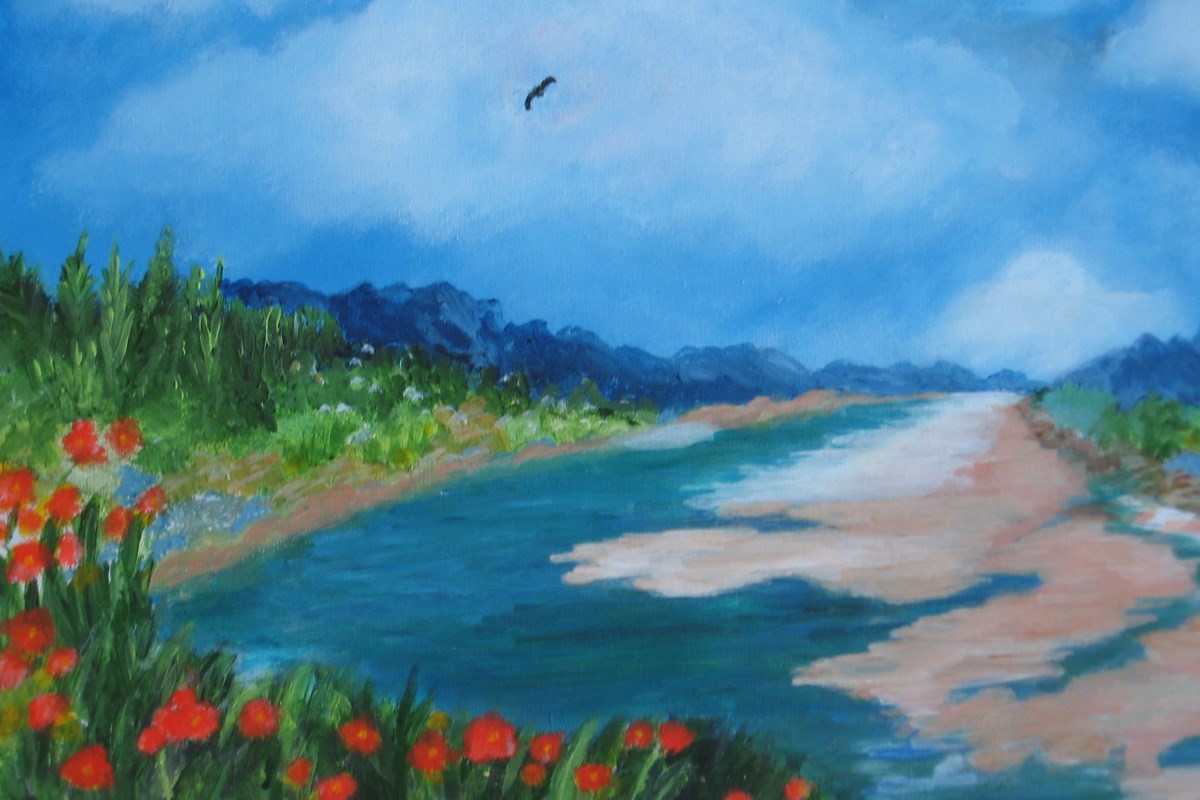 The Moose Jaw Art Guild is excited for their 54th Christmas exhibition at the Museum & Art Gallery
Led by President Karen Walpole, ten members of Moose Jaw's Art Guild gathered for only the second time in 18 months to discuss their upcoming exhibition. The forms necessary for submission were distributed, and everyone chatted about how their works were progressing.
The theme for this year is "Looking Out My Window," to be interpreted by the artist. A variety of mediums are encouraged, including drawings, pastels, watercolours, and sculptures.
Many of the works displayed in MJMAG's lobby will be for sale. The exhibition will open on Nov. 12th, and continue until Jan. 9th of next year.
Karen Walpole noted that she is "always excited" to share some of the Art Guild's venerable history, particularly in regards to its role in the founding of MJMAG. She says that, "Back in 1963, the City of Moose Jaw asked what was then the Moose Jaw Fine Arts Guild to comment on their plan to celebrate Canada's 100th birthday."
The Guild took that chance to strongly endorse and lobby for a "Cultural Centre" in Crescent Park near the Public Library. The Moose Jaw Art Museum opened in 1967, and the Art Guild has had an annual exhibition there ever since.
Jennifer McRorie, MJMAG's current curator and director, confirms that the Art Guild was "instrumental in getting the art museum established." She adds that, "In 2017 we celebrated our 50th anniversary, and so we actually presented an exhibition from our permanent collection that was the result of 50 years of collecting the work of Moose Jaw artists."
The Guild itself was established on a cold February night in 1929, after a presentation by influential Saskatchewan artists Vaughan Grayson and Barbara Barber. That night, the Women's Art Association of Saskatchewan was voted into existence. In 1957 it became the Moose Jaw Fine Art Guild, and in 1984 it achieved its current form as the Moose Jaw Art Guild.
This year's exhibition comes on the heels, obviously, of the enormous disruption of the global pandemic. Nevertheless, the Guild endures, and is always open to new members. Walpole sincerely emphasizes that one purpose of their showings is to, "provide encouragement and an introduction to many of us that want to try our artistic hands, but don't know where to start."
Art is about expression, moving beyond the limitations of language to convey emotion in a subjective, yet direct way. Although it is not possible to control exactly how one's art is perceived, this should not be a barrier. The main thing, Walpole says, is "to have the confidence to at least attempt an art form of some kind."
More information about the Art Guild, its meetings, and how to join can be found on their Facebook page.
Knitting for Guelph's Art Not Shame: 3 things to know about the organization and fundraiser – GuelphMercury.com
So you want my arts job: Art Installer – ArtsHub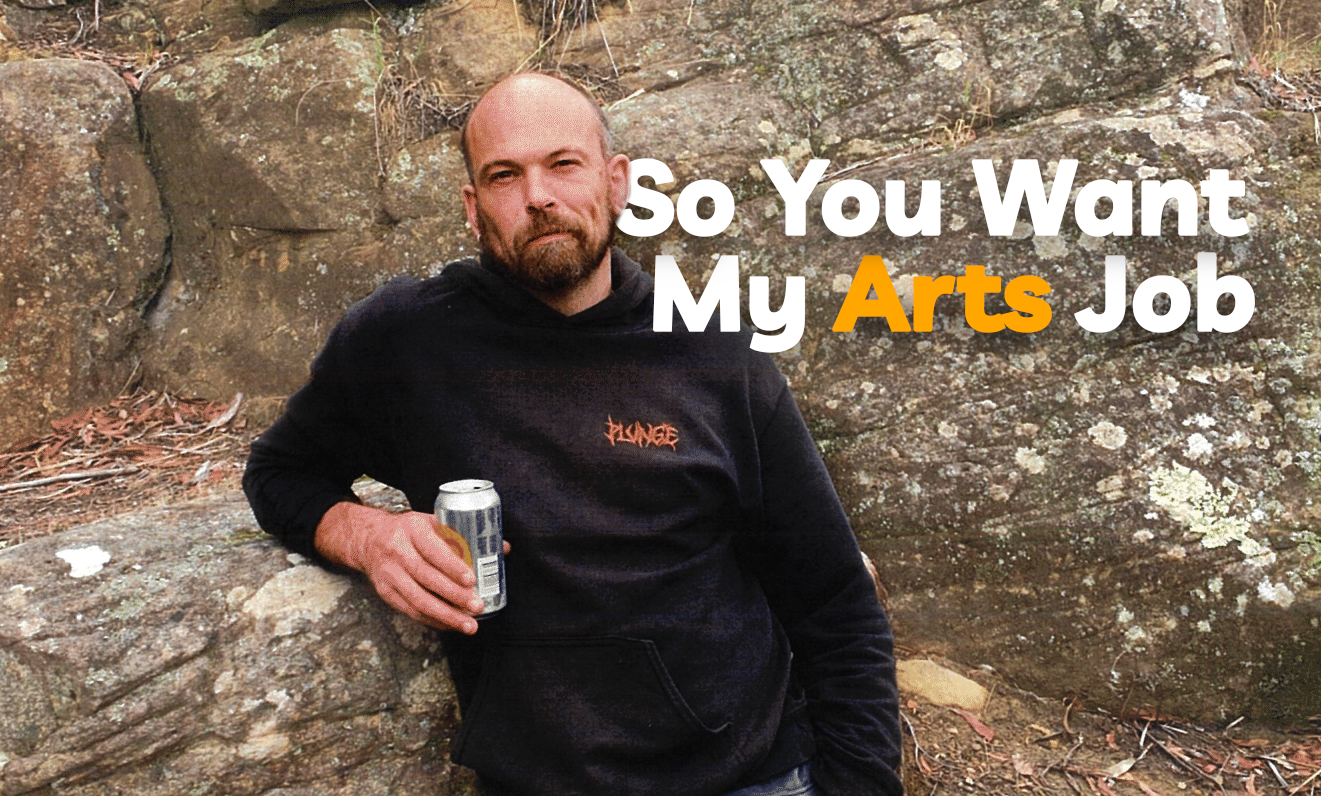 A rare opportunity saw Andrew Hawley join the National Gallery of Victoria (NGV) as a casual art handler after graduating from his BFA in Drawing at RMIT in 2003.
Eighteen years later, he is now the Collection and Exhibition Preparator at Hobart's Museum of Old and New Art (Mona), known for their eccentric and challenging exhibitions, and undoubtedly, one of the most exciting environments in which to work in art installations, storage, and exhibition preparations.
He also holds a Masters in Cultural Materials Conservation from the University of Melbourne, and has worked across ACMI, the Victorian Arts Centre, ExhibitOne, POD Museum and Art services, and the Melbourne Immigration Museum.
From Ron Meuck's 10 metre infant sculpture to Ai Weiwei's White House (2015) in Mona's Siloam, Hawley and his colleagues are the answer to your question: 'But how did they manage to get it there?'
Here, Hawley shares the excitement of working on high-profile exhibitions and discusses the skills you would need to pursue this challenging but rewarding profession.
HOW WOULD YOU DESCRIBE WHAT YOU DO?
In a nutshell; I prepare artwork and other culturally significant material for storage, exhibition and loan, and assist with exhibition/display installation. My role is quite varied but I spend most of my time at our off-site collection store where I design, construct and fit out custom packing units for artworks. These vary from timber crates and travel frames to archival board boxes, archival tubes for rolled works and the occasional solander box. I also ensure artwork is clean and display ready.
I organise and maintain the off-site collection storage area which involves a lot of 3D Tetris. I work closely with colleagues including registrars, a conservator, a mount maker and several other very highly skilled art handler/technicians as well as a wider team of kinetic artwork and time based media technicians.
I assist with exhibition installation/deinstallation and collection changeover at the museum and some external locations during festivals.
I'm also a qualified paper conservator so I undertake some conservation assessments and treatments when required.
Read: So you want my arts job: Museum Program Producer
HOW DID YOU GET STARTED IN YOUR CAREER?
I finished a fine art degree in 2003 and was looking for something outside the hospitality industry and inside the museum/gallery industry. Luckily, a regular customer at one of the venues I worked in (as a chef/cook), let word slip that the National Gallery of Victoria were hiring casual art handlers to prepare to move into the refurbished premises at St Kilda Road. I got the boss' details, wrote an application letter, attended a job interview and somehow was successful, despite no prior experience.
WHAT DO YOU LOOK FORWARD TO THE MOST IN YOUR JOB?
Unique challenges and a reliance on lateral thinking for solutions – something I experience almost every day. I also have great colleagues with whom I liaise about all aspects of the job. We learn from each others' creative perspectives.
I love the excitement of a large or high profile exhibition, including engagement with external or international artists and curators, trying to help realise a vision that may or may not be clear in everybody's mind. I equally love the calm and solitude of a collection store and the fact that I work so closely with museum objects on a daily basis. If I have a bad day, looking at an ancient Egyptian mummified cat or some 2,000 year old bronze knife coins is very soothing.
IN AN INTERVIEW FOR YOUR JOB, WHAT SKILLS AND QUALITIES WOULD YOU LOOK FOR?
Similar institutional experience in a similar capacity (eg. art handling, art packing) would be a must. It takes many years to attune yourself to the level of care required around culturally significant objects and irreplaceable artworks.
Other qualifiers would include:
A strong work ethic
An ability to handle multiple projects with strict deadlines
The ability to delegate fun jobs
The ability to undertake monotonous or tedious jobs
Strong, clear communication
Patience
Physically fit and able
The ability to look outside oneself and one's own experience for solutions. It's a bit of a 'jack of all trades' kind of position and a good Jack should know when they need to call on a master of something.
Someone who prefers order and neatness in their professional life. I'm in no way the neatest person in my private life but organising a storage area that keeps artwork safe and secure requires a high degree of attention to detail.
WHAT IS ONE OF THE MOST MEMORABLE INSTALLATION EXPERIENCES/PROJECTS THAT YOU'VE WORKED ON?
There's been a lot over the years – I've done everything from helping carry and install a 10 metre silicon sculpture of an infant (Ron Mueck) to hanging iconic works from Picasso, Munch or Tom Roberts. From installing 100 tiny neolithic arrow/spear heads in one showcase to helping build a large, imperial Chinese house framework on glass balls (Ai Weiwei), and from installing famous AFL players' jerseys in a sports museum (MCG/Australian Sports Museum) to hanging stills from Kubrick's 2001 Space Odyssey (ACMI).
It's hard to pick one moment from one project. In recent times, it's probably been the preparatory work and final install of big MONA shows like On the Origins of Art, The Museum of Everything and our recent Monanisms 2021 collection based exhibition.
WHAT'S THE BEST THING HAPPENING IN YOUR SECTOR AT THE MOMENT?
We're still operating and I still enjoy my job.
Read: So you want my arts job: Theatre Technician