Bill C-11: Why is YouTube mad at Canada?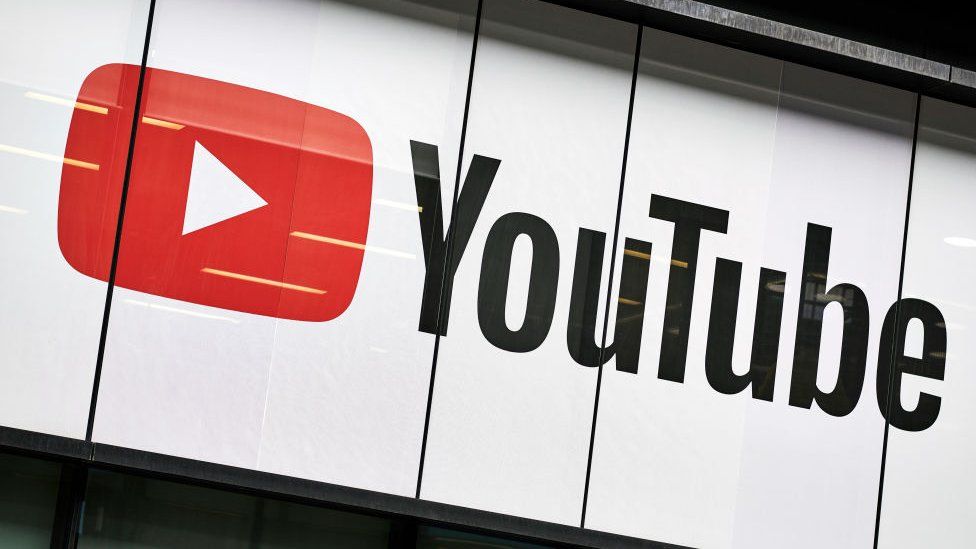 A new law that seeks to give Canadian artists a leg up online has left many influencers and tech giants alike seeing red.
They took out subway ads, they posted TikToks, but in the end, the score was Silicon Valley-0, Ottawa-1.
After many twists and turns, and over two-and-a-half years of review, the Canadian government has passed a new law that makes tech giants like YouTube and TikTok support Canadian cultural content.
The government says it is necessary to stop streaming giants from getting a free ride, and to promote local artists.
Although it's still unclear what those final regulations will look like, the law has raised the ire of everyone from TikTokers to esteemed author Margaret Atwood.
YouTube took out ads in Toronto's subway decrying the bill, which they said would take power away from viewers and creators put it in the hands of bureaucrats. Ms Atwood, never shy with her opinion, likened it to Soviet censorship. Some Canadian influencers have even threatened to move to the US.
So what is the new law, and why is it so controversial?
With a global cultural juggernaut just south of the border, Canadians have long grappled with the issue of how to make sure that home-grown content, like music and television, does not get drowned out by the glitz and glam of its American competition.
Since the 1970s, the CRTC has been in charge of regulating broadcasters, including setting quotas for the minimum amount of Canadian content a radio or television station must play, and requiring broadcasters to spend at least 30% of their revenue producing Canadian content.
Dubbed "CanCon," the complex system has helped boost some of the country's biggest cultural exports, including musicians Celine Dion and Drake and sketch comedy show Kids in the Hall.
But by the 21st Century, Canadians were letting the algorithms on Spotify, YouTube and TikTok do their dial-spinning for them. These Silicon Valley imports did not have to abide by the same Canadian content rules, a loophole the government says Bill C-11 now closes.
"Online streaming has changed how we create, discover, and consume our culture, and it's time we updated our system to reflect that," the government said in a release.
Changing up the algorithm
From the get-go, the law has been heavily opposed by big tech platforms, like YouTube and TikTok, who lobbied the government extensively.
In a statement to the BBC, YouTube said it was "disappointed" with the legislation but "will continue to support our creators and users through the next steps in this process".
At issue with Bill C-11 is a clause that would require streamers, including social networks like YouTube and TikTok, to "clearly promote and recommend Canadian programming, in both official languages as well as in Indigenous languages".
Experts say it could create a system where Canadian YouTubers have to prove they are Canadian-enough to get seen.
Such a system already exists for musicians. Called the "MAPL" system, it assigns points to a song based on the nationality of its singer, producer, lyricist and other factors. The ins and outs of who is Canadian enough annoyed famous Canadian singer Bryan Adams so much that in 1992 he lamented: "You'd never hear Elton John being declared un-British."
The advent of algorithms have only made the issue thornier. Every time users watch, like, listen or share something, that tells the algorithm more about what they like. The more people like something, the bigger an audience it gets.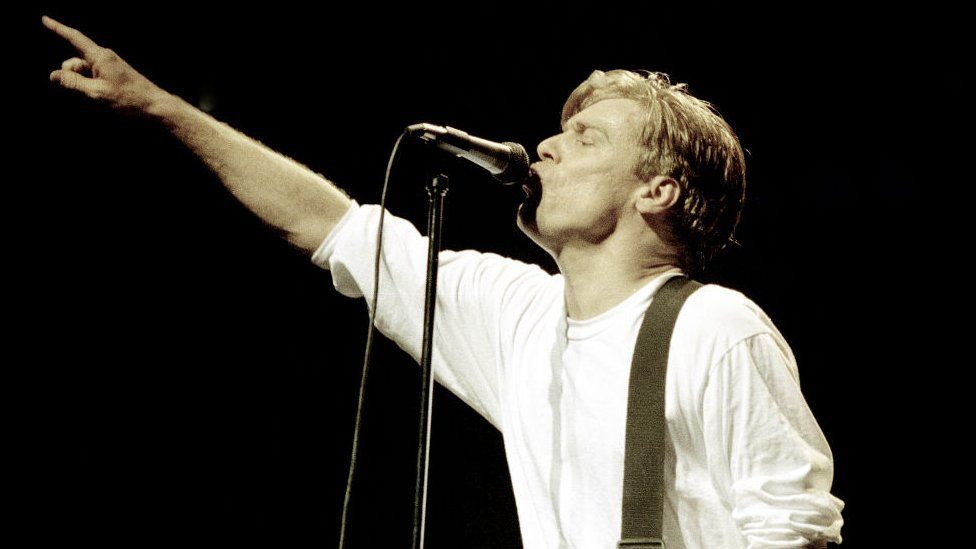 But in order to promote Canadian content, platforms would have to change the algorithms.
On the surface, that sounds like it should give Canadian influencers a leg up. But some say they are afraid they will get tangled up in bureaucratic red tape, and that changes to the algorithm could hurt, rather than help.
"If they put [content] artificially in front of people who don't want it… that will send it to the abyss," says Scott Benzie, executive director of Digital First Canada, an organisation that represents Canadian content creators and has opposed the bill, and has received funding from YouTube.
The problem lies, he said, with what happens when content is recommended to someone based on location, not interest.
Nathan Kennedy, a TikToker who usually posts about investment advice to his 520,000 followers, has become one of the many influencers to speak out against the bill.
"I understand the premise of trying to sort of protect Canadian culture, I just think the way they're sort of approaching it is a little bit more based on traditional media," he said.
"It's kind of like fitting a square into a circle peg."
One of the biggest concerns about the law is how broad its scope was. The government rejected amendments aimed at exempting individual user content from regulation.
As for now, no one knows what those regulations look like – they will be decided in the months ahead, after the CRTC holds public consultations on how the law should be implemented.
Some, including the Conservative opposition, have accused the bill of legalising censorship.
Michael Geist, a legal scholar of the internet and privacy and noted critic of the bill, says the issue is not that it stops people from speaking their mind, but that it puts the government in charge of deciding who gets to hear those thoughts.
He said the law leaves the door wide open for CRTC overreach.
"The commission can come up with whatever regulations it wants," he told the BBC.
Others have praised it, including the Writers Guild of Canada, which represents screenwriters, for making streamers invest in Canadian productions.
"The time has long since come for the major streaming services that benefit from the Canadian market to contribute back to it," said Neal McDougall, WGC Assistant Executive Director, in a statement.
A world without borders – for now
Canada is not the only country contemplating regulating online content.
Australia has unveiled a new cultural policy, expected to be introduced in May, that would include quotas for local content on streaming platforms. The UK has also considered regulations for streaming services that would protect "distinctly British" content.
Morghan Fortier, who produces videos aimed at preschool-aged children on YouTube, says she's worried that if Canada sets the bar by prioritising home-grown content, then other countries will follow suit, which will mean smaller audiences overall.
C-11 was not the only bill the government introduced to try and regulate the internet.
Bill C-18, which is currently before the Senate, would make tech companies like Google compensate Canadian news organisations whose content appears on their platforms. The law would be similar to one passed in Australia in 2021.
The government says the law is necessary, and accuses tech giants of profiting off of news while the organisations themselves lose ad revenue. But Silicon Valley has firmly opposed the move, with Google even going so far as temporarily blocking news content from 4% Canadian users in protest.
'Abnormally dry' conditions causing farmers concern in Atlantic Canada – CTV News
Farmers in Atlantic Canada are growing increasingly worried about drought, as many regions on the east coast have been classified as drier than usual for this time of year, with little rain in the forecast.
According to the Canadian Drought Monitor, as of the end of April, numerous parts of New Brunswick, Prince Edward Island, Nova Scotia and Newfoundland and Labrador were "abnormally dry," with some areas in New Brunswick, Nova Scotia and P.E.I. marked as experiencing "moderate drought."
The lack of rain is having an effect: in Nova Scotia's Annapolis Valley, food producers are using their water reserves two months earlier than expected.
William Spurr has been doing what he can to keep his fields from drying up, with much of his crop still in the ground. But he says a hot, dry spring and unusually cold nights have made growing conditions difficult.
"We've just been irrigating non-stop," Spurr, president of Horticulture Nova Scotia, told CTV National News. "The last two and a half weeks, we've been irrigating probably as much as we normally would in like July and August, and it's not even June yet."
Spurr says he planned to install a costly irrigation system later this summer but was forced to do it now to ensure he wouldn't lose a batch of young apple trees.
"I'm a little worried about what could come if we don't get any rain," he said. "If this keeps up, then we're going to be in a lot of trouble."
Greg Donald, potato board general manager for P.E.I., says many potato producers in the province only got a quarter of the rain that they usually get in both April and May.
"If we get rain, like good rain, over the next couple weeks, we'll be fine, but if we don't, it will be very concerning," Donald said.
According to Environment and Climate Change Canada, parts of New Brunswick and Nova Scotia experienced the driest April on record.
A mild winter followed by a sudden cold snap that plunged temperatures to -20 also took its toll on many farms, including those in Wolfville, N.S.
"That killed all the blossoms in the peaches and nectarines — 90 per cent of the cherries and 80 per cent of the plum blossoms are affected," Andrew Bishop, of Noggin's Farms, told CTV National News.
Researchers continue to point to climate change as the leading cause of these unpredictable weather events.
Increasingly, extreme weather events have become more erratic as the planet heats up, with weather events swinging from one end of the pendulum to the other, experts say.
"It's either the coldest June temperature — in 2018 we had that frost — or its the coldest winter temperature we've had in the last 25 years, or its been one of the warmest winters we had," Harrison Wright, Agriculture Canada researcher, told CTV National News.
Farmers say they're relieved to see that there is some rain in the forecast, but they will need a lot more in the coming weeks to improve growing conditions on the surface.
With files from CTVNews.ca's Alexandra Mae Jones
Canada's banks are guarding against bad loans. What this means for your money – Global News
Nestled in the balance sheets of Canada's biggest banks are fears that the economy is set for a rough patch that could see more Canadians defaulting on their loans.
While some experts say the country's banks are just "being prudent," they say that move signals choppy waters ahead for Canadians with outstanding loans as interest rates continue to put pressure on household budgets.
Canada's five biggest banks — RBC, Scotiabank, CIBC, BMO and TD Bank — moved in lockstep this past week to increase their loan loss provisions as they reported second-quarter earnings. All except for CIBC missed earnings expectations in the period.
Loan loss provisions, or provisions for credit losses, are essentially money that banks set aside in case the loans they've given out to clients go sour.
Laurence Booth, finance professor at the University of Toronto's Rotman School of Management, says banks always try to put aside more money to cover these losses if they think their clients — be they everyday consumers, commercial customers or homeowners with a mortgage — are more likely to default on their loans.
With fears of a recession rumbling for much of the past year, Canada's banks are building up their reserves in case the economy takes a hit and Canadians or businesses aren't able to pay down their loans.
1:53
Is Canada headed toward recession? Experts have 'no consensus' on future of inflation
"This is (as) regular as clockwork. Whenever we get a slowdown in the economy, or a forecast of a slowdown …(the banks) increase their provisions," Booth tells Global News.
Booth notes, as well, that just because banks are raising their provisions doesn't mean they'll need them if a pronounced recession doesn't come to pass.
The last time Canadian banks raised their loan loss provisions by significant magnitudes was at the start of the COVID-19 pandemic, when they feared consumers would be out of work and without steady income for an uncertain period of time.
Gregory Taylor, chief investment officer at Purpose Investments, says banks quickly lowered those provisions again once the federal government stepped in with COVID support programs in the early months of the pandemic.
"Now we're seeing them reverse that, put them back on and try to be a little bit cautious heading into what could be a volatile period," Taylor says.
"The banks are being a little prudent, from this point of view."
Canadian banks not immune to U.S. turmoil
Canadian bank loan provisions also extend to lenders' activities in the U.S. market, Booth notes, where the financial system has faced turmoil in recent months over the collapse of Silicon Valley Bank and other regional players.
While Canada's large and well-capitalized banks have been well-insulated from the specific vulnerabilities that spurred uncertainty south of the border, Booth says banks such as TD have been pushing more into the U.S. market in recent years and have to adjust their risk profiles accordingly.
"The strength of the Canadian banks has allowed them to move into the U.S. with acquisitions, but that then exposes them to the risks of the U.S. market, which generally has higher provisions for credit losses," he says.
1:56
First Republic seizure: What does the latest U.S. bank failure mean for Canadians?
TD Bank's planned $13.4-billion acquisition of U.S. regional bank First Horizon was scuttled earlier this month after regulators denied the necessary approvals for the deal.
While the acquisition's collapse was a factor in TD's earnings miss last quarter, the extra capital the bank now has on hand because of the failed deal is helpful given the dour economic outlook, said CEO Bharat Masrani on an earnings call.
"We are going through an uncertain period here from an economic perspective … so to have the level of capital we have, that is a good thing," he said.
Taylor agrees that it was probably good for TD overall that it didn't have to pay the original price it offered for First Horizon as regional banks in the U.S. go through a revaluation.
Some analysts have said TD should take the opportunity to pause and rethink its U.S. expansion strategy.
"TD should revisit the idea of whether or not they should be pursuing aggressive growth in United States banking through acquisitions," Veritas analyst Nigel D'Souza told Reuters this week.
What do higher loan loss provisions mean for consumers?
Canada's banks are battening down the hatches on the loan side of their businesses at the same time as Canadians' debt levels, particularly mortgage debt, continue to climb.
The Canada Mortgage and Housing Corp. (CMHC) said this past week that the country has the highest household debt in the G7, with the bulk of that held in mortgage loans.
Total residential debt surpassed $2 trillion in January, CMHC said on Thursday, up six per cent year-over-year.
Canada's economy is heavily reliant on the health of the housing market, which Taylor says means any signs of stress in banks' mortgage books are "something to monitor" if they start to appear.
"It's probably too soon to say whether it's going to be a really big issue or not, but it's definitely one of the reasons the banks were increasing their provisions going into the quarter," he says.
6:23
Why mortgage and rent costs drove inflation up in Canada
Booth notes that mortgages are one of the last things Canadians' tend to default on as they're willing to make most sacrifices before losing their home and the equity they've built up in it, which helps keep rates of mortgage delinquency relatively low in Canada.
From a macro perspective, both Booth and Taylor say there's not much cause for concern for the banks themselves as they've put aside more money for loans going bad.
But on an individual level, Canadians should take the higher loan loss provisions as a sign that they might need to tighten their belts in the months to come.
"While Canadians don't have to worry about their banks, they do have to worry about whether they can afford higher interest costs and that means that they have to cut back other spending," Booth says.
Messaging from the Bank of Canada and U.S. Federal Reserve in recent weeks that interest rates might need to remain higher for longer — or even rise further — means that Canadians should plan for an elevated interest rate environment, Taylor says.
One way to do that, he says, is by keeping less money in chequing accounts and putting it in investment vehicles that are showing higher rates of return. Taylor says that's a solid approach for anyone worried about their finances through an expected period of "turbulence."
"For Canadian consumers, it's something that everybody should be looking at to make sure you're getting the most for your money with higher interest earned on your cash."
— with files from The Canadian Press, Reuters
Evacuation orders mount as fire rages in Upper Tantallon, Hammonds Plains area – CBC.ca
Nova Scotia RCMP have ordered residents of subdivisions in the Upper Tantallon/Hammonds Plains area to leave their homes in the face of a fast-moving wildfire.
The Westwood Hills subdivision in Upper Tantallon, N.S., was the first to begin an evacuation as the fire consumed at least 10 homes.
Halifax Regional Fire & Emergency District Chief Rob Hebb said dozens of crews were at the site attempting to control the fire. One helicopter was at the scene and another was on the way.
CBC Radio in Nova Scotia and New Brunswick will carry a live call-in special on the fire starting at 8 p.m. AT, which can be listened to on CBC Radio.
Nova Scotia RCMP sent a tweet prior to an emergency alert being issued telling residents of the area to evacuate their homes immediately via Winslow Drive to Hammonds Plains Road.
Crews in Nova Scotia are working to contain a wildfire that has forced the evacuations of two subdivisions and sent thick plumes of smoke into the sky, leading to an air quality alert for the Halifax area.
RCMP corrected an earlier tweet that indicated evacuation was via Windsor Drive.
Subsequent emergency alerts at 6:11 p.m. and 7:41 p.m. said the evacuation order was extended to residents of the Highland Park subdivision in nearby Yankeetown, Haliburton Hills, Glen Arbour, Pockwock Road, White Hills subdivision and Lucasville Road to Sackville Drive.
Residents were told to take their pets with them.
People are being asked to stay away from the area to allow the evacuations to take place.
An emergency alert sent earlier said a comfort centre was open at the Black Point community centre.
Area resident Cynthia McKenzie said she left her home with her family and pets. She said they are safe and sheltering in a pet store in the area.
She said she was cooking dinner when her husband said they had to leave immediately.
"It just happened so fast," she said. "I grabbed my animals as quick as I could and my photos and albums as best I could and got in the truck and headed out."
Smoke originating from wildfires at upper <a href="https://twitter.com/hashtag/Tantallon?src=hash&amp;ref_src=twsrc%5Etfw">#Tantallon</a> gradually covering Halifax! <a href="https://t.co/4jmhgyiKOr">pic.twitter.com/4jmhgyiKOr</a>

&mdash;@m_guchhait
She said the smoke and flames were so bad that they had to turn around and take another route to get out of the subdivision.
"You couldn't see your hand in front of you," she said.
Shawn Beaulieu, another resident of the area, said he and his son were out shopping and were told to turn around when they tried to return to the subdivision where his wife was.
He said he and his son are taking temporary shelter at a restaurant in Upper Tantallon that opened its doors to evacuees.
"It's frustrating, but it's better to be alive," he said. The three were reunited later in the day.
Taylor Martin, who lives about a seven-minute drive from the fire said she and her partner, Kirk Jessome, were preparing for a possible evacuation order.
"We're getting things together," she said. "Packing up necessities, getting the crate for our cat ready, getting all our important documents ready. Making sure everything is set to go if we have to leave."
She said she is lucky that she has family who will make room for them.
He said that with the fire spreading, people are outside the subdivision and waiting for what is next. The area is packed with people and he said roads are jammed.
Environment Canada issued an air quality alert for Halifax Metro and Halifax County West shortly after 6 p.m. Sunday. It said smoke from the fire in Upper Tantallon has reduced visibility and air quality in the area downwind of the fire.
It said people respond differently to smoke and mild irritation and discomfort are common.
The alert said people should take a break from the smoke at a community location with cool, clean air.
CBC meteorologist Ryan Snoddon said firefighters have a number of challenges.
"Halifax firefighters are not only battling the fire, they are also battling the wind," he said. "Gusty west/southwest winds are fanning the flames right now.
"Winds shift to northerly this evening, but unfortunately, will remain breezy through the day on Monday. Winds look set to become lighter Monday night and Tuesday."
We're following the wildfires in Nova Scotia closely and stand ready to help if federal assistance is required. <br><br>Please follow the guidance from your local officials and stay safe.

&mdash;@BillBlair
Snoddon said there was a chance of isolated showers later Sunday, but they wouldn't be of much help to the firefighters. He said there isn't another significant chance of rain until Friday.
MORE TOP STORIES