Brookfield to buy back giant property arm for US$5.9-billion amid retail real estate rout – The Globe and Mail
Brookfield Asset Management Inc. wants to buy back its giant real estate division – a major shakeup fuelled by the recent property rout, which has been particularly rough on retail landlords.
The company announced plans Monday to purchase the 38-per-cent stake of publicly listed Brookfield Property Partners LP that it does not currently own for US$16.50 per unit, a 14-per-cent premium over the last closing price. The deal is valued at US$5.9-billion, which includes assumed debt.
Brookfield Property is one of the largest retail and office landlords in the United States, and like many of its rivals, notably Simon Property Group Inc., the real estate giant has struggled to win over investors during the pandemic. Many malls have reported substantially weaker foot traffic, and many historic retailers have filed for bankruptcy protection, which has hit rent collections. Brookfield Property also owns hotels, and many are suffering from record low occupancy rates.
The company operates more than 170 malls in the U.S. and both directly and indirectly owns real estate around the world, including 253 office and 180 apartment buildings, as well as student housing, storage warehouses and hotels.
The proposed deal is being marketed by Brookfield Asset Management (BAM) as a privatization, even though the buyer is a publicly traded company. BAM is so large that Brookfield Property's assets would likely fall out of the spotlight, allowing for a long-term restructuring that could take years to pay off. BAM declined to comment but said in a statement that the deal, which is not yet a formal offer, would give "greater flexibility in operating the portfolio."
BAM believes its real estate subsidiary is worth far more than its market value, and as of Sept. 30 the parent company said Brookfield Property represented US$15.2-billion of its US$51.8-billion invested capital. Before Monday's proposal, the market value of BAM's current stake in Brookfield Property was worth US$8.4-billion.
"Despite management's valiant efforts to close this valuation gap, we believe that the market's sentiment towards certain asset classes (i.e. U.S. malls specifically) has been a fundamental roadblock towards the realization of a higher (and more appropriate) valuation," CIBC World Markets analyst Dean Wilkinson wrote in a note to clients Monday.
Brookfield Property's units jumped 17 per cent by midday Monday to US$16.86 per unit but remain down 7 per cent year over year. The units struggled over a five-year period before the pandemic, losing 26 per cent of their value from early 2015 to early 2020. Last summer BAM provided Brookfield Property with US$1-billion to buy back some of its units in order to prop up the real estate subsidiary's stock price.
Although Brookfield Property owns a large office portfolio spread across the U.S., Canada, Australia and Europe, and its rent collections have not been hard hit, investors have been particularly attuned to the retail portfolio – especially after the company bought large U.S. mall owner GGP Inc. in 2018 as a contrarian bet on the value of the target's real estate holdings.
BAM originally invested in GGP, then known as General Growth Properties, in 2010, when it led a consortium of investors that recapitalized the mall owner after the 2008 financial crisis. By the time of the full takeover in 2018, which valued GGP's portfolio at US$15-billion, BAM owned 34 per cent of the company.
When the full takeover was announced, U.S. retail real estate was already seen as a tough sector, yet Brookfield envisioned a long-term turnaround that involved leasing mall space to a new class of tenants, including e-commerce brands that want physical footprints and service-oriented retailers such as boutique gyms. Brookfield Property also hoped to redevelop many of the malls to increase density on their sprawling parking lots in the form of condos or office towers.
Despite the long-term potential, such redevelopment plans require a lot of capital – at a time when retail rent collections are hurting. In Canada, retail real estate landlord RioCan REIT is moving forward with a similar vision but was forced to cut its monthly distribution by a third in early December amid growing uncertainty about some of its tenants' futures.
Before the proposed buyout, there was speculation that Brookfield Property would have to cut its own distribution for similar reasons. Recent analyst projections estimated it would pay out roughly 110 per cent of its adjusted funds from operations in each of the next two fiscal years, meaning its annual distributions to unitholders would amount to more than its annual cash flow.
The retail sector has been one of the hardest-hit corners of the real estate market. Like other shopping centre landlords, Brookfield Property has had to contend with dozens of tenants unable to pay rent as the pandemic shut down the economy. Big tenants such as department store chains Neiman Marcus, Lord & Taylor and J.C. Penney have filed for creditor protection.
Brookfield Property reported collecting roughly 70 per cent of its core retail portfolio rents in the third quarter, and it recently cut 20 per cent of staff in its U.S. retail division and accelerated plans to improve its mall portfolio.
With files from David Milstead
---
Your time is valuable. Have the Top Business Headlines newsletter conveniently delivered to your inbox in the morning or evening. Sign up today.
How could real estate professionals better serve Canadian consumers? – Mortgage Broker News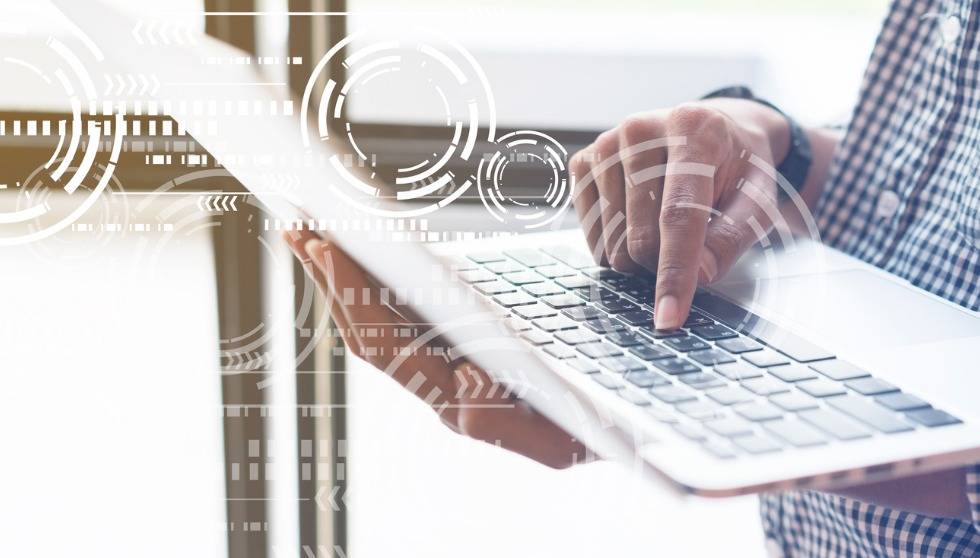 Ask any Canadian mortgage agent or real estate broker and they'll likely tell you that providing their clients access to the latest tech solutions is one of their top priorities. But new data from digital moving service MoveSnap suggests consumers aren't yet reaping the benefits of the myriad new tools on offer.
According to the results of a survey conducted on MoveSnap's behalf, of those respondents who moved during the pandemic, 70% did not use technology to minimize their exposure to COVID-19. Of those that reported using technology during their pandemic real estate purchases, 13% took a virtual tour of their properties and 8% conducted a live video tour with the seller or agent. Somewhat shockingly, considering the widespread availability of the technology, only 11% reported signing documents electronically during the homebuying process.
"[W]hen it comes to real estate, many Canadians are not taking full advantage of available technologies that could help them move in a safer and more efficient manner, particularly through a pandemic," Marina Avisar, MoveSnap CEO, said in a statement.
In comments to MBN, Avisar said the real estate industry's relatively slow adoption of technology stems from the sector's "deep-seeded roots" in using client relationships and personal interactions to build trust among clients.
"Real estate professionals nurture their relationships with clients, working to add direct value in earning referrals and repeat customers," she said, adding that the value of these interactions has not been lost on consumers, making the human connections involved with the typical real estate transaction "paramount to both sides." As a result, Avisar said, technology investment within many traditional firms "has been focused in areas that did not disrupt this customer engagement."
Ironically, even though 70% of respondents said they did not leverage technology during their home purchases and subsequent moves, 43% of them said better use of technology would have made their move during the pandemic safer. The disconnect, Avisar speculated, may be the result of real estate professionals either not explicitly making their clients aware of the tools at their disposal or falling behind in their own knowledge of what new customer experience-improving advances are hitting the market.
"Real estate professionals have a phenomenal opportunity to partner with organizations offering technologies that both complement their capabilities and elevate their clients' experience," she said. "Doing so will provide immediate impacts in easing current pandemic related concerns, while enabling longer term differentiation beyond the day when COVID no longer impacts our lives."
Even though 57% of those surveyed said they were unsure about moving during the pandemic, a whopping 84% did not change their plans to move, meaning a substantial number of Canadian homeowners are taking part in transactions they feel aren't safe.
"The need for a different approach is clearly emerging," said Avisar. "Consumers are open to using technologies to support their move, which I think signals an untapped opportunity for real estate professionals to differentiate their services with clients."
Additional insights
Despite being focused on Canadians' sentiments around moving, MoveSnap's survey generated a pile of intriguing data. Here are a few of the most interesting findings:
Despite the off-the-charts real estate activity seen during the last half of 2020, 79% of respondents said the pandemic had not led them to consider moving.
Collecting the responses from several questions about the lack of satisfaction respondents were feeling with their current living arrangements, 96% chose options related to a lack of indoor or outdoor space.
When asked to identify the most challenging part of their previous moving experiences, the highest percentage, 21%, said "real estate and legal paperwork". (The next highest, at 20%, was setting up utilities. Most other options received single-digit responses.)
When asked if they would be willing to leverage technology to limit in-person interactions with their realtors, mortgage broker, or real estate lawyer, only slightly more than half, 58%, said they would.
What are Canada's most affordable real estate markets? – Mortgage Broker News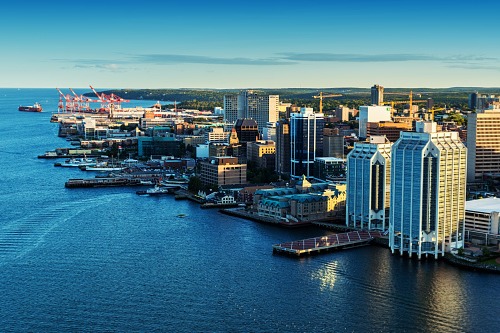 Earlier this week, Mortgage Broker News examined recent data from Point2 Homes that says affordability has worsened in 38 major cities nationwide in 2020. But the data also contained a rather sizeable sliver of good news: homes remain affordable in a number of Canadian real estate markets.
While "affordable housing" has been defined by the Canada Mortgage and Housing Corporation as when households spend less than 30% of their gross income on housing, Point2 found 10 Canadian markets where mortgages take up less than 15% of a household's average income. Here they are:
10. Trois-Rivieres, QC
Benchmark home price (2020): $409,567
Average household income (2020): $121,216
Share of mortgage in average income (2020): 14.5%
9. Regina, SK
Benchmark home price: $322,624
Average household income: $104,036
Share of mortgage in average income: 13.3%
8. Winnipeg, MB
Benchmark home price: $259,722
Average household income: $86,003
Share of mortgage in average income: 12.9%
7. Sherbrooke, QC
Benchmark home price: $249,816
Average household income: $84,189
Share of mortgage in average income: 12.7%
6. Saguenay, QC
Benchmark home price: $274,150
Average household income: $94,646
Share of mortgage in average income: 12.4%
5. Oshawa, ON
Benchmark home price: $276,733
Average household income: $97,634
Share of mortgage in average income: 12.1%
4. Quebec, QC
Benchmark home price: $293,289
Average household income: $104,890
Share of mortgage in average income: 12%
3. London, ON
Benchmark home price: $316,789
Average household income: $118,868
Share of mortgage in average income: 11.4%
2. Windsor, ON
Benchmark home price: $253,678
Average household income: $95,287
Share of mortgage in average income: 11.4%
1. Halifax, NS
Benchmark home price: $212,410
Average household income: $83,869
Share of mortgage in average income: 10.8%
Real estate expert guest speaker for Ladies Who Lead – Brantford Expositor
Article content
Sandra Rinomato, Toronto real estate broker/owner and former host of the HGTV shows Property Virgins and Buy Herself, will be the guest speaker at the Feb. 3 virtual meeting of Ladies Who Lead.
The online session will feature Rinomato sharing her story and diving into her book, Home Worthy. Her focus will be on providing education and support and empowering women to take a critical look at their ability to invest in real estate and work toward success.
Ladies Who Lead comprises women from different professions across Brantford, Brant County and Six Nations of the Grand River. The group provides networking opportunities and monthly meetings with guest speakers.
Women who own their own businesses are invited to apply for membership at www.ladieswholead.ca.
The membership fee is reduced to $100 to cover until June 30,