Build Strong Relationships With Media to Build Your Brand, Too
Opinions expressed by Entrepreneur contributors are their own.
Why do some businesses succeed while others fail? Many factors contribute to a business's success, but one of them is brand building. Your brand is what sets you apart from your competition and tells your customers who you are and what you're all about. Creating a positive brand can help you attract new customers and keep them coming back for more.
But how do you go about building a successful brand? There are many different methods, but one of the most important is developing relationships with key members of the media. This is where public relations comes in — an essential aspect of any successful branding strategy. PR can help you build relationships with key media outlets and promote your story to the public. This can help increase your brand's awareness and create positive customer sentiment.
Here are three tips for using PR to build your brand and create success.
Related: Break Through the Noise: 5 Hacks to Boost Your Public Relations Efforts in a Noisy Digital World
1. Develop a compelling story
Every business has a story to tell, but not every business knows how to tell that story in a way that will captivate its audience. If you want the media to sit up and take notice of your business, you need to learn how to develop a compelling story. Here are three tips to help you get started:
1. Find the hook
What is it about your business that makes it unique? There's always something — you just have to find it. Once you've found your hook, use it to drive your story. Build on it and make it the central focus of your narrative. Everything else should support that hook.
2. Know your audience
Who are you trying to reach with your story? What kind of tone do they respond to? What topics are they interested in? Keep your audience in mind as you're developing your story so that you can craft something that will resonate with them.
3. Be concise
The media is always looking for stories that can be told quickly and easily. They don't have time for long, drawn-out tales. So, keep your story concise and to the point. Tell them what they need to know and nothing more. If you can do that, you'll have a much better chance of getting their attention.
Related: 10 Tips for Creating a Compelling Business Story
2. Build relationships with key media outlets
It is important to get your story out there. But simply having a great story isn't enough — you also need to make sure that it's being seen by the right people. That's why it's so important to do your research and identify which media outlets would be the best fit for your story. Once you've done that, you can start building relationships with the journalists, editors or producers who work there. The better your relationship with them, the more likely they are to want to cover your story.
The first step is to research which media outlets would be the best fit for your story. Look at their previous coverage and see if they've covered stories similar to yours in the past. If they have, that's a good sign they'll be interested in what you have to say. Once you've narrowed down your list, it's time to start reaching out to the people who work there.
The best way to do this is by offering them something of value, whether it's an exclusive scoop on a story or just some useful information that you think would be helpful to them. Whatever it is, make sure that it's something that will make their job easier. Once you've established yourself as a valuable resource, you'll be well on your way to building strong relationships with key media outlets.
Related: The 5 Foolproof Steps to Pitching Your Story to the Media
3. Be consistent
Building a brand takes time and dedication. There are a million different things to think about, and it's easy to get overwhelmed. It's important to remember that all of your hard work will pay off if you stay consistent in your approach.
Brand building is a long-term game. You won't see results overnight, but if you keep at it, eventually, people will start to take notice. The key is to be consistent in everything you do. Promote your brand regularly and try to come up with new and innovative ways to get people interested. Develop a press release strategy and have a compelling press kit ready.
Building a brand can be challenging, but it's also incredibly rewarding. If you're willing to put in the hard work and stay consistent, you'll eventually see results. The key is to focus on your audience and develop a story that will resonate with them. Don't forget to reach out to key media outlets and build relationships with the journalists, editors or producers who work there. By doing so, you'll increase your chances of getting your story covered. Brand building takes time and dedication — but if you stick with it, you'll be successful.
Bark and Bite | On the Media – WNYC Studios
Putin decries media 'lies' at meeting with soldiers' mothers
MOSCOW (AP) — Russian President Vladimir Putin on Friday hit out at what he said were skewed media portrayals of Moscow's military campaign in Ukraine as he met with mothers of Russian soldiers fighting there.
"Life is more difficult and diverse that what is shown on TV screens or even on the Internet. There are many fakes, cheating, lies there", Putin said.
The meeting in the Kremlin with more than a dozen women came as uncertainty persists over whether enlistment efforts may resume in the face of recent battlefield setbacks.
Putin said that he sometimes speaks with troops directly by telephone, according to a Kremlin transcript and photos of the meeting.
"I've spoken to (troops) who surprised me with their mood, their attitude to the matter. They didn't expect these calls from me… (the calls) give me every reason to say that they are heroes," Putin said.
Some soldiers' relatives have complained of not being invited to the meeting and have directly criticized Putin's leadership as well as the recent "partial mobilization" that defense officials said resulted in 300,000 reservists being called up.
Olga Tsukanova of the Council of Mothers and Wives, a movement formed by relatives of mobilized soldiers, said in a video message on the Telegram messaging app authorities have ignored queries and requests from her organization.
"We are here in Moscow, ready to meet with you. We are waiting for your reply," she said, addressing Putin directly.
"We have men in the ministry of defense, in the military prosecutor's office, powerful guys in the presidential administration… and mothers on the other side. Will you start a dialogue or will you hide?," she said in her message. Unconfirmed reports by some Russian media outlets suggested that some of the women meeting with Putin on Friday were members of pro-Kremlin social movements, the ruling United Russia party, or local officials backing Putin's government.
Valentina Melnikova from of the Union of Committees of Soldiers' Mothers, a Russian rights organization, told the independent Verstka publication earlier this week that its members were also not invited to the meeting.
Since October, relatives of mobilized soldiers have organized protests in over a dozen Russian regions, calling on the authorities to release their relatives from frontline duty and ensure they had appropriate food rations, shelter and equipment.
Reports by the AP, independent Russian media, and activists have suggested that many of the mobilized reservists are inexperienced, were told to procure basic items such as medical kits and flak jackets themselves, and did not receive proper training before deployment. Some were reported killed within days.
Concerns persist in Russia about whether the Kremlin may renew its mobilization efforts, as Ukrainian forces continue to press a counteroffensive in the country's south and east. Moscow has suffered a string of battlefield setbacks, losing territory in the northeastern Kharkiv and southern Kherson regions.
While Russian officials last month declared the "partial mobilization" complete, critics have warned it could resume after military enlistment offices are freed up from processing conscripts from Russia's annual fall draft.
Jennifer Lopez returns to social media to announce 'This Is Me…Now'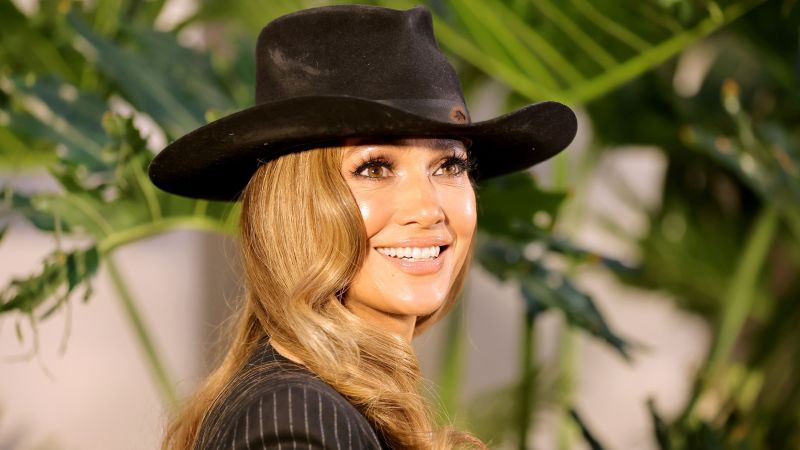 Jennifer Lopez has used the 20th anniversary of the release of her "This Is Me…Then" to announce an update.
"This Is Me…Now" will be her next project and reportedly "chronicles the emotional, spiritual and psychological journey that she has taken over the past two decades."
Lopez's social media had gone dark in recent days with much speculation that a big announcement was in the works.
"Featuring confessional songs, reflections on the trials of her past, upbeat celebrations of love with her signature powerhouse vocals, This Is Me…Now shines a spotlight on her tough childhood, unsuccessful relationships and the incredible emotional journey she has been on," according to Rolling Stone, citing a press release.
The original album, "This Is Me…Then," was released on November 25, 2002.
In a video posted on her verified social media, Lopez is shown morphing from the artist she was then to who she is today.
"This Was Me…Then" was dedicated to her then-fiance Ben Affleck. It featured her hit single "Jenny From the Block," as well as a special song about Affleck, "Dear Ben."
"This Is Me…Now" includes a track titled, "Dear Ben pt. ll."
The new album was teased in Lopez's recent Vogue interview in which the collection of songs was referred to "as a kind of bookend to This Is Me…Then, the album she released 20 years ago in the heady early days of her relationship with Affleck."
"I'm not one of these tortured artists," Lopez told Vogue. "Yes, I've lived with tremendous sadness, like anybody else, many, many times in my life, and pain. But when I make my best music or my best art is when I'm happy and full and feel lots of love."
Lopez and Affleck are now married, almost 20 years after they first split as a couple.