Building Generational Wealth by Buying Real Estate – RE/MAX Canada – RE/MAX News
Real estate is how many of the world's richest people became wealthy. It's also likely how their children and their children's children got rich. In fact, huge empires have been built from a single property purchase. American author Mark Twain once said "Buy land. They're not making it anymore." By that logic, real estate will always be in high demand. Building generational wealth by buying real estate is not a new strategy, nor is it reserved for the rich.
Long before stocks, bonds and bitcoin, people aspired to own land, and many still do. According to a recent survey conducted by Leger on behalf of RE/MAX Canada, 51 per cent of Canadians are considering a buying a home in the next five years. This is up from 36 per cent one year prior. While Canadian housing markets have experienced their ups and downs in recent years, increased consumer confidence could be a key factor impacting the housing market in 2020.
Risks and rewards of real estate investing
Like all investments, real estate comes with some risks.
Financing
Unlike other types of investments which require 100 per cent of the capital up-front, many real estate investors take out a mortgage in order to buy their investment property. According to Ratehub.ca, properties with one to four dwellings are zoned "residential" so the mortgage application process is similar to that of a principal residence. Alternately, a building with five units or more is zoned "commercial" and the mortgage application process is more complex. Keep in mind that the minimum down payment to purchase a non-owner-occupied income property is 20 per cent.
Regardless of the size of building, or whether you choose to live it in or not, Canada has enjoyed a record-low interest rate environment for the last decade. The low cost of borrowing makes an investment property attractive to those who may not be able to pay for their investment outright, but through their investment strategy expect to be able to carry the mortgage and other ongoing costs, hopefully with some money left over to spend, save or re-invest.
Other factors impacting ROI
A variety of things may impact your real estate investment, including (but not limited to) population growth and housing demand, local and world economies, interest rates, policies such as the mortgage stress test, the foreign buyer tax and vacant land tax, supply of resale homes and the rate of new construction.
But as the saying goes: no risk, no reward.
The good news is that Canadian real estate has historically yielded solid returns when held for the long-term. According to the Canadian Real Estate Association, the average home price in Canada in 1984 was $76,351. Today in some Canadian housing markets like Toronto, that's what you'll need just for the down payment. By 1996 the average house price in Canada was $150,899. Now fast-forward to January 2020, where CREA's latest market data reported an average price of $504,350. Granted, some housing markets see property values increase (or decline) faster than others, but if you bought a home in Canada back in 1984 and you still own it, odds are that you're in line for a pretty solid return on your initial investment.
As a bonus, few other investment vehicles allow you buy and use your asset while you watch your equity grow. Then, when you sell a principal residence, the income generated is not subject to income tax. Double bonus.
While long-term resale value is one way to make money in real estate, smart investors explore opportunities that allow them to earn now. After all, why not get some help paying off that mortgage?
Building generational wealth by buying real estate
The sale of a principal residence, in the right location and at the right price, can certainly provide enough to boost, if not fully fund, your retirement. But if building generational wealth by buying real estate is your objective, don't hold your breath for the next 30 years in anticipation of appreciation. Explore how your property can start generating income now and into the future, without you (or your children) having to sell it.
Remember: a single rental property – purchased once, consistently well-maintained and smartly managed – can provide a source of income for generations to come.
Building wealth through rental properties
Want to know how to build wealth in real estate? A positive cash-flowing investment property means renting it out for more than you're paying in monthly mortgage, condo fees, property insurance, property tax, regular maintenance and those "unexpected" expenses that inevitably arise.
Before buying a property or narrowing down a neighbourhood, smart investors will have researched vacancy rates and average rents. A rising vacancy rate means more homes are available for rent – more competition for the landlord. A falling vacancy rate means there are fewer rental properties to choose from, giving an investment property owner the upper hand. Canada Mortgage and Housing Corporation releases rental reports that provide a good high-level overview. It's also a good idea to check local rental listings to see what properties are actually renting for.
Evaluating a location's income potential requires a "bigger picture" perspective. Here are 12 questions to ask, according to Vancouver-based real estate research and consulting firm, Cutting Edge Research Inc.:
Is the average income increasing faster than the provincial average?
Is the population growing faster than the provincial average?
Is the area creating jobs faster than the provincial average?
Does the area have more than one major employer?
Will the area benefit from an economic or real estate ripple effect?
Has the political leadership created an atmosphere conducive to economic growth?
Is the Economic Development Office progressive and helpful?
Is the area's infrastructure being built to handle the expected growth?
Are there any major transportation improvements in the works?
Is the area attractive to Baby Boomers' lifestyle?
Is there a short-term problem occurring that may be rectified in the future?
Is there a noted increase in labour and material costs in the area?
Buy, rent, repeat. Pass it on. Sell it eventually… maybe.
Once you've landed on a good location, where the economy is chugging, the population is growing and demand is rising, tenants who pay the rent – and your mortgage – will follow. Barring any major upheaval, future generations who inherit the property can continue to earn on your initial investment.
Scottish-American industrialist, philanthropist and billionaire Andre Carnegie famously said that 90% of millionaires become so through real estate. There's certainly something to this strategy. If you'd like to learn more about how to invest in real estate, contact your RE/MAX agent today.
Red-hot Canadian property market to lose some steam in 2022: Reuters poll
Canada's double-digit house price inflation will lose steam next year, but affordability is still almost certain to worsen in one of the world's hottest property markets, according to a Reuters poll of analysts.
A rush to purchase homes ahead of expected increases in Canadian interest rates https://www.reuters.com/world/americas/bank-canada-q3-2022-rate-hike-expected-q2-rise-possible-2021-12-03 next year is boosting the housing market in the final quarter, with prices skyrocketing 18.2% https://www.reuters.com/article/canada-economy-housing-idCAKBN2I01EP in October compared to the year-earlier period.
Extra froth in the market, driven by investors fueling perceptions that prices will keep rising, has prompted the Bank of Canada https://www.reuters.com/markets/us/canadas-housing-market-higher-risk-correction-says-bank-canada-2021-11-23 to recently warn of an increased risk of a correction.
"Affordability is unlikely to improve next year as prices should march higher, even as interest rates creep upwards as well," said Rishi Sondhi, economist at TD Economics, who expects house price inflation to slow considerably next year.
"We think rate hikes will weigh on, but not upend, demand, as the macro backdrop should remain supportive for sales."
Average house prices in Canada are expected to rise 18.6% this year, up from a 16.0% rise predicted in an August poll.
But those increases were forecast to slow significantly, to 5.0% in 2022 and 2.0% in 2023, according to the poll of 15 market analysts which was conducted from Nov. 17 to Dec. 6 and released on Tuesday. That compared to rises of 3.2% and 2.6%, respectively, in the August poll.
Only two respondents expected prices to fall in 2023, and by modest amounts.
Asked what would have the biggest impact on house prices next year, nine of 14 respondents said higher interest rates or tighter monetary policy. The remaining five cited supply constraints.
A follow-up question on how many basis points of interest rate hikes would significantly slow housing market activity had a median forecast of 100, with predictions in a range of 75 to 175 basis points.
Canada's central bank is expected to start raising interest rates by the end of the third quarter https://www.reuters.com/world/americas/bank-canada-q3-2022-rate-hike-expected-q2-rise-possible-2021-12-03 next year.
"One or two rate increases is unlikely to have a meaningful impact, but if we see four or more rate increases in 2022, this should take some demand out of the market, especially from interest rate-sensitive investors," said John Pasalis, president of brokerage and research firm Realosophy Realty.
For many first-time home buyers, prices have climbed beyond their reach and a supply shortage of housing units has only aggravated their woes.
"Investors, house 'flippers,' and speculators, who according to the Bank of Canada account for over 20% of home purchases, have aggravated the severe demand-supply imbalance, boosted prices even higher and made housing more vulnerable to a correction," said Tony Stillo, director of economics for Canada at Oxford Economics.
All 15 analysts who answered a question about affordability over the next two to three years said it would worsen.
"Out-of-reach housing prices will invariably lead more Canadians to rentals, especially if they have to live close to where they work. However, people who can work remotely will continue to migrate out of more expensive urban centres and 'drive until they qualify,'" Stillo said.
(For other stories from the Reuters quarterly housing market polls:)
(Reporting by Swathi Nair; polling by Indradip Ghosh and Sarupya Ganguly; Editing by Ross Finley and Paul Simao)
Grand County real estate transactions, Nov. 28-Dec. 4 – Sky-Hi News
Grand County's real estate transactions Nov. 28-Dec. 4 were worth more than $21.9 million combined.
• Valquero Subdivision Lot 2, Access Easement/Drainage Easement – Byersview Inc to Triton DG Granby LLC, DGGrand LLC, As Investments LLC, $2,050,000
• 448 Condominiums Unit 303 and Garage Unit 1 – Virga Corporation to Timothy Smith, $634,496
---
---
• Wells Minor Subdivision Lot MH-1A – Colton and Jeffrey Powley to Colorado Mountain Resorts Investors LLC, $381,741
• Fairways at Pole Creek PH 1 & Open Space Lot 4 23 – Linda and Donivan Ridgway Jr to Melissa and Joe Penn Jr, $2,480,000
---
---
• Eggert Subdivision Lot 5, Block 1 – Marjorie and Robert Noakes to Matthew Herron and Heidi Keyes, $412,250
• Fraser Crossing-Founders Pointe Condominium Unit 4470 – Copernicus LLC to Winter Park Drive 4470 LLC, $480,000
• 448 Condominiums Unit 101 and Garage Unit 5 – Virga Corporation to Jeffrey Vose, $725,944
• Roam Filing 1, Lot 18, Block 5 – Ski Idlewild Property LLC to Hunt Vac Services LLC, $950,000
• Zephyr Mountain Lodge Condo Bldg 1 & 2, Unit 2605 – Scott and Kimberly Balfanz to Scott and Anne Steputis, $850,000
• Zephyr Mountain Lodge Condo Bldg 1 & 2, Unit 2401 – Erik Amy LLC to Jeffrey McDonald, $579,000
• SEC 6 TWP 1N R 76W Partial Legal – See Document – Ellen Pacheco to Samuel and Monika Conger, $600,000
• Ptarmigan Subdivision Fraser Lot 102, Block MH – Fiona Russell to Derek Jotzat, $725,000
• Inn at SilverCreek PH 1, Condo Unit 322 – Glenda Sinardi and Parker Clonts to Charles and Lea Maxwell, $225,000
• Frontier Investment Company Addition to Kremmling Block 6, Lots 1,2,3 – Lodema Reinier, Lodema Cullum to Kelsy and Devin Ailport, $479,000
• Heinis Addition to Kremmling Block 1, Lots 5,7 – Benjamin and Kellie Steinle to Kristina Costa, $440,000
• Base Camp 9200 Second Replat Unit B2 – Sandhills Capital LLC to David and Marla Schmidt, $395,000
• Granby West Business Park Block 1, Lots 1,2 – Granby Industrial LTD Liability Co. to Elk Mountain Adventure Properties LLC, $300,000
• Mildred June Weaner Outright Exemption Lot J – Monarch Cabin LLC to Jerry Johnson, $430,000
• Rangeview Subdivision #2, Lot 33 – Randall Claeys and Stephanie Conners to Colin and Krystal Steward, $90,000
• Lake Forest 1st Addn Subdivision Lots 42,43,48,49; Laurent OE Lots A,B – Serge Laurent to Margaret J Blakley Revocable Trust, $800,000
• Meadow Ridge Lodges Court 7, Unit 9 – Eric Stanczak Jr to Rachael Watton, $580,000
• Muddy Creek Minor Subdivision TRT D – Muddy Creek Partners LLC to Areceli and Hugo Gonzalez, $325,000
• Bussey Hills Subdivision Block 7, Lots 7,14 – Michael Blasi and Arthur Aguilar to Heather and Michael Rinaldi Jr, $45,000
• Grand Lake Block 10, Lots 1,2,3 – GLL Real Estate LTD to McCarthy 401K Plan Trust, $1,150,000
• Rendezvous Center Condominiums Lot 3 – Rendezvous VC LLC, Koelbel Company to Brandon Kunz and Keith Jensen, $1,719,000
• Fraser Crossing-Founders Pointe Condominium Unit 3523 – FC 3523 LLC to Geoffrey and Rachel Nuwash, $485,000
• Crestview Place Condominiums Unit 604H – Debra and Robert Reehoorn to Beryl Foster and Robert Henry, $731,400
• East Mountain Filing 11, Lot 25 – Rendezvous Colorado LLC to Duncan, Peter and Suzanne Griffiths, Rochelle Rabeler, $1,465,904
• East Mountain Filing 10, Lot 138 – Rendezvous Homes LLC to Bawcom Living Trust, $1,424,366
Treasury wants more oversight of all-cash real estate deals – North Bay Business Journal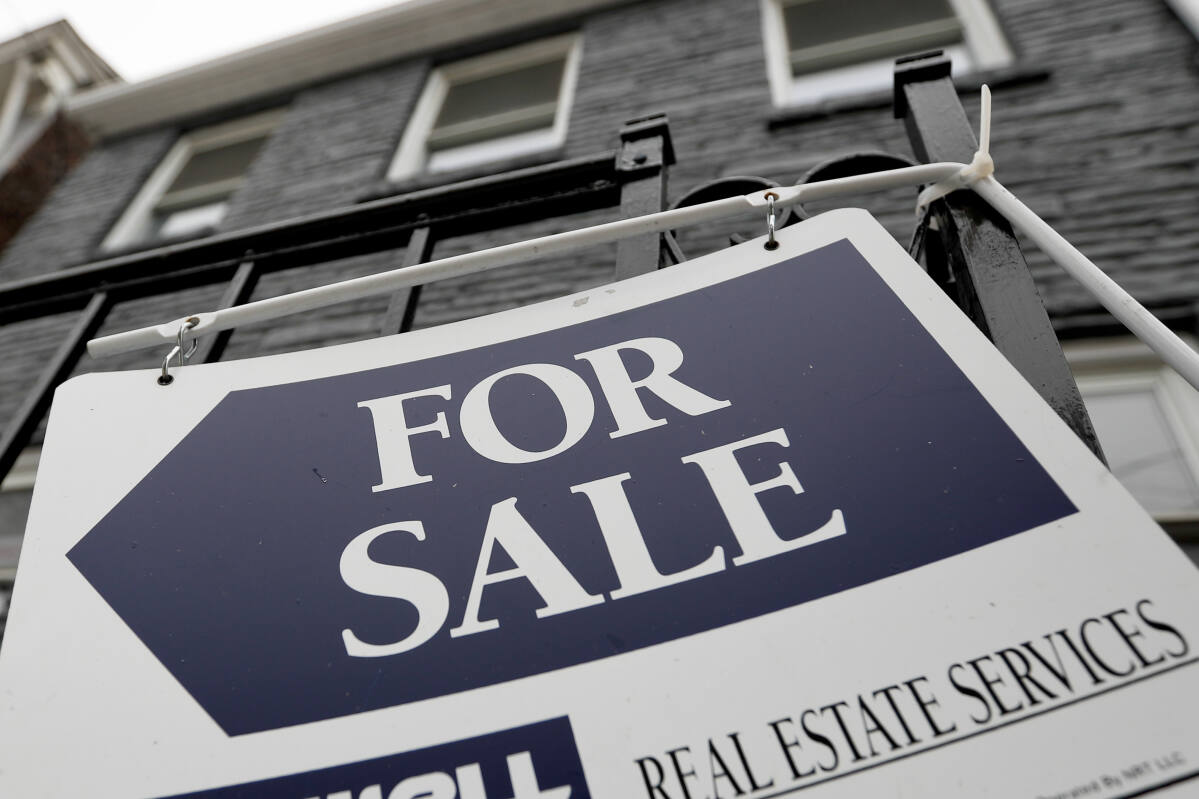 WASHINGTON (AP) — The Biden administration is looking to expand reporting requirements on all-cash real estate deals to help crack down on bad actors' use of the U.S. market to launder money made through illicit activity.
The Treasury Department was posting notice Monday seeking public comment for a potential regulation that would address what it says is a vulnerability in the real estate market.
Currently, title insurance companies in just 12 metropolitan areas are required to file reports identifying people who make all-cash purchases of residential real estate through shell companies if the transaction exceeds $300,000.
"Increasing transparency in the real estate sector will curb the ability of corrupt officials and criminals to launder the proceeds of their ill-gotten gains through the U.S. real estate market," said Himamauli Das, acting director of Treasury's Financial Crimes Enforcement Network.
Das said the move could "strengthen U.S. national security and help protect the integrity of the U.S. financial system."
The metropolitan areas currently facing reporting requirements are Boston; Chicago; Dallas-Fort Worth; Honolulu; Las Vegas; Los Angeles; Miami; New York City; San Antonio; San Diego; San Francisco; and Seattle.
The U.S. real estate market has long been viewed as a stable way station for corrupt government officials around the globe and other illicit actors looking to launder proceeds from criminal activity.
The use of shell companies by current and former world leaders, and those close to them, to purchase real estate and other assets in the U.S. and elsewhere was recently spotlighted by the International Consortium of Investigative Journalists' publication of the "Pandora Papers."
The leaked documents acquired by the consortium showed King Abdullah II of Jordan, former U.K. prime minister Tony Blair and other prominent figures used shell companies to purchase mansions, exclusive beachfront property, yachts and other assets for the past quarter-century.
The tax dodges can be legal but have spawned various proposals to enhance tax transparency and reinforce the fight against tax evasion.
The effort to push for new real estate market regulation comes as the Biden administration on Monday issued its "U.S. Strategy on Countering Corruption."
The strategy was published as President Joe Biden prepares to host the first White House Democracy Summit, a virtual gathering of leaders and civil society experts from more than 100 countries that is set to take place Thursday and Friday.
The strategy offers broad brushstrokes for confronting corruption at home and abroad. It includes calls for the U.S. government to shore up regulatory gaps, elevating anti-corruption in U.S. diplomatic efforts and bolstering the protection of civil society and members of the media, including investigative journalists, who expose corruption.