Call of Duty Modern Warfare Patch Notes
A major Season 4 update is headed to Call of Duty Modern Warfare and Warzone courtesy of Infinity Ward and Activision. The new update, named Season 4 Reloaded, is a chunky one and will start rolling out tonight, June 29, at 11 pm PDT.
Depending on the platform, the update will vary from 22-36 GB for Modern Warfare owners, and 22-30 GB for Warzone players. Console players will also need to install a secondary download of 3.5 GB. Once the installation is complete, Modern Warfare's digital footprint will slightly increase, whereas there will be a slight decrease for Warzone.
A plethora of additions is coming to multiplayer, as well as battle royale with the latest update. The developers have also incorporated several weapon adjustments. Let's dive into the patch notes released by Infinity Ward, prior to the update.
What's new in Call of Duty Warzone?
Tonight's update will begin rolling out across all platforms at 11PM PDT! Be sure to read up on what's coming to #ModernWarfare and #Warzone, see weapon adjustments, download size information, and more by checking out our patch notes! https://t.co/FTa4G6eEd1 pic.twitter.com/yE2uoW5ws2

— Infinity Ward (@InfinityWard) June 30, 2020
The most significant addition is perhaps the increased player count of 200 players for the battle royale. For now, it is only applicable to Battle Royale Quads, meaning 50 Quads will jump into Verdansk at once.
Supply Run Contracts are also headed to Warzone. After activating the contract, players will have to reach a nearby Buy Station within the time limit for a discount on Buy Station purchases.
A new piece of equipment, the Spotter Scope, awaits Warzone players. It is a high-powered and re-usable scope without the glint, enabling one to scan their surroundings and mark enemies while remaining undetected.
Moreover, the Gulag will receive semi-auto rifles, snipers, and a "just fists and a throwing knife" melee loadout. BR Trios, BR Duos, BR Solos, and Plunder: Blood Money are the other available Warzone modes.
A new sniper rifle, the Rytec AMR, and a new Operator, Roze, will also be joining the multiplayer and the battle royale, even though the patch notes don't mention those.
What's coming to Call of Duty Modern Warfare?
Modern Warfare gets a new map in the form of Cheshire 24/7. Players will get to experience tactical multiplayer combat on the map located in urban London, England.
Team Defender, a popular game mode from the previous Call of Duty titles, also returns to Modern Warfare. It is a fast-paced objective-based game mode similar to Capture the Flag, but with a twist.
Ground War, Blueprint Gunfight, Shoot the Ship 24/7, Gunfight Tournaments will also be accessible. Realism Mosh Pit is shifted to the Quick Play Filter and Strongbox Regular, Strongbox Veteran, are the Modified Special Operations available.
Weapon adjustments
Players have complained about the developers' decision to exclude weapon adjustments from the initial Season 4 update. This time though, the Season 4 Reloaded update has addressed the issue by implementing necessary balancing acts to numerous weapons. Here are all the weapon adjustments as presented by Infinity Ward:
The M4 will perform an AR magazine reload when attempting to reload the underbarrel launcher while you have the 50 Round Mag attachment equipped. This has been fixed.
Stopping Power is now applied to headshots. Only certain weapons can go from a 2-shot to a 1-shot headshot, like the FAL and Oden. This fixes a few cases where headshots could sometimes do less damage than body shots when using Stopping Power.
Start Ammo and Max Ammo Adjustments:

Increased Max Ammo: M4 .458 SOCOM Rounds
Increased Max Ammo and Start Ammo:

CR-56 AMAX M67 Rounds
SKS 10 Round Mags
Striker 45 Hollowpoint Rounds
SCAR Default Mags
Oden Default Mags

Increased Start Ammo:

SCAR 25 Round Mags
Oden 25 Round Mags
AX-50: Increased damage range
HDR: Guaranteed one-hit to lower torso at any range
Kar98k:

Increased ADS speed
Small decrease to hip spread
Increased damage range

MK2 Carbine:

Faster movement speed
Increased damage range

Dragonuv:

Increased ADS speed
2 hit kill min
Gun recoil returns to the center more
Faster rate of fire

FAL: Added a close-range damage shelf with one-hit headshot potential
AK-47: Increased ADS speed
CR-56 AMAX: Decreased damage range
MP5:

Decreased damage range
Decreased 10MM damage range
Reduced long-range damage to 10MM ammo
Slight recoil increase to 10MM ammo

Grau 5.56

Damage range reduction
Slight increase to high-frequency recoil
Reduced recoil compensation and decreased range on Tempus 26.4" Archangel and FSS 20.8" Nexus barrels

Shotgun Slugs:

Increased projectile velocity
Reduced ads spread
Added dynamic hip spread
Increased damage ranges
Increased lower torso damage

No stock attachment:

Increased weapon recoil
Decreased ADS aiming steadiness
Fixes for Warzone
Fix for an exploit in Boneyard where players could climb into the destroyed portion of a plane
Gas Mask now cracks when you're taking damage near or in the circle
'Team Wiped' message now appears in the Killfeed for your whole squad to see
Fix for an issue where players could spawn under the map after winning their Gulag match
Fixed a bug where players using Charly's Tactical Human skin or Mara's Valkryie skin would notice their character models missing from the exfil epilogue in the helicopter
The audio for the Supply Choppers is too loud, preventing players from hearing most other sounds and communicating with their squad. This has been adjusted
During the Supply Chopper event, the supply choppers may spawn from under the map, killing players positioned on top of these locations as they raised through the map. This has been fixed
Fix for the final circle being too close over areas that players cannot access such as the middle of Stadium
The After Action Report now shows Cash Earned and Placement
Fix for a rare bug where a player spawned out of bounds after dying out of bounds
Fix for a minor issue where the radio operator dialog and subtitles for called in Killstreaks could incorrectly play the wrong faction
Now allow up to three Precision Airstrikes to be called in at once but within a distance restriction
Apart from that, there are several General fixes, as well as fixes for Special Operations. You can check out Infinity Ward's full patch notes for all the details.
Source:- Essentially Sports
Apple seeks on having the iPhone replace your passport and driver's license – gizmochina
Apple's latest goal is to make the iPhone your sole means of identification by replacing passports, driver's licenses, and others. This is another step from the Cupertino based giant to make the iPhone the only thing anyone would require.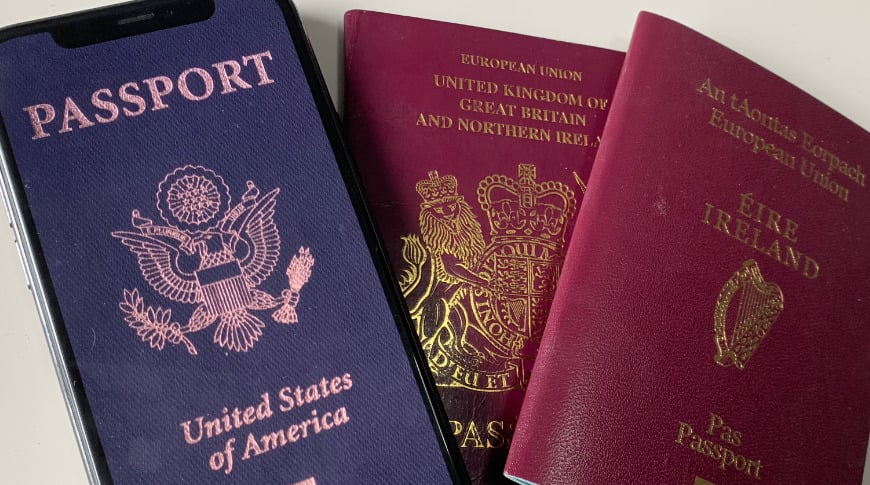 Recently, Apple had also announced a plan to get rid of car keys and, now, the company is planning on getting rid of the need for passports and other forms of physical identification. The iPhone has already replaced the needs for notepads, cameras, pens and a lot more. So it doesn't come as a surprise when the company says it wants to take your IDs to the digital realms.
According to a series of patent applications that are titled "Providing Verified Claims of User Identity," the user's ID can be recorded or transmitted. In other words, the patent details a system that stores the identification on your device. The description reads that "A device implementing a system for using a verified claim of identity includes at least one processor configured to receive a verified claim including information to identify a user of a device. The verified claim being signed by a server based on verification of the information by an identity verification provider separate from the server, the verified claim is specific to the device."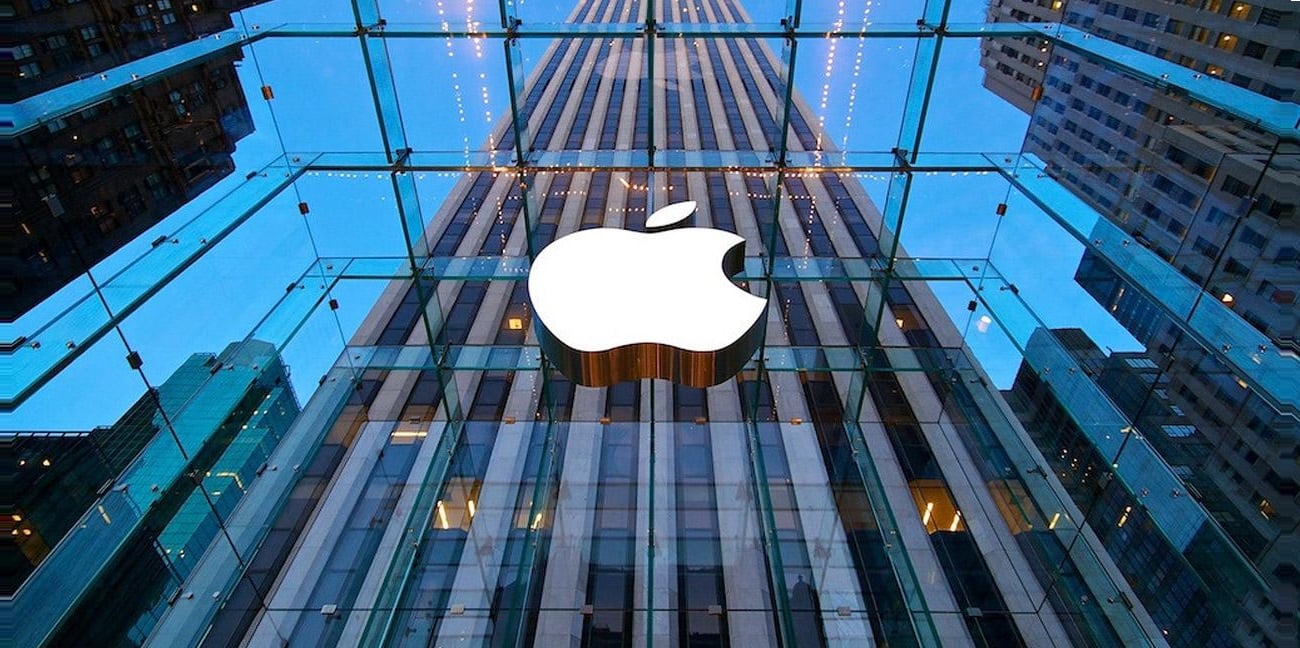 This patent also mentions the use of servers for verification of one's identity. So, a device such as an iPhone could securely transmit ID. This ID can be verified through the server and the device's biometric sensors as well. Meaning, the entire system can have multiple ways of verifying your identity as well. It seems like a promising feature on paper but it's still too soon to tell.
(Via)
ALWAYS BE THE FIRST TO KNOW – FOLLOW US!
Apple and ad industry clash over iOS 14 popup seeking permission for tracking – 9to5Mac
Apple and the ad industry are once again in conflict, as ad associations object to the way iOS 14 seeks user permission for tracking.
It's not the first time this has happened – Apple's adoption of Intelligent Tracking Prevention led to criticism by the ad industry back in 2018 …
Background
Advertisers like to measure the effectiveness of their ads by working out how many people who purchase a product have seen an online ad for it. To do this, a cookie is dropped on the user's device when they see an ad, and the website where the purchase is made can check for the presence of that cookie.
Conversely, if you visit a website about (eg) drones, the site can drop a cookie, and ad networks like those run by Google and Facebook can check for that cookie and then serve you ads for drones. This is why you often see ads relating to topics you've recently been researching.
This type of tailored advertising is more likely to be effective, so ad networks can charge more for displaying personalized ads.
Advertisers don't know who you are – they don't know the identity of the person who saw the ad or visited the website – they just know that the same person (actually, device) did both.
iOS 14 approach to seeking permission for tracking
In iOS 14, if an app wants to show tailored ads, it must display a popup asking permission from the user.
Reuters reports that the complaint stems from Apple not adopting a permission standard required by law in Europe. This means that apps with European users will need to seek the same permission twice, once with a GDPR-compliant request, and again with Apple's request. Advertisers fear this will make it seem a bigger deal than it is, and lead to more users refusing permission.
Sixteen marketing associations, some of which are backed by Facebook Inc and Google, faulted Apple for not adhering to an ad-industry system for seeking user consent under European privacy rules. Apps will now need to ask for permission twice, increasing the risk users will refuse, the associations argued.

Facebook and Google are the largest among thousands of companies that track online consumers to pick up on their habits and interests and serve them relevant ads.
Apple rejects the criticism because it already offers a tool to help advertisers measure effectiveness.
Apple engineers also said last week the company will bolster a free Apple-made tool that uses anonymous, aggregated data to measure whether advertising campaigns are working and that will not trigger the pop-up.

"Because it's engineered to not track users, there's no need to request permission to track," Brandon Van Ryswyk, an Apple privacy engineer, said in a video session explaining the measurement tool to developers.
Attitudes to personalized ads vary, some preferring relevant ads to generic ones, while others object to what they consider a privacy breach.
I've argued in the past that online advertising is a hot mess, and that we really need agreed standards laid down in law.
I'm personally of the view that I don't mind anonymised tracking. I'm a decisive shopper, so generally it only results in me being shown ads for things I've recently bought, but I have nothing against the principle. Others disagree, and strongly object to the practice. But I don't have strong views either way: let's allow it or ban it – the important thing is to agree in law what is and isn't allowed.

With ad standards legislation in place, we can finally get rid of the most obnoxious forms of advertising, and put an end to the war of escalation between ever-more aggressive brands and ever more fed-up consumers.
Part of this would involve giving websites greater control over the ads inserted by ad networks like Google. Currently, for example, you will occasionally see scam ads on sites like ours because they make it through Google's checks. We can only block them reactively, when we spot them or a reader reports them. Legal controls would make them far less likely to make it into an ad network in the first place.
FTC: We use income earning auto affiliate links. More.
Check out 9to5Mac on YouTube for more Apple news:
[embedded content]
After NBA 2K21, more publishers are considering raising game prices to $70 on PS5 and Xbox Series X – VG247
NBA 2K21 may only be the first AAA game whose base price jumps to $70 on next-gen consoles.
This week, 2K Games revealed new details about the upcoming NBA 2K21. In the press release, the publisher confirmed that the game's standard edition will be priced $70 on PS5 and Xbox Series X, making it the first AAA game to commit to higher pricing on next-gen consoles.
This doesn't appear to be an isolated decision. According to research company IDG, other publishers are also considering raising the base price of their AAA games to $70, a $10 increase.
"The last time that next-gen launch software pricing went up was in 2005 and 2006, when it went from $49.99 to $59.99 at the start of the Xbox 360 and PS3 generation," IDG CEO Yoshio Osaki told Gamesindustry. "During that time, the costs and prices in other affiliated verticals have gone up."
Osaki explained that the price of admission across other competing industries has risen considerably over the years, but not in video games. The CEO cited cinema ticket prices, Netflix and cable subscriptions as examples, but neglected to mention that video games have a multitude of other ways to monetise users after the fact, such as DLC, microtransactions and several other forms of recurring revenue.
[embedded content]
"Even with the increase to $69.99 for next-gen, that price increase from 2005 to 2020 next-gen is only up 17%, far lower than the other comparisons," Osaki went on.
"While the cost of development and publishing have gone up, and pricing in other entertainment verticals has also gone up substantially, next-gen software pricing has not reflected these increases. $59.99 to $69.99 does not even cover these other cost increases completely, but does move it more in the proper direction."
Osaki, however, doesn't think that $70 will become the new minimum price for every game, just the biggest and highest-profile. Indeed, the move is already being considered by other publishers, according to IDG's research.
"IDG works with all major game publishers, and our channel checks indicate that other publishers are also exploring moving their next-gen pricing up on certain franchises, for the same reasons outlined above," Osaki added.
"Not every game should garner the $69.99 price point on next-gen, but flagship AAAs such as NBA 2K merit this pricing more than others."