Canada housing market: How much rent can I afford?
Many Canadians have continued to see an increase in their rental rates in 2023. The average cost of rent across Canada has increased by 12.2 per cent from December 2021 to December 2022, according to the latest 2023 rental report posted by Rentals.ca. This report accounts for all property types, from small studio units to larger multi-family units.
Below, I'll explain how much of your monthly income should go towards rent and give you some helpful tips on how to stay on top of your budget and how to calculate how much rent you can afford.
You should plan to allocate a set percentage of your monthly income toward your monthly rental costs. This will help you stay on top of your bills and prevent you from falling behind or having to make budget cuts in other essential areas.
Some economists recommend that your rent shouldn't surpass more than 25-35 per cent of your monthly after-tax income. While rental rates can vary from one city to another, you should try to stay within the 25-30 per cent range or lower if possible.
This will allow you to allocate the remaining 70-75 per cent of your income to pay for other important things, such as:
 Utility bills
 Transportation costs
 Car payments
 Groceries
 Subscriptions
 Insurance
 Investing
 Emergency savings
Calculate how much rent you can afford
If you earn a set monthly salary, then it should be pretty simple to calculate how much rent you can afford. Here's an example of how much rent the average Canadian can afford, based on their monthly income:
Currently, the average rental rate for a one-bedroom apartment in Canada is $1,714, while the average rent for a two-bedroom apartment is $2,095. Based on the "30 per cent rule", the average Canadian must earn around between $5,000 and $6,000 monthly just to afford the average rent for a one-bedroom apartment.
For more accurate numbers, you can use the Canada Mortgage and Housing Corporation's (CMHC) free rent affordability calculator.
Here are the most expensive cities to live in, according to the 2023 national rent report outlined by Rentals.ca:
Although Toronto recently surpassed Vancouver as Canada's most expensive city overall, rental rates in Vancouver remain slightly higher than Toronto.
Other factors to consider:
While the 30 per cent rule is a good rule of thumb, several other factors should also be considered. Here are some things that could affect your monthly rental budget.
One of the best ways to save money on rent is to live with a roommate or a partner who splits the bills and rent with you.
For example, two roommates renting a two-bedroom Vancouver apartment for $3,562 per month would only need to pay $1,781 each per month. Using the 30 per cent rule, each roommate would need to earn around $5,900 monthly, totalling a household income of $11,800 to afford a nice apartment together.
Roommates can also split utilities such as hydro, water, and internet bills, which can further reduce the cost of living.
Generally speaking, rent increases the closer you are to major city centres. However, financial opportunities also increase the closer an individual is to a major city.
From restaurant and hospitality jobs to corporate sales positions, major cities such as Vancouver and Toronto offer higher-paying job opportunities that often justify the higher cost of the rent.
On the other hand, remote workers can save substantially by living in the more affordable suburbs and smaller cities in Canada.
If you have children, then you're likely going to need at least a two-bedroom rental. The only difference is that your children won't be able to split the rent and bills with you. With this in mind, parents may opt to live outside of major cities in more affordable suburbs, where they can rent a two-bedroom unit for a lower rate.
 Accessibility to public transportation
One argument for living in a more expensive city centre is that there's greater access to public transportation. Relying on public transportation can help you cut out the costs of financing or leasing a vehicle and paying for auto insurance, fuel, and repairs.
If you primarily rely on low-cost public transportation, you can budget more than 30 per cent of your income toward your rent. The extra money you'll save by not paying for your own vehicle can be put toward your rental costs.
Preparing for high rental rates in 2023
Aside from the recent increase in inflation, the CMHC also reported that Canada is experiencing a housing shortage. When combined, these two factors are likely going to contribute to even higher rental rates throughout 2023.
For now, the best ways to prepare are to reduce your cost of rent by living with a roommate or moving outside of expensive city centres, staying on top of your personal budget, and finding creative ways of bringing in additional income with a side hustle.
Christopher Liew is a CFA Charterholder and former financial advisor. He writes personal finance tips for thousands of daily Canadian readers on his Wealth Awesome website.
Three unique real estate listings that caught our eye this week – Western Investor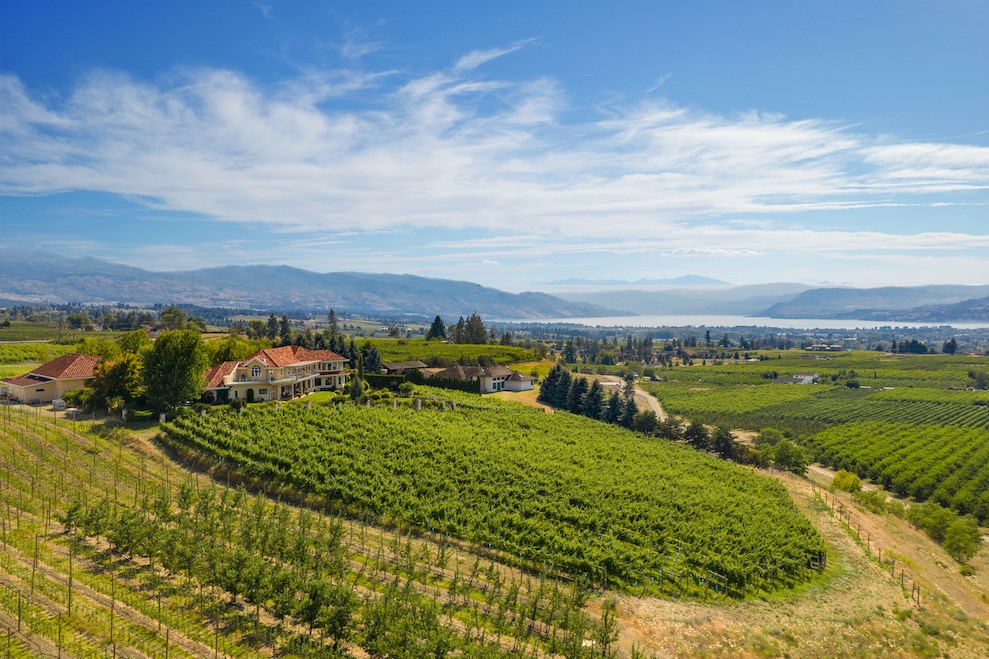 Western Investor is famous for the breadth of its commercial real estate listings. It is perhaps the only publication in Canada where investors can find a high-rise office tower, a remote waterfront lodge, a golf course, an industrial warehouse or a small-town bowling alley for sale within its pages.
We often have unique listings and there are three this month that stood out.
First is an entire city block for sale in downtown Calgary.
The 2.83-acre site borders the popular East Village, and the land is rezoned for a high-density mixed-use project with a generous floor-ratio-area (FAR) of 20.
Flexible commercial zoning allows for residential rentals, condos or hotel and a variety of commercial uses. Current visions include four high-rise towers, but all options are on the table. It is listed by Goodman Commercial, Vancouver, and NAI Commercial, Calgary, at an asking price of $32.4 million.
Second is a rare listing in B.C.'s Central Okanagan.
The property is the 11.3-acre Vibrant Wine vineyard estates in east Kelowna. The property includes a luxury 9,000-square-foot Italian-style villa. The eight-acre vineyard was named the No.1 winery on Trip Advisor and its product was ranked the Best White Wine in the World in 2013. A proven venture that can be expanded, the entire property and equipment is co-listed by HM Commercial and Jane Hoffman Realty, Kelowna, at $13.5 million.
Third of the unique listings is a productive gold mine.
With a private residence and a two-title acreage in the Cariboo, the property covers 3.2 acres near the original Gold Rush town of Likely, B.C.
The land includes an updated three-bedroom house, but the attraction is the operating gold mine. A two person operation on a five-year renewable permit that covers a 100-acre bench, only nine acres have been worked so far, but there has been a consistent average return of 1 ounce of gold per 100 yards mined, with the highest return of 8 ounces in under 100 yards. Note: the price of gold now is around US$1,980 per ounce. The entire operation, including all the mining machinery, is listed by 3A Group, Re/Max Nyda Realty in Agassiz, B.C., at $1.45 million.
Simcoe County's real estate market shows signs of recovery – CTV News Barrie
Real estate experts paint a cautiously optimistic outlook after a year of downward market trends across the country.
Trends in Simcoe County show an increase in viewings and buyers re-entering the market after key interest rate hikes from the Bank of Canada warded off many last year.
Lance Chilton, the broker of record at Re/Max Hallmark Chilton Realty, calls the local market "more or less balanced."
"Inventory conditions are the same as they once were in 2018," he noted." From 2020 to 2022, prices rose to about 43 per cent, which was rather rapid."
Chilton said key interest rate hikes eventually bottomed out the local market by about September – that's when home prices that peaked at around $1 million dropped to about $730,000.
"Since then, it's recovered by about five per cent," Chilton said. "In fact, we actually saw showings increase for the first time in about six months."
The Barrie and District Association of Realtors (BDAR) confirms that showings have picked up again, with people getting that "spring fever."
However, the one key issue that remains is low inventory.
"We saw prices dip because of interest rates and people pulling out of the market, but we never saw that supply come back online," said Luc Woolsey, BDAR president, adding the situation creates multi-offer bids.
"So there's still a lot of people having to come in firm, waiving conditions and inspections because they're having to compete."
'Million Dollar Listing' star warns CA mansion tax will deliver 'hardest hit' to market since 2007 – Fox Business
Though it's home to some of the most luxurious and expensive real estate listings in America, California is readying to pass a housing bill that one "Million Dollar Listing" agent warned could create the "hardest hit" to the market since the 2007-08 crash.
"In about ten days or so, there's a measure called the ULA measure that's going to go into effect, which is going to be probably the hardest hit to the real estate market that we've seen since 2007," broker and television personality Josh Altman said on "Varney & Co." Monday.
Altman's comments come in response to the recently-passed "United to House L.A." (ULA) measure in California, which adopts a so-called "mansion tax" on property sales or transfers over a certain value to pay for affordable housing.
Properties sold above $5 million but below $10 million are subject to a 4% sales or transfer tax, while properties that sold for more than $10 million will face a 5.5% tax, according to the city clerk's voter information pamphlet.
'MILLION DOLLAR LISTING'S' JOSH ALTMAN GIVES INSIDE LOOK AT 'BOTCHED' STAR PAUL NASSIF'S $27.9 MILLION HOME
At least 92% of taxpayers' money would "fund affordable housing under the Affordable Housing Program and tenant assistance programs under the Homeless Prevention Program," the pamphlet also clarified.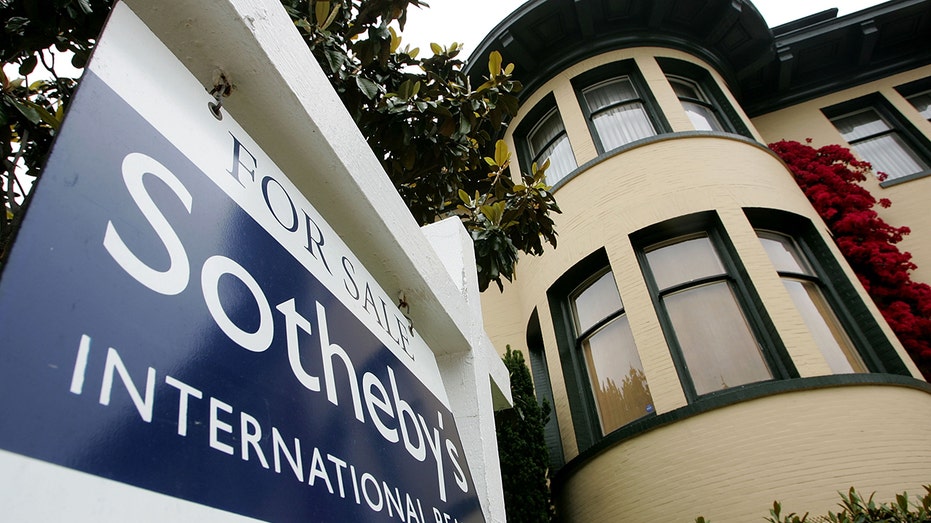 "The way that this ULA measure was passed is just mind-boggling to me," Altman added, "and I think it's one of the most ridiculous bills that I have ever seen in my entire 20-year career."
The Los Angeles city administrative officer estimated the proposed tax could generate $600 million to $1.1 billion in revenue each year. However, he noted it would "fluctuate" based on how many property transactions with values within the scope of the tax actually occur.
While those who support the measure argue it could help solve L.A.'s housing affordability and homeless crisis, others like Altman caution the tax policy would lead to higher home prices and bureaucracy.
"Think about these people that bought houses three years ago for $5 million and they want to sell now," Altman hypothesized. "The market's down, rates are up, that happens. But now they got to cut a check for $200,000 out of their own pocket because there's no profit on that. So it's really going to rock the real estate market that we're in here in Los Angeles."
California's real estate market, the "Million Dollar Listing" star further argued, is on "a race to the bottom" over the next 10 days as buyers try to close deals before the mansion tax is enacted.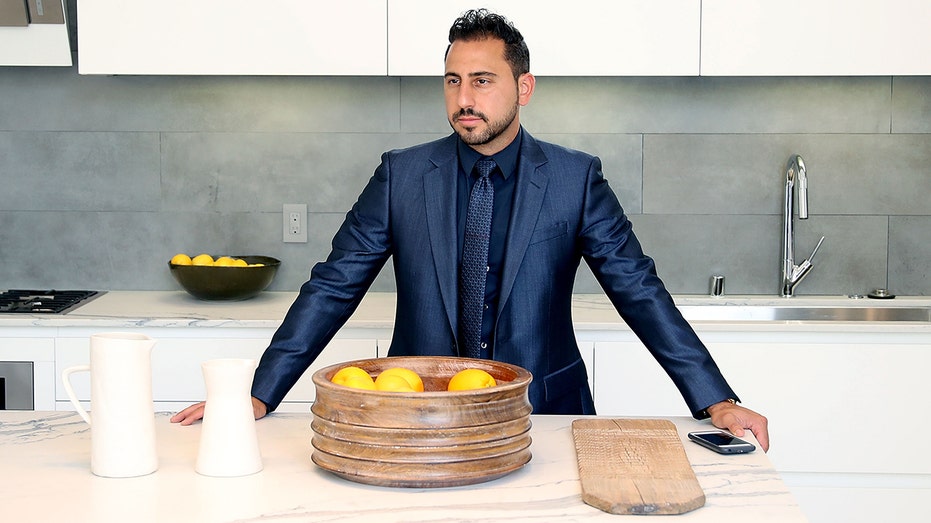 "I'm seeing deals get done that should never have gotten done," the L.A. agent said. "I've even done as much as, on a $28 million listing that I have, we have offered a $1,000,000 bonus for anybody who buys and closes before April 1."
The "main issue" with the ULA measure remains its "trickle down" effect — not on mansion or luxury homeowners, but on working and middle-class California families.
GET FOX BUSINESS ON THE GO BY CLICKING HERE
"People who voted who said, 'Oh, I don't have a $5 million house,' which by the way, is not a mansion in L.A., we're talking about a four-bedroom, 4,000 square-foot house in L.A. is $5 million, so this isn't a mansion tax," Altman said.
"This isn't a $30, $40, $50 million house tax – these are regular people that work bill to bill, that have to pay their mortgage just like everybody else, and now they're being penalized here."
FOX Business' Aislinn Murphy contributed to this report.