Canada orders three Chinese firms to exit critical minerals deals
OTTAWA, Nov 2 (Reuters) – Canada's government ordered three Chinese firms on Wednesday to divest their investments in Canadian critical minerals companies on grounds of national security.
The three firms ordered to divest their investments are Sinomine (Hong Kong) Rare Metals Resources Co Ltd, Chengze Lithium International Ltd, also based in Hong Kong, and Zangge Mining Investment (Chengdu) Co Ltd.
The government ordered the divestiture after a "rigorous scrutiny" of foreign firms by Canada's national security and intelligence community, Industry Minister Francois-Philippe Champagne said in a statement.
Sinomine was asked sell its investment in Power Metals Corp (PWM.V), Chengze Lithium asked to divest itself of its investment in Lithium Chile Inc (LITH.V) and Zangge Mining is required to exit from Ultra Lithium Inc (ULT.V), according to the statement.
"While Canada continues to welcome foreign direct investment, we will act decisively when investments threaten our national security and our critical minerals supply chains, both at home and abroad," Champagne said.
Last week, Ottawa said it must build a resilient critical minerals supply chain with like-minded partners, as it outlined rules meant to protect the country's critical minerals sectors from foreign state-owned companies.
"The federal government is determined to work with Canadian businesses to attract foreign direct investments from partners that share our interests and values," Champagne said.
Canada has large deposits of critical minerals like nickel and cobalt, which are essential for cleaner energy and other technologies. Demand for the minerals is projected to expand significantly in the coming decades.
Earlier this year, Canada, the United States, Britain and a few other countries established a new partnership aimed at securing the supply of critical minerals as global demand for them rises.
Reporting by Ismail Shakil in Ottawa
Editing by Chris Reese and Sandra Maler
Global National: Dec. 7, 2022 | Bank of Canada hikes key interest rate to 4.25% – Global News
Bank of Canada increases policy interest rate by 50 basis points, continues quantitative tightening

The Bank of Canada today increased its target for the overnight rate to 4¼%, with the Bank Rate at 4½% and the deposit rate at 4¼%. The Bank is also continuing its policy of quantitative tightening.
Inflation around the world remains high and broadly based. Global economic growth is slowing, although it is proving more resilient than was expected at the time of the October Monetary Policy Report (MPR). In the United States, the economy is weakening but consumption continues to be solid and the labour market remains overheated. The gradual easing of global supply bottlenecks continues, although further progress could be disrupted by geopolitical events.
In Canada, GDP growth in the third quarter was stronger than expected, and the economy continued to operate in excess demand. Canada's labour market remains tight, with unemployment near historic lows. While commodity exports have been strong, there is growing evidence that tighter monetary policy is restraining domestic demand: consumption moderated in the third quarter, and housing market activity continues to decline. Overall, the data since the October MPR support the Bank's outlook that growth will essentially stall through the end of this year and the first half of next year.
CPI inflation remained at 6.9% in October, with many of the goods and services Canadians regularly buy showing large price increases. Measures of core inflation remain around 5%. Three-month rates of change in core inflation have come down, an early indicator that price pressures may be losing momentum. However, inflation is still too high and short-term inflation expectations remain elevated. The longer that consumers and businesses expect inflation to be above the target, the greater the risk that elevated inflation becomes entrenched.
Looking ahead, Governing Council will be considering whether the policy interest rate needs to rise further to bring supply and demand back into balance and return inflation to target. Governing Council continues to assess how tighter monetary policy is working to slow demand, how supply challenges are resolving, and how inflation and inflation expectations are responding. Quantitative tightening is complementing increases in the policy rate. We are resolute in our commitment to achieving the 2% inflation target and restoring price stability for Canadians.
Information note
The next scheduled date for announcing the overnight rate target is January 25, 2023. The Bank will publish its next full outlook for the economy and inflation, including risks to the projection, in the MPR at the same time.
U.S. Crude Oil Inventories Continue To Crash, While Products Build – OilPrice.com
By Julianne Geiger – Dec 06, 2022, 4:04 PM CST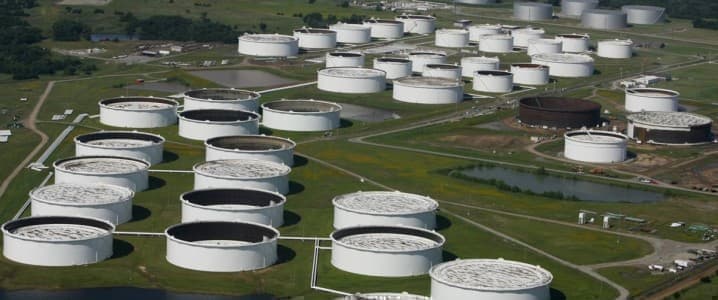 Crude oil inventories dropped for the fourth week in a row this week, by 6.426 million barrels, American Petroleum Institute (API) data showed on Tuesday, after dropping 7.85 million barrels in the week prior. Analysts anticipated a 3.884 million barrel draw.
U.S. crude inventories have grown by just 6 million barrels so far this year, according to API data. Meanwhile, crude stored in the nation's Strategic Petroleum Reserves sunk by nearly 32 times that figure so far this year— by 206 million barrels.
The SPR now contains the least amount of crude oil since February 1984.
The draw in commercial crude oil inventories came as the Department of Energy released 2.1 million barrels from the Strategic Petroleum Reserves in the week ending December 2, leaving the SPR with just 387 million barrels.
In the week prior, the API reported a large draw in crude oil inventories of 7.85 million barrels.
WTI prices fell sharply on Tuesday as the market reacted to the weak G7 price cap on Russian crude and the status quo from the OPEC+ meeting earlier in the week that ended without a production cut as some had feared.
At 3:51 p.m. EST, WTI was trading down $2.50 (-3.25%) on the day at $74.43 per barrel. This is a decrease of roughly $4.50 per barrel from the prior week. Brent crude was trading down $3.04 (-3.69%) on the day at $79.64—a decrease of roughly $5.50 per barrel on the week.
U.S. crude oil production again stayed at 12.1 million bpd for the fourth week in a row for week ending November 25, 400,000 bpd more than the levels seen at the start of the year, and still a 1 million bpd shortfall from the levels seen at the start of the pandemic.
The API reported a build in gasoline inventories this week of 5.93 million barrels for the week ending December 2, on top of the previous week's 2.85-million-barrel build.
Distillate stocks also saw a build this week, of 3.55 million barrels, on top of last week's 4.01-million-barrel increase.
Cushing inventories rose by 30,000 barrels in the week to December 2, compared to last week's reported decrease of 150,000 barrels.
WTI was trading at $74.32 shortly after the data release.
By Julianne Geiger for Oilprice.com
More Top Reads From Oilprice.com: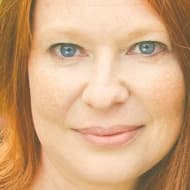 Julianne Geiger
Julianne Geiger is a veteran editor, writer and researcher for Oilprice.com, and a member of the Creative Professionals Networking Group.