Canada's GardaWorld extends G4S deal offer period for sixth time
(Reuters) – Security group GardaWorld on Wednesday extended the buyout offer period for rival G4S for a sixth time, prolonging a bidding war with U.S.-based Allied Universal for the British private security services firm.
G4S had rejected GardaWorld's offer of 235 pence per share in favour of Allied's bid, which was 10 pence higher and valued the private security company at 3.8 billion pounds ($5.26 billion).
G4S shareholders have until March 6 to accept GardaWorld's offer. Allied Universal on Tuesday also extended its offer deadline to March 6.
G4S said on Wednesday GardaWorld's deadline extension did not change its recommendation that shareholders accept Allied Universal's offer.
The Telegraph reported over the weekend that G4S would hold talks with the City's takeover panel, a move that could lead to a head-to-head auction between the North American bidders for the company's takeover.
The bidding war between the U.S. and Canadian companies for G4S began in September when GardaWorld made its offer for the British company public.
($1 = 0.7227 pounds)
(Reporting by Yadarisa Shabong and Samantha Machado in Bengaluru; Editing by Aditya Soni)
Coronavirus vaccine: Health Canada approves Johnson and Johnson vaccine as Pfizer bumps up deliveries – CP24 Toronto's Breaking News
Mia Rabson and Stephanie Levitz, The Canadian Press

Published Friday, March 5, 2021 9:38AM EST


Last Updated Friday, March 5, 2021 7:39PM EST

OTTAWA – The approval of a fourth COVID-19 vaccine and news of accelerated deliveries for another had government officials taking an optimistic tone Friday about the path of the pandemic in Canada.
"We can be really increasingly optimistic in our outlook and that is really great," said Dr. Theresa Tam, Canada's chief public health officer, at a news conference in Ottawa.
Her excitement grew out of news that Health Canada has now authorized the Johnson & Johnson vaccine for use here. It joins vaccines from Pfizer-BioNTech, Moderna and Oxford-AstraZeneca among the offerings now available to Canadians.
It is the first and only vaccine Canada is buying that is a single dose, and is deemed safe and effective for all adults.
"Assessing all the data, we concluded that there was strong evidence that showed that the benefits of this vaccine outweigh the potential risks," said Dr. Supriya Sharma, chief medical adviser at Health Canada.
Prime Minister Justin Trudeau also said Pfizer will ship 1.5 million more doses of its vaccine to Canada this month, and two million more in the spring. That means instead of getting 12.5 million doses from Pfizer between now and the end of June, Canada will get 15.5 million doses.
Procurement Minister Anita Anand said in total Canada now has confirmed deliveries of 36.5 million doses of vaccines by Canada Day, which would be more than enough to get a single dose to each adult Canadian by then.
That doesn't include any of the 10 million doses purchased from Johnson & Johnson, and includes none of the 20 million doses coming directly from AstraZeneca. Anand says some of those are to be delivered in the spring, and all of them by the end of September, but specific delivery dates aren't yet firm.
After being burned by production and delivery delays last month that saw Canada's vaccine rollout performance pale in comparison to most of its allies, the Liberals are reluctant to adjust their formal timeline of getting every Canadian the chance to be inoculated by the end of September.
"What we are hearing today is important news, but we need to ensure that those delivery schedules are firm before we can discuss changing that timeline," said Anand.
Still Tam said with most Canadians now likely to be vaccinated earlier than expected, at least with first doses, this winter should be the end of the worst the pandemic will offer.
"I think my optimism is that this following fall is going to look quite different to the preceding one," said Tam.
While every vaccine except Johnson & Johnson's is given in two doses, every province is moving to implement new guidance from the National Advisory Committee on Immunization that those doses should be spaced out up to four months, rather than three or four weeks.
That is being done to get more people vaccinated with a first dose, after real-world evidence showed strong data that one dose is highly effective on its own.
The Johnson & Johnson vaccine uses a modified common-cold virus to carry a piece of the SARS-CoV-2 virus that causes COVID-19 to convince the body to mount an immune response to prevent future COVID-19 infections.
Clinical trials found it to be 66 per cent effective against moderate illness from COVID-19, 85 per cent effective against severe illness, and 100 per cent effective against death.
Sharma stressed that all vaccines authorized in Canada will protect Canadians from severe illness and death, and won't be effective at all if Canadians don't get them.
"Our advice to Canadians is to get whichever vaccine is available to you," she said. "It's that simple. The longer you wait to get vaccinated, the longer the time goes by that you are not protected."
Dr. Ebele Ola, vice-president of medical affairs for Johnson & Johnson's pharmaceutical arm, Janssen, said data showed the vaccine to be effective against the viral variants of concern that appear to be more contagious.
Ola said the vaccine was tested in the United States, South America and South Africa, and it was extremely effective at preventing severe illness in places the variants were common.
She echoed Sharma's call for Canadians not to hold out for a specific vaccine, but rather to marvel in the "remarkable" achievement of so many effective vaccines being available.
"The best vaccine is the one that is offered," said Ola.
Nearly 1.7 million Canadians have now been vaccinated with at least one dose, and the pace of vaccinations has quickened in the last two weeks. In the last seven days, more than 457,000 people were vaccinated, 2 1/2 times as many as in a similar period two weeks before.
While all Canadian adults can now expect their turns to get vaccines will come in the next few months, children are going to wait a lot longer.
Sharma said clinical trials are underway to see if any or all of the approved vaccines are safe and effective for children. Data for teenagers is going to come first, followed by that for children under 12.
"Potentially, by the end of the calendar year, we might have some answers for children," she said.
There remains only one more vaccine currently under review by Health Canada, called Novavax, but it is still completing its clinical trials, and doesn't expect data any earlier than late March.
This report by The Canadian Press was first published March 5, 2021.
Canada's COVID-19 Immunity Task Force co-chair explains why she now backs 2nd dose delay – CBC.ca
The co-chair of Canada's COVID-19 Immunity Task Force says she's now "very much in favour" of delaying the second dose of COVID-19 vaccines for shots that must be administered under a two-dose regimen.
It's a relatively new reversal for Dr. Catherine Hankins, who told CBC Radio's The House that she resisted the idea of extending the interval between first and second doses as recently as January.
"I didn't feel that we had the data," Hankins told host Chris Hall. "But the population, real-world data coming in from the U.K., from Israel and even from B.C. and Quebec are convincing to me."
On Wednesday, Canada's National Advisory Committee on Immunization (NACI) recommended that the maximum interval between the two doses should be stretched to four months to increase the number of people receiving their first shot.
The committee previously recommended that the maximum interval between Pfizer-BioNTech doses should be three weeks, a number that climbed to four weeks for the Moderna vaccine and 12 weeks for the AstraZeneca-Oxford product. The newly approved Johnson & Johnson shot is a single-dose vaccine.
The updated guidance comes from findings from two clinical trials examining the efficacy of the Pfizer and Moderna vaccines after a single dose, as well as population health data from several countries — and two Canadian provinces — on how well those shots performed after being administered once.
While the population studies yielded lower efficacy results after one dose than the clinical trials, NACI said the difference was expected given that vaccine effectiveness tends to be lower in the general population than it is under the controlled setting of a clinical trial.
CBC News: The House15:50Vaccination frenzy grips Canada
CBC's J.P. Tasker walks through a busy week of vaccine developments and COVID-19 Immunity Task Force co-chair Dr. Catherine Hankins discusses prospects for achieving mass immunization. 15:50
One dose still confers benefits — and reduces transmission
Hankins said it was the population health data that convinced her to change course.
"Basically, it's showing that you have sustained protection … for two months, in terms of reducing hospitalizations and deaths, including against this B117 variant that was first identified in the U.K.," she said.
"So you have those benefits to the individuals that get the single dose, but you have then this additional benefit that they showed in Israel, that people who get infected after they've had the vaccine … are much less likely to transmit to other people."
Hankins, who is also a professor of public and population health at McGill University in Montreal, cautioned that the new recommendation does not mean people should forgo the second dose altogether.
"What's clear is we can offer more individuals the direct benefit that [a] single dose will bring, plus the indirect benefit of reduced transmission that will avert hospitalizations and deaths for people who don't yet have the vaccine. So to me, it's a win-win situation."
Before NACI released its guidelines, British Columbia had already moved to implement a four-month gap in administering doses. A number of other provinces have now extended their dose intervals to widen initial rollout efforts.
Science continues to evolve
The decision has its critics — Canada's chief science adviser, Mona Nemer, on Monday called B.C.'s plan a "population level experiment," a comment Provincial Health Officer Dr. Bonnie Henry said was "unfortunate."
Nemer told CBC's Power & Politics that data from Pfizer and Moderna is based on first and second doses being spaced weeks apart, rather than months.
Hankins said she understands the confusion that can arise from mixed messaging, but noted that the evidence is clear that one dose can confer a degree of protection and help curb chains of transmission.
"I would say this is a very pragmatic public health policy decision," she said. "It'll be monitored very, very closely, both in terms of breakthrough infections, variants and how they're being dealt with, etc."
And that means scientific guidance could change again.
"I think it's important for the public to realize that we are gathering data all the time and it's helping inform decisions, and they should expect there to be changes as we go forward," Hankins said.
The latest news on COVID-19 developments in Canada – Burnaby Now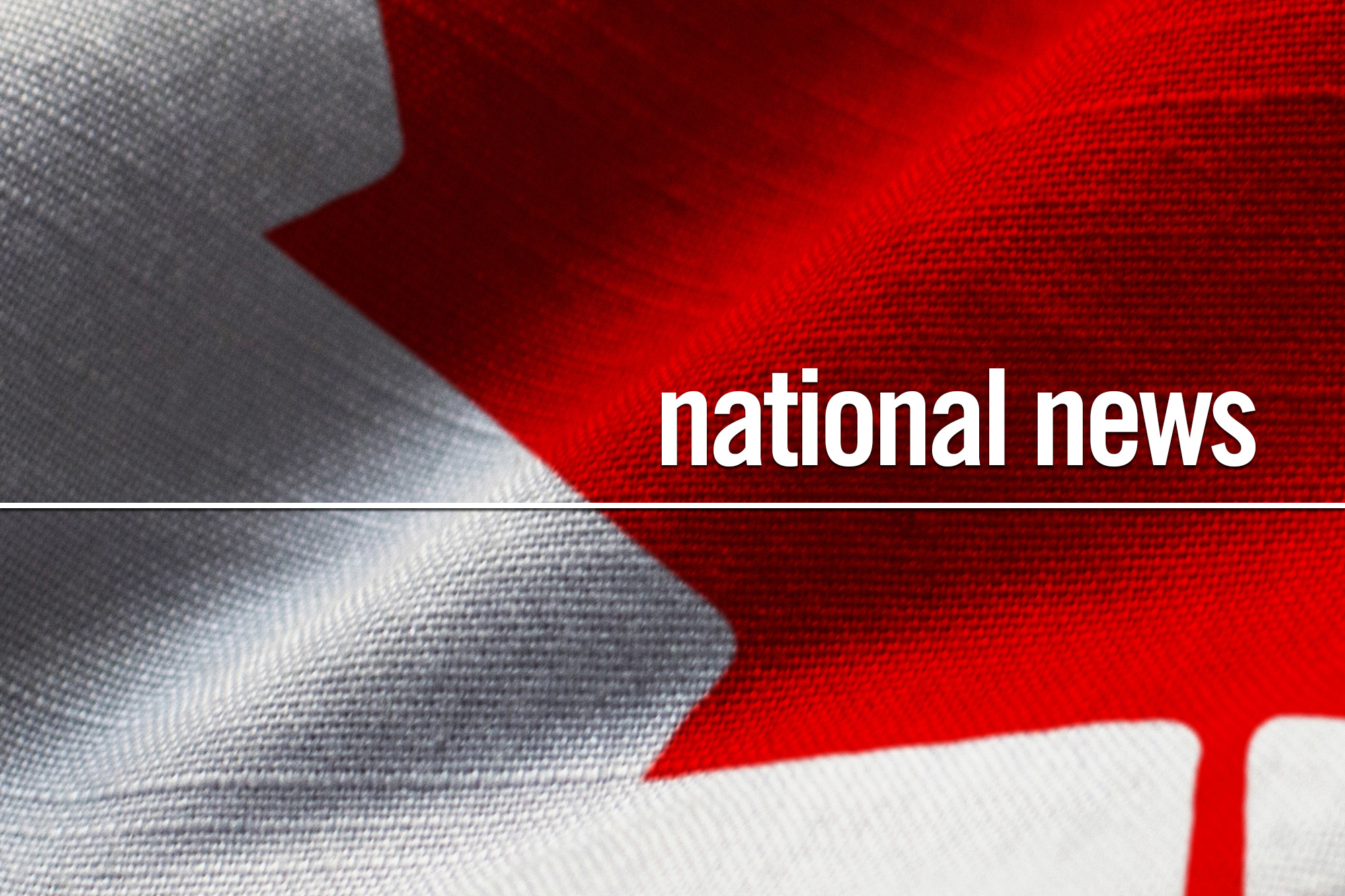 The latest news on COVID-19 developments in Canada (all times Eastern):
7:30 p.m.
Alberta's chief medical health officer says there are 341 new COVID-19 cases in the province in the previous 24 hours, and one additional death.
Dr. Deena Hinshaw says in a series of tweets that the new cases include 36 which are tied to virus variant of concern.
She says there are 4,649 active COVID-19 cases in Alberta, with the number of those hospitalized falling to 247.
She says 42 of those patients are in intensive care.
Hinshaw says today's test positivity rate is 4.1 per cent.
—
3:10 p.m.
Saskatchewan is reporting three new COVID-19 deaths among residents who tested positive for COVID-19.
The province's daily pandemic update says all three were from the Saskatoon zone and ranged in age from their 50s to their 80s.
The update also notes there 163 new COVID-19 cases in the province today.
Saskatchewan has 1,613 cases that are considered active, and 142 people currently in hospital with the virus.
—
2:55 p.m.
Nunavut is reporting another four new cases of COVID-19 today.
All are in Arviat, bringing the total number of active cases there to 21.
The community is the only one in Nunavut with active cases.
Officials also reported four additional cases in Arviat on Friday, plus 10 the day before.
Nunavut's chief public health officer, Dr. Michael Patterson, said Friday that despite the new cases, the outbreak in the community is contained.
—
2 p.m.
Manitoba is reporting one new COVID-19 death today — a woman in her 20s in the Winnipeg health region.
The daily pandemic update from the province notes there were 66 new COVID-19 cases as of 9:30 this morning, six of which are the variant originally found in the United Kingdom and three of which are a variant first detected in South Africa.
The update says Manitoba's five-day COVID-19 test positivity rate is 3.1 per cent provincially and 2.2 per cent in Winnipeg.
There are 1,114 active COVID-19 cases in Manitoba, with 158 patients in hospital.
—
1:15 p.m.
New Brunswick health authorities are reporting six new cases of COVID-19.
Officials say all six patients are self-isolating and contact tracing is underway.
There are now 35 reported active COVID-19 infections in New Brunswick with three people in hospital, including two in intensive care.
Public health has confirmed 1,453 cases in the province since the onset of the pandemic, including 28 deaths.
—
12:50 p.m.
Newfoundland and Labrador health authorities are reporting two new cases of COVID-19.
Officials say both cases are close contacts of previously identified patients.
Authorities say there are now 87 active reported COVID-19 cases across the province.
All but two of those infections are in the eastern health region, where an outbreak spread rapidly through the St. John's metro area last month.
—
11:25 a.m.
Nova Scotia health officials are reporting six new cases of COVID-19 today.
Authorities say all six infections are connected to travel or to previously identified cases.
Public health says there are now 29 active reported cases of COVID-19 across the province, with two people in hospital with the disease.
There have been 1,657 infections reported in the province since the onset of the pandemic.
—
11:15 a.m.
Quebec is reporting 749 new COVID-19 infections over the past 24 hours, along with 10 new deaths linked to the virus.
The province also says it administered 19,865 doses of a COVID-19 vaccine on Friday, marking a new single-day high for Quebec's immunization drive.
Hospitalizations in the province declined by 16 to 601 today, while the number of patients in intensive care decreased by two to 109.
—
10:30 a.m.
Ontario is reporting comparatively low COVID-19 case figures today, logging 990 new infections and six virus-related deaths over the past 24 hours.
Health Minister Christine Elliott says there are 284 new cases in Toronto, 173 in Peel Region, and 82 in York Region.
Two of those long-standing hotspots, Toronto and Peel, are due to rejoin the province's COVID-19 response framework at the grey lockdown level starting on Monday.
The province is also reporting a single-day high of 39,698 doses of COVID-19 vaccine administered since Friday's update.
—
This report by The Canadian Press was first published March 6, 2021.
The Canadian Press