Canadian Real Estate and the Global Market – RE/MAX Canada – RE/MAX News
The Canadian real estate market is confusing enough without having to look at it from a global standpoint. However, sometimes you have to look at the bigger picture to help put things in perspective. According to the Knight Frank Global House Price Index, Canada is sitting at the bottom of a global housing slowdown.
In 49th place of 56 housing markets, the report which tracks annual house prices by country shows that Canadian home prices in the second quarter of 2019 inched up by just 0.5 percent compared to 2018. However, despite this news, there is hope that the Canadian real estate market is looking up.
Home Pricing Holding Steady
Although the Knight Frank report shows we took quite the tumble, compared to a few years ago, we weren't as bad as markets that reported declines such as Morocco, Italy, Finland and Australia. As well, according to the Canadian Real Estate Association National home sales held steady for November with activity up by 12.9% year-over-year, although there was a slight decline compared to October by 1.8%. The good news is the actual national average sale price rose 5.8% year over year.
Accelerated Sales in Vancouver and Toronto
Looking at those driving markets that have proven to be key to Canadian real estate, Toronto and Vancouver, they also saw accelerated sales activity according to the Huffington Post. This indicates recovery according to Robert Hogue, a senior economist for RBC. "Canada's housing market correction is over, and the recovery is on." So, things are truly looking up.
The Financial Post reported Canada's realtors have been enjoying great performance going back to September, another sign the market is strengthening. B.C. was at the head of the charge, and weakness is only apparent in our oil-producing regions.
Steady Interest Rates
This info aligns with other factors that point to recovery from the slump we experienced in the beginning of 2019. According to the Financial Post, this includes the Bank of Canada's decision to hold interest rates as is despite what is happening around the world. "Home sales activity and prices are improving after having weakened significantly in a number of housing markets," says Gregory Klump, chief economist at the Ottawa-based realtor group in a statement to the Financial Post. "How long the current rebound continues depends on economic growth, which is being subdued by trade and business investment uncertainties."
Bubble Risk in Canada
On a less positive note, according to the UBS Global Real Estate Bubble Index, risk of the real estate bubble in Toronto is the second highest in the world. The index looks at areas with the highest overvaluation of housing prices. Toronto was second to Munich and sitting in the company of Amsterdam and Hong Kong, which tied for third.
Vancouver actually saw improvements. The index reports areas that are experiencing consistent mispricing in real estate markets. One of the things they consider is what they call a "decoupling" of prices from local incomes and rents as well as issues in the economy such as higher instances of lending or what's going on with construction activity.
Toronto Housing Crisis
It's no secret Toronto suffers from unaffordable-housingitis. According to the Toronto Housing Markets Analysis, renters who are trying to save to buy in the GTA have to wait from 11 to 27 years just to for a 10 percent down payment on the average priced home. As well, unfortunately, Toronto's rental market is not keeping pace with need. The majority of the purpose-built rental housing in Toronto was built during the "postwar rental apartment boom" of the 1960s and 1970s. Of the available units, over 90 percent were built pre-1980.
Drop in Prospects
According to Mortgage Brokers News, not surprisingly, contributors to the Index report say when there is low affordability, it causes issues for people who can't afford to live in an area. Head of Swiss & Global Real Estate Claudio Saputelli and Head of Swiss Real Estate Investments Matthias Holzhey stated in the Index report: "If employees cannot afford an apartment with reasonable access to the local job market, the attractiveness and growth prospects of the city in question drop."
The Mortgage Brokers article says that in markets that experience overvaluation, the expected drops can lead to managing curb price appreciation by taking regulatory measures. This is to help correct overheated prices. According to the Index, when looking at 2016 top rankers, they all experienced price drops at an average of 10 percent.
Real Home Prices Rise
As well, the Canadian cities in the Index between 2000 and 2018 saw real home prices rise by more than 5 percent each year in Vancouver and Toronto. "The introduction of taxes on foreign buyers, vacancy fees and stricter rent controls seem to have taken effect," says the report. "While the average price level in Toronto has remained broadly unchanged from last year, prices in Vancouver are down by 7 percent. Lower mortgage rates are supportive but cannot outweigh lower economic growth."
However, when it comes to Canada, in general, it really only is Vancouver and Toronto at risk of real estate bubbles.
Favourable Financing Conditions
In these expensive cities, the Index finds favourable financing conditions are not helping. This is one of the reasons home prices are staying high, even though in most cases affordability is one of the things that should, in theory, impact financial conditions. It's a puzzler.
Although many are atremble thinking about the American housing market tragedy that occurred when the bubble burst, Canadians have some differences that might help. For example, we are seeing lending growth on par with GDP growth. This was not the case as the Great Financial Crisis in the U.S. crept up on everyone.
There, outstanding mortgage volumes increased up to 2.5 percent faster than GDP. We don't seem to be seeing such an issue which is a hopeful sign for the Canadian real estate market and the state of our economy as well.
Avoid These Common Problems with Professional Window Installation
It may seem easy to hire any affordable contractor to install your new windows in your home, or to attempt the job yourself. The reality, however, is that even if your windows look good at first inspection, there are a number of devastating problems that can easily arise further down the road if you don't get a professional to do the job.
Proper Functioning of Your Windows
Whether you're doing a retrofit to match new windows into old frames or are starting from scratch with an entirely new build, an expert installation by a knowledgeable team is key to ensuring that your windows function as intended.
If your windows won't open and close properly, then it should be obvious that things are going poorly during the installation itself. Slight errors, however, can result in function problems that develop over time – the worse the error, the quicker the problem will develop. The best solution is to find a window company in Ontario that offers professional installation directly from in-house experts.
Condensation Buildup
Plain and simple, if you can't see through your windows then they aren't doing the job that they are designed to do. Foggy windows will also spoil the time and money that you put into giving your home a unique and elegant look.
While there is no avoiding a certain amount of condensation buildup at times when it is warranted – such as when the weather calls for rain or a high amount of humidity in the atmosphere – it should not be present all of the time. When you notice condensation developing between the panes of glass inside your windows, this is a sure sign of an improper installation.
Improper Caulking
When the caulking on your windows is poorly applied, it can give the entire appearance of your room a messy look. Unfortunately, the appearance of your windows is the least of your concerns if the job has been done badly. Caulking is not only added to give your windows a finished and sleek appearance, it serves the important purpose of keeping your windows sealed and water-resistant. Improper caulking can cause leaks and render your home susceptible to mold.
Drafty Windows
If you live in an area that experiences extremes in temperature through the year, it isn't difficult to detect cold air coming in near or around your windows. A poor installation can result in windows that are not doing the job of keeping heat inside and cold outside, which can result in a large increase to your power bill. Buy your windows from a company that you can trust to avoid having this expense sneak up on you later on.
You may think you're saving yourself some initial cost by going with an amateur to install windows on your home, but if that route results in one of these major issues then the expense will end up growing astronomically. In the worst-case scenario, you'll have to pay to have the entire job done over or, worse, an inexperienced contractor could even end up doing further damage to your home.
Real estate agent fined $1,000 and has licence suspended for one month – HalifaxToday.ca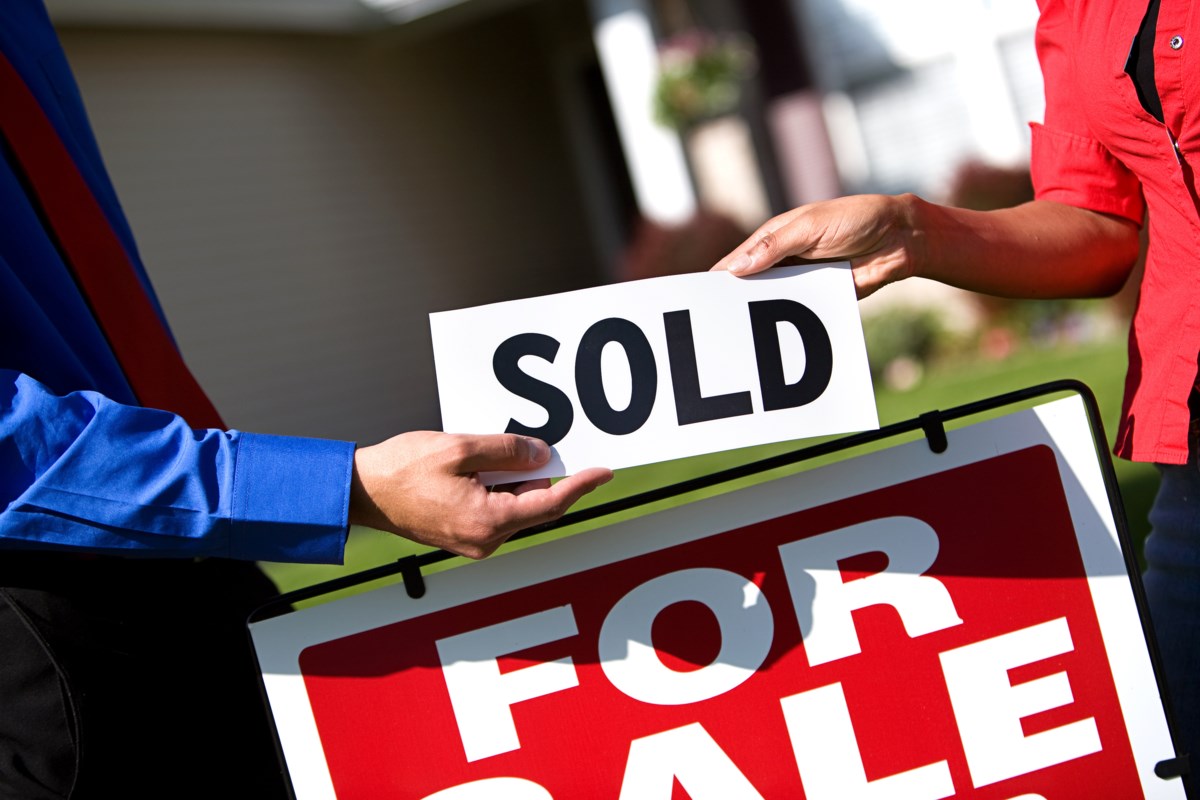 A Halifax-based real estate agent has had his licence suspended and is facing a fine for violating the Real Estate Trading Act and the province's COVID-19 restrictions.
A decision posted to the Nova Scotia Real Estate Commission's website on Monday morning says Adam Scott of HaliPad Real Estate Inc. is suspended through February 17th.
"The evidence supported Mr. Scott facilitated a viewing with a client knowing the client arrived from outside of Atlantic Canada the night before and had not completed the province's COVID-19 pandemic mandatory 14-day self-isolation," the commission said.
Scott's biography no longer appears on HaliPad's website.
In addition to his month-long suspension, Scott has been ordered to pay a $1,000 fine.
Why residential real estate investors need to go big in 2021 – Wealth Professional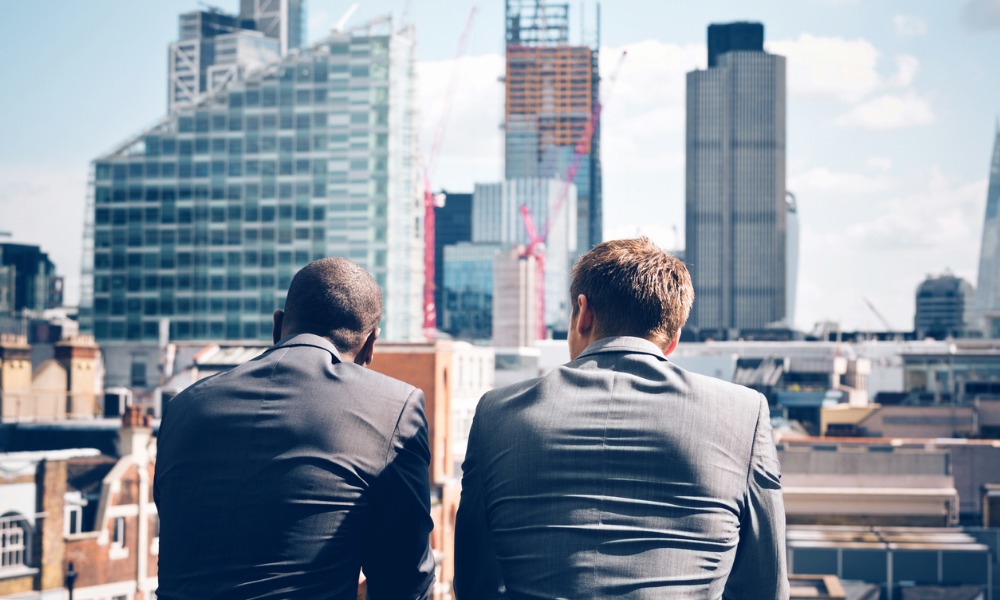 While many Canadians have been seeking larger homes outside of urban centres, demand for properties in Canada's largest urban centres have remained high.
Ottawa's aggregate price increased 14.9% year-over-year to $568,608 during the fourth quarter, the greater regions of Montreal, Toronto and Vancouver increased 12.4%, 10.4% and 7.2% to $487,380, $936,510 and $1,155,346, respectively.
"Throughout the second half of 2020, buyers were looking for as much space as they could afford. While many buyers shifted their target neighbourhood away from the city centre, so few properties for sale meant that most detached listings saw multiple-offer scenarios," said Debra Harris, vice president, Royal LePage Real Estate Services Ltd, referring to the Greater Toronto Area market. "2020 did bring some balance to the region's condominium market but larger units, often in the greater region, are still in high competition."