Canadian Real Estate Industry Forecasts Prices Rising Over 9% Next Year – Better Dwelling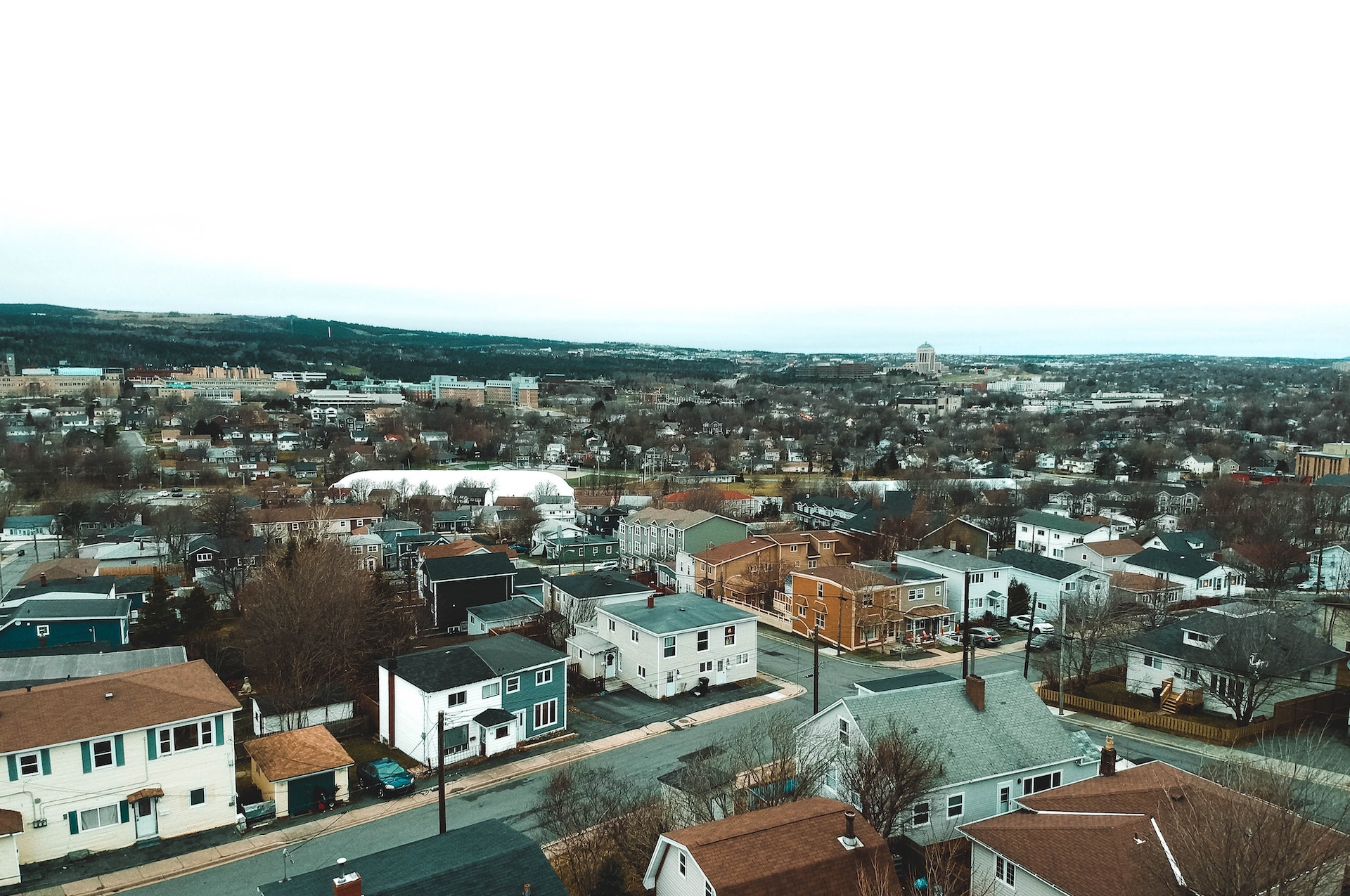 Canada's real estate industry expects next year to be slower than this year, but still sees massive price growth. Canadian Real Estate Association (CREA), the industry group representing Canada's Realtors, released their 2021 forecast. They expect next year will see large growth, just not as large as we've seen this past year. Ontario is forecasted to lead the country, while B.C. real estate is expected to put a drag on the numbers.
Canadian Real Estate Prices Forecasted To Rise Over 9%
Canadian real estate prices are expected to make a massive increase next year, according to the industry. CREA forecasts an average sale price of $620,404 for 2021, up 9.1% from this year. For 2020, the industry expects the average sale prices to finish 13.1% higher than 2019. In 2019, prices only increased 2.4% at the national level, so these are all humongous prints following. The industry must be hoping for a pandemic every year.
Ontario Real Estate Prices Forecasted To Rise Over 16%
Ontario real estate prices are expected to lead home price gains at the provincial level. CREA forecasts the average sale price will hit $823,656 in 2021, up 16.3% from 2020 levels. The industry expects 2020's year to finish at $708,377, up 17.1% from last year's average. In 2019, prices only increased 6.3% from the previous year, so these are very ambitious forecasts. It's worth mentioning Southern Ontario real estate prices, outside of Toronto, have been responsible for most of the price gains. Toronto suburbs have seen prices grow much faster than the City.
CREA Real Estate Price Forecast
CREA's forecasted change in average real estate sale prices across Canada, with a breakdown by province. f = forecast. Source: CREA, Better Dwelling.
B.C. Real Estate Prices Forecasted To Remain Flat
British Columbia's prices are surprisingly not forecasted to move much next year. CREA is forecasting an average price of $780,276 for 2021, up a relatively flat 0.3% from 2020. The association expects 2020 to finish with an average of $778,012, up 10.7% from the previous year. In 2019, the average sale price across BC fell 1.0% from the year before. Not sure what's behind the volatile forecast, but BC is forecasted to be the worst performing provincial market in Canada. This follows just underperforming in 2020.
Quebec Real Estate Prices Forecasted To Rise Over 13%
Quebec real estate prices are forecasted to be the second fastest rising prices, just after Ontario. CREA is forecasting the average price will reach $407,569 in 2021, up 13.6% from the same month last year. The industry group is forecasting 2020 will finish at an average of $358,754, up 13.3% from last year. In 2019, the average sale price only increased 3.7%, so these expected jumps are very large.
CREA's forecast is much more optimistic than those shared by less vested interests over the past few weeks. No one was expecting price declines this year, but the end of mortgage payment deferrals are expected to motivate some sellers next year. Banks like RBC, ratings agencies like Fitch, and risk firms like Veritas have all forecasted declines. Although, those less than positive forecasts are a pretty hard sell to the public right now, considering the record real estate sales during a recession.
Like this post? Like us on Facebook for the next one in your feed.
Canadian Real Estate Prices Grew Over 25x Faster Than U.S. Prices Since 2005 – Better Dwelling
Canadian real estate prices are growing to comical levels, as bad policy stacks up. U.S Federal Reserve data shows real adjusted home prices increased at double the pace of the U.S in Q3 2020. As big as the gain is, it's one of many times Canadian real estate prices have outperformed the U.S. home prices. In fact, it's now at the point where Canadian prices have grown 25 times faster than U.S. home prices since 2005.
Canadian Real Estate Prices Were Up Over 8%
Canadian real estate prices made a massive jump last year, despite the pandemic. Real home prices increased 2.93% in Q3 2020, from the previous quarter. This brings annual gains 8.27% higher than the same month last year. Across the country, prices have doubled since 2005, and that's after adjusting for inflation. One note worth taking away is, almost half of the gains occurred in the past 5 years. That's a very rapid acceleration, even before considering the other half of the growth took twice as long.
U.S. Real Estate Prices Were Up Over 3%
U.S. real estate also made substantial gains over the past year, but it doesn't look like much compared to Canada. Real prices increased 0.81% in Q3 2020, making them 3.45% higher than a year before. Across the country, prices are only 3.96% higher than they were in 2005, in real terms. In other words, prices have been moving largely with inflation over the past few decades.
Canadian Real Estate Prices Have Grown 25x Faster Than U.S. Prices Since 2005
The consistent growth without correction over nearly two decades has disconnected the two. Canadian real estate prices didn't just see double the growth over the past year. Since 2005, real estate prices have grown over 25.31 times faster than U.S. real estate prices. This is not a normal trend.
Canadian and U.S. Real Estate Prices
An inflation adjusted index of Canadian and U.S. real estate prices.
Source: US Federal Reserve, Better Dwelling.
Canadian real estate prices historically have moved in line with U.S. prices. From 2005 to 2020, real prices in Canada increased over 25 times faster than U.S. prices. Before 2006 though, they largely moved around the same pace, with exceptions in 1980 and 1990. At the time, these periods were "new paradigms," but subsequently found to just be bubbles. The recent home price acceleration is so large though, many people find it hard to believe a correction is possible.
Most people think of Canada's recent real estate price surge as a long-term trend. However, almost half of the price gains occurred over a period only a little longer than a single political term. It might seem like forever for some people, but it's just a fifth of a mortgage amortization. Cheap credit and policy to preserve (and inflate) prices hasn't lasted this long before. That doesn't mean it won't last, it just means there's no historic precedent. It's not clear if this establishes a new paradigm though.
In the early 90s, the U.S. attracted young Canadian professionals looking for a better balance. Recently, Canada's young people have been de-urbanizing due to high real estate prices. If both of those trends occur, will Canadians continue to pay premiums solely due to cheap credit?
Like this post? Like us on Facebook for the next one in your feed.
Albertans more confident in real estate than economy, new poll finds – Calgary Herald
Article content continued
"Albertans have been in a recession for over five years, so we are used to living in a slower economy where we have seen declining housing prices."
Accordingly, he suggests many people have been slow to recognize the mounting strength in the housing market with prices slowly gaining upward momentum. In fact, Calgary Real Estate Board figures show over the last few months year-over-year gains for the benchmark price of home.
"Conversely, I see the provinces where there has been high real estate (price) inflation that people still feel prices will increase more," he says.
The RBC survey reflects this somewhat nationally with 52 per cent of respondents agreeing prices will only go up in the near future. That increases to 60 per cent in British Columbia and 56 per cent in Ontario, but it falls to 37 per cent in Alberta.
Additionally, it found COVID-19 still factors heavily into homeowners' thinking. While 78 per cent nationally are concerned about its impact on the economy, that increases to 88 per cent in Alberta. Yet the number of respondents concerned the second wave will negatively impact the housing market falls to 43 per cent nationally and 45 per cent in Alberta.
Lowell suggests Albertans' more favourable view of real estate compared with the overall economy may reflect what he's seeing in Calgary with many would-be buyers and sellers. He notes many may be sensing home prices "are at or very close to the bottom and to wait much longer in light of today's (low) mortgage rates could be missing out on a buying opportunity."
Vancouver real estate shakes off the pandemic fetters – The Globe and Mail
Housing markets in desirable cities have proven impervious to the effects of the pandemic, Vancouver included. Royal LePage released its quarterly house price survey last week that showed the median price of a two-storey detached house in Greater Vancouver had gone up 8.8 per cent by the end of 2020.
That hypothetical two-storey house will now cost you $1,507,279. A bungalow in the region will take you back $1,265,285, and a condo $662,120. The company has forecasted that prices will climb even higher by spring.
Vancouver is not an outlier in Canada – 64 per cent of all regions surveyed showed year-over-year median-price increases of more than 10 per cent for two-storey houses. Others have reported similar numbers.
Since May, multiple offers have been common for sales of detached houses, says Randy Ryalls, the general manager for Royal LePage Sterling Realty in Port Moody. He points to low inventory and anxious millennial buyers for fuelling the market. While many service-industry workers lost their jobs because of the pandemic, the market is strong because it's the older, higher-income bracket that is driving it. Millennials, in particular, are buying, now that many have reached peak earning potential and have families.
"[The pandemic] has probably persuaded some of those people that are paying $2,500 or $3,000 a month in rent to start thinking about buying something, and so those people have moved into the marketplace in significant numbers.
"The millennial demographic plays a huge role in our real estate market, and they are the biggest group demographically in the real estate market now. They are all at that time in their lives where they are starting to have families and they have better jobs and can afford to buy something, and they are out there doing that," Mr. Ryalls says.
"Some of them are buying $700,000 or $900,000 homes – or $1-million houses further out."
Over all, the Vancouver market has gone up around 10 per cent, mostly since May, Mr. Ryalls says. Surrey has gone up around 14 per cent, as purchasers snap up houses. The condo market, which had slowed considerably in the past year, also seems to be gaining traction. Investors are returning to the market.
A three-unit house in Vancouver's Riley Park recently sold for $202,000 over asking, demonstrating the strong appeal of investor properties. The house at 719-723 E. 29th Ave., had an asking price of $1.599-million and sold for $1.801-million after 12 days on the market. The sale closes Feb. 9. Listing agent Cheryl Davie of Re/Max Crest Realty received ten offers.
The property actually comprises three separate units: a 1,965-square-foot detached character home built in 1908 and fully remodelled, with ground level and upstairs suites, and a two-level laneway house built in 2017 and renting for $2,200 a month.
"The Fraser area of East Vancouver has seen a lot of development over the past decade, and there is the possibility this parcel could be bought and redeveloped in the future," Ms. Davie said.
Ian Watt, a downtown realtor, says he had an investor buyer put in an offer on a downtown one-bedroom condo recently that went into multiple offers. All offers, he says, came from investors.
"I have a feeling this year will be a crazy year because a lot of people are back out there and looking to buy," Mr. Watt said.
At the outset of the global health crisis, nobody could have predicted that housing prices would actually go up. Mr. Ryalls from Royal LePage says he had braced for the worst, and the buoyant market has shocked him. At this rate, he doesn't see the Lower Mainland ever going back to prices considered affordable to the average income earner.
"In March, we were all wondering how much longer we would be in business," he says. "I can appreciate that it sounds very self-serving from the real estate industry, but if you look back, every 10 years the prices have doubled in the Lower Mainland. That goes back historically for decades. We have a pretty resilient real estate market here."
It strikes urban designer, professor and author Patrick Condon as noteworthy that the housing market would thrive amid a pandemic. Prof. Condon says the situation underscores the fact that housing prices, and rents, too, remain disconnected from the jobs market.
"Somehow, when people all over the world are losing heir jobs, the value of housing has inflated rather than crashed. So how do you explain that?"
Prof. Condon just released a book, Sick City, in which he does just that. While Sick City focuses on the U.S. housing situation, and growing inequality in that country, there are many parallels with what's happening in Canada, says Prof. Condon, who's from Massachusetts.
The beneficiaries of rising land prices fall into two categories, he says. There are the older homeowners who have been lucky enough to buy into the market before the outrageous inflation, and whose equity has grown significantly; they have the advantage of borrowing against that equity or adding significant value to their properties by building infill. And then there are the speculators, who have driven prices up on their way to reaping capital gains. The smart ones purchase land near new transit or some new improvement. That behaviour has pushed up prices not just for homeowners, but for renters, too.
Going back to the 1990s, Prof. Condon says that urban land became a class of assets that went beyond the rate of inflation in desirable cities such as Vancouver, Sydney, London, New York and Singapore. When properties became an asset for global wealth and speculation, they became disconnected from incomes. That decoupling lead to the lack of affordable housing we see today.
"It had nothing to do at all with the wages of people who are basically competing for that, and it influences not just housing costs, but also the cost of rent, as the value of the land under the rental buildings gets bid up and up and up."
Land has always made a sound investment; however, in the new environment, the returns are higher than ever.
"If you are going to invest, you're smartest to invest in urban land in this host of cities and you don't care how much it will cost – because you know it will go up for sure, 8 to 12 per cent."
Prof. Condon also disagrees with prevailing policies that call for more supply as the answer to the affordability crisis, as if we can build our way to healthy, thriving cities where residents are properly housed and no one is displaced. Instead of lowering housing costs, rezoning for more density only increases the price of the land. Price is based on the buildable square feet that zoning allows.
"In the long run, it prevents access to affordable housing for the average wage earner, because it all ends up being absorbed in the price of urban land."
That's why he's long argued for taxing new developments, along the Broadway Corridor, for example. It's a cost that would have to be included in the purchase price of the land, thereby lowering land costs. He cites parallels to the Vienna model. Decades ago, the Austrian capital's rent controls and taxation on land reduced land prices, which gave the city a chance to develop much of the rental stock. Today, Vienna has a considerable amount of publicly owned housing and co-ops.
"It's the land market that needs to be disciplined. It's not the developers that are the problem – it's the land speculators," Prof. Condon says. "Tax at the full value of that increased land value, and take the lion's share of that money and use it to build non-market housing that would be permanently affordable."
Sick City by author Patrick Condon is freely distributed on a creative commons license. It can be downloaded here.
More resources are available here.
Your house is your most valuable asset. We have a weekly Real Estate newsletter to help you stay on top of news on the housing market, mortgages, the latest closings and more. Sign up today.