Canadian Real Estate Investors Concentrated On Buying Newer, More Affordable Supply
Canada's national statistics agency made investor-owned homes the subject of their latest data. Statistics Canada (Stat Can) took a dive through tax data to estimate the share of investor-owned homes in 2020. Confirming our observation last year, the data reveals investors scooped most of the new supply in the most affordable segment, at the expense of first-time buyers.
Canadian Real Estate Investors Are Concentrated In New Supply
Canadian real estate investment is overrepresented in the country's new supply. In Ontario, investors own just under a quarter (24.0%) of all housing, but nearly a third (32.3%) of homes built after 2016. It's similar in BC, where investors own a quarter of total supply (25.0%), but nearly 2 in 5 (37.8%) homes that were built after 2016.
Investor concentration is often dismissed as just an Ontario, and BC issue—but the data shows this isn't the case. In Nova Scotia, investors owned 35% of total housing supply, but 39% of new supply. Manitoba investors showed a much steeper climb, owning just under a quarter (24.1%) of homes, but 42.1% of those built after 2016.
Canadian Real Estate Investors Are Scooping Up New Supply
The share of total homes owned by investors vs the share of new supply (2016 or later) owned by investors. 
Total2016 or Later051015202530354045NSNBBCMBONPercent
| Province | Total | 2016 or Later |
| --- | --- | --- |
| NS | 35 | 39 |
| NB | 33.1 | 32 |
| BC | 25 | 37.8 |
| MB | 24.1 | 42.1 |
| ON | 24 | 32.3 |
Source: Statistics Canada; Better Dwelling.
Only one of the five provinces bucked the trend—and did so in a minor way. In New Brunswick, almost a third (33.1%) of homes are investor-owned. It fell to 32% when isolating new construction, meaning new supply was underrepresented. At least compared to the heavy investor ownership that is present elsewhere.
Canadian Real Estate Investors Are Concentrated In The Most "Affordable" Segment
Canadian real estate investors are also concentrated in the most "affordable" segment—apartments. Ontario investors own over 2 in 5 (41.9%) condo apartments, but 56.4% of condo units made after 2016. In other words, investors own most of the new, more "affordable" supply, in the province. We're not even discussing the share of condo pre-sales that are flipped without being held for long.
BC showed a similar trend but with a minor tweak. Investors owned  36.8% of all condo apartments in the province, jumping to 48.9% of new supply. They're overrepresented, but not the majority—though another 8.7% of homes are owner-occupied investment properties.
In other provinces looked at, the share is generally less than 1%. They might be owner-occupied, they might not—but the unique combination of  a vacancy and non-resident tax at reporting time is likely to have influenced behavior.
Canadian Real Estate Investors Focused On Buying The Most Affordable New Supply
The share of total condo apartments owned by investors vs the share of new supply (2016 or later) owned by investors. 
All Periods2016 Or Later0102030405060NSONNBMBBCPercent
| Province | All Periods | 2016 Or Later |
| --- | --- | --- |
| NS | 36.6 | 59.6 |
| ON | 41.9 | 56.4 |
| NB | 22.6 | 50 |
| MB | 29.2 | 49.3 |
| BC | 36.2 | 48.9 |
Source: Statistics Canada; Better Dwelling.
Circling back to investor owned condos, the trend tracked for the other three provinces. Nova Scotia condo apartments are 36.6% investor-owned, but they captured most (59.6%) new supply. Ditto in Manitoba, where investors own over a quarter (29.2%) of condos, but nearly half (50.0%) of those built after 2016.
Even in New Brunswick, condos were too attractive of an investment to pass. Investors owned over 1 in 5 (22.6%) condo apartments, but half (50.0%) of the new supply. Despite bucking the trend for all types of housing, condos still proved attractive to investors.
Since this is 2020 data, the trend has likely accelerated. Investor activity has trended higher since 2015, but it really got out of control in 2021. The combination of low rates, soaring prices, and moral hazard created made it even more attractive for investors. Combined with the preview Ontario's land registry data provided, it would be hard not to see this trend accelerating in next year's update.
Investors increasing their share of the market drives competition, and thus prices higher. When concentrated in a specific segment like new condo apartments, the impact can be amplified. This doesn't just send prices soaring, and out of reach for younger end users. It also drives rents higher, by introducing a profit layer between the investor and the end-user. More money spent on shelter means less money for the economy—meaning this isn't just a problem between first-time buyers and their landlords. It's going to be a country-wide issue.
For those still unsure, RBC made this trend crystal clear last year. The country's largest bank revealed that first-time buyers are being replaced by investors in their books. At the time, they called it a "sad state of affairs." Today's data doesn't look like they're the only ones observing this trend.
Real estate giant makes prediction over housing affordability squeeze – Fox Business
As U.S. home prices show signs of cooling and the Fed continues its aggressive rate hike campaign, one of America's largest real estate groups is signaling market affordability will continue to put pressure on homebuyers this year.
"Affordability has certainly been a hot topic," RE/MAX President and CEO Nick Bailey said in an exclusive interview on "The Claman Countdown" Tuesday. "If people are going to have a chance at better affordability, we need more product out there, and we're not going to see that any time soon with new construction."
Even though U.S. home prices fell for the seventh month in a row by 0.6% from December to January, mortgage rates have dampened consumer demand. The Federal Reserve has remained focused on its inflation reduction goals, lifting the benchmark federal funds rate nine consecutive times.
Interest and mortgage rates are likely to continue "bouncing up and down" as the Fed tries to tame decades-high inflation, Bailey noted.
A TALE OF TWO HOUSING MARKETS: PRICES FALL IN THE WEST WHILE THE EAST BOOMS
"We always have to keep in mind that mortgage rates are based on the 10-year Treasury, and that can fluctuate at a different rate than the short term. So what it means to buyers is, rates are going to bounce around, we believe. They have been over the last couple of quarters and we believe they will continue as the year progresses," the CEO explained.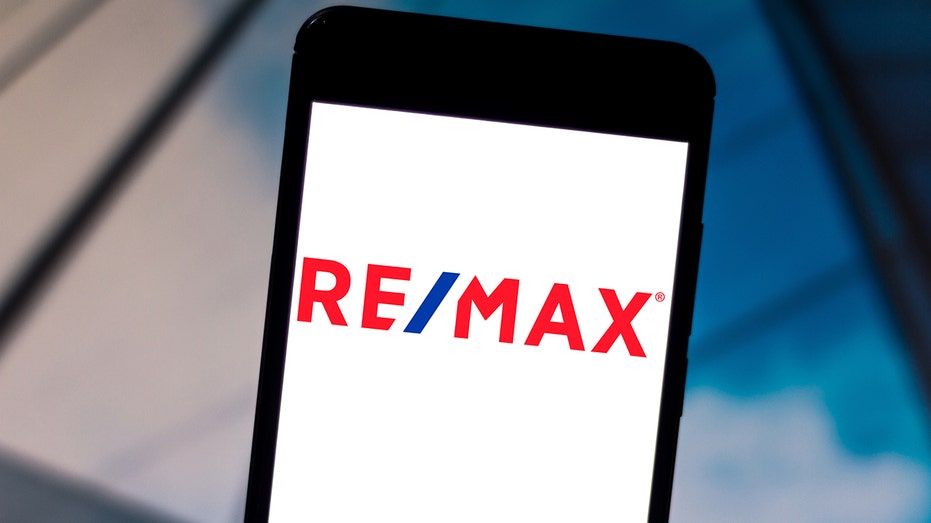 Bailey detailed other affordability solutions for homebuyers, such as considering a 15-year fixed mortgage or lower down payment and loan opportunities.
"The average homeowner in the U.S. lives in their home eight years and the median is 12.3," he pointed out. "So in many cases, people are choosing this long-term, three-decade mortgage, but they may not need it. They can have an option at a lower rate."
"Ninety percent of homeowners out there have an interest rate less than 5%. And of that, 50% of them are under 3.5% percent," he continued to note. "And so until a life event like getting married, having another child, really has a forcing function on a different property, it's going to be first-time homebuyers that stay at the forefront of these lower interest rate, more affordable-type products."
Ticker
Security
Last
Change
Change %
RMAX
RE/MAX HOLDINGS INC.
18.77
+1.31
+7.54%
While market factors play an important role in housing affordability, Bailey again put the onus on new home construction. According to the Census Bureau, housing starts in February 2023 were down 18.4% year-over-year.
National Association of Home Builders CEO Jerry Howard affirmed this trend, telling FOX Business' Neil Cavuto on Thursday that construction companies aren't seeing the "uptick in demand" that the industry was expecting this spring.
GET FOX BUSINESS ON THE GO BY CLICKING HERE
"What we're really seeing right now, I think, is a very cautious housing market because no one knows what's going on in the banking sector," Howard said. "And until that gets clarified, I think you're going to see builders being a little bit leery about going forward."
"New construction can't come out of the ground fast enough. We have less than a million homes on the market, and so it really comes down to supply," the RE/MAX CEO said. "And because of the move up, buyers being comfortable with their rates, inventory is going to continue to be tight and affordability is going to continue to be an issue this year."
2 real estate agents fired over their 'you could do worse' ad campaign double down on their brand – CBC.ca
A pair of real estate agents in London, Ont., who were fired from a realty firm for taking their advertising campaign, "You could do worse," to billboards and social media have doubled down on their mantra.
Tristan Squire-Smith, 42, and Johnny Hewerdine, 43, were fired in December from a real estate business they don't want to publicly name, but were quickly snapped up by the Realty Firm. CBC News has seen a copy of their termination letter, which cites "professional differences."
We might not be for everybody, but the people who like us, really love us.– Tristan Squire-Smith, real estate agent
"They fired us for excessively using the phrase, 'You could do worse,'" said Hewerdine, a Realty Firm broker who previously worked as an electrician. 'We just stuck with it and actually doubled down on it, and now it's just completely taken off."
The mantra is polarizing, Hewerdine admitted.
But the two say they're working to humanize the industry.
"It's a great sort of self-deprecating phrase that means you're actually not doing too bad," said Squire-Smith, a registered nurse who retrained as a real estate agent during the pandemic and still works part time in long-term care.
"We might not be for everybody, but the people who like us really love us," he said.
Randy Pawlowski, past president of the London St. Thomas Association of Realtors, wouldn't comment directly on the billboard or the slogan, but told CBC that he stands for professionalism in the industry.
'Zero awards won'
The latest billboard by Squire-Smith and Hewerdine is up on Wharncliffe Road, a busy thoroughfare in London, and features photographs of them as teenagers. Squire-Smith has long curly blond hair and Hewerdine is wearing his graduation robes from his Grade 8 portrait. Another one of their billboards proudly proclaims, "Zero awards won! (No fine print required)."
The two men met two decades ago and were on the varsity swim team together at Western University.
"These photos are taken at our most awkward moment of our lives," said Hewerdine. "I'm a 13-year-old Grade 8 graduate in this photo and I believe Tristan is 15 years old."
Both say they're trying to humanize the industry.
"We're just really focusing on the consumer, opposed to us standing up on a billboard with arms crossed, trying to make us look perfect," said Hewerdine.
"They're total professionals," said Pete Greenwood, who hired Hewerdine to sell his condo earlier this month. It was listed for $389,900 and sold for $400,000 in five days.
"He's just a good guy to work with, and so's Tristan," said Greenwood. "They did a 30-second video of my house and turns out we're all big Seinfeld fans, so we actually did a Seinfeld-themed video of my house.
"I never laughed so hard in my life," he said.
London Morning7:11What's behind the billboard with the slogan 'you could do worse'?
London Morning host Rebecca Zandbergen gets to the bottom of a fresh billboard with an odd advertising slogan. Real estate agents Tristan Squire-Smith and Johnny Hewerdine explain how they were going for something out of the ordinary.
Cottage housing market to see price decline: Royal LePage – CTV News
A recent report from Royal LePage is predicting a drop in prices for Canadian cabins and cottages this year as demand softens from economic uncertainty and low housing stock.
The Royal LePage Recreational Property Report, released on Tuesday, expects the aggregate price of a single-family home in Canada's recreational housing market to fall 4.5 per cent this year to $592,005 compared to 2022.
Royal LePage's aggregate home price is based on median prices, including for single-family, single-family waterfront and standard condominium homes.
"Despite a modest decrease expected this year, the national aggregate price would remain more than 32 per cent above 2020 levels, after two years of double-digit price gains in the country's recreational real estate market," the report says.
While Quebec and Ontario should see the largest price decreases year-over-year at eight and five per cent respectively, the report offers a hopeful outlook for Alberta.
The province is expected to be the only region in the country where recreational housing prices will increase this year at 0.5 per cent.
This all comes after the aggregate price rose 11.7 per cent year-over-year to $619,900 in 2022, the report says. In 2021, prices rose 26.6 per cent year-over-year.
"After two years of relentless year-round competition, Canada's recreational property markets have slowed and returned to traditional seasonal sales patterns," Royal LePage president and CEO Phil Soper is quoted saying in the report.
Soper says interest rate increases have less of an impact on recreational homes, given buyers tend to put more money down and borrow less. Earlier this month, the Bank of Canada announced it would be holding interest rates at 4.5 per cent after continuous increases since March 2022.
However, general consumer inflation and lack of inventory have "damped sales activity," while recreational homebuyers tend to have the "benefit of time" to find the right property, he says. "Call it a want versus a need."
FULL-TIME COTTAGE LIFE LOSING ITS 'ROMANTIC SHINE'
An online survey of 202 Royal LePage recreational real estate brokers and sales representatives, conducted between March 1 and March 18, found 57 per cent are reporting lower inventory than last year.
Compared to pre-pandemic times, even more – 65 per cent – say inventory is lower.
"While low inventory poses a challenge for buyers looking for that special cabin or lakeside cottage, the coinciding contraction in demand has resulted in a return to more normal market conditions," the report says.
The same survey also looked at cases where people moved and lived full-time at their recreational property during the COVID-19 pandemic.
Twenty-eight per cent of those surveyed said the trend of people now moving back to urban or suburban areas after relocating has become "somewhat common."
However, 56 per cent described it as uncommon in their markets.
Those surveyed in Atlantic Canada were the most likely at 46 per cent to say this trend has become somewhat common.
"During the pandemic, with offices closed and people working from home, Canadians discovered that a recreational property could double as a principal residence, complete with capital gains exempt status," Soper said.
"With high-speed internet now readily available in many rural markets, families flocked to recreational regions to put extra space between themselves and their neighbours and to take advantage of nature; particularly when cultural and sporting venues, shops and restaurants in cities were closed.
"Many urban businesses now require employees to be in the office at least a few days a week, making long commutes challenging. For many, living in cottage country full-time has lost its romantic shine, meaning we are back to viewing the cottage, cabin and chalet as a weekend and summer escape from urban living."
METHODOLOGY
The Royal LePage Recreational Property Report compiles insights, data and forecasts from 50 markets. Median price data was compiled and analyzed by Royal LePage for the period between Jan. 1, 2022, and Dec. 31, 2022, and Jan. 1, 2021, and Dec. 31, 2021. Data was sourced through local brokerages and boards in each of the surveyed regions. Royal LePage's aggregate home price is based on a weighted model using median prices. Data availability is based on a transactional threshold and whether regional data is available using the report's standard housing types. Aggregate prices may change from previous reports due to a change in the number of participating regions.