Certus Capital invests Rs 30 cr in EON, a prime real estate project in Mumbai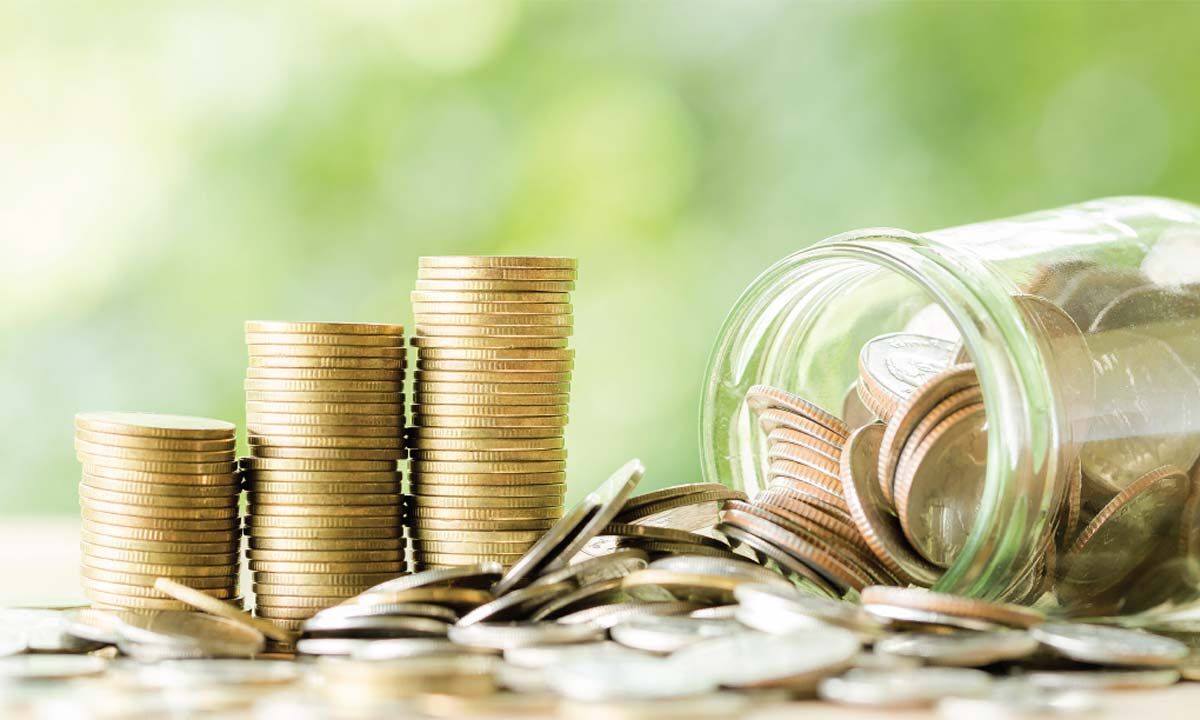 Mumbai, Nov 28 Certus Capital, an institutional real estate investment and advisory company founded by former KKR director Ashish Khandelia, has invested Rs.30 crore in EON One, a residential project located at a prime south central location in Mumbai and being developed by EON group that has 30 years of experience in Mumbai real estate. This secured debt investment opportunity will soon be available for the investors through Earnnest.me, the digital neo-financing platform of Certus Capital.
With this Rs 30 crore investment, investments through Earnnest.me have crossed Rs.100 crore within months after its launch in February 2022.
This is the third deal closed by Earnnest.me in quick succession following Rs.40-crore investment in mid-market residential project being developed by Pune-based real estate development firm Pharande Spaces and another Rs.40-crore investment in Chennai-based real estate company Arun Excello's portfolio of four affordable housing projects.
Commenting on the investment, Ashish Khandelia, founder of Certus Capital and Earnnest.me said, "This investment in EON is a part of Certus Capital's strategy to fund well placed projects being executed by experienced developers in Tier 1 cities. The residential real estate sector is witnessing a stronger demand revival and improved sales. At Earnnest.me, we'll continue to offer carefully selected and diligenced investment opportunities in the real estate sector to our investors."
The company has plans to deploy about Rs 500 crore in FY22-23 in senior secured real estate credit deal through Earnnest.me. As a part of its strategy, Certus Capital takes up 10-15 per cent of each investment to ensure its presence throughout the investment cycle.
So far, more than 200 investors with a minimum investment ticket size of Rs 10 lakh have invested in various such credit opportunities through Earnnest.me. The platform has witnessed over 50 per cent repeat investing interest. It has a diversified clutch of investors which includes real estate professionals, finance experts, family offices, CXOs, UHNI, professionals, etc. Earnnest.me continues to actively evaluate deals across Tier 1 markets including Hyderabad, Bengaluru, Pune, Mumbai and Chennai.
Certus Capital continues to grow its leadership team and has added several senior hires. The company has recently appointed former Deloitte India executive Vishal Singh bolster its institutional investment banking business. The other recent appointments include ex-Piramal Capital executive Gaurav Bhalla as Director and ex-Deloitte India executive Siddharth Pal as Senior Vice President.
Across the twin platforms, Certus Capital is working through investment and advisory deals ranging from Rs 25-1,000 crore.
Certus Capital is also planning to launch its first category-II alternative investment fund (AIF) in 2023.
Since its inception in 2018, Certus Capital has evaluated over Rs.40,000 crore of real estate credit exposure forming part of NBFCs and, housing finance companies. Certus has also advised foreign institutional investors on close to Rs 10,000 crore of closed investments / platform commitments in real estate credit and warehousing space.
Investing in REITs vs. Direct Real Estate
Despite the volatility and uncertainty of the housing market over the past three years, real estate remains a valuable part of an investor's portfolio.
Potential owners are understandably left uneasy as mortgage rates are sharply higher and home prices have slowly declined after a decadelong advance. However, over the long run, we've shown that real estate returns tend to fare well. Ideally, your investment portfolio should allocate between 5% and 20% to real estate, but the best avenue for reaching that exposure depends on your situation.
Below, we showcase a continuum of real estate investments by the degree of personal involvement and responsibilities. And here, we break down the benefits and drawbacks of each.
Pros and Cons of Investing in REITs
REITs can be a good choice because:
Buying and selling REIT shares is easier than it is with a physical property.
They obviate the need for market-specific knowledge and property management while making it easier to diversify your real estate portfolio. Instead of owning one concentrated position, you own a fraction of tens, hundreds, or thousands.
They won't require you to start a mortgage on an investment property and make investing in out-of-state real estate easier.
Finally, the issue of taxes. REITs enjoy favourable tax treatment, avoiding them entirely if they pass along an adequate share of earnings directly to investors.
However, this typically means REITs have large dividend yields, and dividends are unfavorably taxed relative to capital gains for high-income investors. For those in higher tax brackets, this could be unpalatable. In contrast, direct real estate ownership provides exceptional tax benefits if managed carefully.
Pros and Cons of Investing Directly in Real Estate
On the other hand, if you prioritize agency in an asset by limiting intermediaries, then directly purchasing a property could be right for you.
When you own, manage, and eventually sell an investment property, there are advantages in the tax department related to expense deductions and capital cost allowances. There's also a wider range of potential outcomes, depending on your property's type and location, relative to diversified REITs.
Directly investing in real estate can be financially rewarding, but it usually requires significant cash, due-diligence work, and time. Some may rely on a property manager, but this comes at the cost of profit margins. If you need cash, selling a property can take months and be costly, especially if you are not reinvesting the proceeds in another rental property. This investment strategy may be appropriate if you have extra time and cash.
Should I Invest in Real Estate Directly or Indirectly?
Unraveling the nuances of the housing market can be confusing. Below, we leverage different personas to guide investors toward the right choice.
A successful and busy professional: Property ownership could be costly or infeasible if you don't have time to deal with tenants or maintenance, so passively investing is likely the right choice, as REITs minimize time and effort while improving risk-adjusted returns in a mixed-asset portfolio.
Sophisticated or wealthy investors could consider becoming a silent partner to an active investor, which could generate higher returns but comes with substantial risk.
A flexible professional: Early careerists or those with flexible jobs may consider making real estate into a part-time job or hobby. Risk appetite, liquidity needs, and your willingness to earn sweat equity will inform the appropriate choice.
Purchasing a rental property could make sense if you've already built a traditional investment nest egg and have excess savings. Your spare time and capital can be invested into a specific asset in the right market, and you can leverage real estate's tax treatment to boost your aftertax returns. Choosing tenants and working with maintenance providers is the time cost of actively investing in real estate.
Active investors have a wide range of opportunities to pursue. For example, if an investor has an appetite for remodeling, a fixer-upper could be an option. Between the tax benefits and leveraged nature of housing, this approach can compound returns quickly.
However, purchasing an illiquid asset could be a costly mistake if you don't have an adequate financial cushion or suddenly need cash. On the other hand, buying shares of a diversified REIT at the right price could provide the diversification benefits you're looking for without limiting portfolio liquidity.
Retired or self-employed: Professionals planning for retirement or without guaranteed income may lean toward real estate for steady income. Depending on the investor's willingness to get hands-on, either a traditional investment or a REIT may be appropriate.
Empty nesters who plan to downsize or those who want to relocate may benefit from turning their current home into a rental property, especially if property prices are soft. If you purchase a home with a low interest rate and transition it into a rental, your investment property retains this perk and increases your positive cash flow. In addition, since a rental property is not treated as earned income, it is exempt from self-employment tax, or FICA tax. If time is a factor, then hiring a property manager for day-to-day decision-making could be right for you but will offset returns and may still take some of your time.
Shifting your investment strategy to REITs might be appropriate if free time is important to you but you desire a steady income. Perhaps you already have a passive income stream or a sizable investment portfolio. Taking advantage of diversified REITs is a strong choice for keeping your real estate assets liquid and easily investing in properties in various markets.
Real estate sales were down at the end of the year across Canada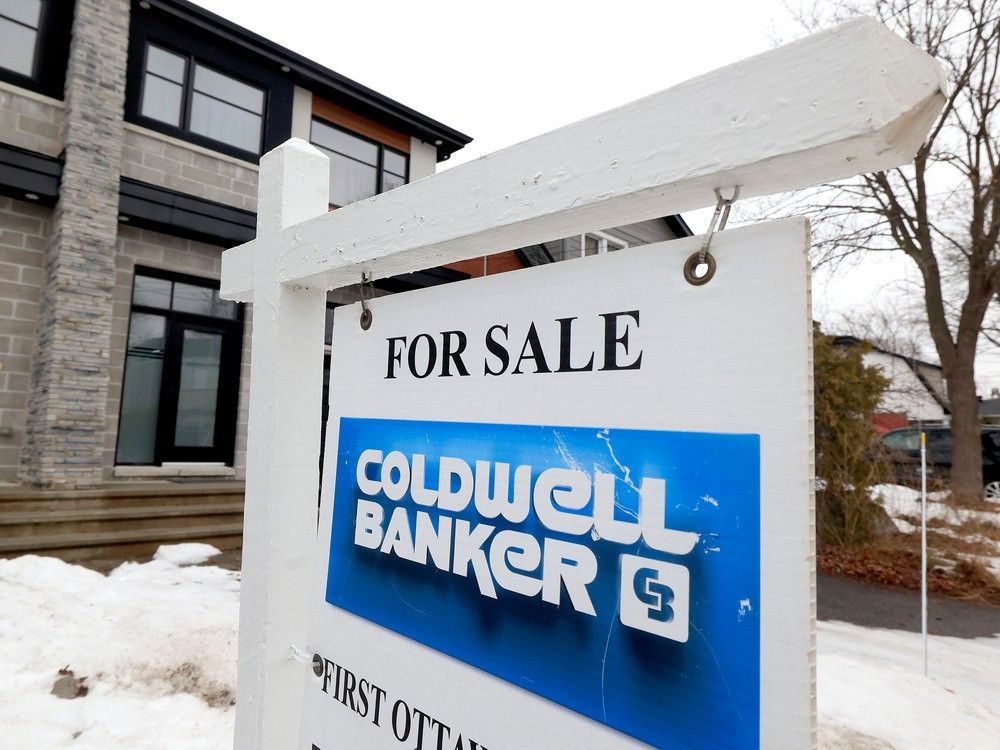 Reviews and recommendations are unbiased and products are independently selected. Postmedia may earn an affiliate commission from purchases made through links on this page.
Real estate sales nationwide continued their slide this past December with significantly lower sales than last year.
Canadian Real Estate Association statistics from December show sales declined by 39 per cent from 2021, one of the single-biggest sales declines on record year over year.
Still, activity remained just below average for the month over the last decade, CREA numbers show.
Sales had declined for several months last year following interest rate increases by the Bank of Canada to ease inflation, which increased mortgage rates. Overall, sales fell about 20 per cent in 2022 in Canada from 2022.
One bright spot in December was month-over-month sales increased about one per cent from November.
The rise did not stop price declines, however, falling about two per cent month over month in December to $626,318 in Canada.
Year over year, prices slid in December almost 12 per cent.
At the same time, newly listed properties dropped about six per cent month over month, CREA numbers show.
Lower listings helped raise the sales-to-new-listings ratio slightly in December to about 54 per cent versus 50 per cent in November. Both ratios show a Canadian market in balance between buyer demand and sellers, and near the long-term average of about 55 per cent.
Canada averaged about four months of supply in December, nearly a full month below the long-term average, CREA states.
Prices dropped across all markets — though Calgary, Regina, Saskatoon and St. John's prices posted the smallest decreases from their peaks earlier in 2022.
CREA further noted Vancouver and Toronto weigh heavily on the data, particularly prices.
Excluding those two cities, the average price of a home in Canada at the end of December would be $118,000 lower at $508,318, it noted.
Private lenders rein in real estate borrowers
As financial pressures intensify, real estate industry professionals are keeping a wary eye on debt-burdened homeowners – particularly those who rely on cash from private lenders.
The credit that flowed so easily from private and alternative lenders when the Canadian real estate market was climbing is scarce, expensive and sometimes unobtainable when property values fall.
Mark Morris, Toronto-based real estate lawyer with LegalClosing.ca has a growing sense of foreboding as more problem files land on his desk. The steep climb in interest rates combined with a slide in house prices may be a major source of instability in the real estate market in the Greater Toronto Area and beyond, Mr. Morris says.
"The stars are aligned for a bloodletting," he says.
Warnings from within the industry follow seven interest rate hikes by the Bank of Canada last year that took the benchmark rate to 4.25 per cent from 0.25 per cent. Low interest rates during the pandemic spurred many potential buyers to jump into bidding wars that sent prices soaring, but the central bank's increases extinguished the market euphoria in 2022.
Mr. Morris says most homeowners have so far been able to cope with higher monthly expenses, but the duration of the increased rates is taking a toll. Some of those who borrowed heavily against the equity in their homes are struggling to make ongoing payments.
More inventory will hit the market, he believes, and he's already seeing more homes listed under power of sale as lenders foreclose.
"People are hurting," he says. "The truth is, it's going to get worse."
Mr. Morris sees the darkest storm clouds brewing in outlying communities where real estate prices spiked during the pandemic. Many of those areas are now facing the steepest declines in average price, and debt-laden homeowners are running into trouble.
"They just grabbed on to whatever they could get. They are in a world of hurt," Mr. Morris says of those who bought near the peak.
Benjamin Tal, deputy chief economist at CIBC World Markets, believes homeowners in Canada have been handling the burden of rising interest rates well so far. But the number of distressed sellers is likely to increase in 2023, he cautions.
"I think you will see situations in which people are tested."
So far, the 30-day delinquency rate on sub-prime mortgages – a good leading indicator of trouble ahead – has remained well-behaved, he says, but the data points to early signs of stress.
That stress will intensify, Mr. Tal predicts.
Homeowners who borrowed from alternative lenders are more likely to come under pressure, he adds. Alternative lenders account for about 8 to 10 per cent of the mortgage market in Canada, according to Mr. Tal. That figure includes mortgage investment corporations, private consortiums and so-called mom and pop investors.
Typically borrowers resort to alternative sources when they aren't able to qualify for a mortgage with one of the traditional "A" lenders. The "B" lenders charge higher rates and fees to offset the risk.
While Mr. Tal expects an upward trend in delinquencies, he stresses that the magnitude will be nothing like the meltdown in the U.S. sub-prime segment that led to the 2008 global financial crisis.
"I suggest it's not significant enough to derail the market," he says.
Mr. Tal says some borrowers on the fringes will face significant hardship at the micro level, but housing in Canada remains stable at the macro level.
"This is not freefall. This is not a meltdown."
Amongst the homeowners seeking advice from Mr. Morris, those who purchased in 2021 or early 2022 in areas of Ontario such as Barrie, Brampton, Caledon and Stouffville are feeling the greatest pressure.
Many who bought with a typical 20-per-cent down payment and a mortgage for the other 80 per cent have seen the value of their property slide more than 30 per cent, which puts the mortgage underwater Mr. Morris points out.
He has especially deep concern for people who took out a second mortgage from a private lender at a high rate of interest and are now finding that they are not able to renew.
Homeowners sometimes take out a second mortgage in order to consolidate debts with higher interest rates, to finance a renovation, or to invest in a second property. Typically such loans have relatively short terms of six months or one year.
Today, borrowers must meet tougher standards set by lenders who are aiming to limit their own exposure, Mr. Morris says.
"Now, if they want to renew, they can't. Even if they can, the rates are atrocious," he says, citing a recent example of 13 per cent interest plus another 2 per cent in fees.
Lenders are calling loans in tertiary markets because house prices have fallen more than 30 per cent in some cases and they are unwilling to renew for another term.
"There is no replacement for that money – that was already money of last resort," Mr. Morris says.
There's also less credit to go around after "mom and pop" lenders disappeared from the market all together, he says.
Mr. Morris points to the example of a client in a location he calls "Boonieville". The homeowner owes $300,000 on a second mortgage with private lenders. Now, at the end of the one-year term, the lender is calling the money, and the house has fallen in value from about $900,000 in April to $700,000 today.
Mr. Morris acknowledged the lenders can force a sale if the homeowner doesn't pay, but they would not be able to recoup the amount they are owed after the first mortgage is paid.
"Your only hope is that values go up," Mr. Morris argued in successfully negotiating on behalf of the owner for more time.
The lawyer is taking several calls a day from homeowners facing similar scenarios.
Another snag at the moment is that so many sellers decided to lease their house or condo unit when it failed to sell, the rental market is becoming saturated.
"That out is collapsing too," he says.
Andre Kutyan, broker with Harvey Kalles Real Estate Ltd., says prices in the Toronto market have held up better than those in rural and small-town areas, but some homeowners are crippled by the large amounts they owe to private lenders.
Lenders prefer not to foreclose, but they will after too many missed payments.
"There comes a point where a lender says 'enough is enough.'"
Meanwhile, if borrowers stop making payments, the interest continues to accumulate and penalties tend to be steep.
"Sometimes they don't see the money coming out of their bank account and they don't grasp that the interest meter is still running," Mr. Kutyan says.
In Toronto, the mezzanine financing segment is often providing loans to small builders and flippers, but those investors who pool their capital and lend to them are becoming far tighter with their money.
"In the past they would ask very little in the way of questions – they would lend the money."
Those builders often need a short-term loan while they wait for the house to sell after pouring money into construction.
If the newly completed house doesn't sell quickly, the builder may have to cut the price drastically.
"I've seen guys get burned like this," Mr. Kutyan says. "Nine times out of 10 they have to reduce. It kills their profit margins."
Mr. Kutyan says the potential for real estate prices to plummet has sent some private lenders fleeing to other asset classes.
"They have no idea where this is going – that's the fear."
Samantha Brookes, chief executive of Mortgages of Canada, says her clients are finding alternative lenders have become far more stringent.
Ms. Brookes points to the example of one elderly Ontario homeowner who borrowed against the equity in the property with a private lender.
The loan is up for renewal and the elderly owner faces exorbitant fees. Ms. Brookes says the senior faces losing the house because she doesn't have the ability to repay the loan.
"There's no equity left," Ms. Brookes says. "It's getting very, very tricky."
Mr. Morris believes the market will regain strength in the long term. Meanwhile, he has tremendous sympathy for those caught up in the abrupt shift.
"We're all taking our medicine for irrational exuberance," he says. "We should be very, very sympathetic."