Cineplex takeover makes sense as pressure from streamers mounts – Financial Post
Cineplex Inc. has agreed to be bought by British theatre chain Cineworld in a $2.8-billion deal that, if approved, would create the largest cinema empire in North America, the company announced on Monday.
Cineplex is the dominant theatre banner in Canada, with a 75 per cent share of the box office. But at 1,700 screens, it's a relatively minor player compared to a giant like Cineworld. In an industry in which streaming services are weaning studios off their dependence on cinemas, joining a giant could be the right move for Cineplex, analysts suggested Monday.
The Cineworld Group plc offer, which values Cineplex at $34 a share, would boost Cineworld's screen count to more than 8,900 screens in North America, surpassing AMC and making it the largest cinema circuit on the continent, Cineworld chief executive Moshe Greidinger told investors on a conference call.
Cinemas have been struggling to hold on to their right to screen films exclusively for several months before they're shown on other platforms. With studios such as Disney running their own streaming services, the pressure to shrink the theatrical window will grow, said Sam La Bell, head of research at Veritas Investment Research.
"You want to have enough bargaining power with the studios so you can have sway," he said. "The bigger you are, the more bargaining power you have."
The deal needs to clear several hurdles before it is approved, including a seven-week period during which Cineplex can solicit competing offers. But analysts didn't have high expectations for the go-shop phase.
"We believe that this transaction is most likely the end game," CIBC analyst Robert Bek wrote in a research note. "There is low probability that a white knight will step in with a competing bid, however this scenario is not off the table."
The deal also needs regulatory approval in Canada, two-thirds approval from Cineplex shareholders, and approval from a simple majority of Cineworld shareholders. Cineworld says it already has assurances from its largest shareholder, which owns a 28 per cent stake.
We don't see any deal threats to the deal, just some baggage to drag across the line

Robert Bek, analyst, CIBC
"While current market share of Canadian box office at 75-per-cent-plus may lead to anti-trust scrutiny from the regulatory body, we don't see any deal threats to the deal, just some baggage to drag across the line," Bek wrote.
If the deal goes through, Greidinger said he will roll out Cineworld's Unlimited subscription plan in Canada, allowing moviegoers to watch as many films as they want for a monthly fee.
"The success of Unlimited is really indisputable," Greidinger said.
After closing at about $24 on Friday, Cineplex shares soared following the acquisition announcement Monday, closing at $33.96 — just below Cineworld's offer. The $2.8 billion transaction value includes the assumption of net debt, Cineplex said.
"Given Cineplex's recent share price underperformance, valuation and high-quality asset mix … we are not entirely surprised," RBC analyst Drew McReynolds wrote about the deal.
Amid turbulence in the business, Cineplex has taken strides to diversify itself, entering the restaurant sector with its Rec Room chain of pub-arcade hybrids. It also runs the Playdium arcade chain and an arcade-equipment rental business. On the movie side, Cineplex has added a slate of premium screening options — VIP theatres, enhanced viewing experiences such as UltraAVX and 4D — to distinguish itself from the experience of watching at home, allowing the company to extract more revenue from a shrinking audience base, La Bell said.
While Greidinger spoke positively about Cineplex's non-theatre businesses on Monday, analysts questioned how long they'd last after the entirely debt-financed deal.
"Asset sales are probably in the mix," Le Bell said, suggesting that Cineworld will be motivated to pay down debt and might not be interested in staying in the restaurant business. Greidinger, however, noted that Cineplex's arcade supplier sends equipment to other theatres in the Cineworld network.
He said Cineworld is expecting to realize US$130 million in cost savings after the purchase.
"Consolidation is a part of the life today," Greidinger said, adding that the number of screens in his empire "is not what counts." What counts, he said, is "cash flow and the profit."
Theatres are ultimately competing for attention, said Kaan Yigit, president and research director at Solutions Research Group Consultants Inc. That means they're not just up against streaming services.
"So if you want to compete for attention with that scale/size, you either have to be a narrow specialist or of a certain size yourself," Yigit said in an email.
Proposed Sugary Drink Tax "Regressive," says Opposition Finance Critic – VOCM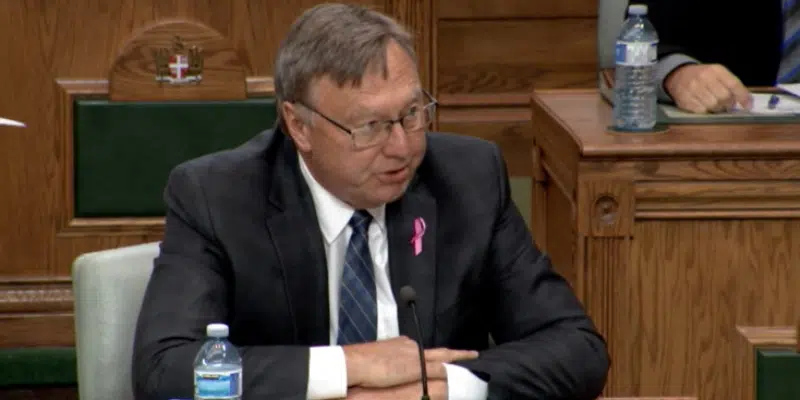 The provincial government's tax on sugary drinks comes into effect next September, and the minister responsible is pointing to data suggesting that the tax will work in changing people's habits.
Siobhan Coady points to a study that was done by a British medical journal called The BMJ. She says the study, which focuses on a similar tax in the UK, found that overall sales of soft drinks did not change, nor did share prices and domestic turnover. But what did change was the sugar purchased in those drinks, which Coady says decreased by almost 10 per cent.
PC MHA Tony Wakeham asserts that such taxes do nothing to affect health outcomes, and counters that the study Cody references is completely different from what's being proposed in this province.
In the UK, he says they were taxing producers to lower the amount of sugar in their products, and not taxing those using the product.
Wakeham says the proposed tax is negative and regressive. He says if Premier Andrew Furey is looking to modify behaviours to create healthy lifestyle changes, it should be based on positive things, not a negative tax.
Sleep Country Canada buys controlling stake in Hush Blankets – CBC.ca
Sleep Country Canada Holdings Inc. has signed a deal to buy Hush Blankets, a direct-to-consumer seller of weighted blankets, pillows, sheets and bed-in-a-box mattresses.
Under the deal, Sleep Country will acquire a 52 per cent stake in Hush for $25 million.
The company has also agreed to buy the other 48 per cent in annual 16 percentage point stake increments starting March 31, 2023, at a price based on the business's financial performance.
Hush was founded in 2017 by Lior Ohayon and Aaron Spivak and launched a weighted blanket in Canada in 2018.
Sleep Country says Hush will continue to operate as an independent business led by Ohayon and Spivak and a board including senior management from Sleep Country and Hush.
These countries are vaccinating children against COVID-19 – CTV News
Pfizer Inc and BioNTech SE have asked U.S. regulators to authorize their COVID-19 vaccine for emergency use in children aged 5-11, with an expert panel to the Food and Drug Administration scheduled to meet later this month to review data.
But with many parts of the world still awaiting doses for more vulnerable people, the World Health Organization has urged countries and companies that control the global supply of the vaccines to prioritize supply to COVAX.
The following is a list of some countries that have approved or are considering vaccinating children:
EU COUNTRIES
In June, Denmark said it would offer COVID-19 shots to children aged 12-15 to boost its overall immunity against the virus.
France has started vaccinating those from 12 years upwards, provided they have parental consent.
Germany in August agreed to make vaccination available to all children aged 12-17.
Austria has started vaccinating children aged 12-15.
Estonia could start vaccinating teenagers by the autumn, public broadcaster ERR reported, citing the head of the government's COVID-19 council.
Hungary started vaccinating 16 to 18-year-olds in mid-May, according to Xinhua news agency.
Italy on May 31 approved extending the use of Pfizer's vaccine to 12-15 year olds.
Lithuania's prime minister said the country could start vaccinating children from age 12 in June, news site Delfi reported.
Spain begun vaccinating children between 12 and 17 years old around two weeks before the academic year in September, the health minister said.
Swedish PM says children aged 12-15 will be offered COVID vaccine later this autumn.
Greece in July said children aged 12-15 could be vaccinated against COVID-19 with Pfizer/BioNTech and Moderna shots.
Finland's capital Helsinki in June said it will begin giving COVID-19 vaccines to children aged 12 to 15 who are at risk of contracting a severe coronavirus infection.
EUROPE (NON-EU)
Britain's top medical advisers in September recommended that 12 to 15-year-olds receive a first dose of a COVID-19 vaccine.
Switzerland approved on June 4 vaccinating 12 to 15-year-olds with Pfizer's shot, while Moderna's shot was approved in August for the age group.
In September, Norway started to offer one dose of Pfizer and BioNTech COVID-19 vaccine to children aged 12 to 15
San Marino has opened vaccinations for children aged 12-15, reported San Marino RTV, citing its Institute for Social Security.
MIDDLE EAST
In August, Israel on Sunday began offering a COVID-19 booster to children as young as 12.
The United Arab Emirates said in August rolled out China's Sinopharm COVID-19 vaccine to children aged 3-17.
ASIA-PACIFIC
Indonesia on June 28 recommended China's Sinovac vaccine for children aged 12-17.
An advisory committee to the Indian regulator recommended emergency use of Bharat Biotech's COVID-19 shot in the 2 to 18 age-group. The regulator's nod is awaited.
New Zealand's medicines regulator has provisionally approved use of Pfizer's vaccine for 12-15 year olds, Prime Minister Jacinda Ardern said on June 21.
Australia said on Sept. 12 it will expand its COVID-19 vaccination drive to include around one million children aged 12-15.
China on June 5 approved emergency use of Sinovac's vaccine for those between three and 17.
Hong Kong said on June 3 it would open its vaccine scheme to children over the age of 12.
Singapore opened up its vaccination program to adolescents aged 12-18 from June 1.
Japan on May 28 approved the use of Pfizer's vaccine for those aged 12 and above.
The Philippines on May 26 decided to allow the Pfizer-BioNTech's vaccine for emergency use in children aged 12-15.
Jordan in July begun vaccinating children aged 12 years and older against COVID-19.
AMERICAS
The COVID-19 vaccine by Pfizer-BioNTech will be the only one used in Mexico for at-risk children aged 12-17.
Brazil on June 11 approved use of Pfizer's vaccine for children over 12.
Chile has approved use of Pfizer's vaccine for 12 to 16-year-olds.
Pfizer and BioNTech have asked U.S. regulators to authorize emergency use of their COVID-19 vaccine for children ages 5 to 11. An advisory committee to the FDA will meet later this month to review the data.
Canada in early May approved use of Pfizer's vaccine for use in children aged 12-15. The country has fully vaccinated more that 80% of its eligible population ages 12 and over.
Cuba's vaccination campaign includes children as young as two.
AFRICA
South Africa will start vaccinating children between the ages of 12 and 17 next week using the Pfizer vaccine