Cities How real estate is factoring in extreme weather events The focus on financial risk is – JLL Australia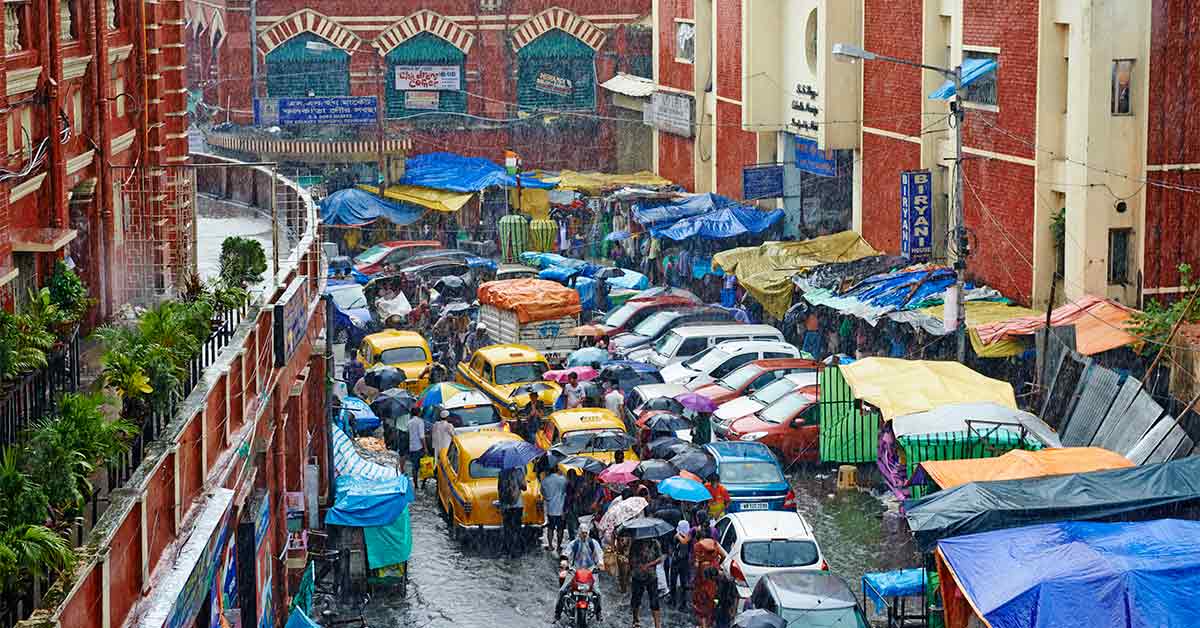 While accurately valuing real estate in affected areas is complex, the financial impact of climate change is starting to show. In the U.S., real estate exposed to rising sea-levels sells at a 7 percent discount to similar-but-better-protected properties, according to a 2018 study from Pennsylvania State University and the University of Colorado at Boulder.
And the First Street Foundation's FloodFactor tool showed in 2018 that homes in eight states along the U.S. eastern seaboard have lost a total of US$14.1 billion in value because of sea-level-rise flooding since 2005.
Being prepared
The response of local and national governments will be a crucial factor in determining the financial impact of climate change.
Damage from flooding, storms and rising temperatures is forecast to cost UK city Glasgow around £400 million (US$553 million) a year and make the Scottish city as warm as London by 2050, according to the coalition Climate Ready Clyde.
Some cities are at higher risk than others, according to JLL's 2020 Global Sustainability Report, and action is being taken for the long-term. Singapore has committed S$100 billion (US$73 billion dollars) over 100 years to prepare the nation for worst-case flood levels, while the city of Miami has recently appointed its first chief heat officer as the U.S. Army Corps of Engineers proposes a seawall to protect it from storm surges.
Although such moves are good news for investors, they only mark the start of what needs to be done at a city level.
"Investors need to know that the infrastructure surrounding their assets is resilient," says Jeremy Kelly, director, global research at JLL. "Continued investment by cities is therefore vital to address what has become a costly consequence of global warming. Cities need to show the real estate industry that they are organized and ready for extreme weather events."
But it's currently the most climate-progressive investors who are taking extreme weather and climate risk most seriously, Mabardi says.
With the Task Force on Climate-related Financial Disclosures, other regulatory mandates, and momentum building around this critical topic, more and more investors and industry players are likely to swiftly follow suit, she concludes.
TransLink Launches For-Profit Real Estate Development Program – Storeys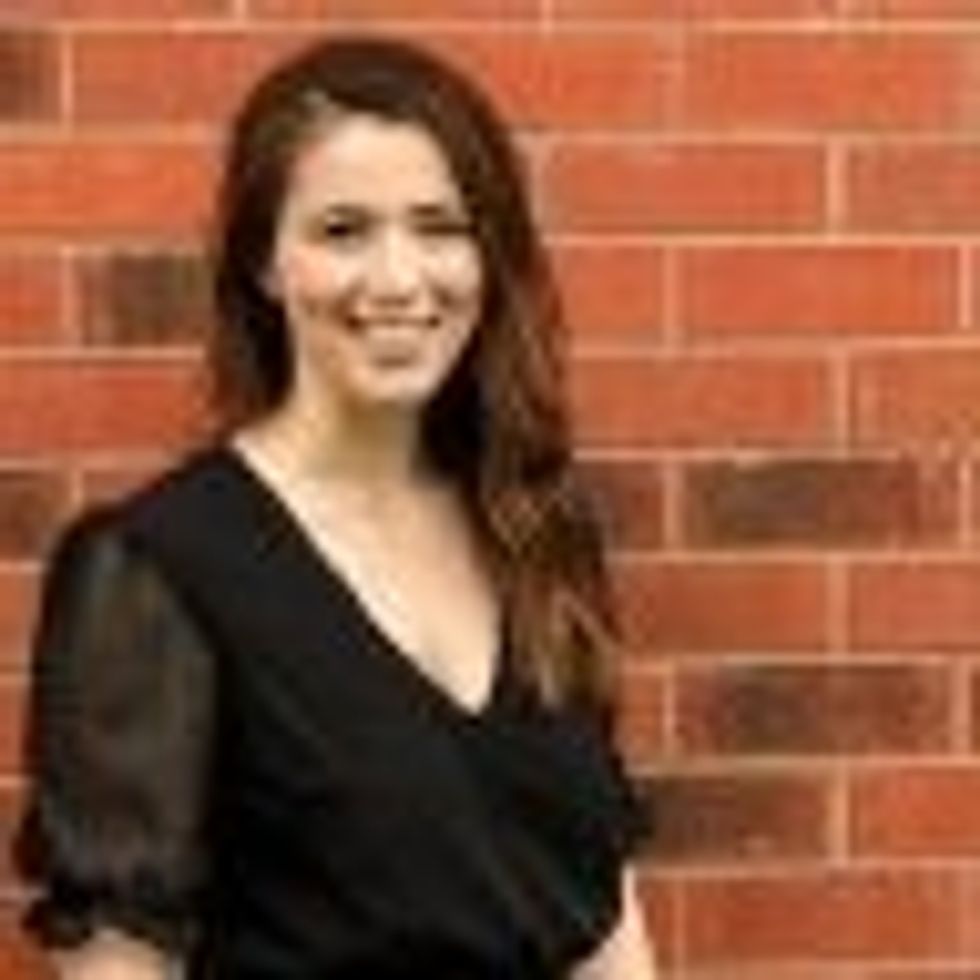 Written By
Laura Hanrahan
Vancouver's public transit authority, TransLink, is launching a for-profit real estate development program as a new means to generate revenue.
The program, announced on Thursday, will develop new residential, commercial, and mixed-use projects, largely near public transit. The announcement comes as public transit providers all across the country continue to experience a reduction in ridership that was first onset at the beginning of the pandemic.
"While we continue to bring riders back to the system after a very difficult two years, this initiative is a creative way to generate funding for essential Metro Vancouver transit services," said TransLink CEO Kevin Quinn. "We will still need to identify more long-term funding solutions, but this program will improve people's access to transit, create more transit-oriented communities and generate new long-term revenue to help us improve and expand our system."
But the idea of real estate development isn't entirely new for Translink, having been discussed as a possibility even before the pandemic.
"The need for this program has certainly been accelerated by our efforts to find long-term solutions to fund transit in Metro Vancouver," a TransLink spokesperson told STOREYS. "We need solutions to create more sustainable revenue sources now more than ever. However, the concept has been discussed from time to time, starting prior to the pandemic, as we learn from the experience of other transportation agencies.
"The TransLink Board initially created a committee to consider a possible development program in June 2020. The recently finalized 2022 Investment Plan includes the advancement of this program and we're excited for this important work to move forward, in order to develop a new long-term revenue source and to increase access to public transit."
The development arm will also help to address the Province's goal of boosting housing supply and creating more transit-oriented communities, a release from TransLink states.
TransLink plans to emulate cities around the world where transit authorities have seen success with real estate development programs such as Hong Kong, London and Paris. In Hong Kong, the MTR rail transit system operates on a "rail plus property" model, according to a McKinsey & Company report, where when laying down new rail lines, the MTR is granted development rights near stations and along the route. With real estate located near transit being highly desirable, the model have proven quite profitable. The MTR also operates a successful property rental and management businesses that has brought in billions of dollars in revenue.
Although specific developments are still yet to be determined, TransLink told STOREYS that the "identification of potential sites is underway." The agency notes that any potential development projects would undergo comprehensive assessment and analysis on how it will "enhance transit access, build long-term ridership, and support the Regional Growth Strategy," and that projects will be accomplished through partnerships with both the private and public sectors.
Laura has covered real estate in Toronto, New York City, Miami, and Los Angeles. Before coming to STOREYS as a staff writer, she worked as the Toronto Urbanized Editor for Daily Hive.
BC real estate: 40% of Cullen Commission focuses on sector – Richmond News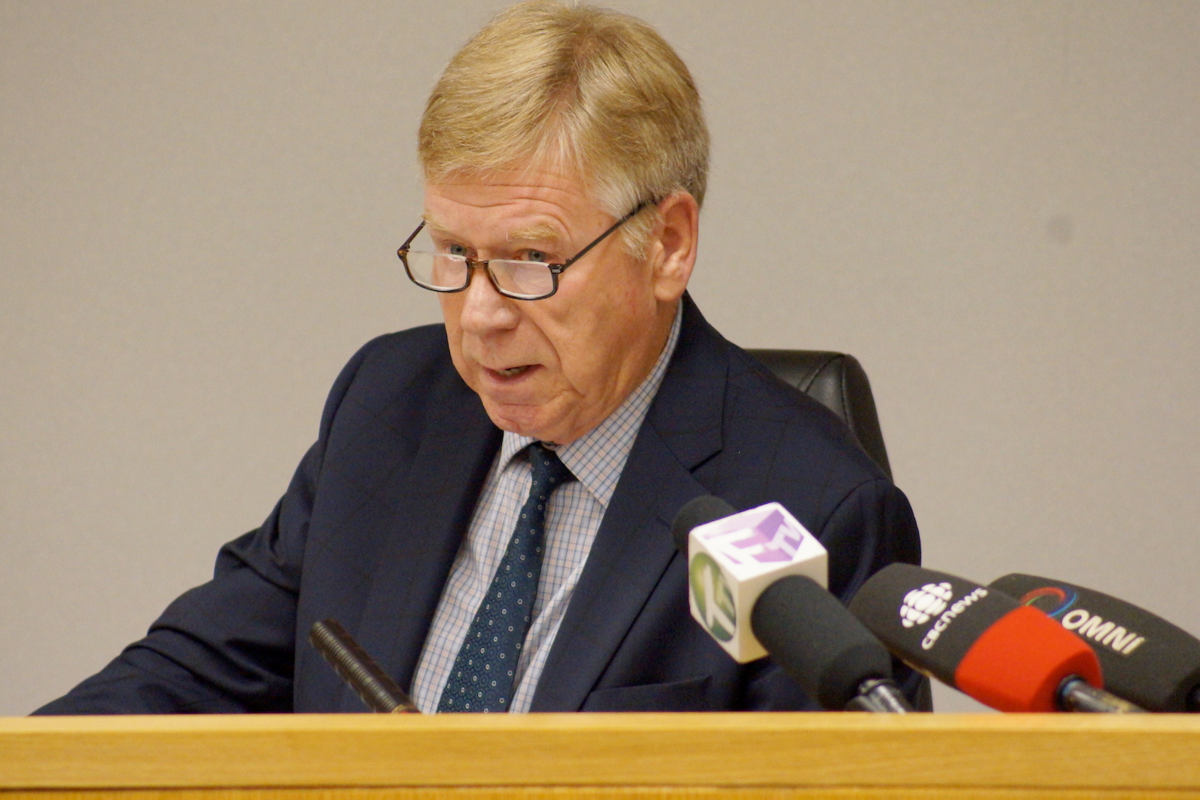 Despite being unable to determine the exact impact money laundering has on home prices, the real estate sector is of top concern to the Commission of Inquiry into Money Laundering in B.C.
Of the 101 recommendations Commissioner Austin Cullen made in his June 15 final report, 40 are directly related to real estate, and several others are ancillary, such as proposals to strengthen anti-money laundering (AML) policies within financial institutions and the asset forfeiture legal regime, as well as greater controls on notaries and lawyers, who process transactions.
Despite the apparent problems in the industry, Cullen poured cold water on prior attempts to peg a precise price increase on homes due to money laundering.
While his executive summary states, "money laundering is not the cause of housing unaffordability," he clarifies within the report that he examined whether it is "the" cause or "a main" cause — as it may be perceived publicly. Cullen found no such proof but nevertheless concluded the real estate sector is vulnerable.
Cullen said the reasons for increases in housing costs "are many, and they are complicated." He cites housing supply and demand and interest rates as more proven factors.
Cullen examined the 2019 expert panel report of professors Maureen Maloney, Tsur Somerville, and Brigitte Unger titled Combatting Money Laundering in BC Real Estate, which did prescribe a figure for money laundering in real estate — about a 3.7% to 7.5% increase in prices. But Cullen noted that the estimate came with caveats and uncertainties. The model the panel used was "an exercise in speculation and, ultimately, guesswork," said Cullen.
Cullen took time to separate what he perceives as a common mistake in the public discourse — that foreign investment and money laundering go hand in hand.
Cullen relied on the Canada Mortgage Housing Corporation's conclusion foreign investment was not a significant driver of real estate prices in Vancouver, based on home ownership data from 2010-2016.
He noted, however, that defining foreign investment can be difficult and "witnesses disagreed about whether foreign investment plays a significant role in Vancouver's housing prices."
Simon Fraser University professor Joshua Gordon and University of B.C. professor emeritus David Ley testified how foreign capital can explain the decoupling of local incomes to home prices in B.C. However, such capital may not show up as direct foreign investment in home ownership data; instead, it is foreign money transferred into homes owned by newly established residents or via beneficial ownership structures that can obscure the real picture.
"It became clear as the evidence developed before me that there is disagreement in the academic community about what should be considered 'foreign ownership.' Is it limited to beneficial ownership by persons or entities based or resident outside Canada? Or does it extend to purchases made largely with funds earned outside of Canada?" asked Cullen, to which he replied to his questions that "resolving these complex issues is somewhat outside the ambit of my mandate."
Cullen noted Gordon's position that it is difficult to determine the origins of foreign capital and, with respect to China, the money being transferred is often escaping capital export controls set by the Chinese government.
He dispelled the notion that foreign investment, particularly from China, is money laundering. And Cullen expressed concern that, in his view, public discourse had reached such a conclusion.
Cullen noted racist stereotyping of investments in real estate originating from China, as University of B.C. professor Henry Yu testified to, must be weeded out from "legitimate policy questions relating to foreign ownership of real estate in the province."
Cullen concluded that he could make no conclusive finding on money laundering or foreign investment, however defined, is a "primary cause" of home price increases in B.C. and steps to address money laundering should not be viewed as a "panacea for housing unaffordability."
Ultimately, more study is required on the matter, concluded Cullen.
Ron Usher, general counsel for the Society of Notaries Public, said the conclusions may frustrate some members of the public, however they are not surprising given it is difficult to track money laundering.
"I think people were understandably very interested in that. But I think it's appropriate for him to say, 'We just don't have information.' Well, of course, we don't because, you know, people don't tick a box on a form saying, 'I got this money from money laundering or a predicate crime,'" said Usher, who followed the daily testimony over two years as an intervenor.
Recommendations run deep into real estate sector
Despite not finding answers to such a significant question in the public discourse over the past 10 years, Cullen lays bare 40 recommendations for the real estate industry, now regulated by the 2021-established B.C. Financial Services Authority (BCFSA).
His recommendations suggest that real estate licensees are largely uneducated on AML measures and that both managing brokers and sub-brokers require education "focusing on the detection and reporting of fraud and money laundering in the industry."
Cullen also recommends the BCFSA, a government regulator, put in place measures for better data collection and that it implores real estate licensees and notaries to record source of funds information should the Financial Transactions and Reports Analysis Centre of Canada (FINTRAC) not do so on a federal level. He also wants BCFSA to mandate AML programs at each brokerage as a licensing condition.
Seventeen recommendations directly relate to mortgage brokers, who are overseen by the Registrar of Mortgage Brokers within the BCFSA.
Cullen wants brokers to have extended criminal record checks and more clearly defined responsibilities, including new reporting mandates under the Proceeds of Crime (Money Laundering) and Terrorist Financing Act.
Cullen also recommends all legal owners of mortgage charges are reported and that this information be available through the public land titles registry of the Land Title and Survey Authority. Presently, one is unable to conclusively determine, from flings, all of the owners of a registered mortgage charge.
Cullen is also calling for greater penalties and repayment of profits from proven unscrupulous brokers.
As for real estate licensees, Cullen has recommended employees of developers be brought within the licensing scheme. Today, many developer representatives effectively sell homes ("pre-sale" units) without any regulatory oversight.
Cullen also identified some legal matters to resolve, such as how courts cannot refuse to enforce debts made with funds of suspicious origin. As such, he recommends a source of funds declaration in foreclosure proceedings, at the judge's discretion. This recommendation stems from Cullen's examination of numerous foreclosure filings by alleged money launderer and casino cash provider Paul Jin.
Meanwhile, sunshine policies are a prominent set of recommendation for Cullen, namely by populating the B.C.'s Land Owner Transparency Registry with historic data within three years. He also recommends the Land Title and Survey Authority have a clear and enduring AML mandate, including the ability to "more readily" share data with other agencies.
Finally, with all such measures, Cullen recommends the Ministry of Finance analyze how such changes may impact housing prices.
Cullen thirsty for more data
Cullen emphasizes in his report the need for a beneficial ownership registry for both real estate and corporations, with the latter requiring a pan-Canadian approach. Contrary to some witnesses he heard from, such as journalists and Transparency International Canada, Cullen says a small search fee ($5) for beneficial ownership land titles is acceptable if government deems it so for operational purposes. However, Cullen suggests no such fees exist for a beneficial ownership registry of corporations. No fees should apply to law enforcement and regulators, noted Cullen.
With respect to data, Usher said tools such as land title registries, which are "secure and reliable," are increasingly being used by government agencies. He said Canada Revenue Agency could more easily track land purchases these days to weed out tax evasion and money laundering.
"It's easy to come up with lots of rules," said Usher.
"What we really need is a formal process of a notice of acquisition of real estate for CRA and a notice of disposition of real estate for CRA for every transaction.
"We need to get the right information from the right people at the right time," said Usher.
This Toronto real estate company just made three mega sales for staggering amounts – blogTO
We've known for some time now that housing prices in Toronto are – forgive the pun – through the roof.
And even with word on the street suggesting the market is potentially cooling off, some properties in Toronto are still selling for whopping amounts.
Take, for example, the case of luxury real estate company Jordan Grosman Group. The realty firm specializes in buying and selling luxury real estate in Forest Hill, Yorkville and Cedarvale. Led by experts in the business, Jordan Grosman and Dorian Rodrigues, they've managed to make some mega sales this year.
Here's a look at some of the properties and what they went for:
3 Clarendon Crescent
This majestic 1906 Georgian manor comes hidden away within a private gated crescent, complete with a semi-circular driveway. It sits on a 0.38-acre park – a pretty unique green area for a spot right in the middle of the city.
Inside, the amenities are extensive: three fireplaces, a butler's pantry, stainless steel appliances, heated floors and marble countertops. The main floor reception rooms lead to a large, covered veranda, making it perfect for entertaining.
And last, but not least, all of this is in such a great location, close to world-class schools, a block to Scaramouche restaurant, and a walk away to Yonge and St Clair and the subway stations.
Sold for: $11,900,000. Which is hardly surprising, all things considered.
143 Dunvegan Road
The crowning jewel for Jordan Grosman Group is the sale of this luxury, ultra-modern property, located on one of the most prestigious streets in Forest Hill.
No detail is spared with this property. It encompasses 10,000 square feet of living space, and features five bedrooms, seven bathrooms, a designer finished, art-deco inspired oak hardwood staircase with glass railing and an open-concept living, dining and kitchen area.
The kitchen is any chef's dream come true, with high-end finishes, solid-oak flooring, a remarkable Caesarstone island, Gaggenau dishwashers, wine fridge and pantries.
And you can't miss the glass sliding door that walks out into a patio with a barbecue, dining and living area – complete with a custom wood-burning fireplace.
Its primary bedroom is a meticulously designed retreat. There's a whole lot to love about the walk-in wardrobes, built-in makeup counter, heated flooring, large windows… and an ensuite bathroom with a luxurious free-standing tub.
A fitness space, powder room, spa room and recreation room complete the perks of living in this luxurious residence. And, for nature lovers, the private backyard features stunning landscaping, custom cabanas, and an inground pool with hot tub.
Sold for: Want to venture a guess? Well, this truly top-of-the-line property went for $13,600,000.
Konzulat Towns
Finally, you might want to feast your eyes on these luxury townhomes located in Forest Hill.
There are four units in all, with each comprising four bedrooms, four- and-a-half bathrooms, high ceilings, open-floor layouts and top-of-the-line appliances.
But that's not all. You can also expect some truly luxe elements such as a private elevator, two heated parking spots, heated floors, a private rear yard, and classic exterior designs by architect Richard Wengle.
Everything – from the hardwood flooring to the stone countertops – oozes luxury and a chic modern feel. And being located in the family-friendly Forest Hill neighbourhood means that these townhomes are right in the heart of Toronto, next to stores, cafes and prestigious schools.
Sold for: Over $4 million. The best part though? Two of the units are still on the market! You might want to hurry if you have an eye on them.
Also, it's worth keeping these numbers in mind the next time someone talks about the Toronto property market cooling down!