Cities How real estate is factoring in extreme weather events The focus on financial risk is – JLL Australia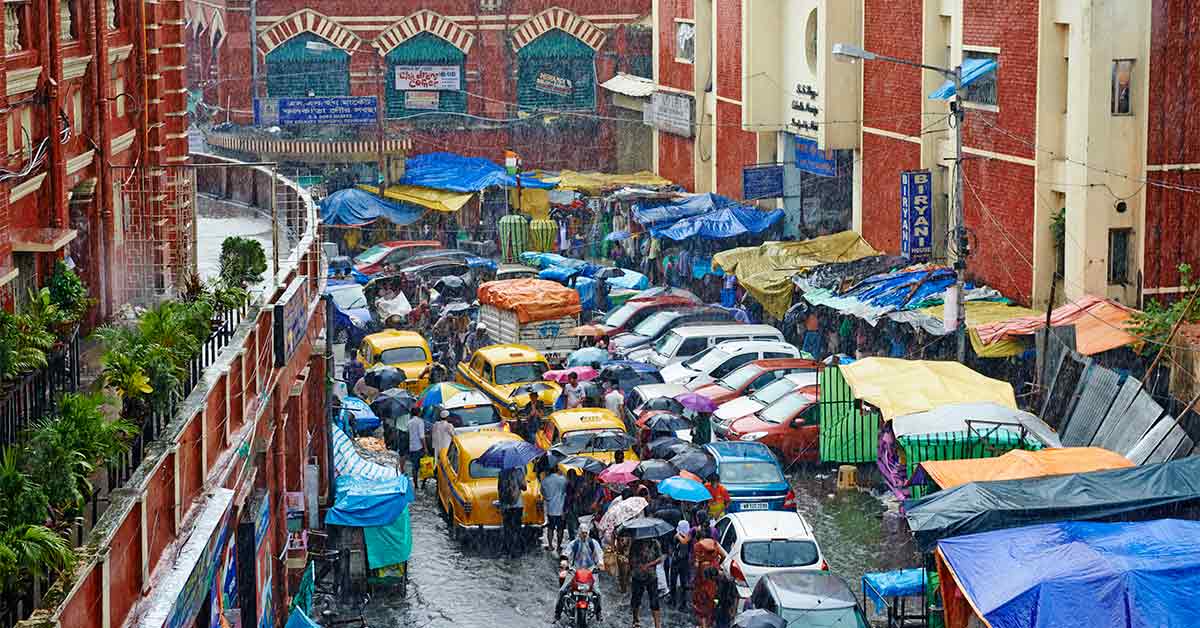 While accurately valuing real estate in affected areas is complex, the financial impact of climate change is starting to show. In the U.S., real estate exposed to rising sea-levels sells at a 7 percent discount to similar-but-better-protected properties, according to a 2018 study from Pennsylvania State University and the University of Colorado at Boulder.
And the First Street Foundation's FloodFactor tool showed in 2018 that homes in eight states along the U.S. eastern seaboard have lost a total of US$14.1 billion in value because of sea-level-rise flooding since 2005.
Being prepared
The response of local and national governments will be a crucial factor in determining the financial impact of climate change.
Damage from flooding, storms and rising temperatures is forecast to cost UK city Glasgow around £400 million (US$553 million) a year and make the Scottish city as warm as London by 2050, according to the coalition Climate Ready Clyde.
Some cities are at higher risk than others, according to JLL's 2020 Global Sustainability Report, and action is being taken for the long-term. Singapore has committed S$100 billion (US$73 billion dollars) over 100 years to prepare the nation for worst-case flood levels, while the city of Miami has recently appointed its first chief heat officer as the U.S. Army Corps of Engineers proposes a seawall to protect it from storm surges.
Although such moves are good news for investors, they only mark the start of what needs to be done at a city level.
"Investors need to know that the infrastructure surrounding their assets is resilient," says Jeremy Kelly, director, global research at JLL. "Continued investment by cities is therefore vital to address what has become a costly consequence of global warming. Cities need to show the real estate industry that they are organized and ready for extreme weather events."
But it's currently the most climate-progressive investors who are taking extreme weather and climate risk most seriously, Mabardi says.
With the Task Force on Climate-related Financial Disclosures, other regulatory mandates, and momentum building around this critical topic, more and more investors and industry players are likely to swiftly follow suit, she concludes.
Senior Living Must Adapt as Demographics Transform Real Estate – Senior Housing News
Forest Gate buys Niagara Falls shopping centre | RENX – Real Estate News EXchange
Forest Gate Financial Corp. has acquired a Niagara Falls shopping centre as the newly formed investment firm begins building a portfolio and executing on its strategy to acquire a diverse range of properties.
The Mount Carmel Centre was purchased from a private investment group for $37 million. The 30-acre site at 3930 Montrose Rd. is occupied by a shopping centre with tenants that include Food Basics, The Sleep Factory, Tim Hortons, Swiss Chalet and Harvey's, among several other retailers and food, beverage and service providers.
"We really believe in the Niagara Falls market and think this is an excellent opportunity for us," Forest Gate chief executive officer and managing partner Dan Marinovic told RENX. "We like the site because it's a very large property that we feel we can add value to."
Forest Gate will manage the property, which is in close proximity to a residential neighbourhood and Mount Carmel Park. Niagara Falls has natural attractions, a strong tourism industry and a manufacturing base.
The city will benefit from improved GO Transit service, which Marinovic believes will make it an attractive location for people looking to work remotely while seeking a more affordable and relaxed lifestyle than can be found in larger markets.
Forest Gate seeks variety of asset classes
While there are no immediate plans for redevelopment, the Mount Carmel Centre site is large enough to accommodate future multifamily and mixed-use development.
Forest Gate is establishing a stand-alone purpose-built rental apartment vertical and Marinovic said it has close to 500 units under management or in its acquisition pipeline.
The company is looking to add at least 1,000 units annually over the next several years. It's targeting value-add opportunities in Southern Ontario communities like Niagara Falls where there's access to public transit and pleasant environments for living and working from home.
Forest Gate is also seeking income-producing industrial and retail properties, as well as development and redevelopment opportunities.
The Vaughan-headquartered boutique real estate private equity, private debt and advisory investment firm was launched in March by Marinovic and partner and chief financial officer Frank DelZotto to deliver premium risk-adjusted returns on its own and in partnerships with developers, builders, investors and capital providers.
Forest Gate can be nimble in making acquisitions and Marinovic is excited by the momentum the company has achieved in its first six months.
"We're big believers in the Canadian real estate landscape, especially as things start to normalize and we get immigration back to pre-pandemic levels," said Marinovic. "We're looking at very significant growth over the next 12 months."
The Forest Gate team
Marinovic was most recently chief development officer of Dream Unlimited, where his responsibilities covered finance, development, construction and operations. Before joining Dream in 2013 he was vice-president of finance for First Gulf, the commercial real estate arm of Great Gulf, for seven years.
DelZotto was previously a partner at BDO Canada LLP for 19 years.
Forest Gate just hired Justin Hawkins, formerly First Gulf's senior manager of development and planning, as director of development. Hawkins worked for RioCan REIT, Dream and SmartCentres REIT before that.
Vaughan-based home-builder Treasure Hill Homes is a partner in Forest Gate. Forest Gate's advisory board is comprised of Marinovic, DelZotto, Treasure Hill president Nicholas Fidei and Treasure Hill CFO Mark Caruso.
Blackwood family donates $10M to Va. Tech real estate program – Virginia Business Magazine