City's early real estate review encouraging for home values – Calgary Herald
An early analysis of Calgary property assessment data offers positive signs for home values, say city officials
Article content
An early analysis of Calgary property assessment data offers positive signs for home values, say city officials.
Article content
Advance preparation of the city's 2022 property assessment roll suggests a significant rebound from a year ago, while home sales continue to topple records.
"This year we are noticing that home sales are heating up along with sale prices," Eddie Lee, the city's acting director of assessment, said in a City of Calgary news release.
Lee said the early review shows sales of detached properties, as of the mandated July 1 cut-off, are up 52 per cent from a year ago, while property values in some suburban communities are more than 10 per cent higher.
The findings are supported by the Calgary Real Estate Board, which recorded 2,915 total home sales in June, a record high for the month and 65 per cent better than a year ago. Monthly sales records were also reached in May and April, with year-to-date sales 127 per cent higher than in 2020.
Article content
The sale price of a typical Calgary home in June was $537,200, about one per cent better than May but still 13 per cent higher year over year.
Preliminary findings for non-residential Calgary properties are also showing signs of improvement, with demand for large distribution spaces remaining strong, according to city figures.
"Properties with 100,000 square feet or more of warehouse space increased in value substantially in 2020," its release states. "We are predicting similar market values for 2022, highlighting market stability."
A bump in retail property sales in the first quarter of 2021 suggests assessments in that category could also rise, depending on the property type and location.
Not every category is growing, however.
Article content
The value of industrial warehouse space of less than 20,000 square feet is decreasing from a year ago, the data suggests, and continuing high vacancy in Calgary's office market is expected to produce lower assessments in that segment.
Tourism-related properties have also taken a hit.
"While optimism in the hotel sector is increasing with encouraging vaccination rates and the lifting of restrictions, the impacts from the previous 12 months and the global pandemic are a factor," the release states. "We expect to see significant decreases in hotel values heading into 2022."
The city's assessment department, which distributed 12,000 direct information requests to non-residential and multi-residential property owners in April, will continue to collect property data later into 2021. The process will assess the market value of more than 550,000 city properties.
Residential property owners can update their property details using the city's online assessment search at calgary.ca/assessmentsearch.
FCQ Launches Global Blockchain Real Estate Platform – GlobeNewswire
LUBLIN, Poland, Aug. 05, 2021 (GLOBE NEWSWIRE) — FCQPlatform.com – Investing in Spanish, Dominican, Cyprus, or any other country's real estate has become as simple as ABC.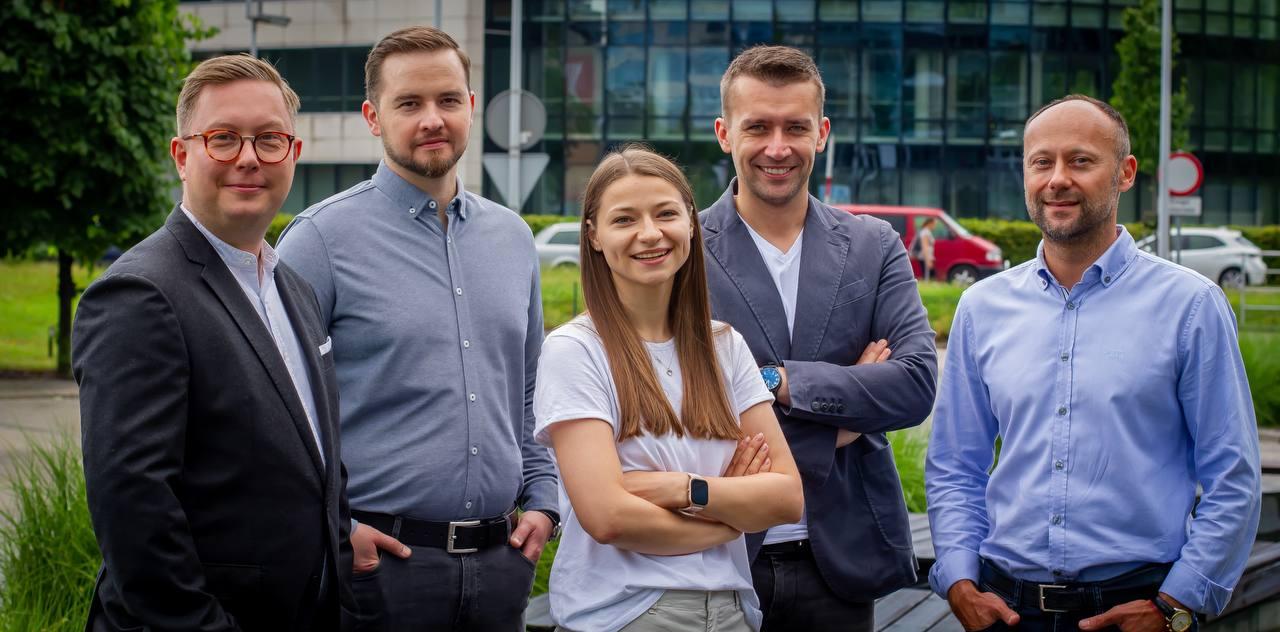 FCQ is a Blockchain-based platform that allows purchasing property either partially or at once. All the transactions on the platform are backed by smart contracts; thus, the assets of buyers and sellers are safe and sound.
The team's idea is that their users should manage the FCQ platform with their help, as well as benefit from the development of their platform. For this purpose, the native FCQn token has been created. It will be available on the DEX exchanges and in the first phase it will be listed on the Uniswap exchange. The token will be deflationary. 1% of the sale of real estate and 50% of revenues from the secondary market will be allocated to the purchase of the token from the market and its burning. The token will debut in September on UNISWAP
Currently, the platform is in Beta; nonetheless, a wide variety of real estate objects from all other the globe is soon to be added.
To start investing, users do not need to possess tremendous capital. 500 USDT is enough. The minimum investment in real estate on their platform is only 500 USDT.
Each individual property is accompanied by a description of its main characteristics:
– Price of the object's token
– Total Value
– Minimum Investment
– Annual Rate of Return
– Dividend Payment Date
– Fundraising end date
– The number of tokens available for purchase
Initially, commercial real estate that brings income without maintenance will be presented on the platform. A wide variety of objects will be introduced later on.
The platform provides opportunities for investments, and furthermore, for the subsequent resale of real estate tokens and income generation.
Take a look at the property available for investment here: https://fcqplatform.com/investments/list?page=1
Social Links
Facebook: https://www.facebook.com/FCQPlatform
Twitter: https://twitter.com/FcqPlatform
Media Contact
Company: FCQ sp z o.o.
E-mail: office@fcqplatform.com
Website: https://www.fcqplatform.com/
SOURCE: FCQ sp z o.o.
Number of Sarnia-area real estate listings drops in July – Woodstock Sentinel Review
Many homes were still selling above asking prices in the Sarnia area in July but that statistic eased slightly from the previous month, according to the Sarnia-Lambton Real Estate Board.
Article content
Many homes were still selling above their asking prices in the Sarnia area in July, but that statistic eased slightly from the previous month, according to the Sarnia-Lambton Real Estate Board.
Article content
The local market's sales-to-list-price ratio was 104 per cent in July, compared to 108 per cent in June, the board said in its monthly release of local market statistics
"We're definitely starting to see it shift a little bit," said board president Rob Longo. "Not monumental shifts, just nice and steady."
The Sarnia-area market has been seeing homes sell above the list price for some time now, and the median selling price has also been growing.
But the year-to-date median house price in the market remained at $435,000 in July, the same level as June.
"I think we're going to start to see prices stabilize themselves rather than the huge gains we've had over the last couple of years," Longo said.
"We're still seeing a busy market."
There has been a total of 1,223 home sales locally since the beginning of the year, for a total year-to-date sales volume of nearly $606.8 million.
But the year-to-date number of homes listed for sale dropped to 136 in July, which is a record low for that month, Longo said.
The number sat at 217 in July 2020.
The number of active listings had been moving up earlier this year, "but we've seen that taper off," he said.
The easing of pandemic restrictions may be one reason, Longo said.
"People are getting out more. They can travel, they can do different things. … Maybe their focus has shifted a little bit towards that after being cooped for so long," he said.
But the lack of homes on the market is "a complex problem to solve," Longo added.
Article content
"It really comes down to supply. It is not enough housing supply."
That is a widespread issue across Ontario and not just in the Sarnia area, Longo noted.
"We're not seeing enough new housing coming on to meet the demand, which creates a domino effect," he said.
Issues include "red tape" required for housing projects and the high cost of construction materials, Longo said.
"Sarnia-Lambton specifically, we could easily handle a significant bump in the number of new homes or new units per year," he said.
As of July, Sarnia had issued 68 single-family home building permits for 2021. That's already better than the total of 65 issued for all of last year.
Currently, there is just a 24-day inventory of homes listed for sale locally.
"Typically, we would like to see a 30 to 60-day inventory … and we're just nowhere near that now," Longo said.
Those higher levels would indicate the Sarnia area was returning to a more traditional and balanced market, he said.
The median number of days listings are on the local market sat at eight in July, compared to 14 days in July 2019.
Metro Vancouver real estate market levelling out, demand remains high – News 1130
VANCOUVER (NEWS 1130) — It's been a hot stretch for home sales in Metro Vancouver during the pandemic but the latest numbers point to a more moderate market.
Sales in July dropped off 12 percent compared with June, according to the Real Estate Board of Greater Vancouver (REBGV)
"Moderation was the name of the game in July. Home sales and listings fell in line with typical seasonal patterns as summer got going in earnest in July. On top of moderating market activity, price growth has leveled off in most areas and home types," says Keith Stewart, REBGV economist in a statement.
It was by no means a slow month, however, with more than 3000 sales — which is well above the 10-year average.
"Low housing supply remains a fundamental factor in Metro Vancouver's housing market," Stewart continues.
"Home sales remain above average and we're starting to see price increases relent as well. Going forward, the supply of homes for sale will be among the most critical factors to watch. This will determine the next direction for house price trends."
The composite benchmark price for residential properties in the region was $1,175,500, which was up 13.8 per cent compared to July 2020 but the same as in June of 2021. Townhouses sold the swiftest, with properties being on the market for an average of 20 days. For detached homes, the average was 30.