Clarity on investment for beginners – The Hindu
Where to invest, setting objectives and understanding time horizon and risk appetite is essential
One of the most common queries we receive is from young folks starting out on their careers, asking which investment products we'd recommend. Though the query is usually about which mutual funds or stocks to buy, that's a topsy-turvy approach to starting one's investment journey. To select the investment products that best fit you, you need to be clear about your investment objectives, time horizon and risk appetite first. Here's how first-timers should go about investing.
Savings target
Many beginners think that the secret to creating wealth lies in betting money on high risk-high return products. It isn't, really. You need money to make money, so the secret to wealth creation lies in maxing out your savings that can be funnelled into investments.
Running a monthly SIP of ₹5,000 for 10 years in a mutual fund (MF) that delivers a 15% compound annual return will help you accumulate ₹13.93 lakh, but double that SIP to ₹10,000 and it can get you to ₹20.65 lakh with a 10% return.
This is why it helps to set a savings target that you'll stick to, come what may. Warren Buffett's tenet — "Don't save what's left after spending, but spend what's left after saving" — is a good way to ensure a high level of savings. Set a savings target that is at 10% or 15% your take-home pay to start with and raise that amount to 20-25% as your income takes off. Set up automatic debits in your salary account that compulsorily deduct, say 15% of your pay, before the 5th of each month to go into investments like recurring deposits, SIPs in MFs or contributions to your NPS/EPF account.
Definite goals
Many folks commit to equity SIPs, ULIPs or 15 to 20-year insurance products early in their career thinking this will help them build wealth. Long lock-in products can deprive you of quick cash to meet emergencies or fulfil short-term goals. Mapping out your financial goals with their timelines before you choose products, helps you avoid this pitfall.
Start your investment plans by putting some thought into why you're investing in the first place. List out the financial goals you'd like to achieve within a year, 1-3 years, 3-5 years, by 7 years and beyond. The goals need not be lofty like buying a 3-BHK or acquiring bitcoins. Even modest short-term goals like taking a vacation, replacing your smartphone or giving your parents or partner a surprise gift can count. If you have debt to pay off (say, an education loan), get to that first by adding it to your less than 5-year goals.
Once you have a list of goals mapped to their time horizons, asset and product choices are simpler. For goals that fall within 3 years, safer avenues such as recurring deposits, post office deposits or SIPs in short-term debt funds are good options. For goals that have a 5-to-7-year horizon, SIPs in hybrid MFs, deposits with top-tier NBFCs, post office schemes like the NSC or Kisan Vikas Patra and Government of India's 7-year floating rate savings bonds are good options. For long-run goals like retirement, SIPs in equity funds, stocks and NPS are a good bet.
Stock market or equity funds should figure in your portfolio only if you are willing to give the investment a minimum 7-year horizon to deliver.
Investing in equities with a shorter horizon can lead to a sub-par experience if you're forced to pull out money in a bear market. Use insurance only for protection against risks, not to create wealth.
Prepare for emergencies
Our best-made plans can go awry when Acts of God or emergencies strike. During COVID-19, many folks saw their savings depleted because multiple family members had to be hospitalised. Some families lost their bread-winners.
Those who escaped such serious adversities saw their employers hand out pink slips or cut their pay. Unforeseen emergencies of this kind can force you to dip into savings, stop regular investments or even withdraw money from your retirement kitty.
Insurance plans are the most cost-effective way to shield against such risks because the insurer pays you or your dependents a big lump sum against a nominal annual premium. Pure term-life plans compensate your dependents for the loss of your income on your untimely passing. Health insurance plans cover medical expenses in the event of hospitalisation. Critical illness covers pay out a lump sum if you're diagnosed with serious illness that interrupts your career or income. Household insurance protects your home and your other assets against natural calamities. These are the four types of insurance you should seriously think of getting in the early stages of your career.
Insurance plans, however, tend to have many exclusions that may leave you unprotected in some unforeseeable emergencies. To be able to tide over such events, it helps to have an emergency fund parked in liquid and absolutely safe avenues.
Simple products
A misconception many beginners have is that complex products can get them faster to their goals. On the contrary, Investing in something you don't understand can make it very difficult to stay the course. When you select products, make sure you understand where your money is going and how returns are delivered.
In insurance plans, it is enough to start with a pure term cover and a basic mediclaim policy. For your emergency fund, a fixed deposit with a leading bank can suffice.
For medium-term needs, post office instruments like NSC or GoI savings bonds can fit the bill. For retirement, EPF, Public Provident Fund and NPS are excellent instruments. For your equity allocations, index MFs mirroring the Nifty50, Nifty Next 50 or Nifty500 can simplify your choices and reduce the need for tracking and juggling.
The Best Ways to Invest Your Money in 2021, According to the Experts – NextAdvisor
We want to help you make more informed decisions. Some links on this page — clearly marked — may take you to a partner website and may result in us earning a referral commission. For more information, see How We Make Money.
Investing can be a great way to set yourself up with a retirement fund, down payment fund, or college tuition savings. The longer the time your money has to grow, the less you have to invest.
It's best to start investing as soon as possible – even today if you can. Start by making sure your high-interest debt is under control and you have an adequate emergency fund (cash you can access quickly if you lose your job or face an unexpected event).
Historically, investments easily outpace inflation — even with the normal ups and downs of the market. You just have to know how to spread out your risk and choose the right methods to help your money grow.
We asked the experts, and here are the best investments to get your money growing today.
Why and When to Invest?
First, let's first look at when you should start investing.
"Your money makes money over time when you invest. That's how you accumulate wealth," says Katharine Perry, certified financial planner and advisor at Fort Pitt Capital Group, an investment management firm in Pennsylvania.
Pro Tip
Before investing, it's important to understand your risk tolerance, timeline, and which account to use. For many people, that could mean low-cost index funds in a Roth IRA account until retirement.
Make sure you have your emergency fund situated before you start investing. That way, you have access to cash should any problem arise. A good place to store an emergency fund is in a high-yield savings account.
Once you've got some cash reserves and your high-interest debt is under control, there's no time like the present to start investing.
"The old adage says it's time in the market, not timing the market. Invest as soon as possible," Perry says.
Here are the best places to start.
The Best Investments in 2021
Index Funds (ETFs or Mutual Funds)
Experts recommend low-cost, diversified index funds. These are funds with low expense ratios, or fees, that are great for all investors. An S&P 500 index fund is a great place to start. It tracks the top 500 companies on the stock market. Index funds are a safer investment than trying to choose individual stocks because they broaden your investments over hundreds of companies. This process works well if you don't have time or interest in picking individual stocks. Plus, over time this strategy tends to generate higher returns.
There are several index funds to choose from, including those based on a specific industry, timeline, or sector of the market. You can buy an index fund that is an exchange-traded fund (ETF), which behaves like a traditional stock with market fluctuations throughout the day, or a mutual fund that closes at the end of the market day. Despite their small differences, either one could be a good choice. Just take note of the fees and investment minimums. EFTs tend to be an easier entry point for beginners due to lower costs and minimums.
Other Types of Investment Strategies
As an investor, you may decide to add other types of investments to your portfolio. Types of securities you can add might be higher risk, but can compliment your index funds. Whatever other securities you decide to add, make sure you align them with your investment goals and do some research before to make sure you know what you're investing in.
Small Cap Stocks
A small cap stock is one from a company with market capitalization under $2 billion. These stocks can be a way to invest in companies that are poised for long-term growth and fast gains.
Adding small cap stocks to your portfolio through an index fund is a good way to incorporate small cap stocks to your investment strategy. A popular small cap index fund is the Russell 2000 index which tracks 2,000 small cap companies across a variety of industries. Of course, there's no guarantee that a small company will survive, and initial performance isn't a guarantee it will continue.
Blue Chip Stocks
Blue chip stocks are shares of large, well-known companies that are household names – think Disney, Amazon, and Johnson & Johnson. These stocks are thought of as being reliable, safe, and able to weather economic downturns over the long-term.
To identify blue chip stocks, take a look at the Dow Jones Industrial Average. Because they have a proven track record, having blue chip stocks can add stability and reliability to your portfolio. If you have an S&P 500 or total market index fund, chances are you have good exposure to these stocks already. A blue chip index fund or ETF is a good way to start investing in these. The SPDR Dow Jones Industrial Average ETF Trust is one of the most popular blue chip funds because of its low fees. You can also purchase shares directly through your brokerage.
Real Estate and/or REITs
Buying a property often requires upfront costs like down payment and fees for closing, on top of any renovations you choose to make. There are also ongoing (and perhaps unexpected) costs, like maintenance, repairs, dealing with tenants, and vacancies if you decide to rent out the property.
If homeownership isn't for you, you can still invest in real estate through real estate investment trusts (REITs). REITs allow you to buy shares of a real estate portfolio with properties located across the country. They're publicly traded and have the potential for high dividends and long-term gains.
"REITs have done superbly well this year. They don't usually do well with a pandemic, but surprisingly, they have," says Luis Strohmeier, certified financial planner, partner, and advisor at Octavia Wealth Advisors. Part of the reason is you get access to properties, such as commercial real estate and multi-family apartment complexes, that could be out-of-reach for an individual investor.
On the flip side, dividend payments earned through REITs are taxed as ordinary income instead of qualified dividends, which may cause you to have a higher tax bill if you invest through a taxable brokerage account. When you invest in a REIT, you're also inherently trusting the management company to scout income-producing properties and manage them correctly. You don't get a say in which properties the REIT chooses to purchase. But with that said, you don't have to deal with tenants, repairs, or find a big down payment to start investing. And if you can invest through a tax-advantaged account, the dividends could grow tax-free.
Where to Invest In 2021
Choosing what to invest in is one thing. You also have to choose what type of account to place your investments in.
IRAs are recommended by financial experts because they help shield investors from taxes when saving for retirement or other long-term goals. There are a few different types of IRAs, types of IRAs, also known as Individual Retirement Arrangements.
Roth IRA
A Roth IRA is a great savings vehicle for retirement. Whatever you put in, you can take out, and whatever money grows is tax-free when you take it out at 59 ½. Each year, you can contribute $6,000 to your Roth if you're under age 50 and $7,000 if you're over 50, as long as your income doesn't exceed $140,000 if you file single or $208,000 if filing jointly.
It's a particularly excellent strategy when you're young or in a low tax bracket. You pay taxes on your contributions now, and then let them grow tax-free for as long as you can. "That's a huge benefit, because you don't have to pay tax on it again. That's like free money," says Perry.
Traditional IRA
A traditional IRA allows you to claim a tax deduction on your contributions, but you'll pay taxes when you withdraw at age 59 ½. It's a good choice if you expect your future tax rate to be lower than it is now, or if you'd rather get a tax break now than in the future.
Contribution limits are the same as a Roth IRA.
SEP IRA
Simplified Employee Pension (SEP) IRAs are retirement accounts for small businesses or self-employed individuals. If you work for yourself or own a small business, it's a way to put away savings for retirement, with higher limits than a traditional 401(k) or IRA. With a SEP IRA, you can contribute up to $58,000 per year. That could provide a big savings opportunity for small business owners.
What to Consider Before Investing and Why Long Term Investing is Key
As you begin your investing journey, consider first where you'd like to hold your investments. That could be a taxable brokerage account, an employer's 401(k), or a tax-advantaged IRA. If you want to invest in real estate, decide if physical properties or REITs match your investment style.
Then, assess your risk tolerance and how long you want to invest. Keep in mind that, due to compound interest, investing long-term (10+ years) is the most assured way to grow your money.
It's perfectly fine to invest entirely in low-cost, diversified index funds. "Adequately diversified investments with a long track record of growth is the key to building wealth," says Stohmeier. That way, you're also able to withstand market dips while giving your cash the best chance to grow.
LETTER: Despite the global pandemic, the financial-investment sector is booming – BradfordToday
BradfordToday recieved the following letter from reader Steven Kaszab regarding the pandemic's role in helping us become more self-sufficient and financially savvy.
There will be a great investment reset globally. Many of us have saved out revenue, pooling it for the day where we can direct our futures in an optimistic fashion. Covid-19 may have damaged our economies, devastated our medical/health systems, and taken many lives within our neighborhood and internationally, but the financial investment sector is booming, and ready to make some noise.
We were encouraged to buy locally, to prize our local businesses and establishments that provide our neighbours with products, services and local employment. We should look to our local entrepreneurs, manufacturers and service providers as places to invest. The world of global investment brings with it uncertainty, high risk and moral demands. Do we invest in sectors of the economy that do not meet our moral compass? The most profitable global corporations are also the most corrupt and immoral. Child labour, unregulated waste disposal, immoral labour practices, wasteful recourse harvesting with no replenishment to the environment. Lots to think about. Do you invest locally nationally, or locally/internationally in The Americas and Caribbean? Do you look to the decades favourite, investing in Asia and China? Will you support an unfriendly market such as China, or invest in specific preferable markets strategically in say India or Singapore? After all profit is only that…Profit. You take it where you can?
Has this pandemic not taught us to be more self sufficient in all things? The pandemic showed us how cruel and uncertain international trade can be. Canadian government contracted millions of vaccine doses from China, and what happens, but China tells Canada to screw off and uses the vaccines they made for their own citizens. Makes sense, but also shows us how international and national politics will affect our bottom line.
Canadian firms need investments from Canadian investors. Self sufficiency within the financial sector should direct us towards Canadian projects. The Ring of Fire is a huge investment possibility. The greatest deposits of needed minerals in the world, and an investor's dream. Just getting to the mining fields requires massive investment into roads, transportation and employment possibilities. Long term investment where retirements are made. Canadian technologies that can become the flavour of the month internationally are in need of investment also. Look to your local food service establishments as possible investing targets. If you cannot help a neighbour by helping yourself, what's the world coming to?
Spend your money wisely, looking for those investments that have tax reduction potential. The tax man will be upon us soon, trying to pay off our huge national debt through possible increases in every tax under the sun.
Green investing: How your savings can fight climate change – BBC News
A year ago Bethan Batiste started wondering whether she could be putting her savings to better use.
"I've always been very concerned about the climate," the 23-year-old says. "I've watched a lot of YouTubers. And I think it was one of them that made me go, yeah, I should look at my money."
Bethan works part-time in a shop in Guernsey, and doesn't manage to save a great deal, but she has £1,000 put away for a rainy day, and she would like to know it's not doing more harm than good.
"I don't want to be funding fossil fuels or big mining operations," she says.
As the urgency to act on climate change has become clearer, many people feel the same: wondering whether by moving their money they could make a difference.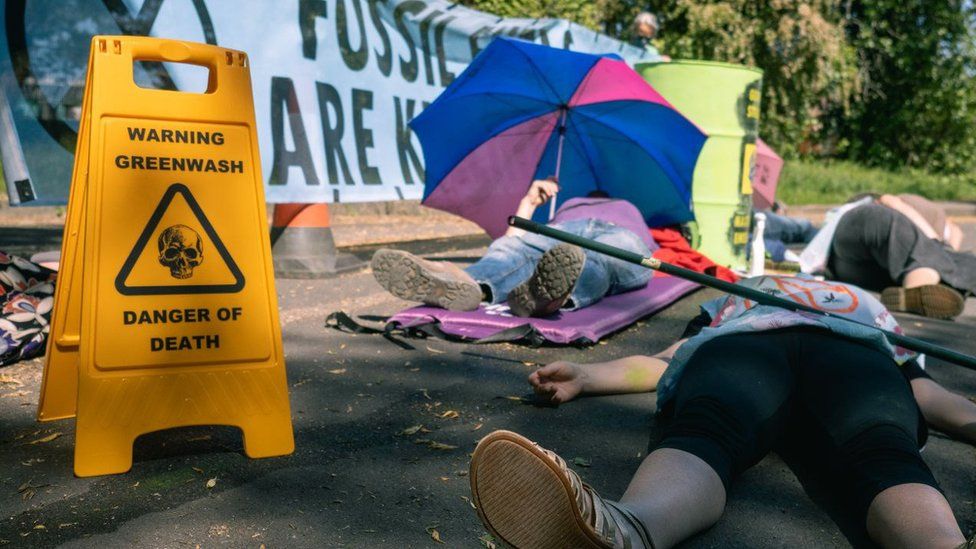 But as Bethan found, investing sustainably can be daunting. Many investment and savings providers make big claims about how climate-friendly their products are, but it can be hard to work out how much genuine impact they're likely to have.
There are plenty of options, says Lisa Stanley, co-founder of the website Good with Money, which provides information to make ethical investing easier. It says it offers a jargon-free guide for first-time investors, like Bethan, and is financed through advertising and through a kitemark scheme it runs.
"Step one is to look at your bank – are you happy with its environmental record?" says Ms Stanley. "In general, I would say products at mainstream High Street banks are not going to be the greenest."
Bethan could shift her £1,000 into a savings account at an ethical bank or building society, says Ms Stanley, or she could look for a climate-friendly investment fund.
Usually these funds simply screen out specific sectors that are seen as problematic, such as big energy, tobacco and armaments.
However, some funds will take a more active approach, lobbying for more climate-friendly strategies, or investing in businesses with a positive impact on the planet.

Green investing: Where to start?
If you are sticking with cash, consider putting your money with a bank or provider that focuses on green issues
Take advantage of tax-free savings allowances, such as ISAs, but remember to keep a buffer – money you can access easily if you need to
Look for a 'climate-friendly' investment fund that matches your priorities, choosing the sustainable or ethical options on online platforms
Consider a fund that actively picks stocks that promote decarbonisation, like renewable energy, or one that works for change within polluting industries. This is known as "impact" investing
If you want to pick your own stocks, beware of social media 'hot tips'. Sustainable stocks carry risks just like any other investment
Check where your pension is invested
If you have larger sums to invest, consider hiring an independent financial advisor

There's been a boom in sustainable investing in recent years, due to rising awareness of environmental issues.
And as governments have made their commitments towards tackling climate change clearer investing in the companies that are on right side of the transition, has started to make financial sense too, adds Ms Stanley.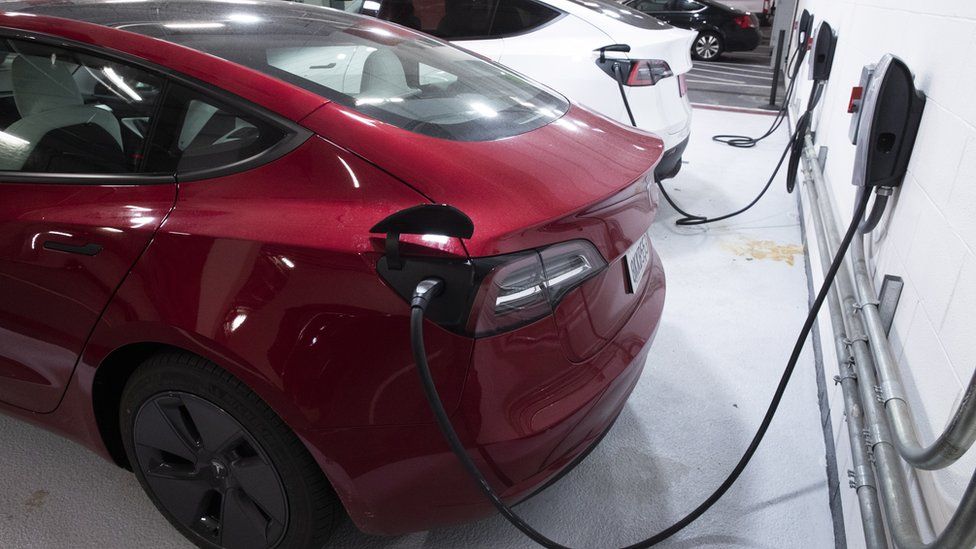 But it isn't always obvious what should count as a green investment. For example, some funds give the electric car company Tesla a high score thanks to its products. Others put it near the bottom of the climate-friendly list, due to its dalliances with Bitcoin and the damage done by lithium mining for use in its batteries.
If Bethan chooses a fund that simply avoids investing in fossil fuel firms, she might find, with further digging, that it still invests in petrol refineries or other closely related businesses.
So, she's not sure a fund like that would go far enough. "I'd much prefer knowing the money was going for a good cause, rather than just avoiding the bad stuff," she says.
That's the approach Louis Velati has taken. At school he was involved in the Friday climate strikes. When he inherited some money, the 20-year old physics student in Manchester, decided to put his money where his mouth was, and started researching green investing.
"I'm a bit geeky and lockdown was an opportunity to deep dive into it," he says. He found websites like MoneySavingExpert that could help him get to grips with the new concepts.
He homed in on Triodos, a Netherlands-based bank with a strong focus on responsible investing, because it offered the chance to actively support climate-friendly sectors like wind power, as well as avoiding harmful ones.
"The impact investing funds were very exciting," says Louis. "I really liked how you could see where your money was going. You feel very connected to the projects your money is going towards."
Another option for Bethan could be to choose a fund that promises to positively engage with firms, instead of simply avoiding heavily-polluting sectors.


Engagement means the fund's manager will call for change and support pro-climate motions at shareholder meetings, explains Ms Stanley.
More active approaches help avoid some of the pitfalls sustainable investing can fall into. In recent years, there's been a boom in big investment funds labelled ESG – Environmental, Social, and Corporate Governance funds – reflecting a really wide range of ethical considerations, from workers' rights, to how well the firm is managed.
Huge investment flows have flooded into ESG funds, as interest has grown in responsible investing, but their climate impact is sometimes not as good as the marketing may suggest.
A report by InfluenceMap, a think tank, looked at investment funds which used pro-climate branding.
The think tank found fewer than half of the funds had overall investments that aligned with globally agreed climate change targets.
Another piece of recent research by French business school, Edhec, found "greenwashing" by funds claiming to be climate-friendly disguised the limited impact their investments were having.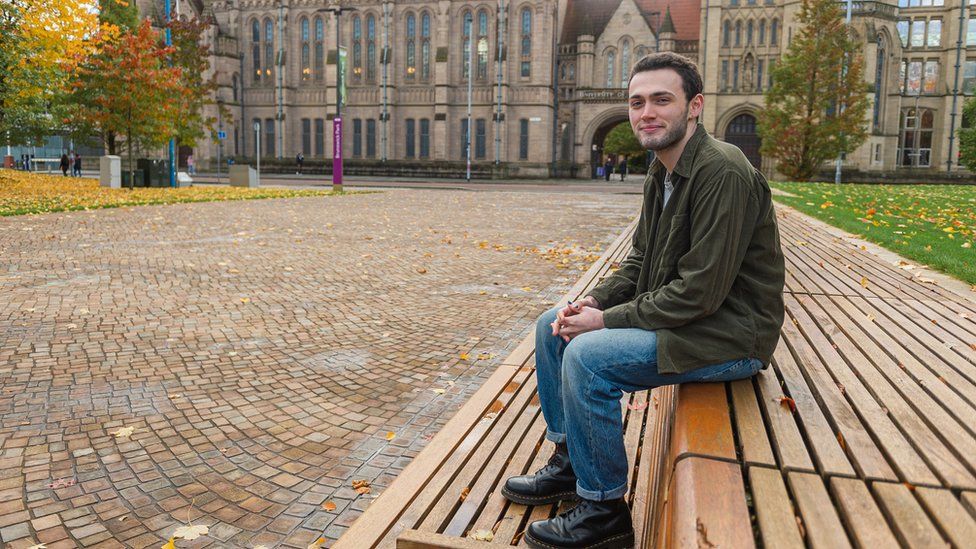 It said money wasn't flowing to companies that were improving their environmental record, while many that were deteriorating were still being funded.
One leading fund manager, BlackRock's chief investment officer for sustainable investing, Tariq Fancy, left his job in frustration. He has denounced ESG investing as "sustain-a-babble" arguing it does more harm than good because people think they're tackling climate change when they're not.
Ultimately, though, these problems will have to be resolved, says Ben Caldecott, the Lombard Odier associate professor of sustainable finance at the University of Oxford, because shifting financial flows is an essential part of the decarbonisation process.
"There is no solution that doesn't involve the financial sector changing rapidly. There is no transition without it," he says.
In fact, how to mobilise private finance is high on the agenda at the COP26 meeting in Glasgow, taking place in November, where world leaders will be hammering out new commitments and strategies for reducing carbon emissions.
"If we want to tackle climate change, we want fossil fuel companies to pay much higher interest rates, so it's harder for them to raise money.
"But it might also be that we want companies committed to change, to have access to cheaper capital," says Prof Caldecott.
"What we don't want, is money going to firms that promise change but don't deliver. That's the worst possible outcome."
Standardising rules and definitions and improving regulation will help make green investing more effective, he says. But that doesn't mean individuals' efforts now won't make a difference.
If you do decide to leave your bank, rather than go quietly, let them know the reason why, he suggests. It's also just as important to review your pension pot.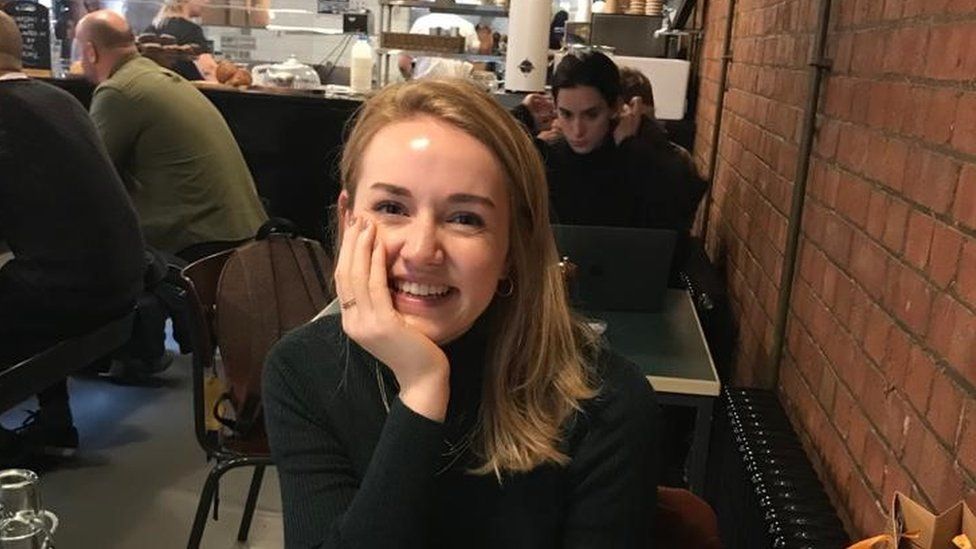 That's what Caroline Hopper did four years ago. She was shocked to find her pension was invested in tobacco and fossil fuels.
When she raised the issue with her boss, the firm hired a financial advisor to help staff pick new pension investments they were happy with.
"I said, personally, I don't want my pension in fossil fuels," she recalls. "Now it's in healthcare and tech and a bit of impact investing – clean energy companies, circular economy companies."
Since then, a campaign backed by filmmaker, Richard Curtis, has launched, calling for everyone to do the same.
Research on behalf of Make My Money Matter found redirecting your pension wealth could have 21 times the impact on your carbon emissions than going vegetarian or giving up flying, says campaign director, David Hayman.
"Your voice can have extraordinarily powerful impact," he adds. Some people move their pension wealth, he adds, but just as useful is lobbying your existing pension provider to change.
"People should see money, not as scary static investment in a Swiss bank vault, but a hidden superpower to build a better world."