Coachella Valley real estate market cools slightly, but experts say that might not last – The Desert Sun
The Coachella Valley's white-hot real estate market has cooled in recent weeks to a slow boil. Two key indicators — median home price and total housing inventory — changed direction for the first time in 2021 late this summer, according to a joint report by Greater Palm Springs Realtors, the California Desert Association of Realtors and Market Watch.
Median home price dipped by 3% to $581,500 in August, according to the report, while total available homes and condos rose to 836 — up from a June low of 654.
While these signs point to a slight cooling in the market, local Realtors say factors such as temporary buyer fatigue and sellers' atypical willingness to put properties on the market this summer mean a significant slowdown in the coming months is unlikely.
A sustained influx of wealthy urban buyers — driven by a desire for space and ever-extending remote work policies — have created a new paradigm in the market, according to the Realtors. While this phenomenon has been good for high-end home sales, it has led to a shrinking pool of lower-priced homes.
And unlike the housing bubble a decade ago, Realtors say this mix of better-funded buyers with more equity in their desert homes means this new normal is likely here to stay.
From a sprint to a jog
Housing inventory — and prices — in the Coachella Valley historically have been cyclical. The number of homes on the market, or inventory, tends to peak around March and then gradually dwindle as houses sell and buyers delay new listings through the hot summer months, typically hitting a low point near September.
This has historically contributed to corresponding dips and rises in the area's average housing price, with fewer listings leading to higher prices and vice-versa. While the overall trajectory for price has been upward and for inventory has been downward, this cyclical pattern has held relatively constant since the housing crisis a decade ago.
Last year, that pattern broke, as booming demand for Coachella Valley homes from those fleeing densely populated COVID hotspots like Los Angeles wiped out available inventory. That drove prices to record levels, with most valley cities recording their highest-ever average home prices at various points in the past 12 months.
"(Three years ago) we get into the 4,000-square-foot house and more, couples wanted to downsize, kids didn't want the house," said Steven Hannegan, a Realtor with Berkshire Hathaway in Palm Springs. "Well now that's completely changed."
Hannegan, who focuses on high-end real estate, said a desire for spacious homes amid pandemic lockdowns drove properties that had typically taken much longer to sell off the market. The high prices and all-cash payments offered by the new cohort of buyers prompted sellers to continue listing homes well past the typical spring peak, according to Louise Hampton, a Realtor and Hannegan's business partner.
"Typically in the summer, we take our high-end properties off the market because we don't have an audience," Hampton said. "Now, even in this ungodly weather we've been having, there are still people coming and looking at any high-end house that might be coming on the market."
Hampton noted that demand for these homes is so high, her team no longer shows houses to anyone who has not first provided proof of funds — a now likely-permanent policy first implemented as a COVID safety protocol last year.
The Coachella Valley saw slight net gains in total homes on the market in July and August for the first time this year, according to the real estate report. While the net increase of 182 available homes is a departure from net losses typically experienced during those months in years past, Hampton and Hannegan said the high number of summer listings mean a return to the seasonal fall and spring inventory surge is unlikely.
Another factor driving the inventory uptick is buyer fatigue, according to Rich La Rue, president of the California Desert Association of Realtors and a broker at HomeSmart in Palm Desert.
"There has been a number of buyers, or prospective buyers, who have pulled themselves out of the market," said La Rue. "They're frustrated. They've made multiple offers on properties and they haven't gotten them because they're in a bidding war with other buyers."
La Rue, Hampton and Hannegan all described numerous instances of buyers getting beat out by others paying for properties in cash, often above the asking price.
"Maybe they're well–qualified buyers, but they're getting a mortgage and they get beat out by someone who is paying in cash and this happens, three, four, ten times — it happens a lot," La Rue said. "And finally they just say, 'I'm done. I'm out. The kids are out of school, we're gonna go play for the next few weeks and we're gonna start looking again later in the year. Maybe the market will be different.'"
According to La Rue, this group of temporarily frustrated buyers likely contributed to the uptick in available homes — and the corresponding $17,500 dip in median housing price — by exiting the market. He also said their likely return later this year could prevent a meaningful increase in the Coachella Valley's housing inventory.
"I would bet that what we're going to see over the next six to eight weeks is an uptick in the number of properties sold," he said, "and then you're also going to see that inventory count go down a little bit."
La Rue compared the likely trajectory of the Coachella Valley housing market to a race with an athlete temporarily slowing to catch their breath.
"We have been at a sprint," he said. "We might be slowing to a moderate jog right now, but I don't think this market is going to walk," he said. "We're going to slow down to a jog, and then we're going to pick up speed again. Will it be an all-out sprint like it has been for the last 12 months? A lot of us hope not. That's not a healthy market."
No more cheap homes
While upper-end home sales have grown, middle and lower-end sales have fallen in the Coachella Valley over the past 12 months.
More homes worth over $1 million sold in the last three months than homes worth $300,000 or less, according to the Realtors' report — a trend that has persisted for much of this year.
An average of 129 homes worth $300,000 or less sold each month from June through August of this year, according to the report, down roughly 45% from that same period last year.
"The reason you're seeing that (drop in sales) is because that product doesn't really exist anymore," said Frank Alvarez, a Realtor with Berkshire Hathaway who often represents mid- to low-end home buyers.
According to Alvarez, rising property prices across the Coachella Valley have lifted so much inventory out of the sub-$300,000 price range that there are simply very few homes left to sell in that category.
"I have some clients who relocated here," Alvarez said. "They wanted to keep the price as close to $300,000 as possible. I took them around, showed them some things in Desert Hot Springs (but, with their baseline requirements), well that doesn't really exist.
"Now we're looking at $400,000 (homes). … As a buyer's agent in this market, it's really, really frustrating."
Alvarez said this decline in the lower-end housing market has been particularly difficult for the Coachella Valley's lower-wage workers.
"Most of the people that were already homeowners weren't out of work that long," he said. "The rental availability in this valley is nothing. It's been wiped out. Even mobile homes have skyrocketed in price."
Like La Rue, Alvarez said he had seen many buyers give up and decide to "wait out the market," hoping for better prices after a cooldown — or even a meltdown similar to that which followed the burst of the mid-2000s housing bubble.
"Based on what I'm seeing, that's just not going to happen," Alvarez said. "Last time the market went up, people were buying houses with zero down payments. This time, people are paying cash. Those don't get foreclosed on. People that put big down payments aren't going to walk away from their equity."
Here come the millennials
While recent data on home buyer demographics is limited, all of the Realtors said they had personally seen more young buyers — urban millennials in their 30s and 40s — over the last year than they had at any point in the past.
Many of these, according to Realtors, are looking to make the Coachella Valley their permanent remote working home base.
"Last summer what we saw was that an awful lot of people were looking for a place to live because they didn't see themselves going back to the office for some time," Alvarez said. "This market, as expensive as it has become, is still one of the more affordable markets in Southern California."
La Rue said he had seen numerous young professionals from cities such as Los Angeles and San Francisco purchase homes in the Coachella Valley after finding what they considered to be a deal on a spacious desert home.
"I sold a home to buyers who came from San Francisco to work remotely," La Rue said. "They were in a 600-square-foot apartment in downtown San Francisco and paying something like $6,000 per month in rent. When they moved here they could get a 1,800-square-foot house — two bedrooms, two baths, two-car garage and a pool with a view of the mountains — and paid a mortgage of $2,300 per month."
Hampton said she had seen professionals from "L.A., San Diego, Orange County, the Pacific Northwest, Chicago" and "a lot from San Francisco and New York," buy homes in the Coachella Valley over the past year.
"This isn't just a place for retirement anymore," she said, "People are buying houses to work here."
While return-to-office plans by many major companies has left the permanence of these young professionals' moves somewhat of an open question, the continual extension of remote working policies makes them appear less temporary than they once might have.
Office reopenings last fall were derailed by a spike in COVID-19 cases, prompting many companies to extend remote work plans through this summer. In recent weeks, major companies have again pushed back these plans amid concerns about the highly-contagious COVID-19 delta variant. Google, Apple and Amazon have all delayed return-to-office plans until at least January.
Other major companies such as Facebook, Twitter, business communication platform Slack and online real estate marketplace Zillow have given their employees the option to work remotely permanently — although Facebook employees might have to take a pay cut for the privilege of doing so, according to public statements by those companies.
Growing attention from a new cohort of buyers means home prices in the Coachella Valley have, according to the Realtors, likely reached a new paradigm — possibly one more sustainable than in years past.
"(Before) we would have baby boomers buying probably a second, third, fourth, fifth property, whatever it is," said La Rue. "But the millennials are buying their first home. They're digging deep (to fund those purchases), but it's happening."
"It's actually kind of refreshing for the Coachella Valley," he added.
Median Housing prices in the Coachella Valley
Following are median home prices in each valley city in August, and the change from August 2020:
Cathedral City $473,000 (+$88,250)
Coachella $295,000 (no change)
Desert Hot Springs $335,000 (+$80,000)
Indian Wells $1,250,000 (+$372,000)
Indio $466,000 (+$109,500)
La Quinta $670,000 (+$80,000)
Palm Desert $575,000 (+$98,775)
Palm Springs $923,250 (+$202,000)
Rancho Mirage $917,250 (+$247,250)
James B. Cutchin covers business in the Coachella Valley. Reach him at james.cutchin@desertsun.com
Joseph Montanaro pleads guilty after letting someone else complete his real-estate training | CTV News – CTV News Montreal
MONTREAL —
One of Montreal's top real-estate agents — one who just handled the sale of the premier's mansion — is expected to pay a $20,000 fine after pleading guilty to breaching his industry's ethics code.
Joseph Montanaro entered the guilty plea Tuesday during a disciplinary hearing for the Organisme d'autoréglementation du courtage immobilier du Québec (OACIQ), the body that governs real-estate brokers in Quebec.
The complaint, filed by OACIQ official Alexandra Tonghioiu, stated that between 2018 and 2019 Montanaro "allowed, permitted or requested a third party to take training courses in his place in order to complete his OACIQ continuing education program training program."
The offence is in violation of several sections of the Real Estate Brokerage Act. Brokers are required to accumulate "a certain number of continuing education credits" to complete the Mandatory Continuing Education Program (MCEP) every two years in order to maintain their licence and to keep their knowledge of the industry up to date, according to the OACIQ website.
Lawyers for Montanaro and the OACIQ agreed on the $20,000 penalty, which the discipline committee accepted after receiving a joint summary of facts in the case.
It's believed to be one of the highest fines ever issued for realtors in Quebec.
AGENT SOLD PREMIER LEGAULT'S MANSION
Montanaro, who counts celebrities like Céline Dion and hockey player PK Subban among his previous clients, is one of Montreal's highest-profile brokers, specializing in the sale of multi-million dollar homes in the city's wealthiest neighbourgoods.
Two weeks ago, he sold the 18,000-square-foot mansion of Premier Legault. The Victorian-style home in Outremont was listed for $4,995,000 and has eight bedrooms.
The home sold for less than the listing price, a source confirmed to CTV News.
The complaint against him appears to have been brought on by some bad blood within the real-estate market in Montreal. OACIQ was notified of the violation from Montanaro's competition, according to his lawyer Alain Mongeau, who attended the hearing on Tuesday.
"It came in from the competition — people that are competing with Mr. Montanaro in the real-estate market," Mongeau told CTV.
In explaining the nature of the offence, he said an ex-employee of Montanaro did the training on his behalf and claimed that he authorized it, but Montanaro doesn't recall approving it, Mongeau explained.
"It's a mistake and he's sorry for it," Mongeau said, adding that the whole process was allegedly fueled by Montanaro's rivals.
"He's angry that his competition would try to compete in this fashion rather than by providing good services," he said.
"It's an actual complaint by competition — why would they do that? It's to harm his reputation for their own benefit."
Novel $10.7 Billion Swedish Deal Reinvents Real Estate Finance – BNN
(Bloomberg) — A historic shift in how Swedish property firms fund themselves was already underway before a little-known private company revealed a $10.7 billion acquisition that will put the trend firmly on the map.
Heimstaden Bostad AB — owned by Ivar Tollefsen's Fredensborg AS and pension funds — says it will use debt capital markets to refinance a jumbo bridge facility for the largest ever private property transaction in the Nordic region.
The deal highlights a shift by real estate companies in the biggest Nordic economy into both bonds and euros. The trend is driven by a quantitative easing-fueled property boom that's allowing companies to raise more money than is available in the local market.
"The real estate sector has grown so much because companies have replaced secured bank financing with unsecured bond financing," said Max Berger at DWS Investment GmBH. More broadly, Europe's property industry has become "the fastest growing in euro investment grade in the last couple of years."
Since 2010, the number of real estate issuers in the euro investment grade market has increased to 69 from five, according to Berger, who manages 6 billion euros ($7 billion) of bonds. Euros have now overtaken Swedish krona as the main funding currency for outstanding bonds sold by the country's property companies.
Heimstaden Bostad's bridge loan "will clearly be refinanced mainly in euro bonds," said Anders Holmlund, head of bond origination at Svenska Handelsbanken. The banker adds that the domestic krona market "isn't a realistic alternative" given the short time frame.
The boom in real estate bonds can be seen in its dominance of the Swedish central bank's balance sheet, where more than half of the Riksbank's corporate bond holdings come from property companies.
The European Central Bank's bond-buying program is adding further fuel to the market, according to Holmlund.
And the broader buyer base is allowing Swedish property companies to expand massively. Samhallsbyggnadsbolaget i Norden AB, for example, announced a plan recently to nearly triple its property portfolio size to 300 billion kronor ($34.4 billion) by 2026.
"We will focus more on euro in the future," Marika Dimming, a spokesperson, said in an interview. "It's a natural progression for us," she said, adding that "the trend is also to set up a subsidiary in the euro area so that the bonds can be bought by the ECB in their QE program," she said.
But a summer rally in Swedish house prices, warnings of excessive valuations in share prices and concerns about a withdrawal of central bank stimulus have stoked concern among politicians and analysts alike.
Equity analysts at Svenska Handelsbanken said they have "a clear negative tilt towards the sector universe," citing "disturbances in the increasingly important capital markets" triggered by QE tapering as a possible downside catalyst.
Still, euro bond investors are attracted to Swedish residential firms' risk-return profile compared with western European office companies, said DWS's Berger.
"Nordic players have provided us with interesting sub-sectors that have defensive characteristics, but trade in line with the wider sector," the Frankfurt-based portfolio manager said, adding that sub-sector selection within real estate is key to making profitable investments.
"The pandemic has been a good stress test for real estate companies' balance sheets," he said. "Even hotel and retail focused companies have weathered the pandemic."
©2021 Bloomberg L.P.
When it comes to cutting carbon emissions, the real estate industry is running out of time – CNN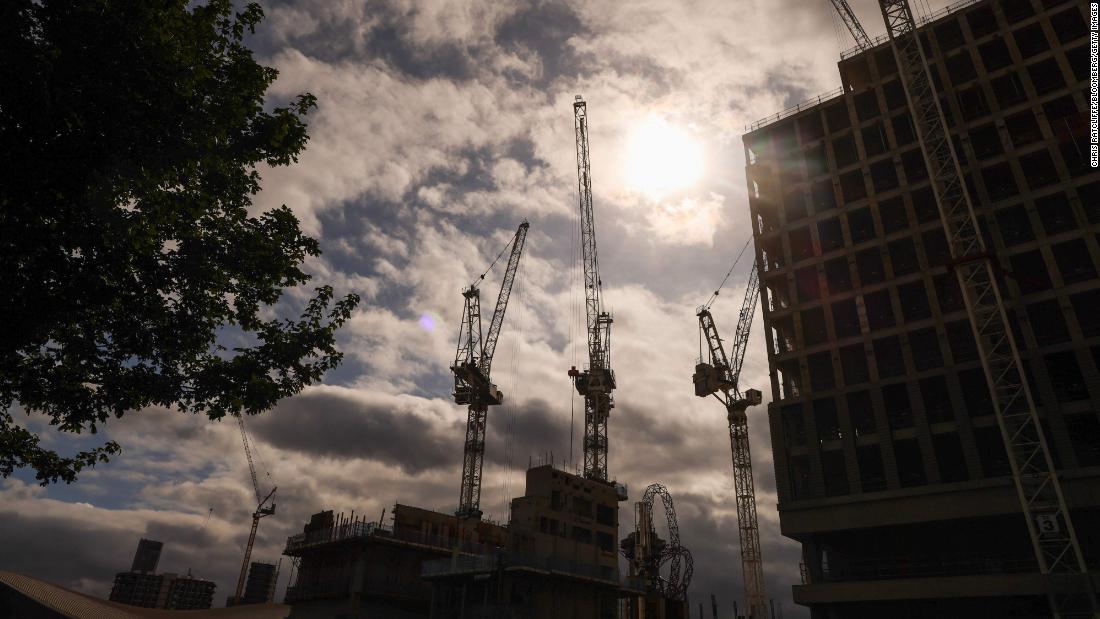 Diane Hoskins is co-CEO of Gensler. The opinions expressed in this commentary are her own.
Extreme weather events — including heat waves, droughts and floods — have unfolded all over the world this summer. The grave impact of climate change is upon us and will continue to have a profound impact on human life. But there are still largely untapped actions we can take to reduce the damage.
Achieving global policy ambitions like the ones set in the 2015 Paris Agreement will require leadership from the private sector, but individual companies with strong internal climate commitments can't go at it alone. They are hamstrung unless other businesses in their ecosystem follow through with similar pledges. To accomplish this, companies need policies that require the cooperation of external stakeholders at every step of the value chain.
For those of us in the real estate sector, the concern always seemed to be less about the cause of our manmade carbon footprint and more about cost. For years, we have seen rising sea levels and extreme weather events happening around us, putting property portfolios at risk. The economic and physical changes have affected insurance industry volatility, impacting construction and long-term investment prospects.
However, many in the industry have yet to admit that buildings are as responsible for carbon as cars. The real estate industry makes up 49% of
global carbon emissions
when accounting for construction and building performance. Most carbon reduction efforts in the building sector have focused on operational efficiency — energy sources for keeping buildings at an ideal temperature, lighted, ventilated and powered — so that properties consume as little energy as possible. And while these efforts have furthered the industry's goal of getting buildings closer to net zero operationally, we can no longer ignore that building materials account for half of a building's total lifetime
carbon footprint
.
We are out of time. And the real estate industry's wait-and-see approach is no longer acceptable. Embodied carbon — emissions associated with the manufacturing, transport, construction and disposal of building materials — must become a priority for the entire industry value chain.
With commercial buildings, concrete and steel have traditionally been used for construction, along with other frequently used carbon-intensive materials like foam insulation, plastics and aluminum. However, building with structural wood has increasingly gained traction as an alternative, given that it sequesters more carbon than it emits. Developers are becoming aware of its versatility and sustainability, and if adopted on a global scale, mass timber could challenge steel and cement as the preferred materials for construction. Additionally, structural engineers have already successfully used recycled steel and low-carbon cement consisting of alternative mixtures. This, combined with using more unpolished and salvaged materials, has already proven to lower buildings' carbon footprints.
And since nearly 75% of all
raw materials
in the US are used for the construction of buildings, the conscious decisions about the sourcing, construction and finishing of our development projects will have a lasting environmental impact.
At Gensler, a global architecture and design firm, we recently issued letters to our structural engineers, vendors, suppliers, construction and general contracting leaders asking for their partnership in shaping their policy to change the value chain. Together, we are developing an agreed-upon approach for specifying quality products that align with our company's carbon neutrality promise. In early 2022, Gensler is launching new green specifications that focus on reducing high-carbon materials, using the most efficient structural solutions to reduce material quantities, sourcing materials that are extracted and manufactured locally, and minimizing waste. These specifications will be used on all of our projects. From then on, we will prioritize working with partners who meet those specifications and use materials that significantly reduce construction-related emissions, such as low-carbon concrete, steel, cross-laminated timber and alternative materials that absorb rather than emit carbon. With Gensler's design impact and its global scale, this change in demand for sustainable materials will have an immediate ripple effect across the building sector.
If all parts of the real estate ecosystem — including architects, owners, developers, investors, constructors and material suppliers — move toward a net zero ambition, together, they could save 10 billion tonnes of
CO2
from the atmosphere. This is the equivalent of removing nearly 2.2 billion
gas-powered cars
from the road for an entire year. There must be global net zero building standards across major market participants, investors, developers, designers and occupiers to drive demand. We must also create policies that demand energy suppliers provide access to low-carbon alternatives.
This era of reducing the embodied carbon in building materials will change construction and real estate development. We have entered a critical period for humanity. Carbon-neutral statements,
science-based targets
, and promises at international forums like the UN Climate Change conference will not suffice. Tangible and immediate action is the only solution.