Coronavirus: Lawyer says mandatory hotel quarantines could harm lower-income Canadians – CTV News
OTTAWA —
The Canadian Civil Liberties Association is questioning Ottawa's move to require hotel quarantines for international travellers, saying it may harm lower-income Canadians and infringe on citizens' mobility rights.
Cara Zwibel, a lawyer who heads the organization's fundamental freedoms program, is calling on the federal government to produce any evidence that returning passengers are breaching the current requirement to self-isolate at home, which she suggests is the only fair basis to toughen the rules.
Prime Minister Justin Trudeau announced more than two weeks ago that travellers flying back from abroad will have to quarantine at a federally mandated hotel for up to three days at their own expense, though he acknowledged that only a fraction of COVID-19 cases appear to stem from overseas trips.
Zwibel suggests that the cost — $2,000 or more, according to the government — could be prohibitive for lower-income Canadians who need to care for sick relatives or receive specialized medical care abroad.
Health conditions that would make isolating in a hotel particularly challenging are another concern.
In a letter to Canada's transport minister and attorney general, the civil liberties association is demanding Ottawa carve out quarantine exemptions and fee waivers for Canadians who seek to look after loved ones or receive treatment overseas, particularly people in narrow financial straits.
"For these individuals, travel is not a luxury," Zwibel says in the letter.
"The government's definition of what constitutes 'essential travel' for these purposes will be important."
Ottawa has not announced when mandatory hotel quarantines will come into effect, one of several measures aimed at choking off viral spread at the border and deterring non-essential travel.
Trudeau announced on Jan. 29 that Canadian airlines had suspended flights to Mexico and the Caribbean until April 30. Residents who do choose to fly abroad now have to furnish negative COVID-19 test results less than 72 hours before departure back to home soil.
Roughly two per cent of cases with "known exposure" have been linked to international travel, and an even smaller proportion in recent weeks, according to the Public Health Agency of Canada. However, there is still virtually no testing at the border and many recent cases do not have an identified source.
Section 6 of the Charter of Rights and Freedoms states that "every citizen of Canada has the right to enter, remain in and leave Canada," though all rights are subject to reasonable limits.
This report by The Canadian Press was first published Feb. 8, 2021.
Health Canada received more Johnson & Johnson data on same day as U.S. approval – CBC.ca
Health Canada on Saturday received additional data required to inform its decision on Johnson & Johnson's COVID-19 vaccine — the same day the shot was approved in the United States.
"We were waiting on some manufacturing data, and that came in yesterday. So we're starting to look at that," Dr. Supriya Sharma, Health Canada's chief medical adviser, said Sunday on Rosemary Barton Live.
"It's really difficult to predict exactly when we might make a final decision because it really depends on that data. But we're looking at … the next couple of weeks."
The data received on Saturday is what health regulators need to ensure that "every dose of the vaccine that comes off the production lines meets quality standards," Sharma wrote in an email to CBC News.
The approval timeline depends on that information, but it also depends on whether regulators need to discuss any questions that arise with the manufacturer. Work that happens in the final stages of review — including finalizing a risk-management plan for monitoring the vaccine after authorization — must also be completed.
The two-week approval target takes those steps into consideration but doesn't account for unexpected issues that could crop up, Sharma said.
The government authorized the use of a third vaccine, the Oxford-AstraZeneca shot, on Friday.
WATCH | Johnson & Johnson vaccine approval could come in the next couple of weeks:
Health Canada's chief medical adviser, Dr. Supriya Sharma, said the agency is waiting on manufacturer data to make a determination on Johnson & Johnson's single-dose COVID-19 vaccine, but contingent on that data, approval could come in the next few weeks. 9:23
Single-dose shot makes for easier rollout
In a global trial, the Johnson & Johnson vaccine, which was cleared by the U.S. Food and Drug Administration (FDA) on Saturday, was found to be 66 per cent effective at staving off moderate to severe illness and was 85 per cent effective at preventing the most serious outcomes.
Canada has ordered 10 million doses of the vaccine, with options for up to 28 million more.
The best vaccine for an individual is [the] one that you can get.– Health Canada chief medical adviser Dr. Supriya Sharma
"In terms of the committee meeting that the FDA had, we had observers there as well, so all of that helps make for a more efficient review," Sharma told CBC chief political correspondent Rosemary Barton.
While the vaccine was approved as a one-shot regimen, the company is also testing the efficacy of administering two doses of its product.
"If a vaccine is only only dose, then that makes it easier for administration. You don't have to do the followup to record people and track them down to get the second dose," Sharma told Barton. "So all of that helps, but what really helps the most is getting as many vaccines authorized and get that supply in as quickly as possible."
Not a question of 'good' and 'bad' vaccines
Now that more vaccines are earning approvals, Sharma said a "narrative" has emerged where people assume one shot confers better protection than another.
Efficacy, she said, simply means determining whether "something does what it's supposed to do." As far as COVID-19 vaccines are concerned, that means comparing one group of people who receive the shot against another group of people who didn't and contrasting the number of cases in both groups.
"When we look across all the vaccines, the major five that are under review and authorized, if you look at that subsection that matters most — severe disease, hospitalizations, dying of COVID-19 — all of these vaccines are equally protective," Sharma explained.
The chief medical adviser cautioned against pitting one shot against another, something she said can only happen in a "head-to-head" trial, which would see two vaccines being tested together in the same trial.
"The best vaccine for an individual is [the] one that you can get. That's pretty simple," she said.
"For people who are sitting back and waiting for another vaccine, I would say the longer, and the more people, who do that, the more we're all going to be sitting at home if we're lucky to have a home."
You can watch full episodes of Rosemary Barton Live on CBC Gem, the CBC's streaming service.
The latest news on COVID-19 developments in Canada – Richmond News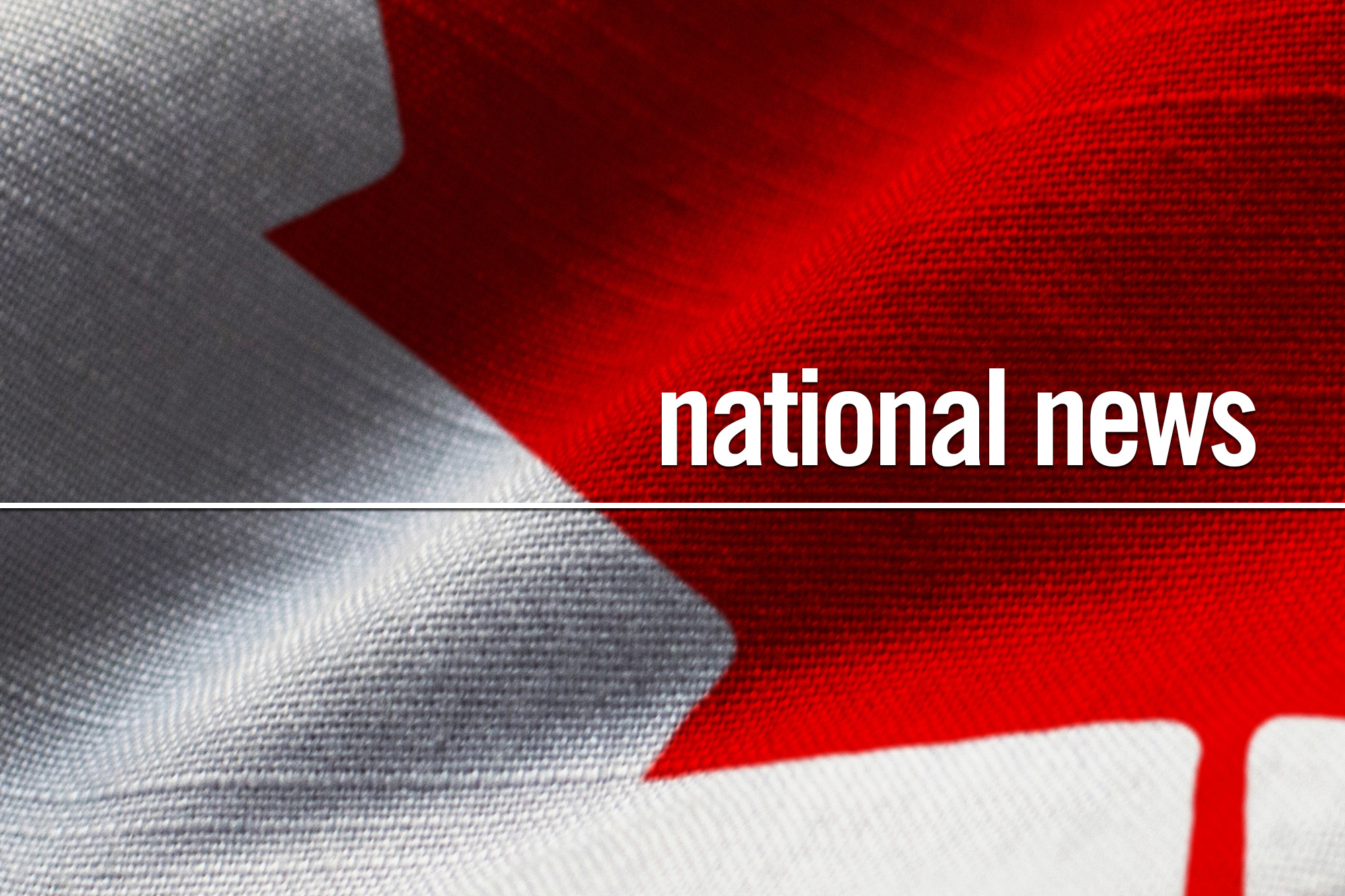 The latest news on COVID-19 developments in Canada (all times Eastern):
3 p.m.
Saskatchewan is reporting 141 new COVID-19 cases today, but no new deaths linked to the virus.
The province says its seven-day average of new cases is 146, which it says works out to 11.9 new cases per 100,000 people.
There were 1,662 COVID-19 vaccine doses administered in the province on Saturday, raising the total number to 78,226 delivered so far.
—
2:05 p.m.
Manitoba is reporting two new deaths in people with COVID-19.
One was in his 80s, the other was in her 90s, and both were from the Winnipeg health region.
The province says there were 50 new COVID-19 cases diagnosed as of 9:30 a.m. this morning.
Most of Manitoba's new cases are in the Winnipeg and Northern health regions, with each recording 21 new infections.
So far, the province says it has recorded five cases of the virus variant first identified in the United Kingdom.
—
1:50 p.m.
Nova Scotia is reporting three new cases of COVID-19 in the province today.
Health officials say the cases are spread out across the province, with the central, eastern and northern regions each recording one new infection.
Officials say one of the cases is a close contact of a previous case, while two are related to travel outside Atlantic Canada.
Nova Scotia has 38 active cases of COVID-19, with two people currently in hospital.
—
1 p.m.
Health authorities in Newfoundland and Labrador have diagnosed seven new cases of COVID-19 today, bringing the total number of active infections to 262.
The province says all seven cases are in the Eastern Health region, which includes St. John's.
Officials say four of the infections were identified in individuals aged 20 to 39, while one patient was under 20 years old, one was aged 40 to 49 and one was aged 50 to 59.
The new cases identified include three females and four males.
Officials say there are currently 10 people in hospital with COVID-19, with six of those patients in intensive care.
—
11:30 a.m.
Quebec is reporting 737 new cases of COVID-19 and nine additional deaths due to the virus.
Four of the deaths occurred in the last 24 hours, while the rest took place earlier.
Hospitalizations rose by two to 601. Of those, 117 patients are in intensive care, which is five more than a day earlier.
The province gave 12,469 doses of vaccine on Saturday for a total of more than 432,000 since the pandemic began.
—
11 a.m.
Health officials in New Brunswick say a 90-year-old resident of an adult residential facility in Edmundston has died as a result of underlying complications including COVID-19.
The case brings the total number of deaths in the province related to the novel coronavirus disease to 27.
Chief medical officer of health Dr. Jennifer Russell says the loss of another New Brunswicker is a sad moment for the province and is something that never gets easier.
The number of active cases in New Brunswick stands at 38, with one patient currently hospitalized in intensive care.
—
10:45 a.m.
Ontario is expanding its list of vaccine recipients to include those experiencing homelessness even as it passes a bleak new milestone in the fight against COVID-19.
The province has officially logged more than 300,000 COVID-19 infections since the start of the pandemic and is just shy of 7,000 total deaths.
Ontario added 1,062 new infections to its count today for a total of 300,816, while 20 new deaths bring the overall toll to 6,980.
Meanwhile Toronto says it willbegin vaccinating residents of its shelter system this week after getting the green light from the province over the weekend.
—
This report by The Canadian Press was first published Feb. 28, 2021.
The Canadian Press
Coronavirus: What's happening in Canada and around the world on Sunday – CBC.ca
The latest:
Ontario crossed the 300,000 mark for total number of COVID-19 cases on Sunday and remains the province with the highest tally.
Its overall count rose to 300,816 after health officials counted 1,062 new infections.
The province has been logging roughly 1,000 new cases per day in recent weeks. Ontario is also approaching 7,000 deaths linked to the virus since the start of the pandemic, with 6,980 in total recorded as of Sunday.
Ontario is taking a regional approach to its pandemic response and is set to push two public health units back into lockdown on Monday: Simcoe-Muskoka and Thunder Bay.
Restrictions will loosen on Monday in Niagara Region; Chatham-Kent; Middlesex-London; Southwestern; Haldimand-Norfolk; Huron Perth; and Grey Bruce public health regions.
To the east, Prince Edward Island is bringing in some new circuit breaker restrictions, starting Sunday, because of a spike in COVID-19 cases.
Most of the province's previous cases have been linked to travel, but many of its 12 new COVID-19 cases in the past few days have no such connection.
The restrictions will be in effect until at least March 14, Dr. Heather Morrison, P.E.I.'s chief public health officer, said in a COVID-19 briefing on Saturday.
They include no in-restaurant dining, no sports games or tournaments, a limit on gym capacity and restricting personal gatherings to household members plus 10 "consistent" people.
---
Have a question or something to say? CBC News is live in the comments now.
---
What's happening across Canada
As of 11:15 a.m. ET on Sunday, Canada had reported 866,000 cases of COVID-19, with 30,718 cases considered active. A CBC News tally of deaths stood at 21,989.
In British Columbia, Fraser Health reported that an outbreak had been declared at Royal Columbian Hospital in New Westminster, where five patients in a medicine unit have tested positive for the novel coronavirus.
Alberta Health Services CEO Dr. Verna Yiu is apologizing for the "frustration and worry" caused by the problematic launch of its online COVID-19 vaccine appointment booking system. The site repeatedly crashed, and the 811 phone line jammed as Albertans tried for hours to book appointments.
Alberta registered 415 new cases and six additional deaths on Saturday.
Saskatchewan reported 162 new cases and five deaths.
First Nations in the province have continued to be hit hard by COVID-19 in the first two months of 2021, with Indigenous Services Canada saying there were 2,779 new cases on reserves in Saskatchewan so far this year — more than any other province in Canada.
Manitoba confirmed 90 new COVID-19 cases and four more deaths.
With numbers continuing to decline, the provincial government is considering a broad swath of relaxed COVID-19 rules that could increase outdoor gathering sizes, let families form a "bubble" with another household and see almost all establishments allowed to reopen, including in the retail and indoor recreation sectors.
WATCH | Manitoba government considers relaxing COVID-19 rules:
Provincial officials give update on COVID-19 outbreak: Thursday, February 25, 2021. 28:23
Ontario reported 1,062 new cases of COVID-19 and 20 additional deaths on Sunday, after counting 1,185 new cases and 16 new deaths the previous day.
The province also announced Friday it is activating an "emergency brake" in Thunder Bay and Simcoe-Muskoka, sending the regions back into lockdown to "immediately interrupt transmission and contain community spread. "The two regions will move into the grey lockdown level of Ontario's COVID-19 restriction plan effective 12:01 a.m. ET on Monday, March 1.
Quebec marked one year on Saturday since detecting its first case of COVID-19. It has Canada's second-highest count for coronavirus infections among the provinces and territories.
In that time, Quebec has registered 287,740 cases of the virus, including 737 that were announced Sunday. A total of 10,393 deaths in the province have been attributed to the respiratory infection, including nine new deaths on Sunday.
The province is working to accelerate its mass vaccination campaign, with the goal of administering 12 million doses by the beginning of September. Montreal is expanding its vaccination program to include members of the general public aged 80 and over. The city's campaign is set to get underway on Monday.
New Brunswick reported one new death attributed to COVID-19 on Sunday but no new cases.
Residents of the province can now go between regions for non-essential trips. Under revised orange phase guidelines, those living in other regions can be part of a household's steady 10 contacts, and hospital visits are permitted with public health measures in place.
Newfoundland and Labrador reported four new cases and one additional death, bringing its total death toll to six.
Nova Scotia announced four new cases on Saturday as tighter restrictions came into force to stem a recent spike.
Restaurants and bars in the Halifax area must now stop serving food and drinks by 9 p.m. and must close by 10 p.m. Restrictions are also being placed on sports, arts and culture events.
WATCH | How the pandemic has affected young adults:
Online learning. Stunted careers. Relationships that never had a chance to blossom, and opportunities that might never materialize. CBC News spoke to six young adults about how the first year of the pandemic has affected their lives. 5:12
Prince Edward Island reported six new cases of COVID-19 on Saturday. The new cases — five men and one woman — are all in their 20s. Five are close contacts of previous cases.
Nunavut added six recoveries on Saturday. Active cases in the territory now stand at 20.
In the Northwest Territories, a Gahcho Kué mine worker who contracted COVID-19 is in critical condition, health authorities confirmed Friday. The territory has seen a total of four people hospitalized for complications related to COVID-19, with three connected to the Gahcho Kué mine. All but one have recovered.
What's happening around the world
As of Sunday, more than 113.9 million cases of COVID-19 had been reported worldwide, with 64.3 million of them listed as recovered on a tracking site maintained by Johns Hopkins University. The global death toll stood at more than 2.5 million, according to the U.S.-based university.
The Philippines received its first batch of the COVID-19 vaccine on Sunday, among the last in Southeast Asia to secure the critical doses despite having the second-highest number of coronavirus infections and deaths in the hard-hit region.
A Chinese military transport aircraft carrying 600,000 doses of vaccine donated by China arrived at an air base in the capital. Initial vaccinations of health workers were scheduled to start in six Metropolitan Manila hospitals on Monday.
Aside from the donated vaccine from Sinovac Biotech, the government has separately ordered 25 million doses from the China-based company. An initial 525,600 doses of COVID-19 vaccine from AstraZeneca were also scheduled to arrive on Monday, presidential spokesperson Harry Roque said.
The initial deliveries are a small fraction of at least 148 million doses the government has been negotiating to secure from Western and Asian companies to vaccinate about 70 million Filipinos for free in a massive campaign largely funded with foreign and domestic loans. The bulk of the vaccine shipments are expected to arrive later this year.
The United States is getting a third vaccine to prevent COVID-19, as the Food and Drug Administration on Saturday cleared a Johnson & Johnson shot that works with just one dose.
Health experts are anxiously awaiting a one-and-done option to help speed vaccinations, as they race against a virus that has already killed more than 510,000 people in the U.S.
The FDA said the Johnson & Johnson vaccine offers strong protection against what matters most: serious illness, hospitalizations and death. One dose was 85 per cent protective against the most severe COVID-19 illness, in a massive study that spanned three continents — protection that remained strong even in countries such as South Africa, where the variants of most concern are spreading.
Johnson & Johnson is initially providing a few million doses, and shipments to states could begin as early as Monday. By the end of March, the company has said it expects to deliver 20 million doses to the U.S. and 100 million by summer.
---
Have questions about this story? We're answering as many as we can in the comments.