Coronavirus: What's happening in Canada and around the world on Monday – CBC.ca
The latest:
Britain's newly established quarantine hotels have received their first guests as the government tries to prevent new variants of the coronavirus from derailing its fast-moving vaccination drive.
Passengers arriving at London's Heathrow Airport on Monday morning were escorted by security guards to buses that took them to nearby hotels.
On Sunday the government reached its goal of giving the first of two doses of vaccine to 15 million of the most vulnerable people, including health-care workers and those over the age of 70.
Health Secretary Matt Hancock said the vaccination drive is now being extended to people over 65 and those with underlying health conditions.
Health officials are concerned that vaccines may not work as well on some new strains of the virus, including one first identified in South Africa.
People arriving in England from 33 high-risk countries must stay in quarantine hotels for 10 days at their own expense. In Scotland the rule applies to arrivals from any country.
Critics say the move comes too late, with the South African variant already circulating in the country.
PM to set out reopening plan next week
British Prime Minister Boris Johnson on Monday spoke about his plan to lift the COVID-19 lockdown.
"We've got to be very prudent and what we want to see is progress that is cautious, but irreversible," Johnson told reporters. "If we possibly can, we'll be setting out dates."
He went on: "If because of the rate of infection, we have to push something off a little bit to the right — delay it for a little bit — we won't hesitate to do that."
Johnson, who will set out his plan to lift lockdown on Feb. 22, said the rates of infection were still very high and that too many people were still dying.
"The risk is that if you have a large, as it were, volume of circulation, if you've got loads of people, even young people getting the disease, then a couple of things happen: First of all, you have a higher risk of variants and mutations within the population, where the disease is circulating," he said.
"Secondly, there will also be a greater risk of the disease spreading out into the older groups again."
---
What's happening in Canada
As of 9:30 a.m. ET on Monday, Canada had reported 825,790 cases of COVID-19, with 35,984 cases considered active. A CBC News tally of deaths stood at 21,293.
WATCH | Age-based vaccinating the easiest method, epidemiologist says:
Prioritizing by age is the easiest and simplest way for provinces to carry out the mass vaccination program required for COVID-19, says epidemiologist Dr. Christopher Labos. 7:01
In Newfoundland and Labrador, all students will make the switch to online learning by Thursday, as the English School District set out a staggered schedule to get children into virtual classrooms until at least Feb. 26.
Alert Level 5 was triggered late Friday with the confirmation that the B117 coronavirus variant, the variant initially detected in the United Kingdom, is now circulating in the province.
The province saw a massive spike in COVID-19 cases last week, with reported daily new cases reaching as high as 100 on Feb. 11. New cases has since declined, with 26 cases and 11 cases reported on Saturday and Sunday, respectively.
WATCH | Calls to pause reopening as variants detected across Canada:
There are calls for provinces to pause some reopening plans after several COVID-19 variants have been detected in all 10 provinces. Experts predict these variants could be dominant within weeks, with potentially dire consequences. 2:06
In Ontario, widespread testing for all residents at a Mississauga condominium is set to start Monday after five cases of the coronavirus variant first detected in South Africa were identified at the location.
The province on Sunday identified the next groups in line to be vaccinated against COVID-19, with adults aged 80 and over among them.
The Ontario government has nearly finished offering a first dose to all residents of long-term care homes and high-risk retirement homes in the province, retired general Rick Hillier, chair of the province's COVID-19 vaccine distribution task force, said in a memo to medical officers of health and hospital CEOs.
Here's a look at what else is happening across Canada:
---
What's happening around the world
As of Monday morning, more than 108.8 million cases of COVID-19 had been reported worldwide, with more than 61.1 million of those cases listed as recovered or resolved in a database maintained by Johns Hopkins University. The global death toll stood at more than 2.4 million.
In the Asia-Pacific region, South Korea said on Monday it would not use AstraZeneca's vaccine on people aged 65 and older, reversing an earlier decision, and scaled back initial vaccination targets due to delayed shipments from global vaccine-sharing scheme COVAX.
South Korea had said it would complete vaccinations on 1.3 million people by the first quarter of this year with AstraZeneca shots, but it slashed the target sharply to 750,000.
Australia and New Zealand have received their first vaccine deliveries and will begin rolling out inoculations in the coming week, while Melbourne and Auckland remained locked down following the emergence of new cases.
"The eagle has landed," Australian Health Minister Greg Hunt told reporters in Canberra on Monday as the first shipment of 142,000 doses of the vaccine developed by Pfizer and Germany's BioNTech touched down.
In Africa, Zimbabwe has received its first COVID-19 vaccines with the arrival early Monday of an Air Zimbabwe jet carrying 200,000 Sinopharm doses from China. It is one of China's first shipments of vaccines to Africa, after deliveries to Egypt and Equatorial Guinea.
The first Sinopharm vaccines are a donation from China to the southern African country. President Emmerson Mnanagagwa's government has purchased an additional 600,000 doses of the Sinopharm vaccine that are expected to arrive early next month, according to state media.
The first batch of vaccines for Zimbabwe has been successfully delivered. We start vaccinating Zimbabweans this week!<br><br>The faster our country is protected against this virus, the faster Zimbabwe's economy can flourish.<br><br>God bless you all, god bless Zimbabwe! 🇿🇼 <a href="https://t.co/u2noXMWcnR">pic.twitter.com/u2noXMWcnR</a>

&mdash;@edmnangagwa
South Africa has reopened its major land borders with neighbouring countries after closing them last month to prevent the spread of COVID-19.
The country, which has seen a cumulative total of nearly 1.5 million cases and 47,000 deaths, has seen a decline in new cases and is set to start vaccinating its front-line health workers with Johnson & Johnson vaccines later this week.
In the Middle East, Israel's largest health-care provider reported on Sunday a 94 per cent drop in symptomatic COVID-19 infections among 600,000 people who received two doses of Pfizer's vaccine in the country's biggest study to date.
Health maintenance organization Clalit, which covers more than half of all Israelis, said the same group was also 92 per cent less likely to develop severe illness from the virus.
"It shows unequivocally that Pfizer's coronavirus vaccine is extremely effective in the real world a week after the second dose, just as it was found to be in the clinical study," said Ran Balicer, Clalit's chief innovation officer.
In the Americas, Brazil has confirmed cases of the variant of the novel coronavirus first discovered in the U.K. in two states and in the federal district of Brasi­lia, according to a statement from the health ministry on Sunday. The government said it has not yet confirmed cases of the variant first identified in South Africa.
Brazil has the world's highest number of coronavirus deaths after the United States and more than 9.8 million confirmed cases. The variant of the virus first discovered in Brazil is circulating in 10 states, the health ministry said.
In Europe, the first shipment of a COVID-19 vaccine developed in China will arrive Tuesday in Hungary, the first country in the European Union to approve it.
In a video on Facebook on Monday, State Secretary Tamas Menczer said 550,000 doses of the vaccine developed by Chinese state-owned company Sinopharm will be transported by jet from Beijing, enough to treat 275,000 people with two doses each. The first shipment will undergo testing by the National Public Health Center before inoculations begin, Menczer said.
A French medical team was due to start work Monday at a hospital in Portugal, which for more than three weeks has been the country in the world with most COVID-19 deaths by size of population.
The French doctor and three nurses arrived amid signs that a month-long lockdown, which is being extended to at least March 1, is paying off. On Sunday, just over 4,800 COVID-19 patients were in hospital, down from a Feb. 1 peak of close to 7,000.
Canada's COVID-19 Immunity Task Force co-chair explains why she now backs 2nd dose delay – CBC.ca
The co-chair of Canada's COVID-19 Immunity Task Force says she's now "very much in favour" of delaying the second dose of COVID-19 vaccines for shots that must be administered under a two-dose regimen.
It's a relatively new reversal for Dr. Catherine Hankins, who told CBC Radio's The House that she resisted the idea of extending the interval between first and second doses as recently as January.
"I didn't feel that we had the data," Hankins told host Chris Hall. "But the population, real-world data coming in from the U.K., from Israel and even from B.C. and Quebec are convincing to me."
On Wednesday, Canada's National Advisory Committee on Immunization (NACI) recommended that the maximum interval between the two doses should be stretched to four months to increase the number of people receiving their first shot.
The committee previously recommended that the maximum interval between Pfizer-BioNTech doses should be three weeks, a number that climbed to four weeks for the Moderna vaccine and 12 weeks for the AstraZeneca-Oxford product. The newly approved Johnson & Johnson shot is a single-dose vaccine.
The updated guidance comes from findings from two clinical trials examining the efficacy of the Pfizer and Moderna vaccines after a single dose, as well as population health data from several countries — and two Canadian provinces — on how well those shots performed after being administered once.
While the population studies yielded lower efficacy results after one dose than the clinical trials, NACI said the difference was expected given that vaccine effectiveness tends to be lower in the general population than it is under the controlled setting of a clinical trial.
CBC News: The House15:50Vaccination frenzy grips Canada
CBC's J.P. Tasker walks through a busy week of vaccine developments and COVID-19 Immunity Task Force co-chair Dr. Catherine Hankins discusses prospects for achieving mass immunization. 15:50
One dose still confers benefits — and reduces transmission
Hankins said it was the population health data that convinced her to change course.
"Basically, it's showing that you have sustained protection … for two months, in terms of reducing hospitalizations and deaths, including against this B117 variant that was first identified in the U.K.," she said.
"So you have those benefits to the individuals that get the single dose, but you have then this additional benefit that they showed in Israel, that people who get infected after they've had the vaccine … are much less likely to transmit to other people."
Hankins, who is also a professor of public and population health at McGill University in Montreal, cautioned that the new recommendation does not mean people should forgo the second dose altogether.
"What's clear is we can offer more individuals the direct benefit that [a] single dose will bring, plus the indirect benefit of reduced transmission that will avert hospitalizations and deaths for people who don't yet have the vaccine. So to me, it's a win-win situation."
Before NACI released its guidelines, British Columbia had already moved to implement a four-month gap in administering doses. A number of other provinces have now extended their dose intervals to widen initial rollout efforts.
Science continues to evolve
The decision has its critics — Canada's chief science adviser, Mona Nemer, on Monday called B.C.'s plan a "population level experiment," a comment Provincial Health Officer Dr. Bonnie Henry said was "unfortunate."
Nemer told CBC's Power & Politics that data from Pfizer and Moderna is based on first and second doses being spaced weeks apart, rather than months.
Hankins said she understands the confusion that can arise from mixed messaging, but noted that the evidence is clear that one dose can confer a degree of protection and help curb chains of transmission.
"I would say this is a very pragmatic public health policy decision," she said. "It'll be monitored very, very closely, both in terms of breakthrough infections, variants and how they're being dealt with, etc."
And that means scientific guidance could change again.
"I think it's important for the public to realize that we are gathering data all the time and it's helping inform decisions, and they should expect there to be changes as we go forward," Hankins said.
The latest news on COVID-19 developments in Canada – Burnaby Now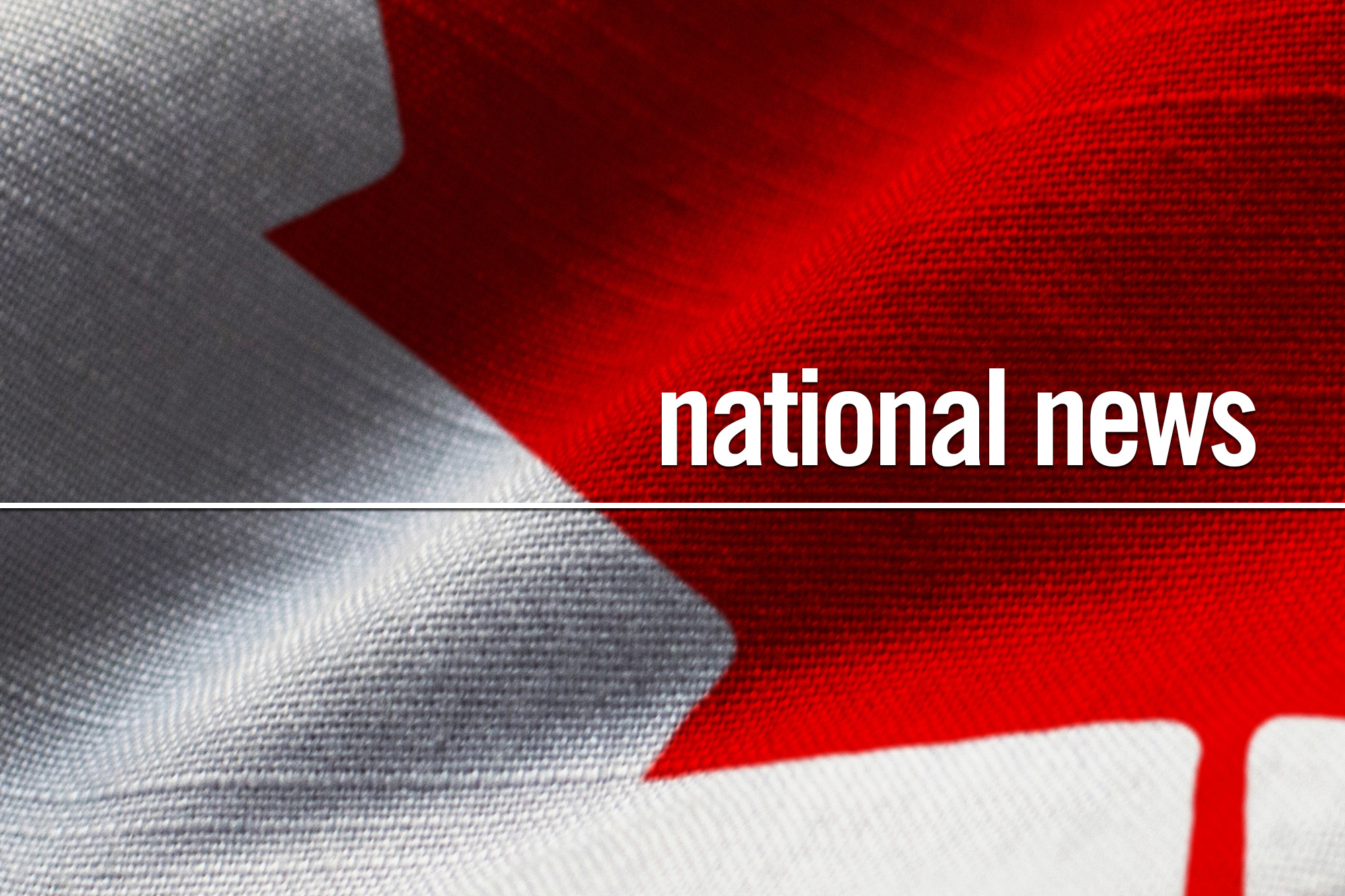 The latest news on COVID-19 developments in Canada (all times Eastern):
7:30 p.m.
Alberta's chief medical health officer says there are 341 new COVID-19 cases in the province in the previous 24 hours, and one additional death.
Dr. Deena Hinshaw says in a series of tweets that the new cases include 36 which are tied to virus variant of concern.
She says there are 4,649 active COVID-19 cases in Alberta, with the number of those hospitalized falling to 247.
She says 42 of those patients are in intensive care.
Hinshaw says today's test positivity rate is 4.1 per cent.
—
3:10 p.m.
Saskatchewan is reporting three new COVID-19 deaths among residents who tested positive for COVID-19.
The province's daily pandemic update says all three were from the Saskatoon zone and ranged in age from their 50s to their 80s.
The update also notes there 163 new COVID-19 cases in the province today.
Saskatchewan has 1,613 cases that are considered active, and 142 people currently in hospital with the virus.
—
2:55 p.m.
Nunavut is reporting another four new cases of COVID-19 today.
All are in Arviat, bringing the total number of active cases there to 21.
The community is the only one in Nunavut with active cases.
Officials also reported four additional cases in Arviat on Friday, plus 10 the day before.
Nunavut's chief public health officer, Dr. Michael Patterson, said Friday that despite the new cases, the outbreak in the community is contained.
—
2 p.m.
Manitoba is reporting one new COVID-19 death today — a woman in her 20s in the Winnipeg health region.
The daily pandemic update from the province notes there were 66 new COVID-19 cases as of 9:30 this morning, six of which are the variant originally found in the United Kingdom and three of which are a variant first detected in South Africa.
The update says Manitoba's five-day COVID-19 test positivity rate is 3.1 per cent provincially and 2.2 per cent in Winnipeg.
There are 1,114 active COVID-19 cases in Manitoba, with 158 patients in hospital.
—
1:15 p.m.
New Brunswick health authorities are reporting six new cases of COVID-19.
Officials say all six patients are self-isolating and contact tracing is underway.
There are now 35 reported active COVID-19 infections in New Brunswick with three people in hospital, including two in intensive care.
Public health has confirmed 1,453 cases in the province since the onset of the pandemic, including 28 deaths.
—
12:50 p.m.
Newfoundland and Labrador health authorities are reporting two new cases of COVID-19.
Officials say both cases are close contacts of previously identified patients.
Authorities say there are now 87 active reported COVID-19 cases across the province.
All but two of those infections are in the eastern health region, where an outbreak spread rapidly through the St. John's metro area last month.
—
11:25 a.m.
Nova Scotia health officials are reporting six new cases of COVID-19 today.
Authorities say all six infections are connected to travel or to previously identified cases.
Public health says there are now 29 active reported cases of COVID-19 across the province, with two people in hospital with the disease.
There have been 1,657 infections reported in the province since the onset of the pandemic.
—
11:15 a.m.
Quebec is reporting 749 new COVID-19 infections over the past 24 hours, along with 10 new deaths linked to the virus.
The province also says it administered 19,865 doses of a COVID-19 vaccine on Friday, marking a new single-day high for Quebec's immunization drive.
Hospitalizations in the province declined by 16 to 601 today, while the number of patients in intensive care decreased by two to 109.
—
10:30 a.m.
Ontario is reporting comparatively low COVID-19 case figures today, logging 990 new infections and six virus-related deaths over the past 24 hours.
Health Minister Christine Elliott says there are 284 new cases in Toronto, 173 in Peel Region, and 82 in York Region.
Two of those long-standing hotspots, Toronto and Peel, are due to rejoin the province's COVID-19 response framework at the grey lockdown level starting on Monday.
The province is also reporting a single-day high of 39,698 doses of COVID-19 vaccine administered since Friday's update.
—
This report by The Canadian Press was first published March 6, 2021.
The Canadian Press
Ontario sees 990 new COVID-19 cases and 6 deaths – CBC.ca
Ontario is reporting 990 new cases of COVID-19 and six new deaths, according to the latest provincial figures.
The new daily case count brings the total number of cases since the pandemic began in Ontario to 306,997.
Toronto saw 284 new cases while Peel Region saw 173. Both regions are under stay-at-home orders that are scheduled to lift on Monday. York Region reported 82 new cases.
WATCH | Hillier talks about vaccine rollout:
Retired general Rick Hillier, head of Ontario's Vaccine Distribution Task Force, says the addition of two newly approved COVID-19 vaccines will allow the province to 'crush those timelines' and get one dose of vaccine into every willing Ontarian who is eligible by June 20. 1:17
The update follows the release of Ontario's accelerated vaccine rollout plan, which should see all adults 60 and older given a first dose of COVID-19 vaccine by early June — a month sooner than initially planned.
"That was very optimistic," Dr. Peter Lin told CBC News on Saturday.
Lin applauded the province's rollout strategy for including an option to space out shots of the Pfizer-BioNTech and Moderna vaccines by up to four months.
"[That] means more people can get vaccinated and the whole idea is to burn the virus out," he said. "If you have lots of people vaccinated, the virus can't find a new host and we could say goodbye to the virus quicker and get back to normal life faster."
To date, Ontario has administered more than 860,400 doses of COVID-19 vaccines with more than 270,600 people fully vaccinated. Toronto, the province's largest city, is responsible for the administration of nearly 200,000 of those doses — a figure that amounts to more than 124,686 people being vaccinated.
In a Saturday news release, the city said 197,155 doses have been administered, and that several clinics are underway on Saturday to vaccinate hospital and community-based healthcare workers who are in Phase 1 priority groups.
Vaccine availability continues to be a stumbling block for cities, including Toronto, which has a population of more than 2.9 million.
Other public health units that saw double-digit increases in cases were:
Ottawa: 60
Thunder Bay: 54
Halton Region: 34
Waterloo Region: 33
Durham Region: 32
Lambton: 27
Simcoe Muskoka: 27
Windsor-Essex: 27
Hamilton: 24
Leeds, Grenville and Lanark District: 19
Sudbury: 17
Wellington-Dufferin-Guelph: 17
Eastern Ontario: 12
(Note: All of the figures used in this story are found on the Ministry of Health's COVID-19 dashboard or in its Daily Epidemiologic Summary. The number of cases for any region may differ from what is reported by the local public health unit on a given day, because local units report figures at different times.)
2 regions to see restrictions eased Monday
Infectious diseases specialist Dr. Zain Chagla told CBC News on Saturday that Canada's approval of the single shot Johnson & Johnson vaccine — news that came after Ontario released its vaccine plan — should definitely help speed up the timeline.
"We'll get to the point where vaccines are scaling up and up and up," he said.
But he cautioned: "There may be turbulence for the next month or so."
On Monday, stay-at-home orders in Toronto and Peel Region will be lifted, although both regions will stay in lockdown. Medical officers of health for both regions had urged caution ahead of the shift.
"Vaccines do us no good if they're not in arms yet," Dr. Lawrence Loh said at a Wednesday news conference. "We must stay the course."
Last month, the province made a few changes to what people are allowed to do in a grey lockdown.
As of Monday, residents in Toronto and Peel Regions will be able to shop in person at reduced capacity: 50 per cent for grocery stores, convenience stores and pharmacies and 25 per cent for other retailers. Loitering in shopping malls or other stories will not be permitted. Individuals will still need to wear a mask and practice physical distancing.
WATCH | Toronto and Peel Region to move into grey zone as stay-at-home order lifts on Monday
It's now official — Toronto and Peel will move into the grey zone starting on Monday. The stay-at-home order will also be lifted — meaning in-person shopping will be permitted at limited capacity, but indoor dining, salons and gyms will remain closed. Farrah Merali with reactions to the news. 2:15