Coronavirus: What's happening in Canada and around the world on Saturday – CBC.ca
The latest:
Prime Minister Justin Trudeau is warning that Canada's future hangs in the balance if people don't reduce their contacts to prevent dire new COVID-19 projections from becoming a reality.
"This is the future of our country, this is the future of our children, it's the future of our loved ones and our seniors, it's our economy, it's our businesses, it's everything all together," Trudeau said Friday.
Trudeau also warned that a "normal Christmas" this year is "right out of the question" with cases across the country spiking. National modelling is predicting a worst-case scenario of 60,000 cases per day by the end of the year.
An average of 4,800 cases are being reported daily, an increase of about 15 per cent from last week, said Dr. Theresa Tam, Canada's chief public health officer.
WATCH | Dr. Tam on having 'The Talk' with relatives as holidays approach:
Canada's chief public health officer spoke with reporters during the pandemic briefing on Friday 2:13
"We are not on a good trajectory," Tam said Friday. "I think across the board, across Canada, we have to say the time is now, with urgency, that we limit contacts."
Toronto and the neighbouring Peel Region are going back into lockdown, as of Monday, and several other regions of Ontario are moving to higher restriction levels now that the province has surpassed 100,000 COVID-19 cases since the pandemic began.
The shutdown will last a minimum of 28 days, equal to two incubation periods for the coronavirus, and the province says it will fine people $750 for violating public-health rules.
WATCH | Ontario puts Toronto and Peel Region into lockdown:
Toronto and Peel Region will be are now in lockdown on Monday. No indoor gatherings with anyone outside the immediate household, are allowed. Businesses of all kinds are moving to takeout, delivery, curb-side service or closure and breaking the rules comes with fines. 3:43
Non-essential retail stores must close and only offer curbside pickup or delivery. Grocery stores, pharmacies, convenience stores, hardware stores and liquor outlets will stay open, operating at 50-per-cent capacity.
WATCH | Doctor concerned about gatherings, panic purchases ahead of lockdown:
CBC News medical contributor Dr. Peter Lin discusses the lockdown restrictions coming to Toronto and Peel region and whether they'll be sufficient to address rising COVID-19 cases. 9:11
Schools and daycare centres will also remain open. Gyms, hair salons and other personal services must close. Restaurants can only offer takeout and delivery. Big-box retailers and discount stores that sell groceries will can remain open.
Ontario Premier Doug Ford announced up to $600 million in relief for business impacted by the new measures.
The province reported 1,418 more cases of COVID-19 on Friday, including 393 in Toronto, 400 in Peel Region and 168 in York Region. The newly confirmed infections push the seven-day average up to 1,373 after three straight days of declines.
Ontario also announced that eight more people with COVID-19 have died since the last update, bringing the official death toll to 3,451.
Quebec is planning ahead for the holiday season, with a focus on the period from Dec. 24-27. It recommends people keep social gatherings to no more than 10 people during that time. If they're planning get-togethers, Premier François Legault says they should limit their contacts "as much as possible one week before and one week after."
Quebec reported 1,259 new cases of COVID-19 and 32 more deaths on Friday, a day after Legault proposed a "moral contract" for the season.
---
What's happening across Canada
Canada's COVID-19 case count — as of Friday evening — stood at 320,719, with 52,739 of those considered active cases. A CBC News tally of deaths based on provincial reports, regional health information and CBC's reporting stood at 11,334.
An Edmonton doctor says people coming into her hospital with COVID-19 are sicker than patients in the first wave. Dr. Neeja Bakshi helped set up the COVID-19 unit at the Royal Alexandra Hospital. She says medical staff are in danger of burnout as the number of new cases begin to spike in Alberta.
Alberta reported a record 1,155 new cases on Friday. Dr. Deena Hinshaw, the province's chief medical officer of health, also announced 11 more deaths.
Indigenous Services Minister Marc Miller announced $120.3 million in funding to support Indigenous communities and organizations in Alberta and Saskatchewan amid a recent spike in COVID-19 cases.
WATCH | Indigenous Services Ministers outlines funding priorities:
Surge capacity and infrastructure needs are the priority when allocating COVID-19 funds to First Nations, Inuit and Métis communities and organizations in Alberta and Saskatchewan, according to Indigenous Services Minister Marc Miller. 2:59
Miller said he has been in contact with First Nations leaders in those provinces, and that today's measures are in direct response to their requests.
"Listening to what people need has been a key part of the COVID-19 response for the Government of Canada to date and will continue to inform the way forward," he said at a news conference.
British Columbia had 516 new COVID-19 cases and 10 more deaths on Friday, according to the B.C. Centre for Disease Control.
The new numbers come one day after Provincial Health Officer Dr. Bonnie Henry announced wide-ranging new restrictions.. They include mandatory masks in indoor public and retail spaces and restricting social gatherings for everyone in B.C. to household members only.
Alberta reported a record 1,155 new cases on Friday. Dr. Deena Hinshaw, the province's chief medical officer of health, also announced 11 more deaths.
Earlier, Trudeau urged Albertans to download the federal COVID-19 notification app, despite the fact Alberta and B.C. governments haven't signed on.
Saskatchewan reported 153 new COVID-19 cases and one new death on Friday.
Manitoba surpassed 200 COVID-19 deaths on Friday as officials announced nine new deaths, including a Winnipeg man in his 20s — the youngest person in the province to have died from the virus.
The province, which announced 438 new cases Friday, introduced new COVID-19 restrictions on Thursday that ban people from having anyone inside their home who doesn't live there, with few exceptions, and businesses from selling non-essential items in stores.
In Atlantic Canada, new restrictions are coming into effect for most of the Halifax region starting Monday, and remaining in place until at least Dec. 21.
Households will be limited to five visitors, while outdoor gatherings are also limited to five people.
Halifax bar staff will be tested for COVID-19 over the next seven days, while restaurants and bars across the province will be required to collect information from their patrons.
Nova Scotia reported five new cases on Friday.
New Brunswick has announced new restrictions, moving Saint John from the yellow alert stage to the more rigorous orange alert and asking people to limit contacts to their own family bubbles, starting Saturday.
WATCH | Young adults living as if COVID-19 doesn't exist, says N.S. premier:
Saying Nova Scotia has a problem with 18- to 35-year-olds who are spreading COVID-19 through social interactions, Premier Stephen McNeil unveiled targeted measures that come into effect on Monday to help stop transmission of the virus. 1:35
P.E.I. Health Minister James Aylward on Friday said the province can expect 26,000 to 30,000 doses of COVID-19 vaccine to arrive in less than two months.
Newfoundland and Labrador reported three new cases on Friday.
In the North, Nunavut health officials reported 10 more cases of COVID-19 on Friday, bringing the number of cases in the territory to 84.
A two-week territory-wide lockdown is currently in effect in an effort to get a handle on the outbreak and avoid overwhelming Nunavut's small, isolated health-care centres.
Yukon recorded three new cases of COVID-19 on Friday, bringing its total to 29. Dr. Brendan Hanley, the territory's chief medical officer of health, said the three cases have been linked to a previous case, with contract tracing underway.
The Northwest Territories renewed a state of emergency for Yellowknife to clear the way for an emergency warming shelter in light of capacity limitations at other facilities amid the COVID-19 pandemic.
---
What's happening around the world
As of Saturday morning, there were more than 57.6 million reported cases of COVID-19 worldwide, with more than 36.9 million of those cases listed as recovered, according to a COVID-19 tracking tool maintained by Johns Hopkins University. The global death toll stood at more than 1.3 million.
In Asia, South Korea has so far managed to weather its COVID-19 epidemic without major lockdowns, relying instead on an aggressive test-and-quarantine campaign and mask-wearing.
But the Korean Society of Infectious Diseases says the country could be reporting more than 1,000 new infections a day in a week or two if social distancing measures aren't effectively strengthened.
South Korea has reported 386 new cases of the coronavirus on Saturday.
In Japan, the number of confirmed COVID-19 cases reached a record for the third straight day at 2,418. Japan, with fewer than 2,000 deaths related to the virus, has been relatively successful at containing the damage from the pandemic with social distancing and the widespread use of masks. But worries are growing about another surge over the weekend.
In the Middle East, businesses were shuttered and travel curtailed between major cities in Iran on Saturday, including the capital of Tehran, as it grapples with the worst outbreak of the coronavirus in the Mideast region.
Iran has recorded daily death tolls of above 430 over the past five days. Iran's health ministry said on Saturday that the total number of confirmed cases has risen to above 840,000.
The new lockdown measures, which include shuttering most businesses, shops, malls, and restaurants, include Iran's largest cities of Mashhad, Isfahan, and Shiraz. Iranian authorities have designated the nearly 160 towns and cities affected as hot spots because these urban centres have the highest daily per capita positive coronavirus test results.
In Europe, shopping centres will reopen in Poland from Saturday next week, Prime Minister Mateusz Morawiecki said, in a boost to retailers in the run-up to Christmas.
The Polish government closed entertainment venues and some shops from Nov. 7 after a surge in COVID-19 cases, but infections have levelled off since then.
Morawiecki said schools would remain closed until Christmas. He urged Poles to spend the festive period only with their closest relatives in their households and not to travel.
Russia reported a daily record of 24,822 new coronavirus infections on Saturday, including 7,168 in the capital Moscow, bringing the national tally to 2,064,748.
Authorities also reported 467 coronavirus-related deaths in the last 24 hours, taking the official death toll to 35,778.
Currently Russia is the fifth country in terms of the number of infections reported, behind the United States, India, Brazil, and France.
The number deaths in the Czech Republic linked to COVID-19 doubled in November compared to October and passed the 7,000 mark, health ministry data showed on Saturday.
The latest news on COVID-19 developments in Canada – Richmond News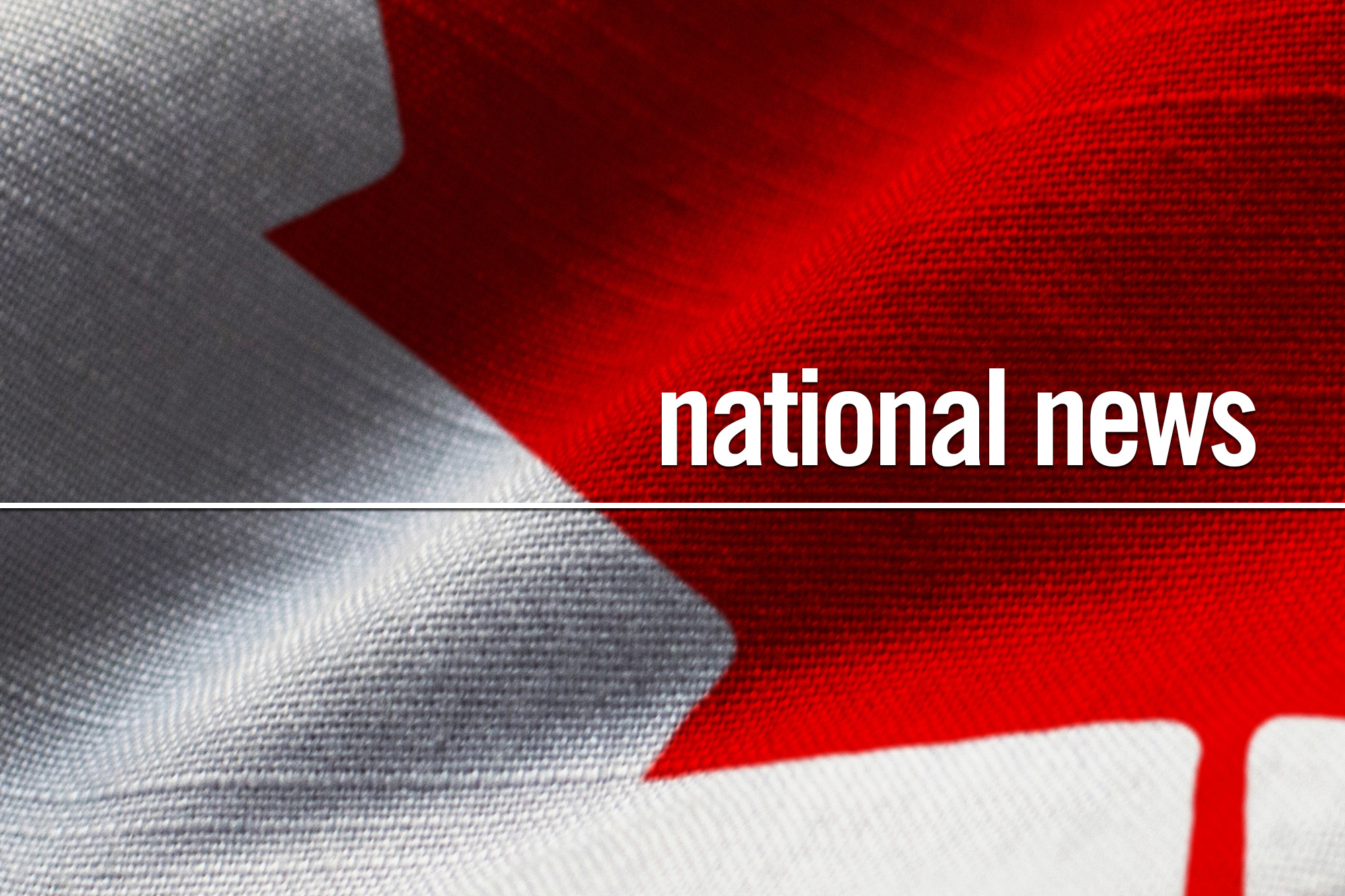 The latest news on COVID-19 developments in Canada (all times Eastern):
6:30 p.m.
COVID-19 continues to spread in an outbreak in Nunavut.
The territory says there are four new cases in Arviat, the only community where there are active cases.
Arviat, which has a population of about 2,800, has had 337 COVID-19 cases, 25 of which are currently active.
All schools and non-essential businesses in Arviat have been closed for months and travel has been restricted.
—
6 p.m.
Alberta's chief medical health officer says there are an estimated 300 new COVID-19 cases, but says firm information isn't available today due to a system upgrade.
Dr. Deena Hinshaw says on Twitter that the new cases include 54 that involve variants of concern.
Information was not available Sunday on the number of hospitalizations or new deaths.
Hinshaw says about 8,100 COVID-19 tests were completed in the previous 24 hours, and that the positivity rate was approximately four per cent.
She says the system upgrade work is nearly complete and that online updates will resume Monday.
—
4 p.m.
Health authorities on Prince Edward Island are reporting two new cases of COVID-19.
Officials say both involve men in their 20s who are now self-isolating.
One case is connected to a previously known diagnosis, and the other tested positive after he was at a public exposure site more than a week ago.
With 26 active reported cases, chief public health officer Dr. Heather Morrison says there are more active infections in the province now than at any other point in the pandemic.
—
3 p.m.
Saskatchewan is reporting two new deaths among people who tested positive for COVID-19, one of whom was under 20 years old.
The exact age of that person was not released, but the government's daily pandemic update says the patient was from Saskatchewan's North West zone.
The other person who died was in the 40-to-49 age group and was from the Far North West zone.
The province is reporting 116 new COVID-19 cases today.
The government says a shipment of 7,022 doses of Pfizer-BioNTech vaccine is expected to arrive Tuesday and will be divided between Saskatoon and Regina.
Another 7,020 doses of that vaccine are expected Wednesday and will go to North Battleford, Yorkton and Prince Albert.
—
2:45 p.m.
Public health officials in New Brunswick are reporting two new cases of COVID-19.
Authorities say one case is related to travel and the other is connected to a previously known infection.
Effective midnight tonight, officials are loosening public health restrictions across the entire province.
In the new provincewide "yellow" alert level, residents can expand their contacts from 10 to 15 people and team sports activities may resume.
—
2:10 p.m.
Manitoba health officials are reporting two new deaths of people with COVID-19.
The province's daily pandemic update says both deaths were in the Winnipeg health region and are linked to outbreaks at care facilities.
The province says there were 56 new COVID-19 cases in Manitoba as of this morning.
—
1:20 p.m.
Newfoundland and Labrador health authorities are reporting one new case of COVID-19 today.
Officials say the person involved is a man between 20 and 39 years old, and his infection is related to international travel.
The province has now seen 10 consecutive days of single-digit case counts following an outbreak in St. Jon's last month.
Public health says there are 87 active reported COVID-19 cases in the province, including three people in intensive care.
—
1 p.m.
Nova Scotia health authorities are reporting two new cases of COVID-19.
Officials say one infection is travel-related, while the other is a close contact of a previously known case.
There are now 29 active reported COVID-19 infections in the province.
Authorities say two patients are in hospital and one is in intensive care.
—
11:10 a.m.
Quebec is reporting 707 new cases of COVID-19 and seven new deaths linked to the pandemic.
Two of the deaths occurred in the last 24 hours while the rest happened earlier.
Hospitalizations declined by nine to 592, with 107 people in intensive care, which is two fewer than a day prior.
The province administered 15,329 doses of vaccine on Saturday.
—
10:40 a.m.
Ontario is reporting 1,299 new cases of COVID-19 today and 15 more deaths linked to the virus.
Health Minister Christine Elliott says there are 329 new cases in Toronto, 192 in Peel Region, and 116 in York Region.
Today's data is based on 46,586 completed tests.
The province also says 30,192 doses of COVID-19 vaccine were administered since Saturday's update.
—
This report by The Canadian Press was first published March 7, 2021
The Canadian Press
Chinese giant DJI hit by U.S. tensions, staff defections
By David Kirton
SHENZHEN, China (Reuters) – Chinese drone giant DJI Technology Co Ltd built up such a successful U.S. business over the past decade that it almost drove all competitors out of the market.
Yet its North American operations have been hit by internal ructions in recent weeks and months, with a raft of staff cuts and departures, according to interviews with more than two dozen current and former employees.
The loss of key managers, some of who have joined rivals, has compounded problems caused by U.S. government restrictions on Chinese companies, and raised the once-remote prospect of DJI's dominance being eroded, said four of the people, including two senior executives who were at the company until late 2020.
About a third of DJI's 200-strong team in the region was laid off or resigned last year, from offices in Palo Alto, Burbank and New York, according to three former and one current employee.
In February this year, DJI's head of U.S. R&D left and the company laid off the remaining R&D staff, numbering roughly 10 people, at its flagship U.S. research centre in California's Palo Alto, four people said.
DJI, founded and run by billionaire Frank Wang, said it made the difficult decision to reduce staffing in Palo Alto to reflect the company's "evolving needs".
"We thank the affected employees for their contributions and remain committed to our customers and partners," it said, adding that its North American sales were growing strongly.
"Despite misleading claims from competitors, our enterprise customers understand how DJI products provide robust data security. Despite gossip from anonymous sources, DJI is committed to serving the North American market."
It did not comment on the other U.S. staff departures that current and ex-employees spoke of, although it told Reuters last year its global structure was becoming "unwieldy to manage".
DJI, which has become a symbol of Chinese innovation since it was founded in 2006, is one of dozens of companies caught in the crossfire of trade and diplomatic hostilities between Washington and Beijing, like Huawei and Bytedance.
Staff sources and competitors say the company's brand reach, technical know-how, manufacturing might and sales force mean it won't lose its crown anytime soon in the multi-billion-dollar U.S. and global markets for non-military drones.
But a December order adding the company to the U.S. Commerce Department's "Entity List" along with the closure of its R&D operation in California could affect its ability to serve the needs of U.S. customers, according to three former senior executives and two competitors.
The Commerce Department listing, enacted over allegations including DJI enabled "high-technology surveillance", prohibits the company from buying or using U.S. technology or components.
The same month, Romeo Durscher, DJI's U.S.-based head of public safety, who had played a central role in building the company's business in providing drone technology to non-military U.S. government departments and agencies, left his job.
Durscher, a former NASA project manager and an influential figure in the drone industry, now works at Swiss company Auterion, a competitor to DJI.
He said he left DJI because he was disheartened by the staff cuts and what he described as internal power struggles between the U.S. team and its China headquarters. He added that the U.S. reorganisation complicated the task in dealing with the fallout from U.S.-China tensions and winning government business.
"It's not an easy decision to leave the market leader that's really far ahead of everyone else," said Durscher, who joined DJI in 2014. "But those internal battles were distracting from the real purpose and in 2020 it got worse … we lost tremendous talent at DJI and that's very unfortunate."
U.S. SECURITY CONCERNS
Privately held DJI doesn't publish sales figures. The U.S. Department of Defense estimated the American non-military market was worth $4.2 billion last year. Consultancy DroneAnalyst said DJI controlled almost 90% of the consumer market in North America and over 70% of the industrial market.
The December listing by the Commerce Department, and the prohibition on buying U.S. parts, may impact the firm's mobile apps, web servers and some battery and imaging products, said David Benowitz, head of research at DroneAnalyst and a senior figure with DJI's enterprise team, which works with industrial customers, in Shenzhen before he left last summer.
DJI said in December that the ban would not affect U.S. customers' ability to buy and use its products.
The listing followed other official blows. In October, the U.S. Department of the Interior said it would only buy drones from companies okayed by the Department of Defense, which last August published a list of five approved drone suppliers to the federal government – four American and one French.
DJI said there was no "broad-based U.S. government ban on purchasing DJI drones".
"Congress considered that approach last year and rejected it, because … such a ban would be challenging for many companies and government bodies that rely on drones," it added.
'WE'RE STILL PRIMITIVE'
Benowitz said persisting U.S.-China tensions and the push by Washington to support DJI's rivals could see the company's North American market share decline. He added that, while the federal government comprised a relatively small part of DJI's business, its restrictions could have a "chilling effect", with other buyers worried about tougher measures in the future.
"We're at a point where there are too many market opportunities for one player to dominate," he said.
Yet he added alternatives to DJI were relative minnows, though both policy support and security concerns over Chinese drones had brought them growth in the last year. Competitors to DJI include France's Parrot and California-based Skydio.
Chris Roberts, CEO of Parrot Inc, Americas, said 2020 had been a significant year for the company in the United States, having been named an approved supplier by the Defense Department and won business from emergency services and security agencies.
Skydio announced $170 million in D-round funding last week and said it had a valuation of over $1 billion.
"DJI makes good hardware but we are still very early in the market, and very primitive compared to what ultimately should exist," Skydio CEO Adam Bry told Reuters.
PHANTOM DRONE FLEETS
When Durscher joined DJI back in 2014, the company's Phantom series was transforming drones from a niche hobby to a mainstream gadget. He said he was particularly drawn by the chance to bring drones into the kit of fire and rescue departments.
He said the technological advances of smaller rivals in the last year were tempting for some public-safety agencies, who might say "let's go with this drone now so we don't have to deal with the data security".
He added that change could come as government departments and companies looked to replace drone fleets that are nearing the end of their life cycles.
A fleet is typically expected to last three to four years, according to Benowitz.
Durscher and several other staff compared DJI's internal rivalry over projects to "Game of Thrones", the TV series where rival factions vie for power. He said this resulted in a rotating door of Shenzhen bosses, and that he reported to 12 different managers in his six years at the company.
Durscher's departure from DJI followed those of other key executives in North America last year, including director of business development Cynthia Huang.
Huang, who now works with Durscher at Auterion, said she became increasingly frustrated because she felt DJI wasn't able to meet all the growing demands of the enterprise market. Additionally, she said, job cuts over the past year added to the reasons she decided to leave. The losses in Palo Alto, Burbank and New York had followed cuts made to DJI's global sales and marketing teams, which Reuters reported in August.
"Some of the people that we lost in those layoffs, it didn't make sense," said Huang, who was hired in 2018 to take the lead in building DJI's enterprise business in North America. "The continued exodus of talent was discouraging."
(Reporting by David Kirton; Additional reporting by Jane Lee in San Francisco, Alexandra Alper and David Shephardson in Washington; Editing by Pravin Char)
Socially distanced Iditarod sled dog teams dash off from secluded Alaska river site
By Yereth Rosen
ANCHORAGE, Alaska (Reuters) – Forty-six mushers and their teams of huskies dashed off into the Alaska wilderness on Sunday in a socially distanced start to the annual Iditarod Trail Sled Dog Race, embarking on a course drastically altered by the coronavirus pandemic.
The starting gate of the 2021 event was placed off-limits to the usual crowds of cheering spectators, and few if any fans are expected along the abbreviated route for this year's 49th running of the world's most famous sled-dog marathon.
Access to the starting area – a secluded spot at the edge of the frozen Deshka River in Willow, Alaska, about 75 miles north of Anchorage – was generally restricted to competitors, essential race personnel and media.
The staggered launch of the race began with Iditarod veteran Aaron Peck of Grand Prairie, Alberta, Canada, followed by rivals charging onto the trail one team at a time every two minutes amid sunny skies and a clamor of barking and yapping.
Victoria Hardwick of Bethel, Alaska, was last out of the chute, rounding out the smallest field of contestants since 1978. A 47th musher on the roster scratched hours earlier due to a non-COVID-19 family health concern, race organizers said.
The weather was relatively balmy by Alaska standards, with temperatures climbing to at least 25 degrees Fahrenheit, the warmest Iditarod start on record, though the mercury was expected to plunge on the trail as the day wore on.
But the biggest change this year was in diverting the finish line far from the Bering Sea gold-rush town of Nome, the usual end point for a race commemorating the legendary diphtheria serum run to Nome by dog sled teams in 1925.
Instead, the 2021 race will run to an uninhabited checkpoint called Iditarod and an abandoned mining settlement named Flat, then turn around for a second leg sending mushers back to Deshka Landing for the finish.
The total distance is about 860 miles, roughly 100 miles shorter than the traditional route to Nome.
"This is kind of a different year. It's going to be a little odd going on the trail," 2018 champion Joar Leifseth Ulsom, a native Norwegian who lives full time in Alaska, said on Sunday before the start. He is considered one of this year's favorites.
VIRUS-ALTERED ROUTE
The coronavirus-altered route is designed to minimize contact with residents of the region.
Even where the trail nears villages, checkpoints are isolated with restricted access. The route skips all the native Athabascan villages along the Yukon River and all the Inupiat villages on the Bering Sea coast.
The mountains of the Alaska Range will pose the greatest challenge to competitors this year, with mushers routed across the range twice in two directions.
This year's highly competitive field includes Leifseth Ulsom and three other returning champions – four-time winners Dallas Seavey and Martin Buser, and 2019 victor Pete Kaiser.
Also competing are the Iditarod's top women – Aliy Zirkle, planning to retire after this year's race, and Jessie Royer, who finished third the past two years.
The Iditarod, as it has every year, faced criticism from animal-rights activists condemning the event as inhumane, putting pressure on race sponsors.
Exxon Mobil has said it will end its longtime sponsorship after this year's race.
The Iditarod, however, has gained some new sponsors and is drawing revenue from a subscription service sending video directly to fans.
(Reporting by Yereth Rosen in Anchorage, Alaska; Editing by Steve Gorman, Diane Craft and Himani Sarkar)