Corporate Real Estate Week set for mid March – REMI Network – Real Estate Management Industry Network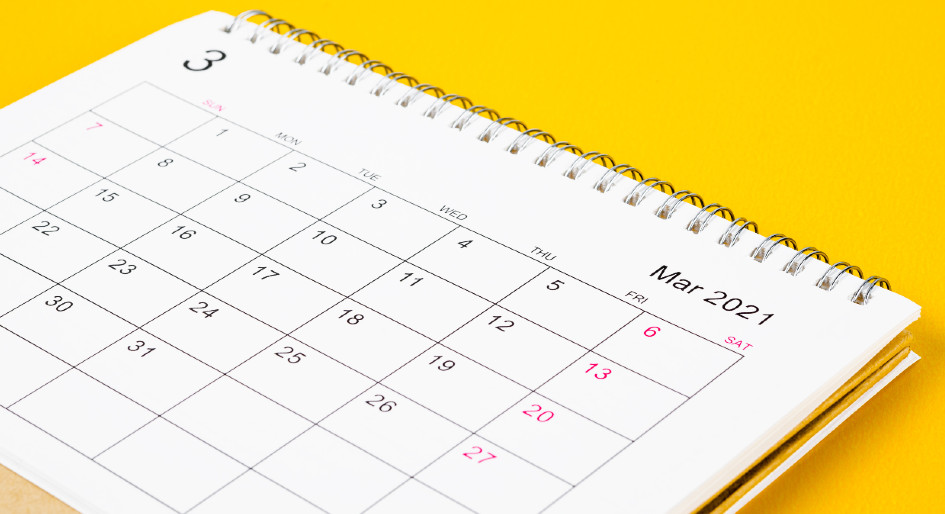 Corporate executives and officers are encouraged to reflect on the role their in-house real estate teams play in supporting business operations and workforce productivity during Corporate Real Estate Week, March 15-19. CoreNet Global, the global association for corporate real estate professionals, has planned a slate of virtual seminars, presentations and networking events tied to five different daily themes, and will also be releasing new studies and relevant data throughout the week.
"The pandemic has forced a reckoning with remote and distributed work that corporate real estate professionals were well prepared for, and it will be up to our profession to chart the way forward after the crisis has ended," says Angela Cain, CoreNet Global's chief executive officer. "Corporate Real Estate Week will be both an acknowledgement of those contributions and an opportunity to think strategically about the return to the workplace."
More than 11,000 CoreNet Global members in 50 countries have been grappling with COVID-19-triggered upheaval in corporate organizations' space and facilities management needs over the past year. With key responsibilities for choosing sites, ensuring safe and healthy accommodations and overseeing building and technical support infrastructure, corporate real estate professionals have experienced a surge of new demands and pressures to facilitate remote work and ensure the well-being of staff within company facilities, as well as sudden shifting priorities for office locations.
Asked to reflect on these new circumstances in a survey CoreNet Global conducted last month, 88 per cent of respondents project that offices will now primarily accommodate team or collaborative tasks, while individual work moves off-site. Accordingly, they expect workers will spend less than half the work week in a traditional office setting with the remainder spent at home or occasionally at a co-working location. Thirty-six per cent foresee a 10 to 30 per cent cut in their organization's real estate footprint within the next two years, while 16 per cent are looking for satellite hubs located closer to workers' homes.
For this year, 58 per cent of survey respondents projected a return to 50 per cent office occupancy some time after June. Fewer than 9 per cent reported that their organizations would require workers to be vaccinated before they returned. However, more than three quarters indicated that workers would not be travelling internationally until at least later in the summer.
More than half of respondents affirm that more credence will be given to the host locale's crisis readiness and potential vulnerabilities when choosing a site. The same number expect a retrenchment of employees from other global centres to their home countries.
PGIM Real Estate, Revera Affiliate Target UK Market in Newly Formed JV – Senior Housing News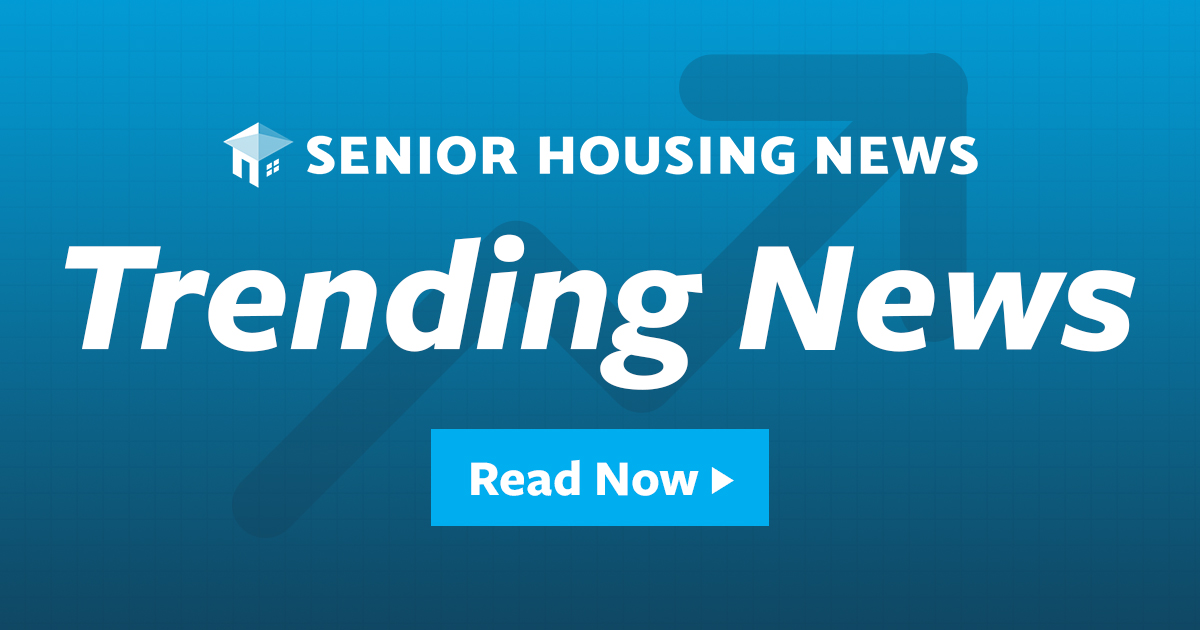 PGIM Real Estate has been active in recent months providing capital to facilitate blockbuster senior housing acquisitions. Now the firm is looking to capitalize on demand for senior housing in the United Kingdom.
The Madison, New Jersey-based real estate investor and lender announced this week it is entering into a joint venture with Signature Senior Lifestyle, an affiliate of Revera, to develop and operate senior housing communities around greater London
Mississauga, Ontario-based Revera serves 20,000 older adults in long-term care homes and retirement residences in Canada. It is also the majority shareholder of Sunrise Senior Living, one of the largest senior housing providers in the U.S. The company operates a portfolio of 12 communities in the U.K. under the Signature Senior Lifestyle brand, with one community in development that is slated to open in autumn 2021.
The JV has one development underway — a senior housing community, or "prime care" home, in southwest London. PGIM worked with Elevation Partners, a London-based investor and asset manager in U.K. health care real estate, in sourcing, structuring and executing the venture. Additionally, PGIM will retain the firm to leverage its expertise.
PGIM and Revera did not respond to requests for comment from Senior Housing News regarding details about its development pipeline.
London is emerging as a future hotbed of senior housing development, spurred by favorable demographic growth trends and a lack of available supply, and the PGIM-Revera venture will find competition.
Maplewood Senior Living CEO Gregory Smith told SHN last month that demand for U.K. senior housing is comparable to major U.S. markets such as New York and San Francisco, where supply has historically been constrained.
Maplewood and its investment partner, Omega Healthcare Investors (NYSE: OHI) are looking to expand its luxury Inspir brand to the U.K., and identified five suburban markets around London with high barriers to entry that are favorable for the brand's growth.
Revera CEO Tom Wellner sees similar untapped upside potential for senior housing in the U.K.
Popular Reports
Advertisement
"Signature, with its experienced management team, is a valuable asset within the Revera portfolio," he said in the announcement.
Where in Canada are house prices increasing the most? Maybe not where you think – CTV News
TORONTO —
Canada saw a surge in housing prices over the past year due to COVID-19, a market trend experts say is caused by people working from home more often and moving to rural and suburban areas.
Data released by the Canadian Real Estate Association (CREA) shows that when comparing the average market prices from February 2020 to February 2021, Canada had a 25 per cent year-over-year increase. The average price rose from $542,484 to $678,091.
"One factor is that with work-from-home even more generalized, many people don't have to live within commuting distance from their jobs," Shaun Cathcart, senior economist at CREA, told CTVNews.ca. "That means that folks who own condos and smaller homes can take out built-up equity and move to a property that better meets their needs – as over the past year, home is not only where you eat a few meals and sleep, but also the office, your kids' school, playground, gym, etc."
The largest year-over-year percentage changes came from the Northwest Territories (48.1%), Nova Scotia (30.4%), Ontario (24.5%), Quebec (22.5%), and New Brunswick (20.9%).
Cathcart noted that the higher percentage change in Northwest Territories is likely due to the fact that in both February 2020 and February 2021, six homes were sold throughout the entire territory and the ones that were sold in 2021 were marked at a higher price.
When looking at the provinces and territories that had the largest upsurge in terms of price difference, Ontario sits at the top of the list with an increase of over $170,000. Northwest Territories came next, followed by British Columbia, Nova Scotia, and Quebec.
The data also shows that prices in suburban and rural areas were impacted the most and saw the biggest changes, with regions like Rideau-St. Lawrence and Sarnia-Lambton in Ontario averaging about a 50 per cent increase from the previous year.
"With people no longer having to live within commuting distance to their jobs, as long as suburban and rural areas have decent internet, they become even more attractive to families looking for more space," said Cathcart.
Find your region and the year-over-year price and percentage change below.
Cathcart says that Canadians can expect to see sales and prices increase this year, but forecasts sales to slow down in 2022 while prices remain high.


Google uses cookies and data to:
Deliver and maintain services, like tracking outages and protecting against spam, fraud and abuse
Measure audience engagement and site statistics to understand how our services are used
If you agree, we'll also use cookies and data to:
Improve the quality of our services and develop new ones
Deliver and measure the effectiveness of ads
Show personalised content, depending on your settings
Show personalised or generic ads, depending on your settings, on Google and across the web
For non-personalised content and ads, what you see may be influenced by things like the content that you're currently viewing and your location (ad serving is based on general location). Personalised content and ads can be based on those things and your activity, like Google searches and videos that you watch on YouTube. Personalised content and ads include things like more relevant results and recommendations, a customised YouTube homepage, and ads that are tailored to your interests.
Click 'Customise' to review options, including controls to reject the use of cookies for personalisation and information about browser-level controls to reject some or all cookies for other uses. You can also visit g.co/privacytools at any time.