Do Dream Industrial Real Estate Investment Trust's (TSE:DIR.UN) Earnings Warrant Your Attention? – Simply Wall St
Like a puppy chasing its tail, some new investors often chase 'the next big thing', even if that means buying 'story stocks' without revenue, let alone profit. Unfortunately, high risk investments often have little probability of ever paying off, and many investors pay a price to learn their lesson.
If, on the other hand, you like companies that have revenue, and even earn profits, then you may well be interested in Dream Industrial Real Estate Investment Trust (TSE:DIR.UN). Now, I'm not saying that the stock is necessarily undervalued today; but I can't shake an appreciation for the profitability of the business itself. Loss-making companies are always racing against time to reach financial sustainability, but time is often a friend of the profitable company, especially if it is growing.
See our latest analysis for Dream Industrial Real Estate Investment Trust
Dream Industrial Real Estate Investment Trust's Improving Profits
Over the last three years, Dream Industrial Real Estate Investment Trust has grown earnings per share (EPS) like young bamboo after rain; fast, and from a low base. So I don't think the percent growth rate is particularly meaningful. As a result, I'll zoom in on growth over the last year, instead. It's good to see that Dream Industrial Real Estate Investment Trust's EPS have grown from CA$1.09 to CA$1.22 over twelve months. That's a 12% gain; respectable growth in the broader scheme of things.
One way to double-check a company's growth is to look at how its revenue, and earnings before interest and tax (EBIT) margins are changing. While we note Dream Industrial Real Estate Investment Trust's EBIT margins were flat over the last year, revenue grew by a solid 34% to CA$220m. That's a real positive.
In the chart below, you can see how the company has grown earnings, and revenue, over time. To see the actual numbers, click on the chart.
While it's always good to see growing profits, you should always remember that a weak balance sheet could come back to bite. So check Dream Industrial Real Estate Investment Trust's balance sheet strength, before getting too excited.
Are Dream Industrial Real Estate Investment Trust Insiders Aligned With All Shareholders?
Like the kids in the streets standing up for their beliefs, insider share purchases give me reason to believe in a brighter future. Because oftentimes, the purchase of stock is a sign that the buyer views it as undervalued. However, insiders are sometimes wrong, and we don't know the exact thinking behind their acquisitions.
It's a pleasure to note that insiders spent CA$4.4m buying Dream Industrial Real Estate Investment Trust shares, over the last year, without reporting any share sales whatsoever. And so I find myself almost expectant, and certainly hopeful, that this large outlay signals prescient optimism for the business. It is also worth noting that it was Non-Independent Trustee Michael Cooper who made the biggest single purchase, worth CA$4.0m, paying CA$13.45 per share.
It's me that Dream Industrial Real Estate Investment Trust insiders are buying the stock, but that's not the only reason to think leader are fair to shareholders. Specifically, the CEO is paid quite reasonably for a company of this size. I discovered that the median total compensation for the CEOs of companies like Dream Industrial Real Estate Investment Trust with market caps between CA$1.3b and CA$4.2b is about CA$2.9m.
The CEO of Dream Industrial Real Estate Investment Trust only received CA$610k in total compensation for the year ending December 2018. That looks like modest pay to me, and may hint at a certain respect for the interests of shareholders. While the level of CEO compensation isn't a huge factor in my view of the company, modest remuneration is a positive, because it suggests that the board keeps shareholder interests in mind. I'd also argue reasonable pay levels attest to good decision making more generally.
Does Dream Industrial Real Estate Investment Trust Deserve A Spot On Your Watchlist?
One positive for Dream Industrial Real Estate Investment Trust is that it is growing EPS. That's nice to see. Like chocolate chips in vanilla ice cream, the insider buying, and modest CEO pay, make it better. The sum of all that, for me, points to a quality business, and a genuine prospect for further research. Of course, just because Dream Industrial Real Estate Investment Trust is growing does not mean it is undervalued. If you're wondering about the valuation, check out this gauge of its price-to-earnings ratio, as compared to its industry.
As a growth investor I do like to see insider buying. But Dream Industrial Real Estate Investment Trust isn't the only one. You can see a a free list of them here.
Please note the insider transactions discussed in this article refer to reportable transactions in the relevant jurisdiction
If you spot an error that warrants correction, please contact the editor at editorial-team@simplywallst.com. This article by Simply Wall St is general in nature. It does not constitute a recommendation to buy or sell any stock, and does not take account of your objectives, or your financial situation. Simply Wall St has no position in the stocks mentioned.
We aim to bring you long-term focused research analysis driven by fundamental data. Note that our analysis may not factor in the latest price-sensitive company announcements or qualitative material. Thank you for reading.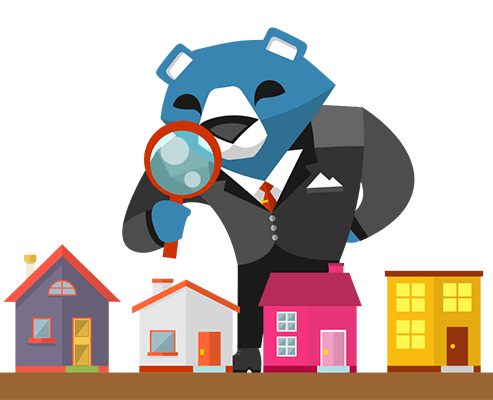 The easiest way to discover new investment ideas
Save hours of research when discovering your next investment with Simply Wall St. Looking for companies potentially undervalued based on their future cash flows? Or maybe you're looking for sustainable dividend payers or high growth potential stocks. Customise your search to easily find new investment opportunities that match your investment goals. And the best thing about it? It's FREE. Click here to learn more.
Evergrande's Proposed Shift From Real Estate To Electric Vehicles Fails To Convince – Forbes
Hui Ka Yan has finally revealed his plan to save China Evergrande. He wants the embattled property developer to shift its focus from real estate to manufacturing electric vehicles, but skepticism abounds.
Despite having never sold a vehicle, Hui's aim is to turn away from Evergrande's main business and become an EV maker within the next decade, the state-run Securities Times reported late Friday evening, citing an internal meeting held on October 22.
The proposal sent shares of his Hong Kong-listed EV unit, China Evergrande New Energy Vehicle Group, soaring as much as 17% on Monday before closing the day with a gain of 11.4%. But the company still trades at just a fraction of its peak market value of $86.7 billion that it reached in mid-April after tumbling 94% since then.
Analysts, however, have expressed their skepticism. It remains unclear whether Evergrande, now close to collapsing under $305 billion in total liabilities, has the expertise or capital to compete in China's increasingly crowded EV field.
"Evergrande used to have a strategy of buy, buy and buy," says John Zeng, a Shanghai-based director of China forecasting at consultancy LMC Automotive, referring to the property developer's previous EV-related acquisitions. "Its approach was very simple and unpolished, and no one really knows how much technology it has mastered. "
Hui currently has a net worth of $11.6 billion that is largely based on dividend payouts received over the years. He was a former steel factory worker when he first established Evergrande in 1997. Although he had no prior experience in producing EVs when he first announced his ambition to do so in 2019, he has since funneled more than $1 billion into a series of acquisitions that saw him gain control of National Electric Vehicle Sweden AB (NEVS) and buy a majority stake in battery maker Shanghai CENAT New Energy. The company said its first EV model Hengchi would be delivered from its Tianjin factory early next year, according to an October 11 post published on Evergrande's website.
But its EV unit warned less than a month ago that it was encountering a "serious shortage of funds," according to a September 24 stock exchange filing. The company said it had "suspended paying some of its operating expenses and some suppliers have suspended supplying for projects."
Evergrande itself warned last week that there was "no guarantee" it will be able to meet its financial obligations. The company did not respond to emailed requests for comment.
Even if Hui eventually manages to begin producing EVs, how he would sell them is another question with no clear answer, says Yale Zhang, managing director of Shanghai-based consultancy Automotive Foresight.
"Building a sales channel from scratch is very capital intensive, and Evergrande doesn't appear to have channels of its own," says Zhang. "Plus, its current model is a concept car that is still quite some distance away from mass manufacturing and selling."
Justin Tang, head of Asian Research at New York-based investment and advisory group United First Partners, says the billionaire may simply be trying to boost investor confidence. Hui also pledged during the same meeting to deliver Evergrande's unfinished properties to homebuyers, saying the company "in principle" won't buy land over the next ten years, and would reduce the scale of its property development business "by a large margin," according to the Securities Times report.
The company said separately via its WeChat public account that its 40 real estate projects in places including Guangzhou and Foshan are progressing "smoothly and orderly." Last week, Evergrande narrowly avoided default by paying a $83.5 million bond coupon just before a 30-day grace period was about to expire.
But Evergrande faces more interest payments down the road, and $3.5 billion of its offshore bonds are expected to mature in March. The cash-strapped company has been struggling to raise funds through asset sales and other means, and market doubts over whether it can meet its debt obligations continue to persist.
"Where is the money coming from?" asks Tang, adding that Evergrande "doesn't have time as a friend," and its proposal of saving itself by making cars has "lots of questions but no real answers."
Massive Montreal real estate deal would include several malls for $5.7 billion – CTV News Montreal
MONTREAL —
A major real estate company has made a deal to buy and privatize, for $5.7 billion, the major real estate fund Cominar, which holds some of Montreal's biggest shopping malls, among other properties.
Cominar owns Place Alexis Nihon, Rockland Centre, Complexe de la Gare Centrale and several other malls in Laval, Longueuil and elsewhere in Quebec.
Overall, it owns 310 office, commercial and industrial buildings in Montreal, Quebec and Ottawa.
In a press release issued Sunday evening, Cominar announced it has entered into a purchase agreement with Iris Acquisition II LP, an entity created by a consortium led by Montreal-based Canderel Real Estate Property.
As part of the consortium arrangement, Groupe Mach Acquisition, based in Montreal, would acquire commercial and office buildings valued at approximately $1.5 billion.
Under the agreement, the buyer proposes to pay $11.75 per share, which is a premium of 16.3 per cent over Cominar's volume-weighted average price per unit for the 20-day period that ended Friday.
It also represents a premium of 63.2 per cent over the closing price on September 15, 2020, the day before the announcement of a strategic review process by Cominar.
The transaction has the unanimous support of Cominar's board of trustees and of the special committee of the board, which is made up of independent trustees, it said.
"We believe that this transaction provides significant value, certainty and liquidity to our shareholders, and we're convinced that it is in the best interests of Cominar," said René Tremblay, Chairman of Cominar's Board of Trustees, in the press release.
Canderel CEO Brett Miller says the transaction would also benefit Cominar tenants as it would "leverage the resources of the Canderel platform and a group of investors led by Quebecers with the long-term view of opening up opportunities for growth and development in the communities where Cominar operates."
Groupe Mach, for its part, sees an opportunity to increase its "leadership position in Quebec in all categories of real estate assets" by adding buildings from Cominar.
"The acquired properties will be incorporated into Groupe Mach's integrated operations and management system with the goal of preserving the long-term interests of the various stakeholders," says its president and founder, Vincent Chiara.
The parties say they believe the transaction could close in the first quarter of 2022.
This report by The Canadian Press was first published in French on Oct. 24, 2021. With files from CTV News.
Kelowna remains iconic real estate hotspot – Kelowna Capital News – Kelowna Capital News
A summer like no other may be a common refrain to describe the unprecedented sales rush in the Central Okanagan real estate market this year.
The good times are likely to continue well into the future for the real estate development industry in our region, but likely not at the robust levels seen over the period from last fall through the summer, says Scott Brown, CEO of Fifth Avenue/Epic Real Estate Solutions.
Brown, whose firms specializes in multi-family home development sales, says Kelowna remains an iconic lifestyle option for larger urban centre residents, with buyers in Ontario and further east now having a buyer impact on the marketplace.
He said Kelowna remains the magnet for real estate buyers looking for that increasingly cherished commodity of the Okanagan lifestyle.
He describes homeowners this past year looking at what community they live in, the home they have, the ability to work remotely, and thinking they want something different, an outcome of the COVID-19 pandemic forcing people to spend more time at home because of travel restrictions.
"You are seeing that impact felt in the Greater Victoria area and in the Central Okanagan. The question for many is the ferry versus the Coquihalla as which you prefer to deal with. The summer fires this season in the Okanagan also adds an element to that decision," he said.
But despite the smokey skies and driving access challenges in winter months on the Interior highways, Brown says the trend in Kelowna's popularity is expected to continue, calling the city "second-tier size with first-tier lifestyle."
"There is a hip factor to Kelowna like you see in some similar cities like an Austin or Charleston in the U.S. It is a great place to live for the young and old, it has an international airport and growing entrepreneurism," said Brown.
As that popularity continues, Brown says land limitations will affect the supply and demand relationship that fuels housing costs, causing a spillage affect as people eye neighbouring communities like Penticton, Vernon, West Kelowna and Peachland as financial affordability alternatives to the Okanagan lifestyle.
"It is going to spill both north and south. I really feel right now Penticton is about where Kelowna was four or five years ago and I see big things happening there. Penticton could be the place we are all talking about next summer," he said.
Brown was commenting on the local real estate scene as the keynote speaker for the Kelowna chapter of the Urban Development Institute monthly luncheon on Thursday, Oct. 21.
Brown said projects his firm was involved with this past year enjoyed heated sales traction this past year, causing the company to expand its workforce by 300 per cent to ramp up and meet the buyer demand.
One anecdote he noted from the One Water Street East Tower downtown Kelowna high-rise development, of the 228 pre-sales only 20 buyers have put their units up for resale since construction was completed.
"That is despite a significant appreciation in the value of those units since the presales were done. That tells me those owners love living here, love owning here and love keeping those units as a rental asset in the marketplace," Brown said.
Another advantage of the Central Okanagan, Brown noted, is the current transfer of wealth inheritance for our aging population of baby boomers, which Brown says is estimated at $13 trillion worldwide.
Where some of that potential investment money filters out across Canada will have a lot to do with the lifestyle, he said.
"You see people in the Lower Mainland saying this is not the city I grew up in anymore. It has changed and people start looking elsewhere," he said.
Also adding to higher density development opportunities, he added, is a new younger generation not wanting to live as their grandparents did – asset rich as a homeowner but lifestyle poor.
"This generation wants it all so the priority for them won't necessarily be to want that single-family home but a more affordable option," he said.
While the real estate bubble may look to solid foundational building blocks to continue rapid growth in the short term, Brown is often questioned about potential threats to the current boom times in the real estate industry.
He cited a hike in interest rates, which Brown expects to see happen as the economic recovery from COVID fuels inflation, but not for another 18 to 24 months while that recovery takes place.
The other issue remains a global economic collapse similar to what happened in 2008.
"In the end you can't worry about things you can't control. If there is another global collapse we will figure it out. What I like to say about real estate is I am pretty certain about what will happen today, what will happen tomorrow but not so much about the day after that," he said.
To report a typo, email:
newstips@kelownacapnews.com.
---
@KelownaCapNews
newstips@kelownacapnews.com
Like us on Facebook, follow us on Twitter and subscribe to our daily newsletter.